Fencing Panels Weld-Wood Flat Top
COVERED BY JACKSONS 25 YEAR GUARANTEE
Weld-Wood Panels - This Product has now been discontinued
Visit our new Dog Fencing Page to get an idea of the types of fencing that can can be used to enclose or house dogs.
Superior planed finish
Designed for use with slotted Jakposts
All fixings are stainless steel
Ideal for dog fencing or as a garden fence
Matching gates
Welded mesh infil galvanised for a longer life
The New Weld-Wood panels are an excellent idea for dog fencing without making your garden look like an industrial site. The make great plant supports providing an easy surface for climbers to grow and they are now 2.4m wide. The panels are made in two heights, 0.9m and 1.2m high, and designed to be used with a gravel board. The panels can be used with our slotted Jakposts or as shown above they can be used with standard posts. The mesh panels are framed and supported with 50 x 25mm nominal Jakcured softwood. The 50 x 50mm x 3mm welded mesh infill is galvanised.
As Weld Wood panels are no longer available some other alternative fencing could include Wooden Palisade (Picket Fencing) with either pointed or rounded tops. Here is a list of all our fencing panels. Welded mesh or chain link could also be used.
Dog Cage - New 2010
Shopping with us
We offer the longest guarantee in the industry for manufactured timber products.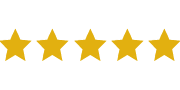 QUALITY, SERVICE AND VALUE
Established for over 70 years, our staff are ready to help with a wealth of knowledge and expertise
Find out more

Guaranteed peace of mind
Find out more about our market leading 25 year guarantees for service and timber treatment
Read more

Apps & online planning tools
Use our online tools to plan and price your Fencing, Gate or Decking project.
Get Started
Sign up for our newsletter
Sign up to our monthly email newsletter for updates, special offers and inspiration.
*We respect your data - see our privacy policy
Featherboard Fence Calculator
Enter the run length and height, to calculate the items required:
Calculate
You will need bays consisting of posts, pales, rails and optional Gravelboard(s).