Interwoven Aran Fence Panels
COVERED BY JACKSONS 25 YEAR GUARANTEE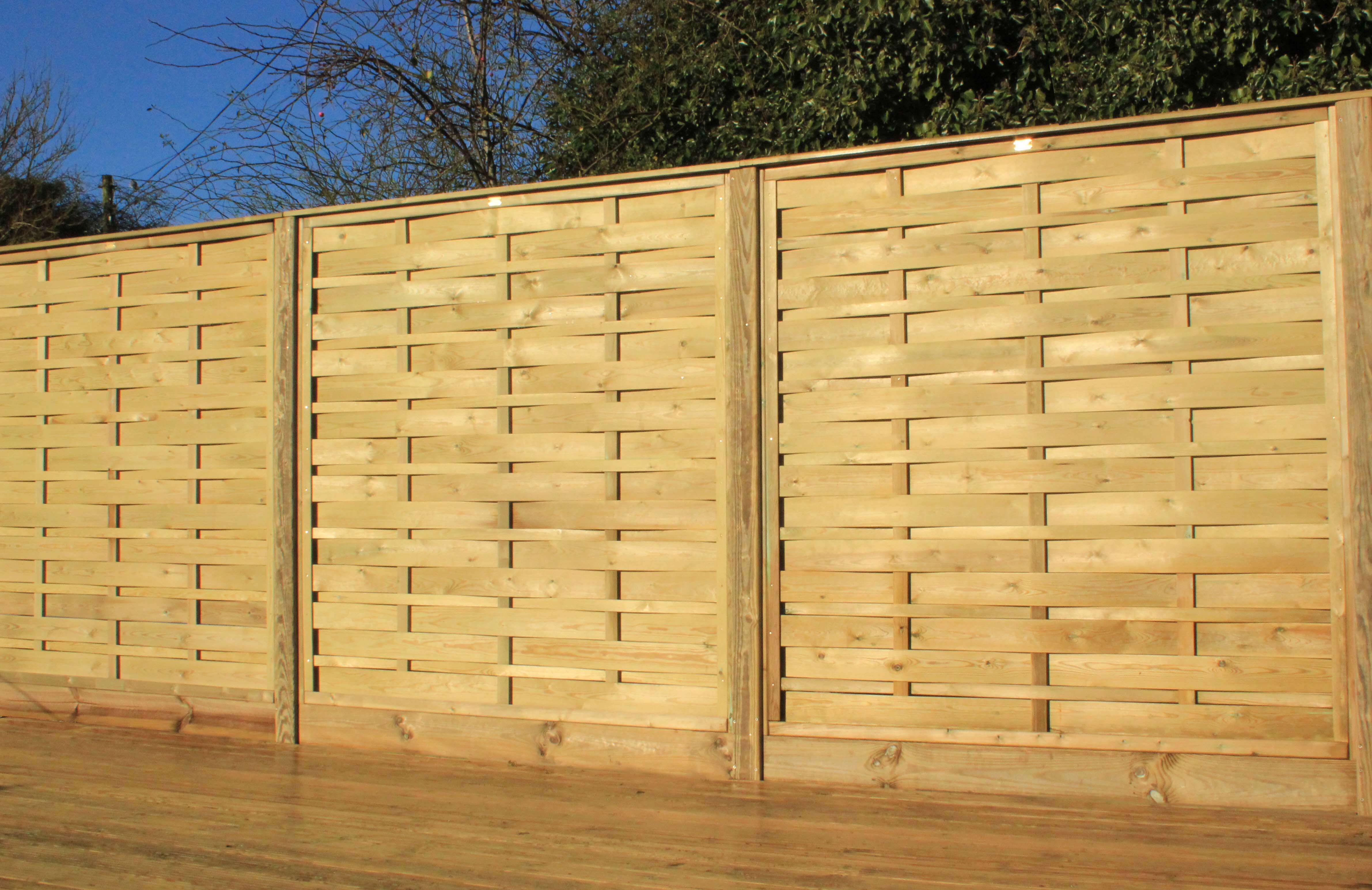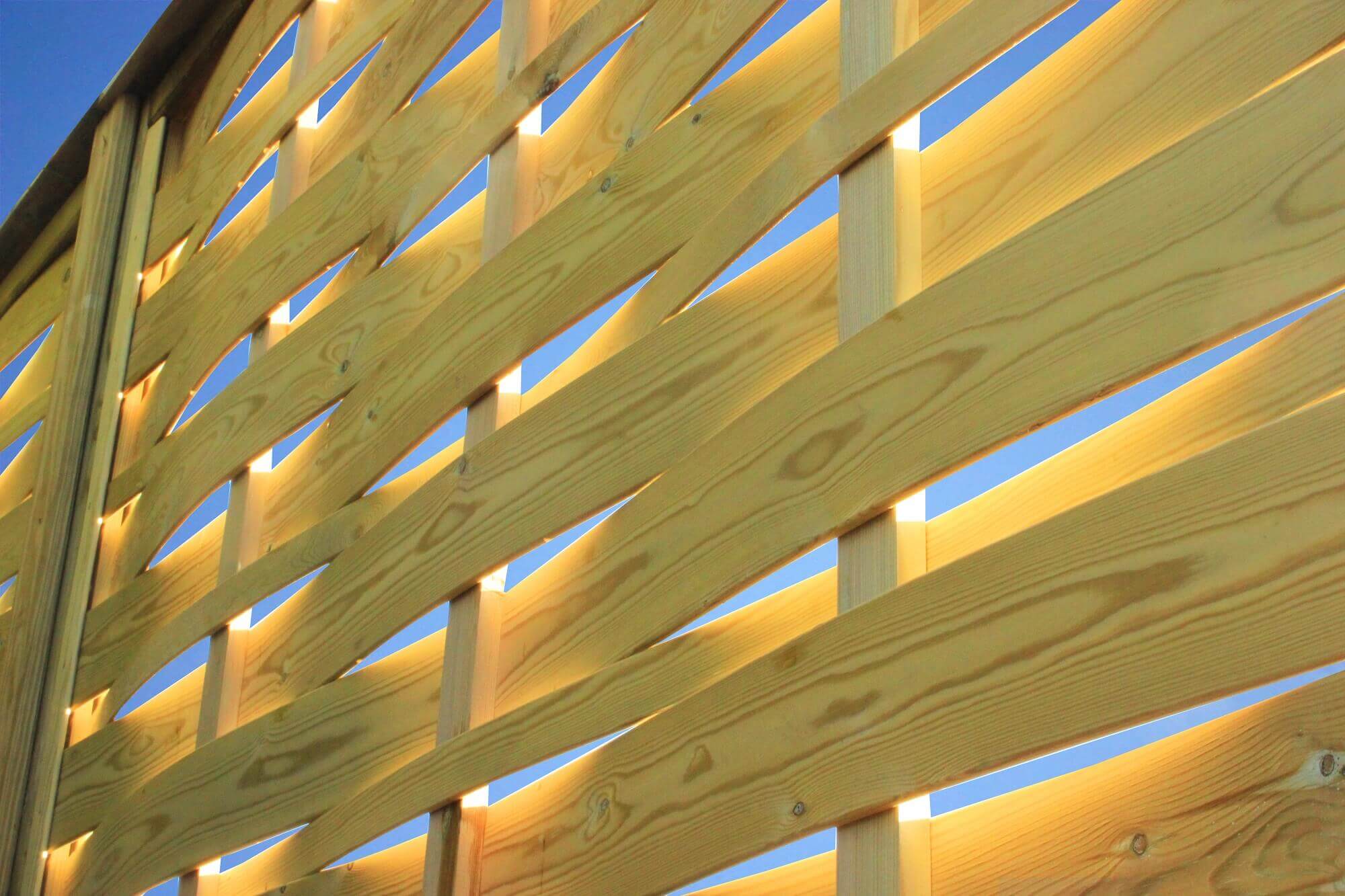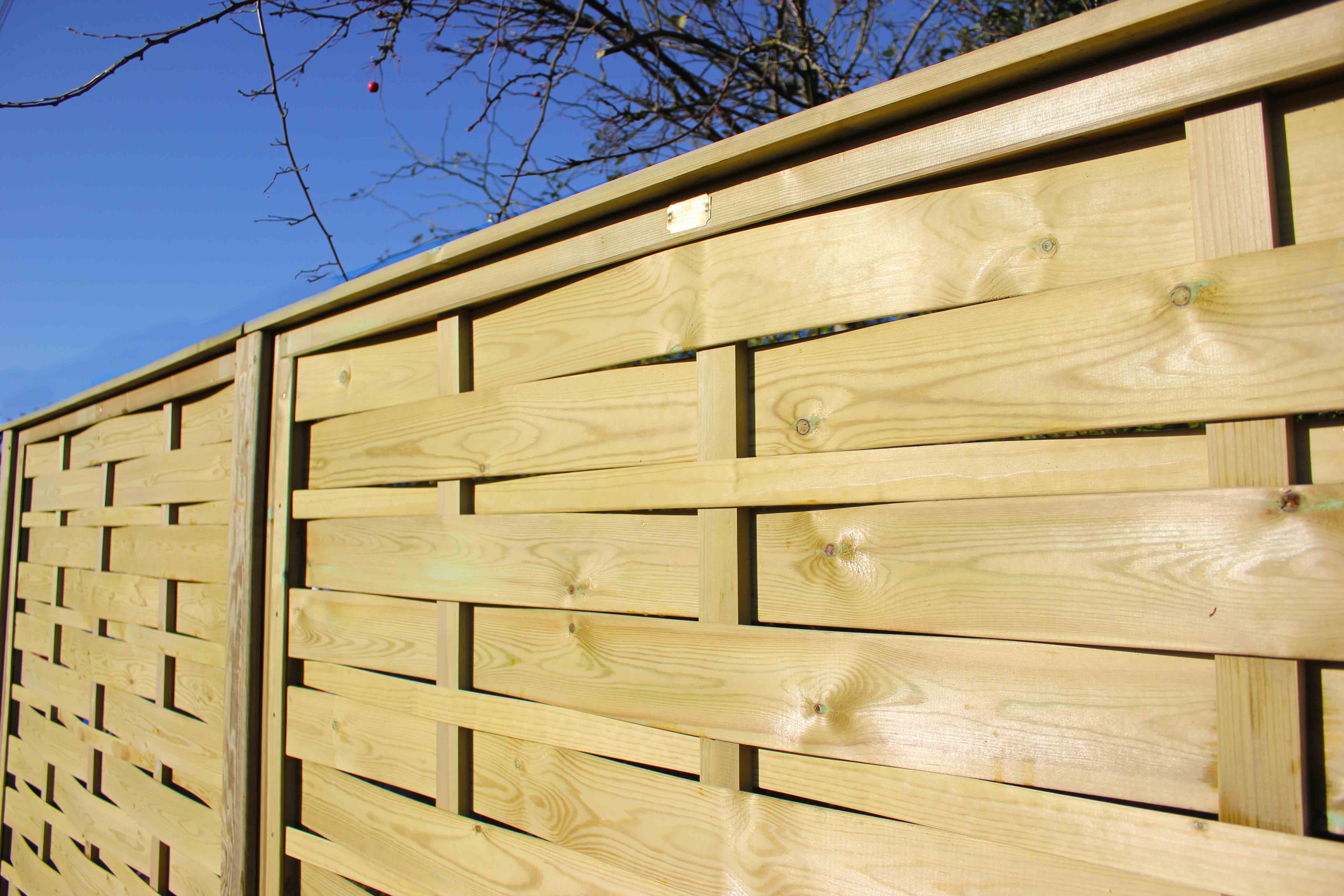 The Aran fence panel - looks great from both sides of the fence.
The Aran panel is one of our latest 'good both sides' designs and features slats of different depths, intertwined to create a unique and attractive traditional style. Inspired by traditional woven or interwoven fencing, this design incorporates different sized pales to offer a distinct pattern.
This interwoven fence design not only creates subtle light and shade effects in your garden but also means that both you and your neighbour benefit from the best looking side of the fence with almost as much privacy as you would expect from a solid fence panel.
As with all Jacksons' fence panels, Aran is crafted from Jakcure® pressure treated softwood and framed for use with slotted Jakposts®, making them far stronger than old fashioned versions of this type of fence panel often seen in the countryside.
Please note that you will still be able to view through the panel at certain angles.
If you require a non standard width panel e.g. to complete your fence run you would need 5 ½ panels, add a cut down kit to your basket in order to be able to cut the panel to the required size. Alternatively, please give us a call to speak to us about ordering a bespoke panel.
Please note that gravel boards need to be used when panels are in contact with the ground as part the 25 year Jakcure guarantee conditions - more detail can be found on our Jakcure T&C's page

We recommend using our timber slotted Jakposts

Our Brook gates complement our Aran panels
Products in Interwoven Aran Fence Panels
Buying multiple products?
Just update the quantities of each item you wish to buy and click 'Add all to basket'
Buying multiple products?
Just update the quantities of each item you wish to buy and click 'Add all to basket'
Related Products
Jacksons Fencing have a large range of related products, all complete with our 25 year guarantee. If you cannot find the item you are looking for, please do not hesitate to call our friendly sales team.
Shopping with us
We offer the longest guarantee in the industry for manufactured timber products.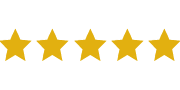 QUALITY, SERVICE AND VALUE
Established for over 70 years, our staff are ready to help with a wealth of knowledge and expertise
Find out more

Guaranteed peace of mind
Find out more about our market leading 25 year guarantees for service and timber treatment
Read more

Apps & online planning tools
Use our online tools to plan and price your Fencing, Gate or Decking project.
Get Started
Featherboard Fence Calculator
Enter the run length and height, to calculate the items required:
Calculate
You will need bays consisting of posts, pales, rails and Gravelboard(s).