A pergola is the perfect way to transform your outdoor space, fusing style with practicality to provide a natural focal point for any garden and providing a place for you and your visitors to unwind.
Crafted from superior quality Jakcured softwood, people use our pergola systems in a range of ways, though often to add structure to a garden. Making for an attractive walkway, they are ideal for evergreens and climbing plants, or equally as an airy, decorative screen.
Pergolas by Jacksons
All timber used throughout is superior quality Jakcure® treated softwood guaranteed for 25 years
Superior planed finish
Pergolas are ideal for climbing plants to grow up and around
New easy way to calculate pricing
Complete range of Premier Trellis Panels Square, Lattice or Diamond available to complement your pergola
Perfect to help create a shaded area in your garden
Often used to frame walkways in gardens
Top Selling Products in Pergolas
Buying multiple products?
Just update the quantities of each item you wish to buy and click 'Add all to basket' Buying multiple products?
Just update the quantities of each item you wish to buy and click 'Add all to basket'
HOW TO USE A PERGOLA IN YOUR GARDEN
Pergolas are a brilliant way of extending your living space, making an attractive addition to the back of a home or for use over a paved area. With custom options that are tailored to your space, they cast enough shade to make warmer days more pleasant, providing cover from harsh direct sunlight.
A practical yet attractive addition to any outdoor space, whether you're looking for a grander wooden pergola to create a point of interest in or intend to use it to complement your home's exterior, whatever option you choose will end up meaning that you spend more time enjoying your garden. We offer a selection of pergola kits and fixings to add height and depth to any garden, whether freestanding or attached to an existing building. Offered in a range of styles and sizes to suit a range of needs and budgets, browse our range online today.
Pergola measurements shown on the website are nominal and as such are an indicator. The exact sizes are listed below.
1.8m = 1830mm
2.1m = 2135mm
2.4m = 2440mm
2.7m = 2745mm
Pergola Inspiration and Ideas
Pergola Customer Projects
View our latest Pergola customer projects and blogs for inspiration and ideas.
Shopping with us
We offer the longest guarantee available on timber production for residential use.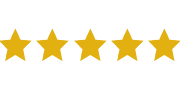 QUALITY, SERVICE AND VALUE
Established for over 75 years, our staff are ready to help with a wealth of knowledge and expertise
Find out more

Guaranteed peace of mind
Find out more about our market leading 25 year guarantees for service and timber treatment
Read more

Apps & online planning tools
Use our online tools to plan and price your Fencing, Gate or Decking project.
Get Started