Wooden Fence Stakes
COVERED BY JACKSONS 25 YEAR GUARANTEE
Stakes/Posts
All timber used throughout is superior quality Jakcure® softwood guaranteed for 25 years
Highly durable and rot resistant
Suitable for range of agricultural situations
Machine round for smooth finish
Often installed with barbed wire
Fencing Stakes and Posts are a versatile and hard wearing general purpose fencing suitable for all sorts of agricultural situations. With Jakcure® treated stakes and galvanised wire it's long lasting too.
The posts are also commonly used in highland or windy areas or more typically on farmland as a cost effective solution to help maintain livestock. Our fence stakes (posts) are suitable for use with a wide range of applications including stock fencing, wire netting fencing, deer fencing and more. We stock these in a range of styles and sizes.
Straining Posts and struts should be installed at a maximum of every 50m and at all changes of direction and significant changes of level.
Intermediate posts for mild steel fencing @ 3.5m centres.
Note: Machine rounded options have chamfered tops.
Products in Wooden Fence Stakes
Shopping with us
We offer the longest guarantee in the industry for manufactured timber products.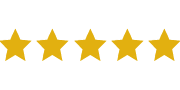 QUALITY, SERVICE AND VALUE
Established for over 70 years, our staff are ready to help with a wealth of knowledge and expertise
Find out more

Guaranteed peace of mind
Find out more about our market leading 25 year guarantees for service and timber treatment
Read more

Apps & online planning tools
Use our online tools to plan and price your Fencing, Gate or Decking project.
Get Started
Sign up for our newsletter
Sign up to our monthly email newsletter for updates, special offers and inspiration.
*We respect your data - see our privacy policy
Featherboard Fence Calculator
Enter the run length and height, to calculate the items required:
Calculate
You will need bays consisting of posts, pales, rails and optional Gravelboard(s).