Riding Arenas Fencing Supplies & Full Installation
COVERED BY JACKSONS 25 YEAR GUARANTEE
Riding Arenas
Can be installed by our professional installation teams - please ask for a quote
A selection of riding surfaces are available on request
Samples are available on request
Normal Size
Approximately 40m x 20m inside retaining boards
Riding Arena General Description
With all riding arenas the surface is most important, but a good surface will be ruined if the preparation is not correct. All riding arenas should be constructed ensuring there is good drainage, typically this will be done with a layer of clean stone on top of a subsoil base.
Depending on the site, drainage may also be included and then a layer of protective membrane, followed by the topping. The topping will normally be rubber and sand, or sand and waxed fibre.
The fencing and gates around the riding arena will be 1.4m out of the ground, with a top rail flush with the top of the posts, with a further two rails evenly spaced below, and finally a kick or retaining board at ground level. In exposed or windy sites we have the option of featherboard panels that offer a solid barrier to help avoid the riding arena surface blowing away.
A gate typically 3.6m wide should be installed in the fence line with a horse safe latch that allows the gate to open both ways.
Soil Preparation
All top soil and vegetation removed from the riding area to an immediately adjacent area. Site then levelled.
Base Layer
Clean stone available locally, compacted to give an average thickness of 150mm and placed upon a prepared sub-soil. Drains can be installed as an optional extra.
Working Surface
Conifer bark and wood fibre, laid to a level thickness of 225mm on a separation and drainage membrane.
Riding Surfaces
Jacksons's separation and drainage membrane.
Jumping Poles
3.6m Long x 100m diameter (131800)
Products in Riding Arenas Fencing Supplies & Full Installation
Buying multiple products?
Just update the quantities of each item you wish to buy and click 'Add all to basket'
Buying multiple products?
Just update the quantities of each item you wish to buy and click 'Add all to basket'
Shopping with us
We offer the longest guarantee in the industry for manufactured timber products.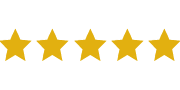 QUALITY, SERVICE AND VALUE
Established for over 70 years, our staff are ready to help with a wealth of knowledge and expertise
Find out more

Guaranteed peace of mind
Find out more about our market leading 25 year guarantees for service and timber treatment
Read more

Apps & online planning tools
Use our online tools to plan and price your Fencing, Gate or Decking project.
Get Started
Sign up for our newsletter
Sign up to our monthly email newsletter for updates, special offers and inspiration.
*We respect your data - see our privacy policy
Featherboard Fence Calculator
Enter the run length and height, to calculate the items required:
Calculate
You will need bays consisting of posts, pales, rails and optional Gravelboard(s).