Jacksons Fencing manufactures a large range of the highest quality timber entrance gates. No matter what the surroundings or the driveway width, Jacksons will be able to supply a gate to suit your driveway or entrance. Use our handy gate builder tool to help you with your purchase.
Gate Builder
Uni Gates
View our range of classic entrance gates or alternatively view our uni gates by using the button below. Uni gates or wooden field gates are often used as entrance/driveway gates due to their timeless appearance and ease of use.
View Uni Gates
Top Selling Products in Entrance Gates
Buying multiple products?
Just update the quantities of each item you wish to buy and click 'Add all to basket' Buying multiple products?
Just update the quantities of each item you wish to buy and click 'Add all to basket'
Courtyard Gates
Easily automated for added convenience and security
All fittings and fixings galvanised or stainless steel
Can be supplied with wall plates for hanging on existing brickwork
Designed to match styles of fencing and garden gates
Clad on both sides, so they look good from both inside or outside
Courtyard Gates - Cathedral
Steel frame gives maximum stability
Steel posts for longevity
All timber Jakcure® pressure treated
Matching tongue and groove effect panels available
Steel hot dipped with Jacksons' 25 year guarantee
Timber Sliding Gates
Automated as standard for ease of opening
Galvanised fittings for extra long life
Superior planed finish with tongue and groove style infill
Two styles of sliding gate; with or without a track
Good for use when space is at a premium
Traditional Entrance Gates
The timber is machined to a standard size, stop chamfered and planed
All joints are morticed and tenoned
All rail and cross bracings are bolted with stainless steel bolts
Traditional attractive designs
Use our Gate Calculator with traditional entrance gates
Ornamental Gates
Two classic designs to choose from with two style variations
Corrosion free hot dip galvanised finish
Additional colour coatings
Easily automated for added security and convenience
These handsome steel gates of traditional design will grace the approach to any property or driveway from stately home to trendy town house, prestigious offices or public institutions.
Driveway Uni gates
Our Uni-Gates for the drive are called this as they are 'Universal' which means they can be hung as right or left handed
Designed with heavy top rail over entire width for extra strength
Both hanging and slam stiles are drilled to allow gates to be hung on the left or right
Residential Automatic Gates
No gates left open!
Your family and pets will be safe and secure
Increased personal security with driveway gates operated from the safety of your car
Increased privacy - no uninvited visitors
Greater convenience and improved quality of life
Gate safety devices as standard
Various gate control options
Variable closing time up to 3 minute delay
Mains or battery back up option
Gates can be locked in open or closed position
Expert advice and technical back up
Show us a gate and we'll automate it
We can automate any of the types of gate we produce, which are all featured in this section of our brochure, from the purely functional to the proudly ornamental.
Automatic gates mean increased security and convenience
The many advantages of automated gates are now widely recognised by residential users. They bring security against intruders, all-weather ease of operation and prestige.
Tried and tested over many years
Jacksons' years of experience in every aspect of security makes us the obvious people to turn to for the design, supply and installation of the most advanced entry systems.
We regularly install systems for local authorities and police forces as well as in domestic and commercial premises.
Safety is a priority
The Jacksons team pride themselves in only supplying and installing the very best in automating equipment. Along with this advanced technology comes a commitment to safety; all our products come with essential safety features as standard, to ensure all users will be safe at all times and that's something not all our competitors do.
Design and installation
Gates can be controlled by a range of operating systems - remote control, intercom, keypad or card operated, with additional security devices. More information on these options is in the section of this brochure.
Jacksons Auto-Gates engineers
Jacksons will liaise with other contractors to provide free advice, on-site survey and quotations, but to ensure trouble-free operation we have a fleet of specially trained engineers to install our own automated operating systems.
Shopping with us
We offer the longest guarantee available on timber production for residential use.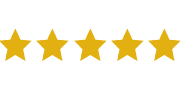 Established for over 75 years, our staff are ready to help with a wealth of knowledge and expertise
Find out more

Find out more about our market leading 25 year guarantees for service and timber treatment
Read more

Use our online tools to plan and price your Fencing, Gate or Decking project.
Get Started