Wire Netting Fencing
Wire Netting
Galvanised wire field fences that are strong, durable & economical
Can be used to keep a variety of animals safe and protected
Still allows for a spacious environment for animals
Used for floor screeding
Cost effective
Delivery
We aim to deliver most orders within 30 days
Most orders will be delivered within 7-10 days. Due to supply chain constraints and stock availability, this may be longer on some items. Please call for latest lead times. Delivery charges are calculated at checkout based on order value and postcode.
See the Jacksons Difference
Suggested wire netting uses:
25mm (20g): plastering and floor screeding; poultry / chicken runs.
31mm (19g): rabbit protection; protection against the smallest rabbits.
31mm (18g): rabbit protection; stronger than the above
50mm (19g): poultry enclosures; general purpose.
Our plain wire netting can be stapled to our Jakcure treated timber stakes to form a light form of demarcation in an agricultural environment. The stakes are commonly used in windy or highland areas as a cost effective solution.
Our fence stakes (posts) are suitable for use with a wide range of applications including stock fencing, wire netting fencing, deer fencing and more. Our wire netting can also be used to act as protection for pets when combined with post and rail style fencing.
Agricultural Wire Netting and Wire Mesh are sometimes known as poultry or chicken netting, wire fencing or hex netting.
View our light welded mesh for pet cages, puppy and rabbit runs, aviaries and slightly heavier duty projects.
Best seller Rabbit Wire Netting - code: 194100
The tables below will help you decide which wire netting product codes are required:
50m Rolls


Height (mm)
Mesh Size
Wire Gauge
600
900
1050
1200
1800

25mm

20g




193100

193300

31mm

19g

193900




194100

194200




31mm

18g






194600

194700

50mm


19g

195700


195900

196000

196200
25m Rolls


Height (mm)
Mesh Size
Wire Gauge
600
900
1200

25mm

20g

198300

198500

199100

50mm


19g

198400


198600

198700
Our Wire Netting is galvanised to BS EN 10223-2 for the construction of the netting, and BS EN 10244-2:2001 for the galvanizing.
Are you looking for welded mesh rather than wire netting? Delivering an exceptional fence installation service
Approved Installers Network
Our network of Approved Installers are high skilled, carefully selected, reputable fence installers who we trust to install our high quality timber products to the highest installation standards. If you are interested in installation by one of our Approved Installers please click "Add installation to basket" below. We will be in touch shortly after processing your order to discuss installation.
Products in Wire Netting Fencing
Buying multiple products?
Just update the quantities of each item you wish to buy and click 'Add all to basket' Buying multiple products?
Just update the quantities of each item you wish to buy and click 'Add all to basket'
Related Products
Find related products for your order. If you cannot find the item you are looking for, please do not hesitate to call our friendly sales team.
Shopping with us
We offer the longest guarantee in the industry for manufactured timber products.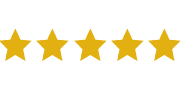 Established for over 75 years, our staff are ready to help with a wealth of knowledge and expertise
Find out more

Find out more about our market leading 25 year guarantees for service and timber treatment
Read more

Use our online tools to plan and price your Fencing, Gate or Decking project.
Get Started
Featherboard Fence Calculator
Enter the run length and height, to calculate the items required:
Calculate
You will need bays consisting of posts, pales, rails and Gravelboard(s).