Canterbury Combi Slatted Fence Panels
COVERED BY JACKSONS 25 YEAR GUARANTEE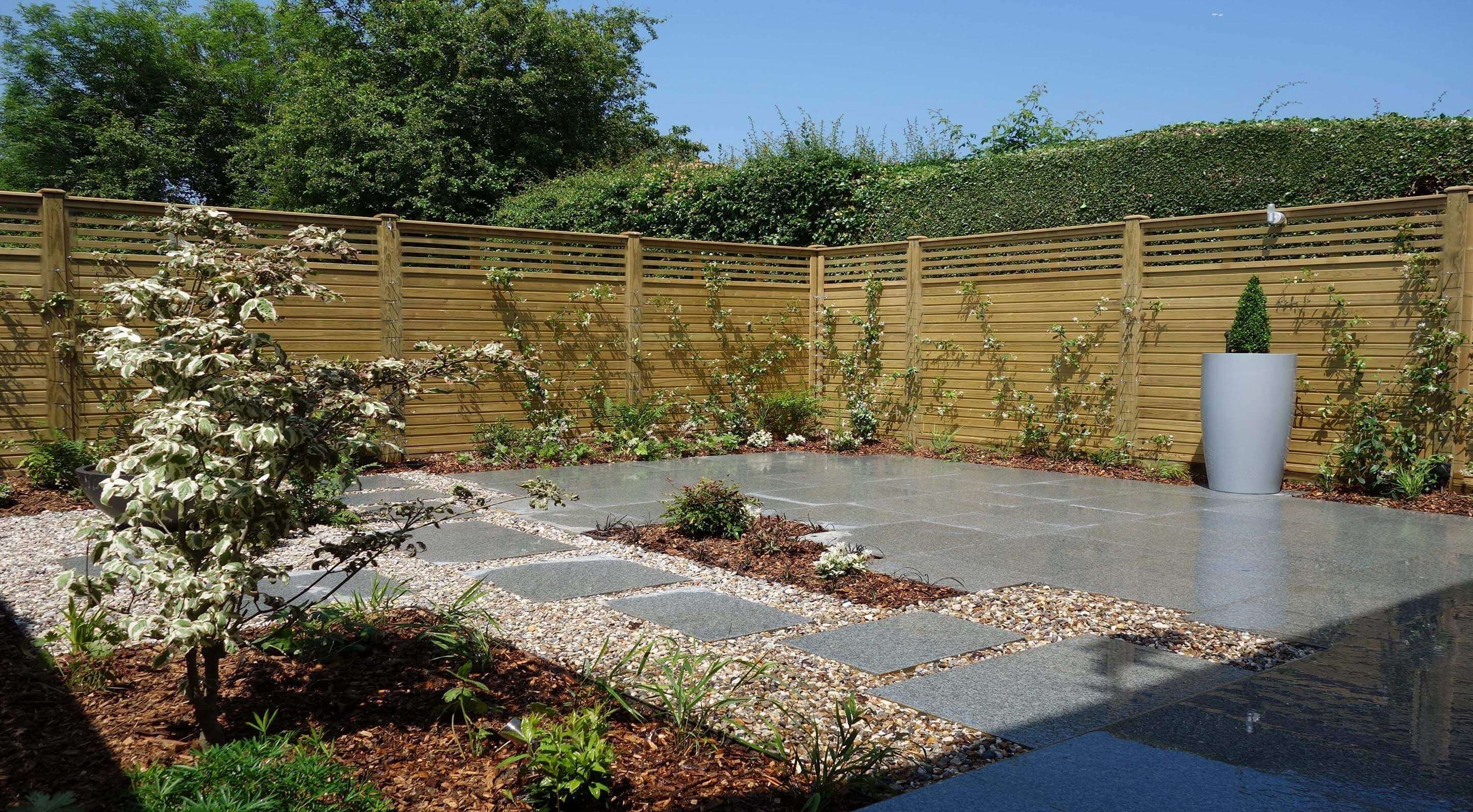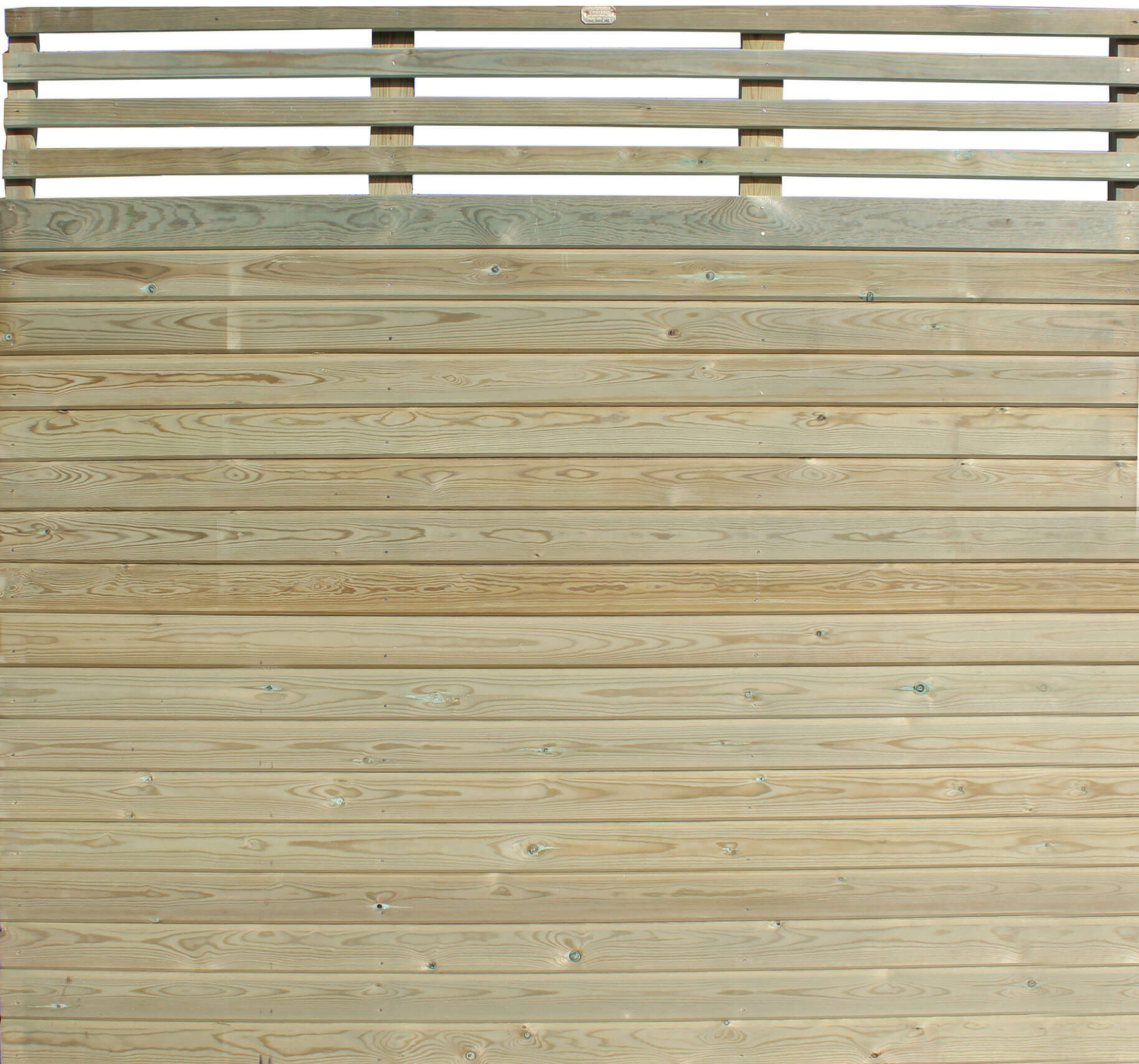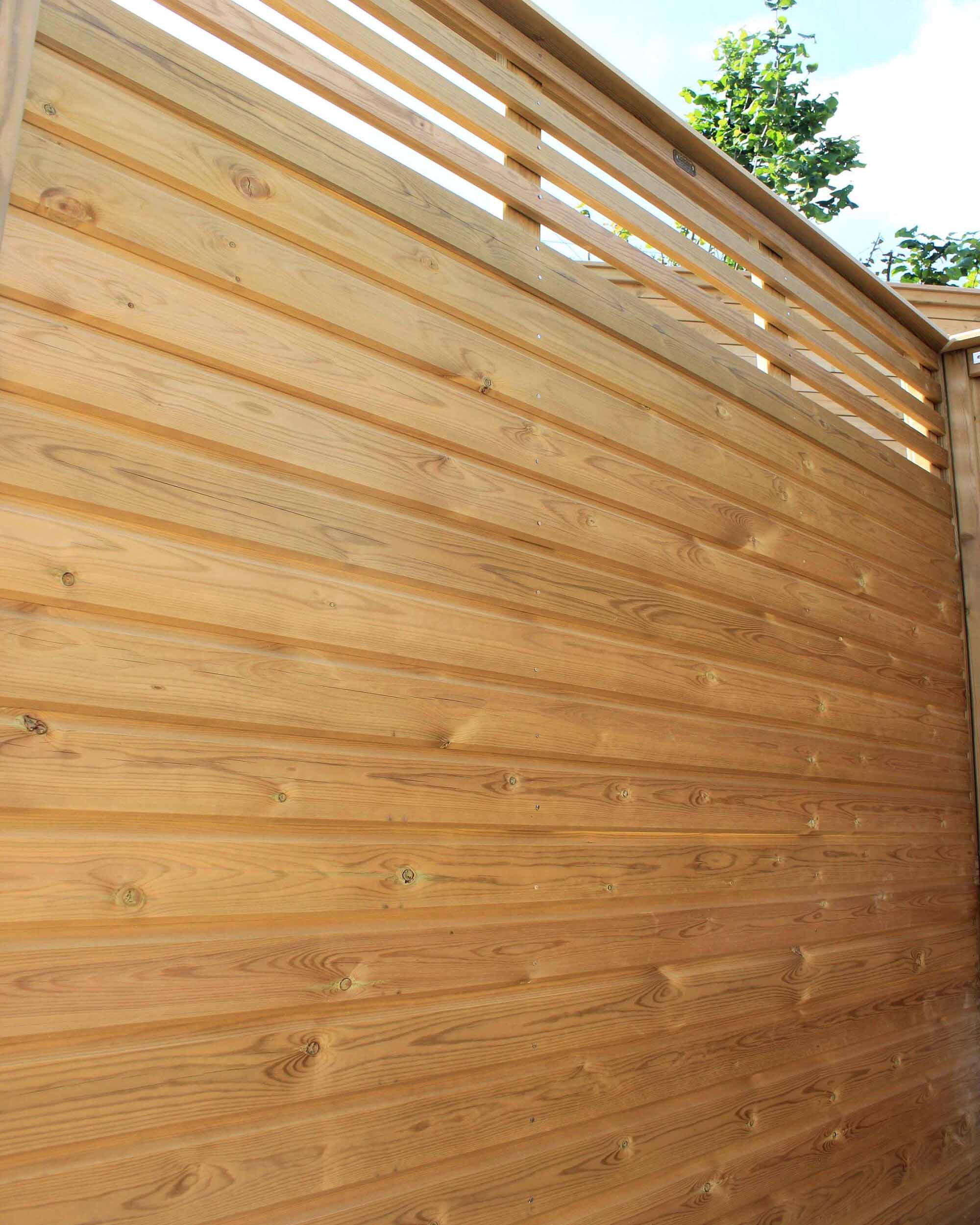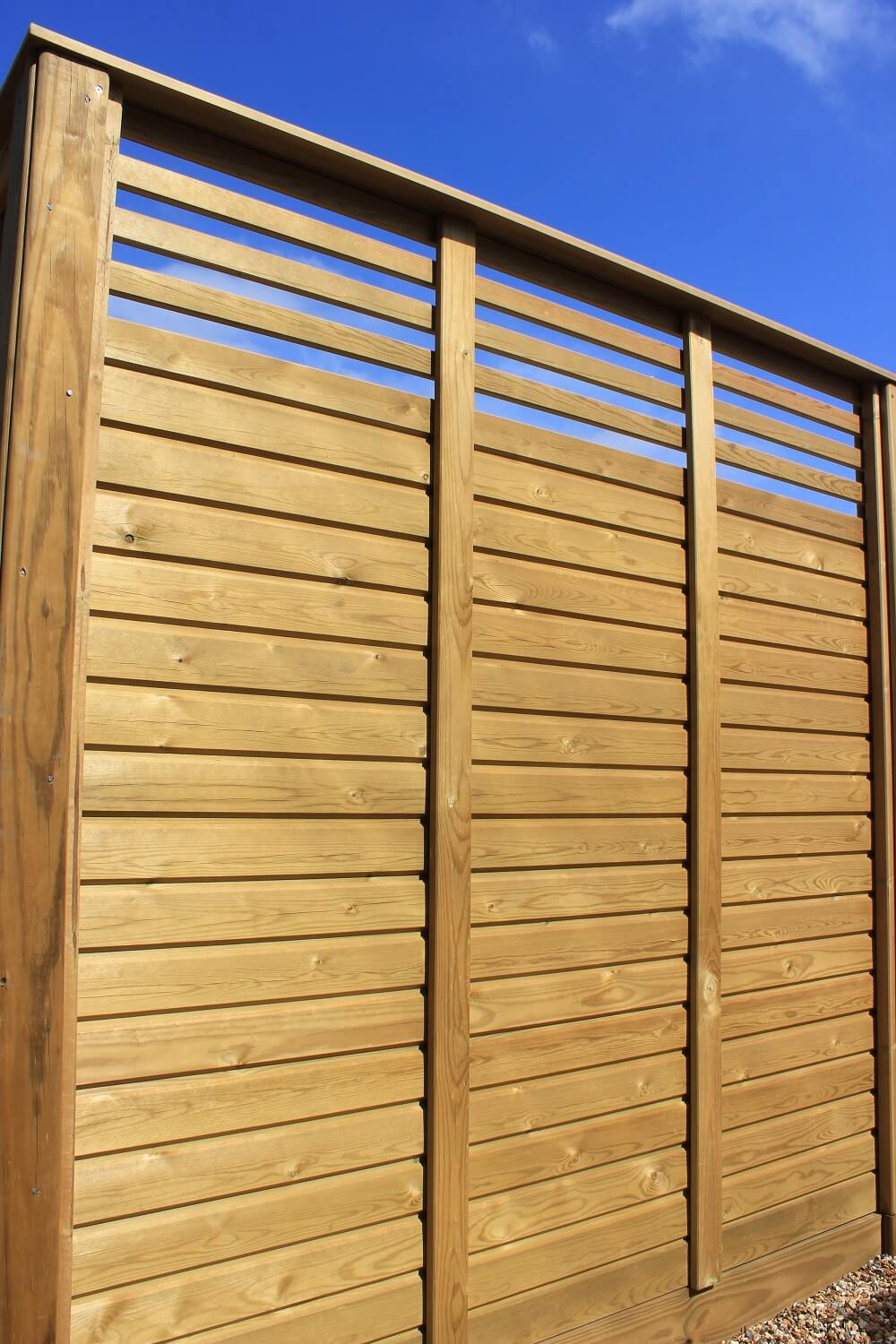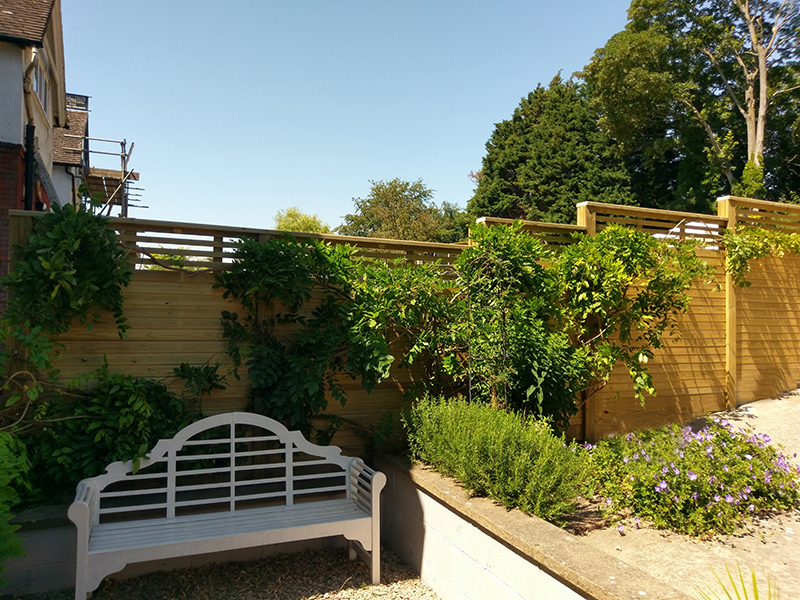 Canterbury Combi Slatted Fence Panels
All timber used throughout is superior quality Jakcure® treated softwood guaranteed for 25 years
Designed for use with slotted Jakposts
Stainless steel fixings are used throughout for longer life
All timber is planed all round for a high quality finish
Hybrid of two popular fence panels; Venetian & Tongue & Groove
Contemporary panel combining two popular styles
Strong and sturdy below, allowing light and air to pass through on top
Hybrid of Venetian and Tongue & Groove panels
Matching Canterbury Combi gate available
Browse our many different fence panel options
Fence Calculator
Quickly calculate requirements and cost.
Please note: From February 2018 our Canterbury Combi panel has been modified to ensure a contemporary design. Should you require panels pre-February 2018 please do let us know.
The Canterbury Combi fence panel and garden gate design is a hybrid of two popular Jacksons' products: Horizontal Tongue and Groove effect and Venetian fence panels. The lower three quarters of the Canterbury Combi panel is made up of the premium Tongue and Groove boards with an integral Venetian top making up the final quarter.
Please note the slatted pale spacing is different on these panels when compared with a standard Venetian panel.
These fencing panels have the sleek modern feel of Jacksons Venetian, but they have the added benefit of extra privacy and protection from the wind that some customers may prefer, with the solid tongue and groove effect lower part of the panel.
Detailed instructions of how to install panel fencing on our slotted posts (Jakposts) are available.
If you need a narrower panel to complete your fence, it is fine to cut a panel to the correct size on site. Please remember to treat any cut ends with Jakcure End Grain Preservative.
Specification
Lower section is 1490mm high, made from premium Tongue and Groove boards
Upper section is 340mm high, horizontal Venetian pales
Side framing is 51mm x 45mm
Top and Bottom framing 70mm x 51mm
Rail between lower and upper sections 51mm x 45mm
Canterbury Combi Panel Heights (1.83m wide)
These panels are available in 1.83m high only.
We recommend using our slotted Jakposts for intermediates, ends and corners, click on the button below to see the range
Gravel boards need to be used when panels are in contact with the ground as part of the 25 year Jakcure® guarantee. More details can be found on our Jakcure T&Cs page.
Capping Rails can be used on these panels. Use the button below to see intermediate, end and corner post capping rails
Post Caps add the finishing touch to any fence, view the full range by clicking the button below
View our other types of similar fencing using the buttons below
Horizontal Tongue and Groove Fence Panels
Products in Canterbury Combi Slatted Fence Panels
Buying multiple products?
Just update the quantities of each item you wish to buy and click 'Add all to basket'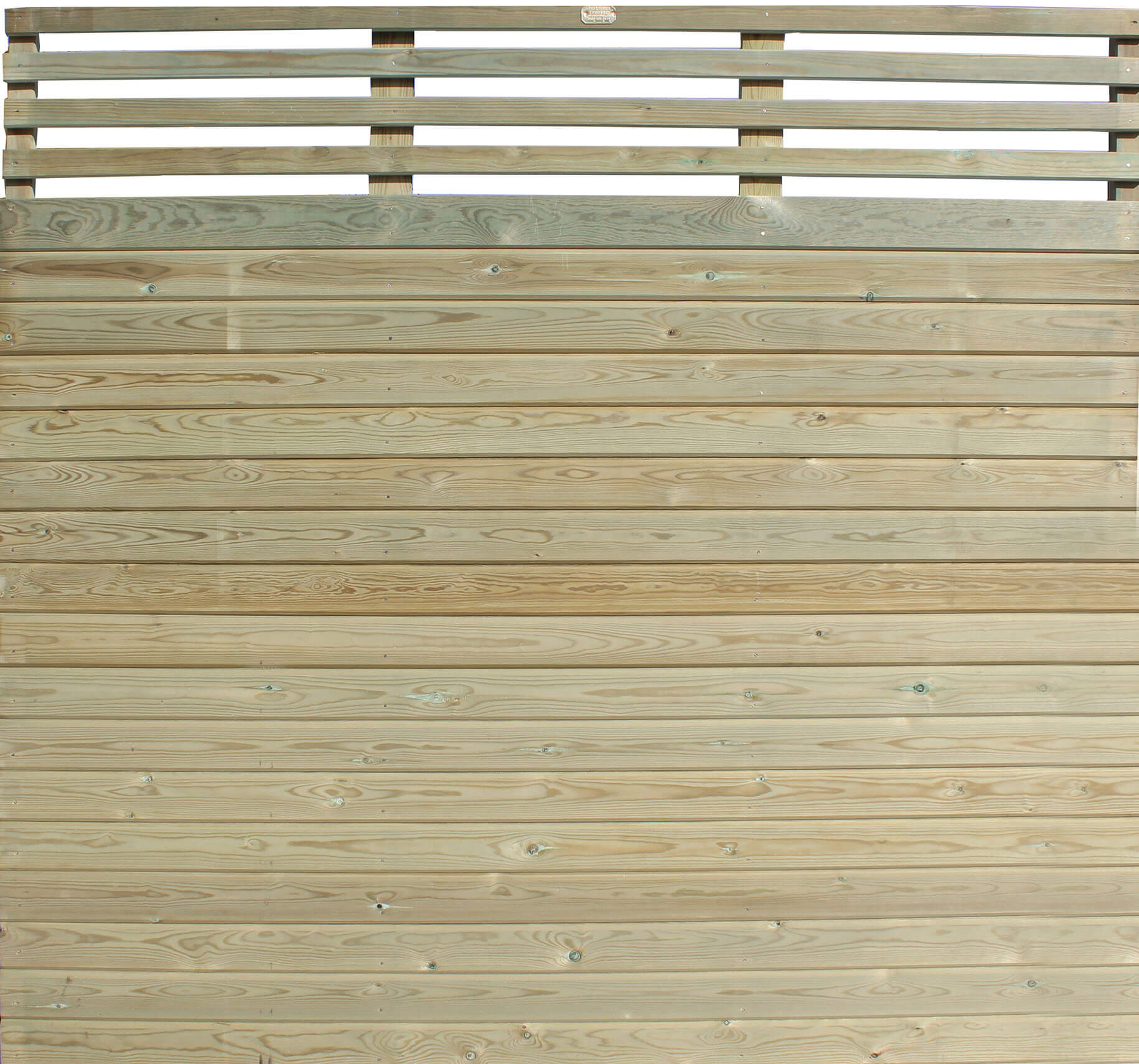 Buying multiple products?
Just update the quantities of each item you wish to buy and click 'Add all to basket'
Related Products
Jacksons Fencing have a large range of related products, all complete with our 25 year guarantee. If you cannot find the item you are looking for, please do not hesitate to call our friendly sales team.
Shopping with us
We offer the longest guarantee in the industry for manufactured timber products.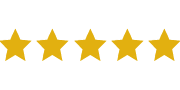 QUALITY, SERVICE AND VALUE
Established for over 70 years, our staff are ready to help with a wealth of knowledge and expertise
Find out more

Guaranteed peace of mind
Find out more about our market leading 25 year guarantees for service and timber treatment
Read more

Apps & online planning tools
Use our online tools to plan and price your Fencing, Gate or Decking project.
Get Started
Featherboard Fence Calculator
Enter the run length and height, to calculate the items required:
Calculate
You will need bays consisting of posts, pales, rails and Gravelboard(s).