Homeowner & Agricultural

Jacksons Residential
Louvre Fence Panels
COVERED BY JACKSONS 25 YEAR GUARANTEE
Louvre Panels
All timber used throughout is superior quality Jakcure® softwood guaranteed for 25 years
Designed for use with slotted Jakposts
Stainless steel fixings
All timber is planed all round for a high quality finish
Quick and easy to install
View products
Product information
Louvre fence panels - Inspired by a desire to create a sleek alternate fence for urban gardens
A semi-solid panel with masses of style, Louvre panels have the sleek and modern good looks suited to contemporary urban gardens. The horizontal slats are made from planed and specially shaped Jakcure® timber, which are secured at an angle, unlike the straight vertical slats of our Venetian panels. These slats are reminiscent of Louvre blinds for windows, that's why we chose the name, and are larger thus allowing a bit more privacy than Venetian - yet they still let in light and offer less wind resistance compared to solid panels like Chilham, or Tongue and Groove effect panels.
As with all our timber products, Louvre panels are manufactured from Jakcure® pressure treated timber and designed for use with slotted Jakposts, gravel boards and capping rails.
Available in 1.83m wide x 1.83m and 1.52m x 1.83m high and other sizes are also available but are made to order: 1.22m and 0.91m
No matching gates are available for Louvre panels, due to the depth and weight of the Louvre sections or slats. We suggest one our Brook gates would compliment a run of these panels really beautifully.
Please note that gravel boards need to be used when panels are in contact with the ground as part the 25 year Jakcure® guarantee conditions - more detail can be found on our Jakcure® T&C's page
Products in Louvre Fence Panels
Buying multiple products?
Just update the quantities of each item you wish to buy and click 'Add all to basket'
Buying multiple products?
Just update the quantities of each item you wish to buy and click 'Add all to basket'
Shopping with us
We offer the longest guarantee in the industry for manufactured timber products.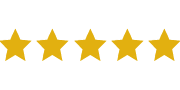 QUALITY, SERVICE AND VALUE
Established for over 70 years, our staff are ready to help with a wealth of knowledge and expertise
Find out more

Guaranteed peace of mind
Find out more about our market leading 25 year guarantees for service and timber treatment
Read more

Apps & online planning tools
Use our online tools to plan and price your Fencing, Gate or Decking project.
Get Started
Sign up for our newsletter
Sign up to our monthly email newsletter for updates, special offers and inspiration.
*We respect your data - see our privacy policy
Featherboard Fence Calculator
Enter the run length and height, to calculate the items required:
Calculate
You will need bays consisting of posts, pales, rails and optional Gravelboard(s).