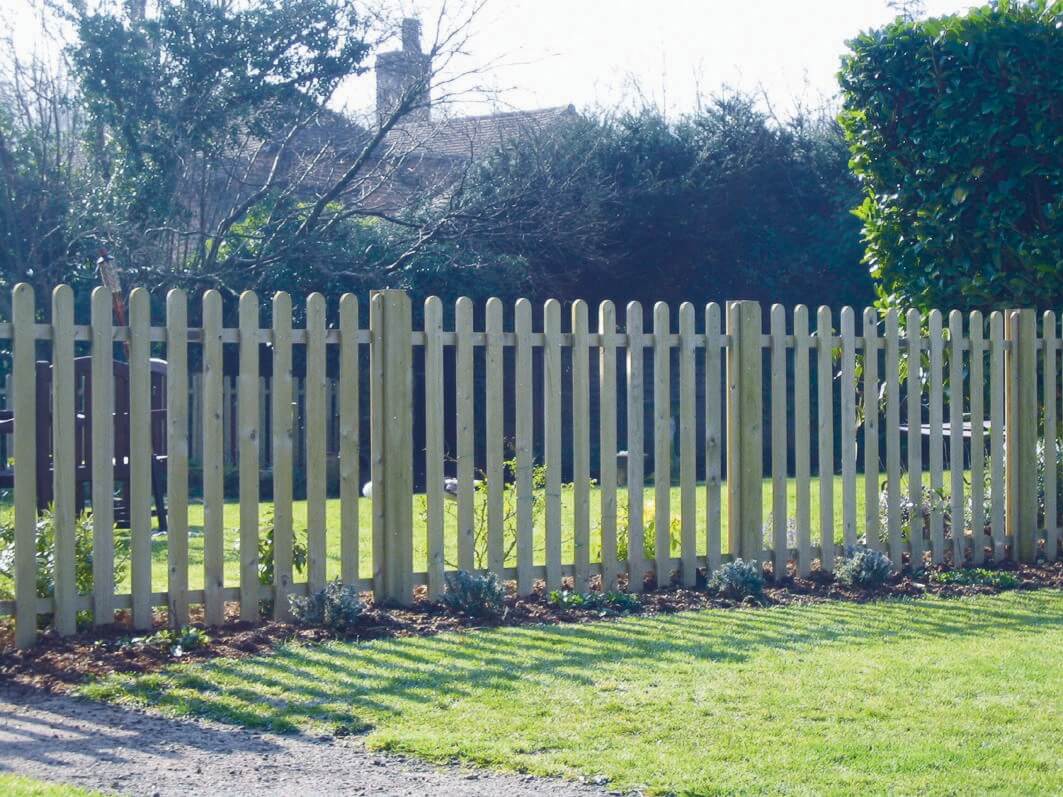 Palisade Rounded Pales Fence Panels
Palisade Picket Fence Panels Rounded Pales
All timber used throughout is superior quality Jakcure® treated softwood guaranteed for 25 years
Designed for use with slotted Jakposts
Stainless steel fixings are used throughout for longer life
Classic traditional picket fence design in panel form
Also available with pointed pales
Natural Jakcure® planed finish
Matching Rounded Palisade Gates are available
Browse our many different fence panel options
Available heights
- All panels are 1.83m wide
1.00m
1.20m
Palisade Rounded Pale Fence Panels
Palisade is a classic design of garden fencing, also known as picket fencing. Palisade Panels are designed for use with our slotted Jakposts. They are manufactured from superior quality planed finished Jakcure® treated softwood, guaranteed for 25 years. Please note we only supply in natural Jakcure® timber finish, but it is shown in some of our images painted white, as this is how some people like to see it finished.
Specifications:
All fence panels are 1.83m wide
Fence Pales are 22 x 75mm nominal section planed to finish at 19mm thick.
Pale tops are machined.
Each panel is backed by two 2ex 100 x 38mm cant rails.

Cant is the difference in elevation (height) between the two edges. Water will run off the rail. (Picture on right)

that are fully planed.
The fence should be erected 50mm above ground level to allow for weeding.
Palisade fencing is also know as picket fencing.
There are two styles of Palisade fencing - traditional, and panel form which is shown on this page. Traditional palisade is when the fence is constructed onsite by manually attaching the rails to the posts and then each pale to the rails.
Traditional Rounded Top Palisade
Take a look at our Rounded Palisade Gates that match these Palisade Fence Panels perfectly
Matching Palisade Rounded Top Gates
View our full fence panel range below
View our full range of palisade products
Gravel boards need to be used when panels are in contact with the ground as part of the 25 year Jakcure® guarantee. More details can be found on our Jakcure T&C's page.
If you are installing the product yourself, view our instructions below:
Installing Panel Fencing Instructions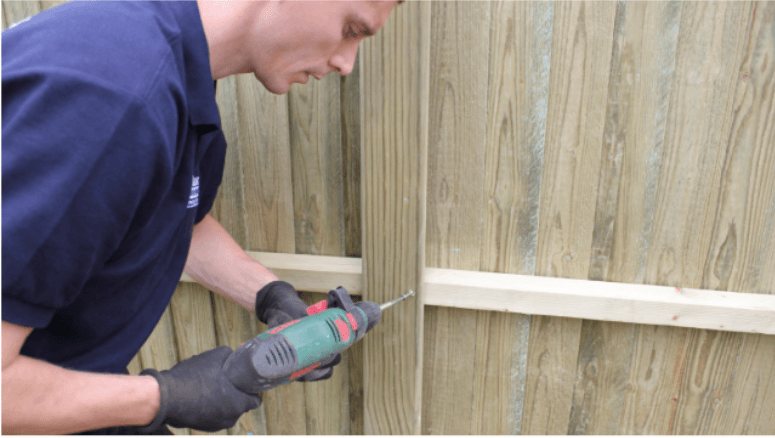 Delivering an exceptional fence installation service
Approved Installers Network
Our network of Approved Installers are high skilled, carefully selected, reputable fence installers who we trust to install our high quality timber products to the highest installation standards. If you are interested in installation by one of our Approved Installers please click "Add installation to basket" below. We will be in touch shortly after processing your order to discuss installation.
Products in Palisade Rounded Pales Fence Panels
Buying multiple products?
Just update the quantities of each item you wish to buy and click 'Add all to basket' Buying multiple products?
Just update the quantities of each item you wish to buy and click 'Add all to basket'
Related Products
Jacksons Fencing have a large range of related products, all complete with our 25 year guarantee. If you cannot find the item you are looking for, please do not hesitate to call our friendly sales team.
Shopping with us
We offer the longest guarantee in the industry for manufactured timber products.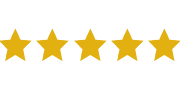 QUALITY, SERVICE AND VALUE
Established for over 75 years, our staff are ready to help with a wealth of knowledge and expertise
Find out more

Guaranteed peace of mind
Find out more about our market leading 25 year guarantees for service and timber treatment
Read more

Apps & online planning tools
Use our online tools to plan and price your Fencing, Gate or Decking project.
Get Started
Featherboard Fence Calculator
Enter the run length and height, to calculate the items required:
Calculate
You will need bays consisting of posts, pales, rails and Gravelboard(s).