Premium tubular galvanised ornamental railings and gates in a range of designs and with different finial options for providing security and elegance to residential and commercial properties.
Do you need technical information or are you looking to specify ornamental fencing and gates?
Visit our security fencing website Jacksons Security Fencing for data sheets and more information about our Ornamental Fencing and Gates range. You can also view our complete range of metal railings and steel security fencing and gates
Specify Us
Visit Jacksons Security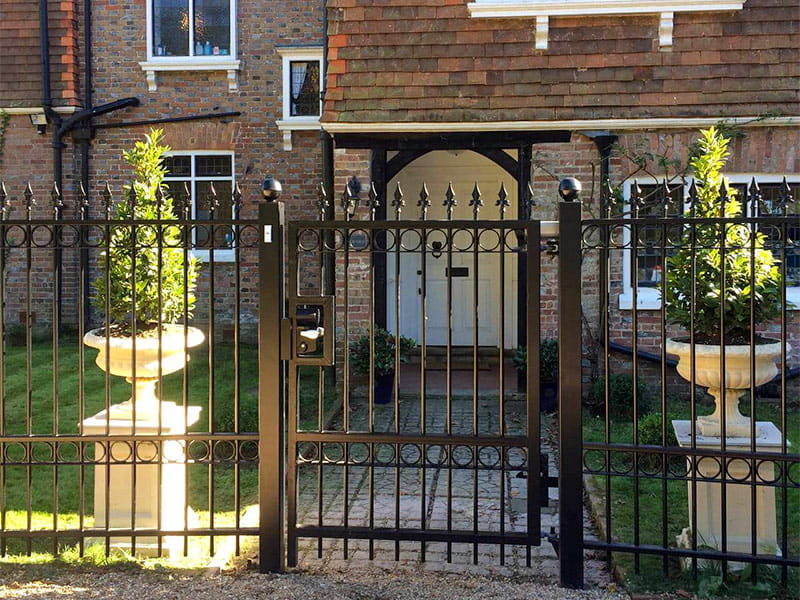 Metal Ornamental Fencing and Gate in Style B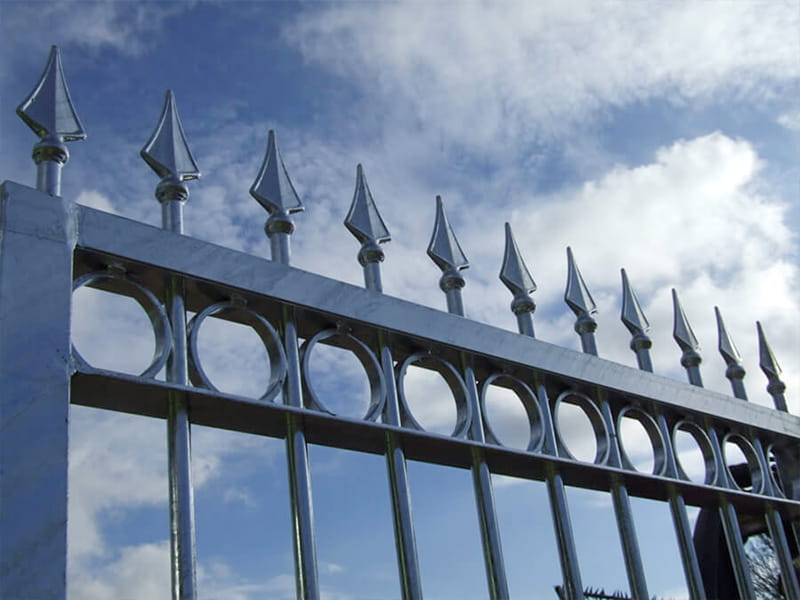 Ornamental Fence Finial and Style B hoop Detail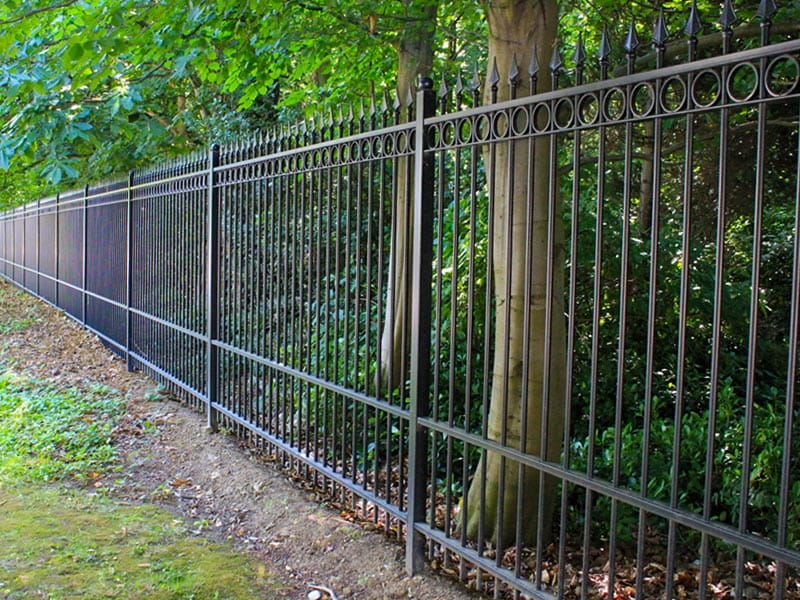 Bespoke Ornamental Fence with hoop under the top rail but not the mid-bottom rail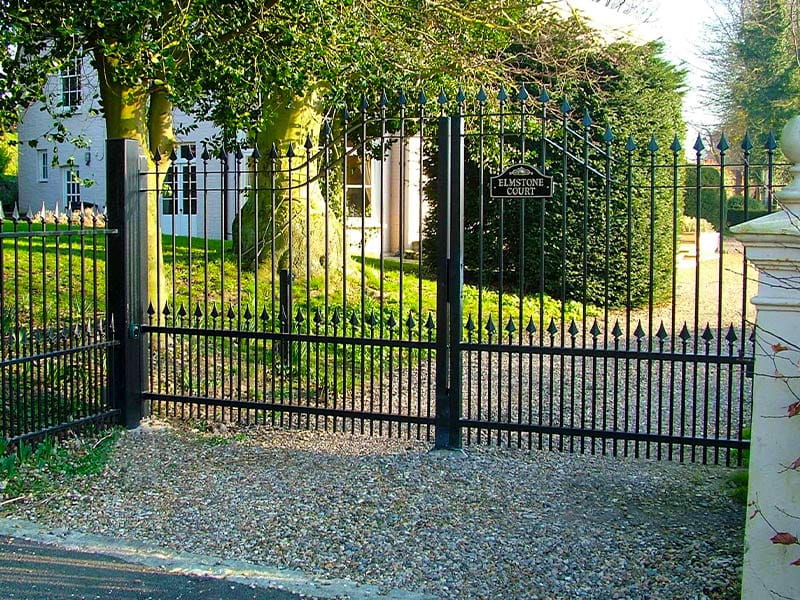 Arched Top Ornamental Gate
Ornamental Fencing Benefits
Stronger than traditional wrought iron railings
Inherently safe for use in most applications
Fencing has no rivets or weak joints
Lighter than traditional railings
Faster installation times
More durable than traditional railings
Can be stepped to suit sloping ground
Optional cranked post for wall mounting
Can be adapted in size and fixings to suit specific requirements
Virtually maintenance free
25 year service life guarantee
Bespoke options
Ornamental Fencing Features
Seamless welded tubular pale through rail construction for structural integrity
All powder coated products are first hot dip galvanised then hand 'fettled' for a quality finish and thoroughly cleaned before the powder coating is applied
Galvanized to BS EN 1461 as standard or galvanized and powder coated to BS EN 13438 in one of our standard colours at extra cost
Powder coating to any other BS or Ral colour to special order
100mm spacing complying with Building Regulations for anti-trap
Choice of finials
Custom designs available
Matching gates available
Ornamental Gate Features
Two classic designs to choose from with three style variations
Corrosion free hot dip galvanised finish
Additional colour coatings
The ultimate metal driveway gates
Easily automated for added security and convenience
HIGHEST QUALITY FINISH TO MATCH AN IMPRESSIVE FENCE
The panels and posts are galvanised and would usually be polyester coated to add to the visual impression the fence makes to the property.

Ornamental fencing has all the features that are synonymous with our security fencing systems; tamper proof connectors, palings that pierce through the rails and matching gates. The panels are made with three 50 x 25mm rails and 19mm pales with a choice of finials.


TRADITIONAL DESIGN
Ornamental Fencing & gates are manufactured with traditional designs that will grace the approach to any property from stately home to trendy town house, prestigious offices or public institutions.

The standard heights are 1.0, 1.2, 1.5, 2.0 and 2.5m with posts set at a nominal 3.0m. The pales have a maximum spacing if 100mm which complies with BS EN 7818, which makes the panels ideal for use where there are children.
Note: posts can be supplied with optional decorative Ball Tops.

Three different styles are available: