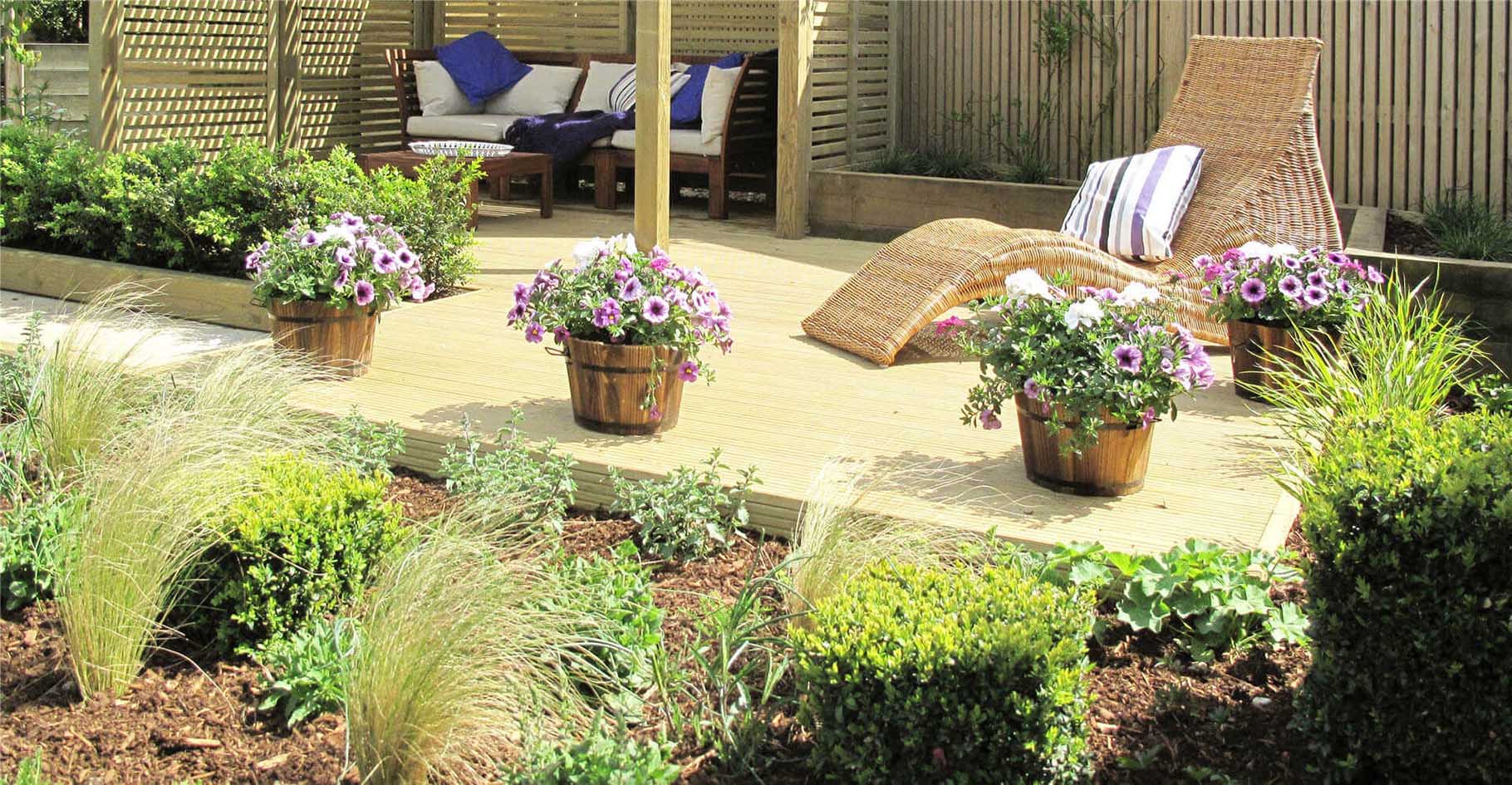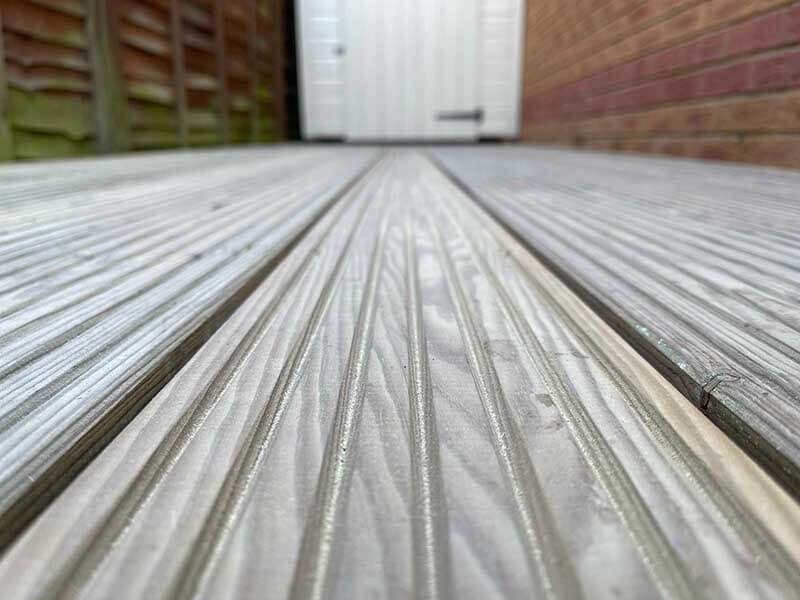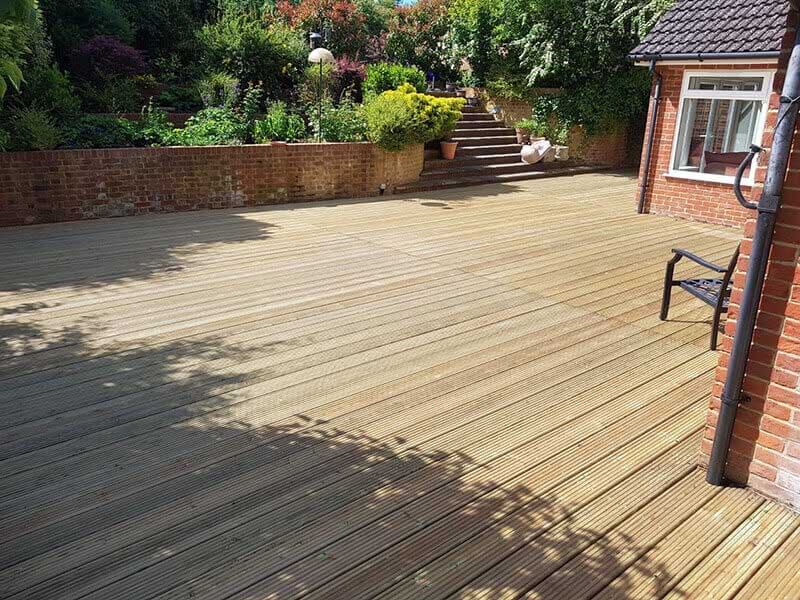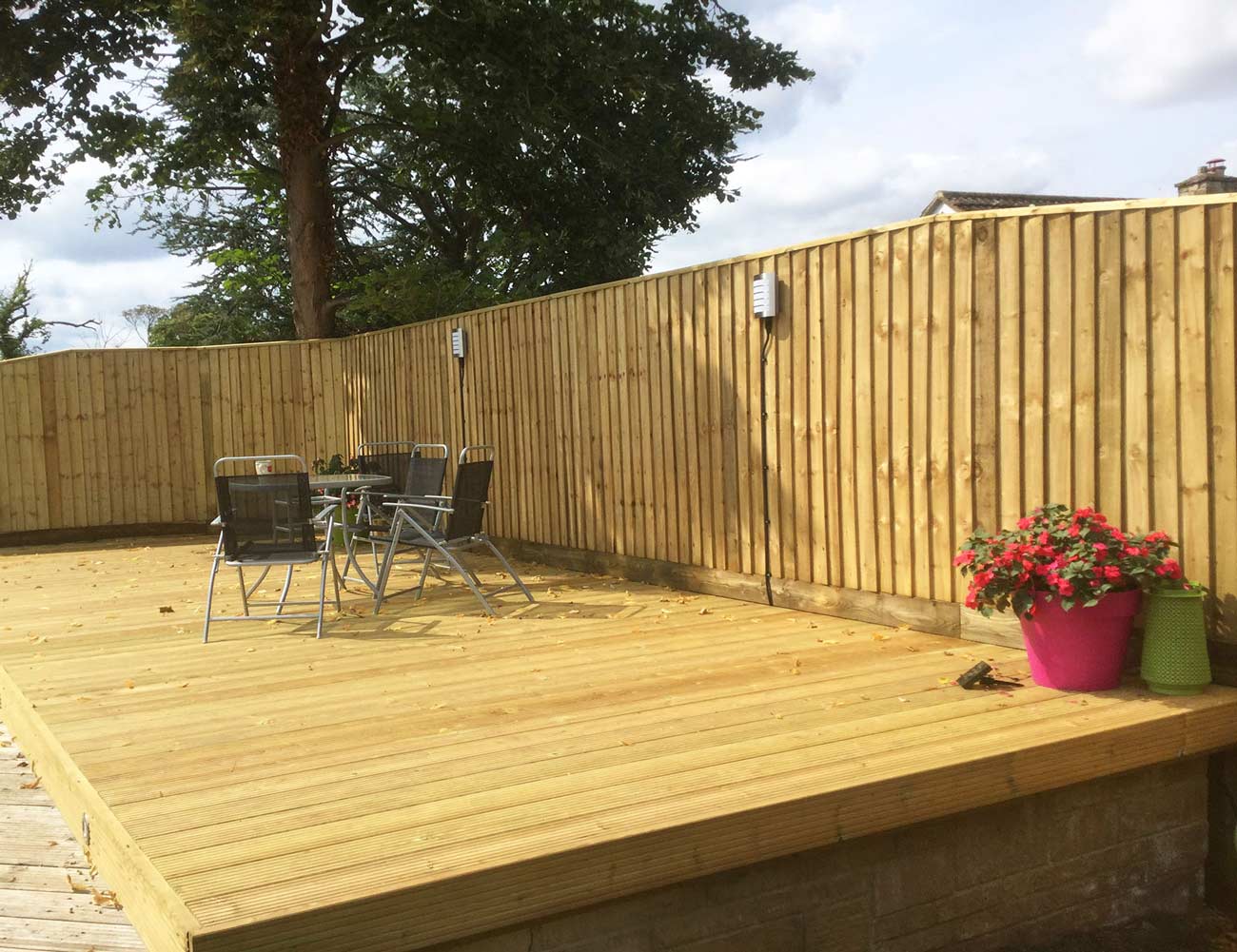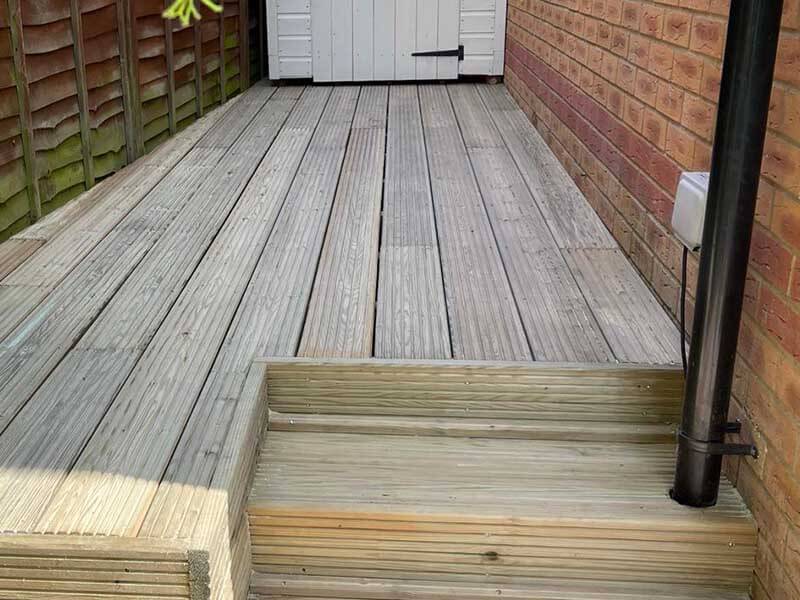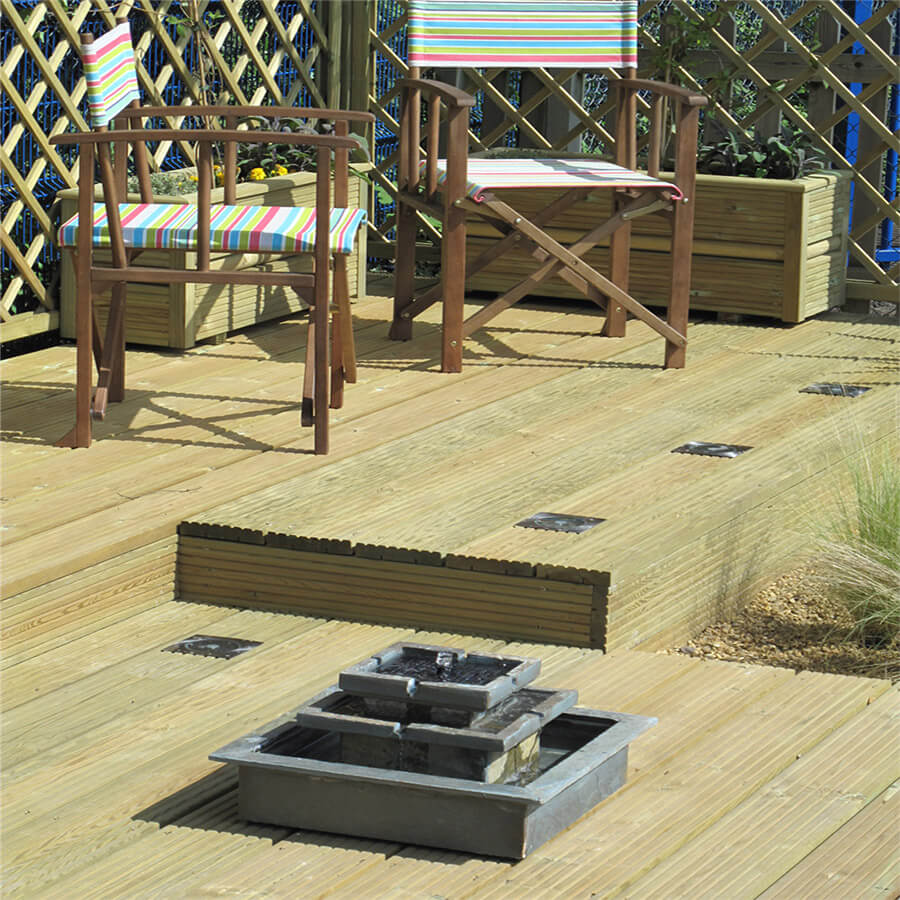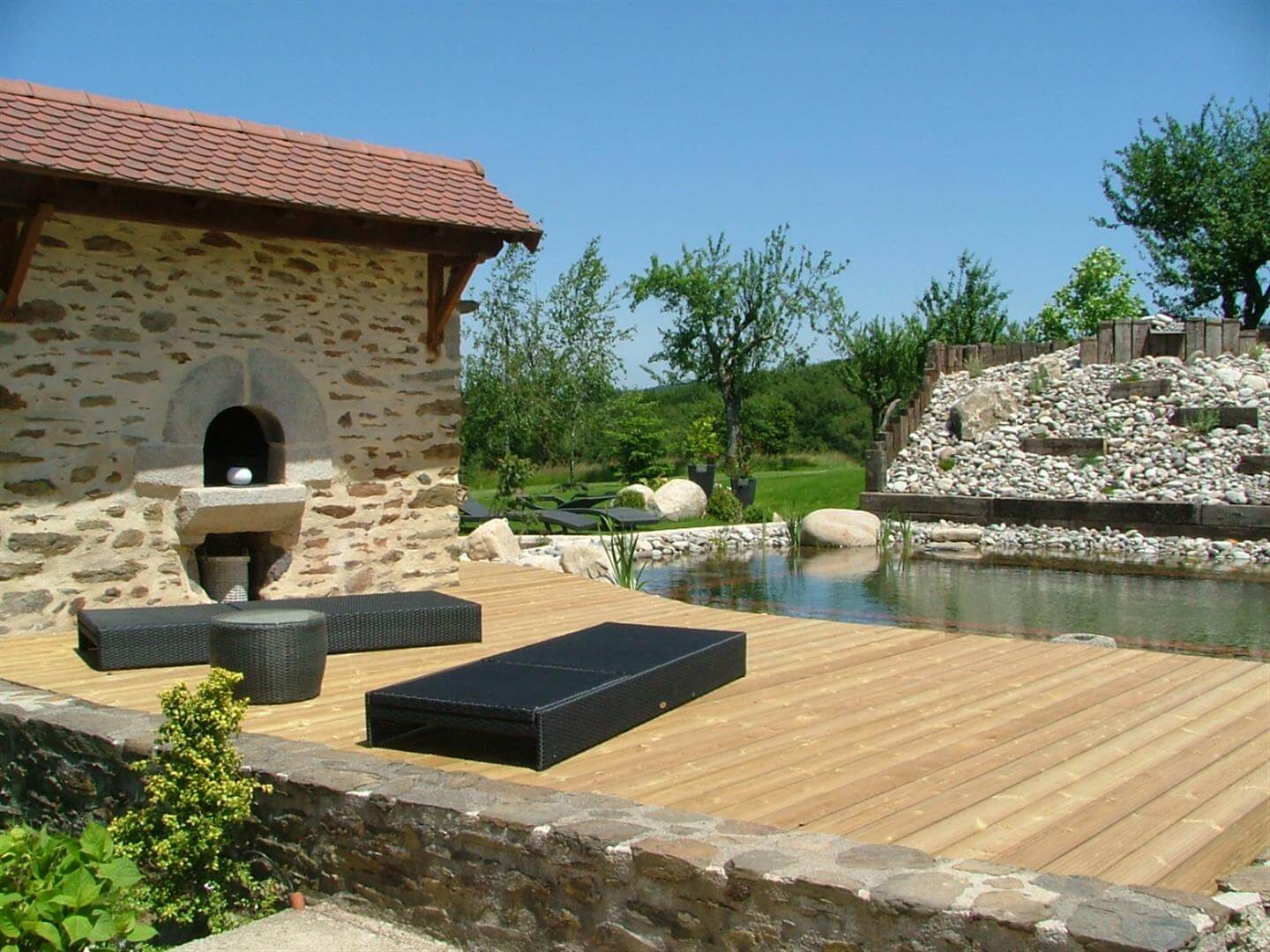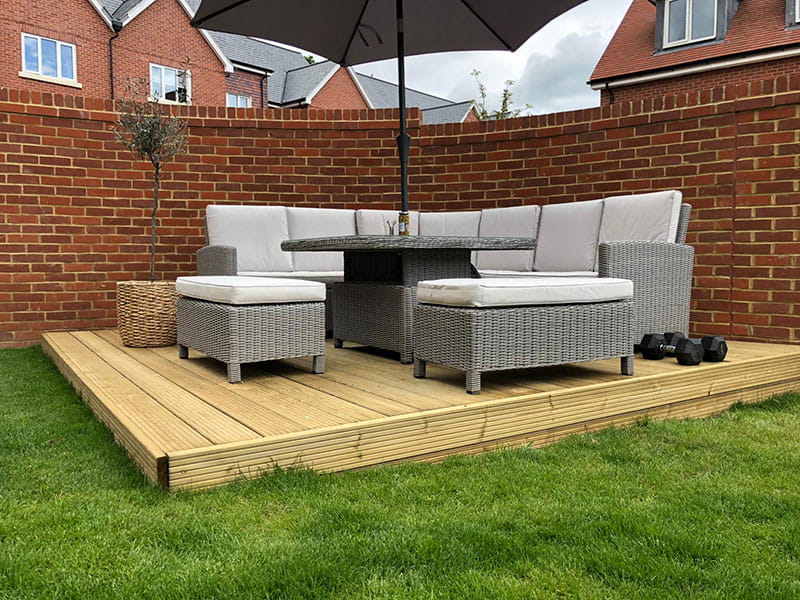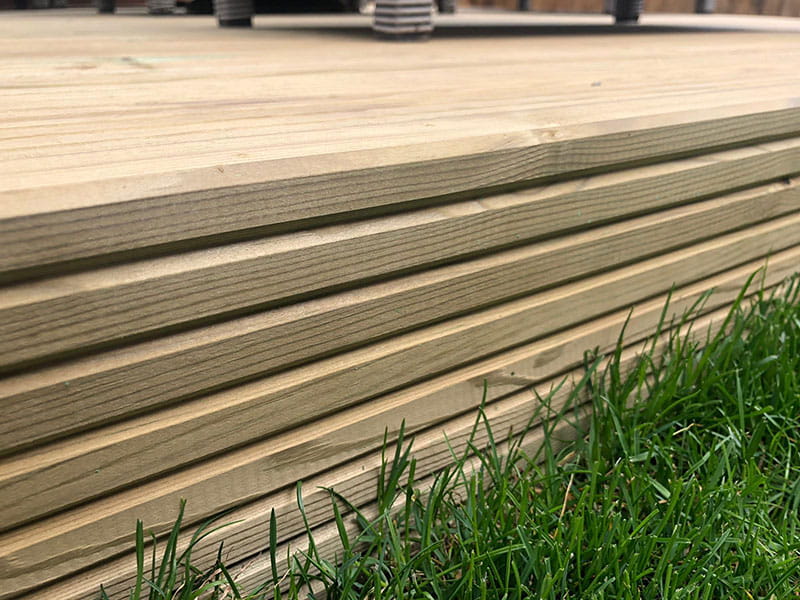 Timber Decking
Timber Decking Supplies
Softwood guaranteed for 25 years - never needs retreating
Two timber decking board sizes available - standard or heavy duty
Jakcure treated grooved decking boards to help create a safer slip-resistant surface
Spaces between the decking boards to aid drainage
Non rust fastenings for extra long life
Anti-slip decking also available
Delivery
We aim to deliver most orders within 30 days
Due to high demand our lead times may have increased meaning you may have to wait longer for some products to be delivered. We recommend you do not plan your installation date until the product has arrived. We will inform you of the estimated delivery week/ lead time when we have processed your order or for our latest lead times, please call.
See the Jacksons Difference
Timber Decking
Our range of premium quality timber decking is made from pressure treated softwood, guaranteed for 25 years against rot and insect attack.
All timber decking boards are grooved to help create a safer, slip resistant surface. For heavy duty, high traffic areas, we recommend our heavy-duty timber decking boards.
We also supply slip resistant decking boards, with added resin and aggregate mixture (grit) which ensure significantly more grip.
A timber deck is a great addition to your garden, that creates an all-year-round surface.
Use our timber decking calculator to easily work out how much decking you require.
To frame your decking, or make it safer if it is raised, we recommend adding timber balustrade.
We supply timber decking kits for standard size decks. This kit includes everything you need to assemble the deck.
Our decking joists are treated with a more concentrated solution of our unique timber treatment to ensure a long life in contact with the ground.
Important things to consider
Standard decking boards are planed from 100x25mm section boards giving a finished size of approx 95x21mm.
Heavy Decking Boards are planed from 150x32mm section boards giving a finished size of approx 143x28mm.
Timber is a natural product and can shrink/expand in varying weather conditions.
When cutting or drilling our treated timber products it is essential to apply Jakcure End Grain Preservative to ensure cut timber is not left untreated. This will also keep your 25 year Jakcure guarantee valid.
We recommend
Periodic cleaning to remove moss and lichen as this will reduce the risk of slipping. Be aware that during the natural weathering process boards can occasionally splinter slightly so we recommend not to walk on the deck without footwear.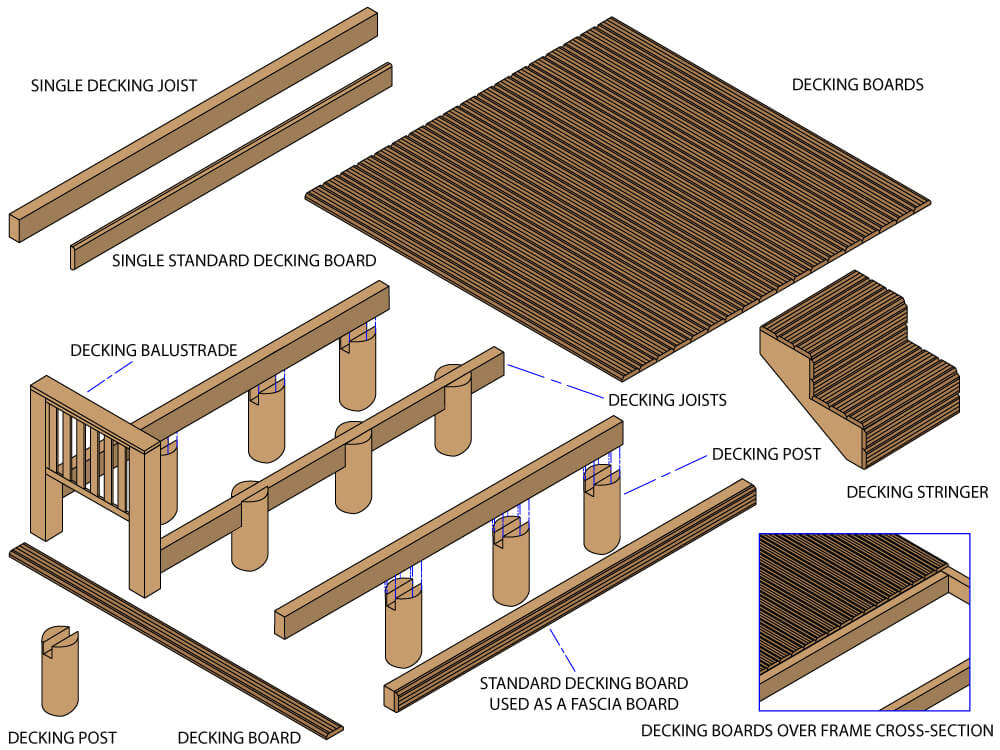 How to install timber decking
For installation instructions for our timber decking click the button below
We supply timber decking kits, which are complete sets of everything you need to build a deck. We have three standard sizes available, 1.80m x1.80m, 1.80m x 3.60m and 3.60m x 3.60m
Planning Permission, general advice:
Putting up a wooden decking area, or other raised platforms, in your garden is permitted development providing:
They are no more the 300mm above the ground
Together with other extensions, outbuildings etc, they cover no more than 50 per cent of the garden area.
Slip-Resistant Wooden Deck Boards
We can also supply super slip-resistant deck boards in 3.6m lengths.
Our timber decking boards are grooved to reduce slip risk in normal use, but there will always be limitations of a timber only deck board, especially as they weather and algae grows on them. The addition of two grit strips to each board significantly improves the slip resistant properties in all weathers. This makes them an ideal choice for steps and areas of high traffic. The downside is that the grit strips do sit proud of the surface so if someone falls on the grit, it could graze the skin.
Need Help?
Let us help you design your timber deck or answer any questions, our specialist advisers are always happy to assist to make sure you get the best possible solution. Please use our General Project Enquiry Form found using the link below.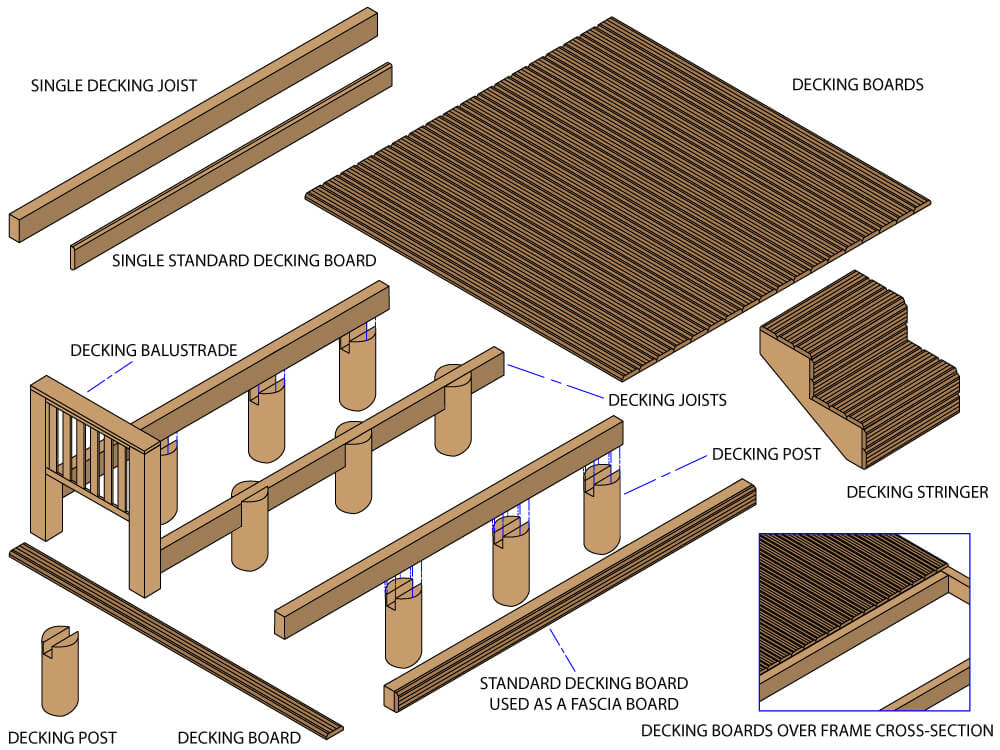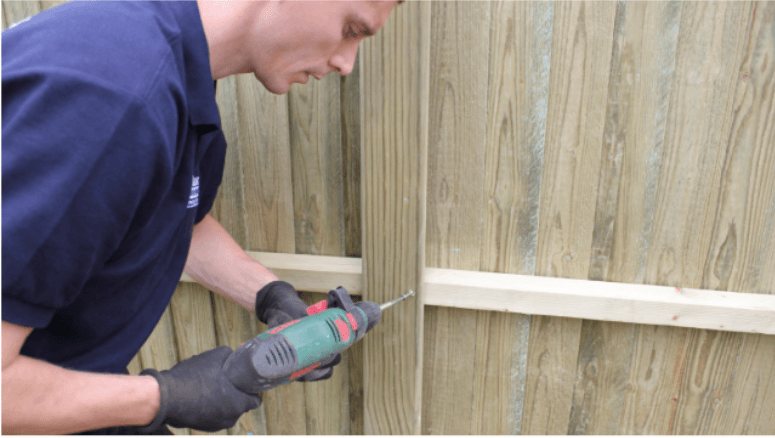 DELIVERING AN EXCEPTIONAL DECKING AND FENCE INSTALLATION SERVICE
Approved Installers Network
Our network of Approved Installers are high skilled, carefully selected, reputable fence installers who we trust to install our high quality timber products to the highest installation standards. If you are interested in installation by one of our Approved Installers please click "Add installation to basket" below. We will be in touch shortly after processing your order to discuss installation.
Products in Timber Decking
Related Products
Jacksons Fencing have a large range of related products, all complete with our 25 year guarantee. If you cannot find the item you are looking for, please do not hesitate to call our friendly sales team.
Shopping with us
We offer the longest guarantee in the industry for manufactured timber products.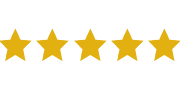 QUALITY, SERVICE AND VALUE
Established for over 75 years, our staff are ready to help with a wealth of knowledge and expertise
Find out more

Guaranteed peace of mind
Find out more about our market leading 25 year guarantees for service and timber treatment
Read more

Apps & online planning tools
Use our online tools to plan and price your Fencing, Gate or Decking project.
Get Started
Featherboard Fence Calculator
Enter the run length and height, to calculate the items required:
Calculate
You will need bays consisting of posts, pales, rails and Gravelboard(s).