Standard Garden Trellis Panels
Standard Garden Trellis Panels
All timber used throughout is superior quality Jakcure® treated timber guaranteed for 25 years
Create enclosures, screens and feature structures in your garden
Ideal for climbing plants to grow up
All fixings are stainless steel
All panels are 1.83m wide with four heights available
Comes complete with capping rail
Matching gates available
Delivery
We aim to deliver most orders within 30 days
Most orders will be delivered within 7-10 days. Due to supply chain constraints and stock availability, this may be longer on some items. Please call for latest lead times. Delivery charges are calculated at checkout based on order value and postcode.
See the Jacksons Difference
Available heights
- All panels are 1.83m wide
0.30m
0.60m
0.86m
1.18m
1.50m
1.83m
Standard Square Garden Trellis Fence Panels
Our standard square trellis panel offer a timeless design which is perfect for creating screens and adding privacy. Trellis is ideal for helping climbing plants grow as the stems and vines can intertwine around the trellis battens.
Our standard trellis differs from our premier trellis range as these panels do not have any framing on the sides only capping on the top.
Panel Specification
Our standard square trellis panels are made using our trademark vacuum pressure treated Jakcure® softwood timber and are guaranteed for 25 years. Constructed using stainless steel fixings, our trellis panels are built to last .
Planed finish

Top rail /capping Rail 45 x 51mm
Bottom & side battens are 38 x 19mm
138mm squares
All trellis panels are 1.83m wide
Below is a table showing how many rows of squares there will be in the trellis panel.
| | | |
| --- | --- | --- |
| Panel Height in M | Number of Rows | Product Ref |
| 0.86 | 5 | 638200 |
| 1.18 | 7 | 638300 |
| 1.50 | 9 | 638400 |
| 1.83 | 11 | 638500 |
Please Note: dimensions may increase by 6% when first delivered as our treatment process can temporarily cause the product to swell.
Fence Post Options – Standard Slotted Jakpost®, Heavy Duty Slotted Jakposts®
Gravel board options- Standard Gravel Board , Hedgehog Friendly Gravel Board
To meet the conditions of the 25 year guarantee, gravel boards are required where panels are in contact with the ground.
Installation Advice Installation Instructions
Reducing the width of the fence panel – All fence panel are 1.83m wide as standard, if you require a narrower fence panel, you can cut the fence panel down on site using our cut down kit. Please remember to treat any cut ends withJakcure Cut Treatment, to ensure you adhere to our 25-year guarantee guidelines.
Recommended Fixings
We recommend using 6 screws per panel or 12 per panel if using capping rails plus an additional 4 per gravel board. 60mm, stainless steel, self-drilling countersunk screws are available in packs of100or200to secure panels to posts. Panels should be screwed to the posts to secure the fence run.
Please Note: Square Top Trellis Topper panels for use on top of fence panels - codes 638100 (0.6m high) & 638700 (0.3m high) are 1.83m wide with infill at 137mm pale centres. These topper panels have a different pale centre which means they do not match other standard trellis panels.
We also manufacture Premier Square Trellis panel. The premier version is framed on all sides of the panel.
We also manufacture Diamond, Lattice and Tartan styles of Trellis. Explore the style by clicking on the link below
Explore our fence panel range below
Specification
Made from 25x 19mm Jakcure® treated softwood timber infill at 138mm with 38 x 19mm Jakcure® softwood framing and 45 x 51mm top rail. All panels are 1.83 wide.
Below is a table showing how many holes there will be in the trellis panel.
| | | | | |
| --- | --- | --- | --- | --- |
| | Panel Height in M | Number of Holes | Product Ref | |
| | 0.86 | 5 | 638200 | |
| | 1.18 | 7 | 638300 | |
| | 1.50 | 9 | 638400 | |
| | 1.83 | 11 | 638500 | | Delivering an exceptional fence installation service
Approved Installers Network
Our network of Approved Installers are high skilled, carefully selected, reputable fence installers who we trust to install our high quality timber products to the highest installation standards. If you are interested in installation by one of our Approved Installers please click "Add installation to basket" below. We will be in touch shortly after processing your order to discuss installation.
Products in Standard Garden Trellis Panels
Related Products
Find related products for your order. If you cannot find the item you are looking for, please do not hesitate to call our friendly sales team.
Shopping with us
We offer the longest guarantee in the industry for manufactured timber products.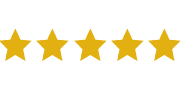 Established for over 75 years, our staff are ready to help with a wealth of knowledge and expertise
Find out more

Find out more about our market leading 25 year guarantees for service and timber treatment
Read more

Use our online tools to plan and price your Fencing, Gate or Decking project.
Get Started
Featherboard Fence Calculator
Enter the run length and height, to calculate the items required:
Calculate
You will need bays consisting of posts, pales, rails and Gravelboard(s).