Premium fence panels
Our premium range of timber fence panels come with a 25 year guarantee against rot and insect attack. Using our unique Jakcure® pressure treatment process means the longevity and quality of our fence panels is unrivalled. We have a full range of different styles of fencing so you can be sure you'll find a fence panel to suit.
Creating areas of visual interest in your outdoor space, providing relief from the wind, maintaining privacy while still letting in sunlight or simply adding a bit of style - transforming your garden couldn't be easier with Jacksons Fencing.
Classic designs like Palisade, Featherboard, Jaktop with its criss-cross design or tongue and groove fencing panels are customer favourites and come in multiple variations and finishings.
More contemporary designs like the Venetian, Chilham double sided, woven or interwoven fence panels offer an updated take on fencing, with the finish looking good from both sides to please you and your neighbours.
You can learn more about all our fence panel designs below, compare different panels or try our Fence Calculator to start planning your next project.
Read more
Top Selling Products in Fencing Panels
Buying multiple products?
Just update the quantities of each item you wish to buy and click 'Add all to basket' Buying multiple products?
Just update the quantities of each item you wish to buy and click 'Add all to basket'
What is the most popular type of fence panel?
Timber fence panels are the most popular type of garden fencing option. Traditional styles like Featherboard are commonplace amongst gardens across the UK but as homes have become more contemporary over the last decade, modern, semi-solid, decorative panels have become more popular, like Venetian Hit and Miss.
Sustainability has become a more important topic in recent years and products with a longer lifespan are now opted for rather than products that may only last five years or so. In the long run, this saves money by reducing frequent repairs and replacements, but also reduces the amount of treated fencing that ends up in landfill which is better for the environment.
What are the different styles of fence panel?
There are semi-solid and solid styles of fence panels. Solid fence panels offer the most privacy whereas semi-solid allow more light into the garden but can still give reasonable privacy, and are also more resistant to strong winds as they allow wind to pass through the fence.
Open panels are also an option, these are used for providing demarcation or segmenting part of a garden where privacy is not required. Examples are picket fence panels at the front of a cottage or trellis panels in a rear garden. Additionally, fence panels are often categorised into 'modern/contemporary', or timeless/traditional.
What sizes are fence panels?
The standard width of our fence panels is 1.83m (6ft).
Different heights are available but 1.83m (6ft) or 1.65m (5.41ft) are our most popular heights of fence panel. We recommend gravel boards (140mm) with our panels, so this brings the overall height of the fence to either 1.97m or 1.79m. Other heights are available to suit different requirements. Fence panels can be cut to size (widthways) for a specific or awkward gap, or to finish a fence run, using a cut down kit on site.
Do our fence panels work with others concrete and metal posts?
We would recommend either our timber Jakposts® or metal Mi-T® posts that are both guaranteed for 25 years, but if you do have existing concrete posts that you do not want to replace, then our panels can work with these posts.
Make sure the existing concrete posts have slots/rebates which allow for panels up to a thickness of 54mm. Most of our framed panels are a thickness of 51mm but the width dimensions of components may increase by 6% when first delivered as our treatment process can temporarily cause the product to swell.
Are fence panels a fire risk?
When exposed to fire, timber will burn. There are risks when timber fencing is exposed to nearby bonfires or sources of ignition as flames could spread to the panels. The risks are far less than composite fencing, which is predominantly made from plastic and wood fibres. Composite fencing has been observed to catch alight and spread far more rapidly than timber fencing, producing much taller flames and more heat. Thick, acrid smoke is produced which causes significantly more damage and risk to life.
Fire and rescue services and the Government's Defence Infrastructure Organisation have published fire safety advice for those who intend to choose composite fencing or decking. Here is one from Lancashire Fire and Rescue.
Shopping with us
We offer the longest guarantee available on timber production for residential use.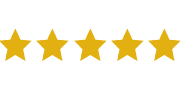 Established for over 75 years, our staff are ready to help with a wealth of knowledge and expertise
Find out more

Find out more about our market leading 25 year guarantees for service and timber treatment
Read more

Use our online tools to plan and price your Fencing, Gate or Decking project.
Get Started