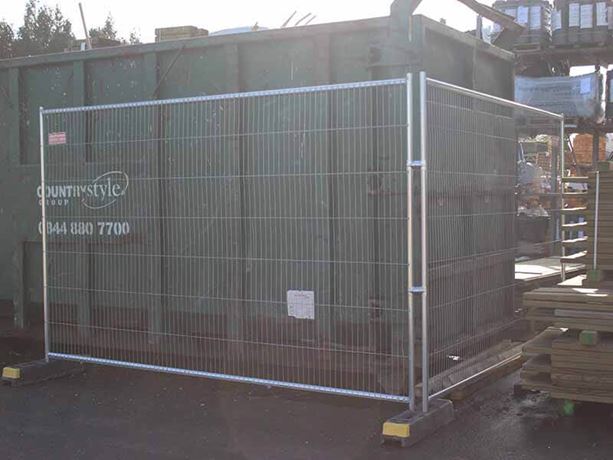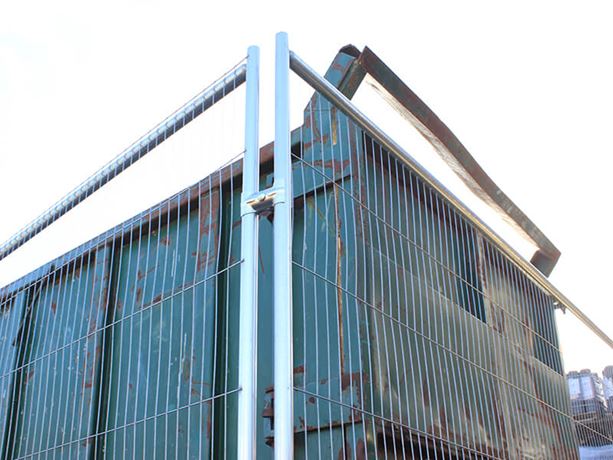 Site Fencing Temporary Fencing
Easy to erect - four metres a minute
Express panels are economical as they can be repeatedly used
Panels are easy to stack
Constructed from heavy gauge galvanised tube and welded mesh infill
Economical temp fence - can be used time after time
Create a gate at any point on the perimeter
Light and easy to handle
We have a minimum order quantity of 10 panels on our temporary fencing.
Delivery
We aim to deliver most orders within 30 days
Most orders will be delivered within 7-10 days. Due to supply chain constraints and stock availability, this may be longer on some items. Please call for latest lead times. Delivery charges are calculated at checkout based on order value and postcode.
See the Jacksons Difference
Anti-Climb Site Fencing
Both Express panels available are 2.0m high x 3.5m wide clad with 38 x 253mm mesh. Our heavy duty temporary panels have 38mm frame throughout and our standard temporary panels have 38mm uprights with a 25mm top & bottom rail.
Temporary Fence Construction: Tubular frame 38mm diameter
Temporary Fence Mesh 100mm x 290mm x 3.3mm wire
Also know as Site or Heras fencing
We have a minimum order quantity of 10 panels for our temporary fencing.
Remember to order feet and couplers. One foot is needed per temporary panel and one is needed for the end of the run. We have 3 options of feet available: concrete, plastic and metal.
Allow 2 couplers per panel and an additional two used at the end of the run if creating a compound.
As an alternative to temporary site fencing, temporary crowd control barriers or cleft chestnut fencing are used
Please note that our express panels do not qualify for the Jacksons 25 year service life guarantee as they are a temporary product. Delivering an exceptional fence installation service
Approved Installers Network
Our network of Approved Installers are high skilled, carefully selected, reputable fence installers who we trust to install our high quality timber products to the highest installation standards. If you are interested in installation by one of our Approved Installers please click "Add installation to basket" below. We will be in touch shortly after processing your order to discuss installation.
Products in Site Fencing Temporary Fencing
Buying multiple products?
Just update the quantities of each item you wish to buy and click 'Add all to basket' Buying multiple products?
Just update the quantities of each item you wish to buy and click 'Add all to basket'
Related Products
Find related products for your order. If you cannot find the item you are looking for, please do not hesitate to call our friendly sales team.
Shopping with us
We offer the longest guarantee in the industry for manufactured timber products.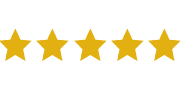 Established for over 75 years, our staff are ready to help with a wealth of knowledge and expertise
Find out more

Find out more about our market leading 25 year guarantees for service and timber treatment
Read more

Use our online tools to plan and price your Fencing, Gate or Decking project.
Get Started
Featherboard Fence Calculator
Enter the run length and height, to calculate the items required:
Calculate
You will need bays consisting of posts, pales, rails and Gravelboard(s).