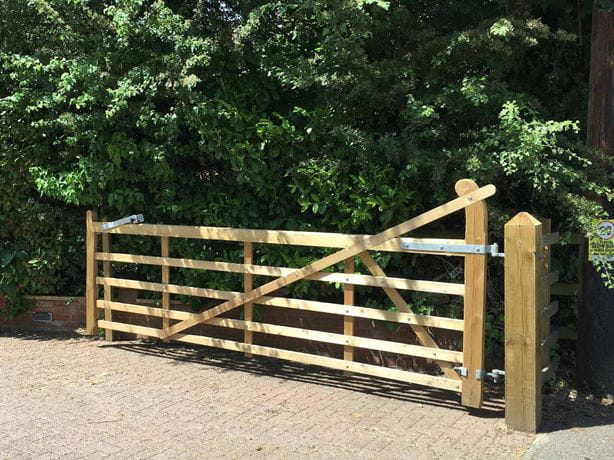 Traditional Wooden Entrance Gates
Entrance Gates (wide & narrow)
The timber is machined to a standard size, stop chamfered and planed
All joints are morticed and tenoned
All rail and cross bracing timber is bolted with stainless steel bolts
Traditional attractive gate designs
These entrance gates are also known as driveway gates or raised helve gates due to their distinctive curve
We do not offer a Hardwood Field Gate option
Delivery
We aim to deliver most orders within 30 days
Most orders will be delivered within 7-10 days. Due to supply chain constraints and stock availability, this may be longer on some items. Please call for latest lead times. Delivery charges are calculated at checkout based on order value and postcode.
See the Jacksons Difference
Traditional Wooden Entrance Gates
Please note we only supply in natural Jakcure® finish
Specifications:
Gates are 1.2m high except for the hanging stile which is 1.5m
Hanging stile 125 x 75mm
Slam stile 75 x 75mm
Top rail is 100 x 75mm and under rail and cross braces 75 x 25mm
Supplied in natural Jakcure® finish
Rail and brace crossings are fixed with stainless steel bolts
The gates are crossed braced for extra strengthand all joints are morticed and tenoned
Entrance gates are not stocked items, they are made to order
Entrance Gates (narrow) 0.9m - 1.5m
Left hand hanging when viewed from the pavement/road (opposite hanging available at no additional cost). Single cross braced.
Entrance Gates (wide) 1.8m - 3. 6m
Right hand hanging when viewed from the pavement/road (opposite hanging available at no additional cost). Double cross braced.
Dont forget to order hanging systems, our standard sets are shown in the table below, but please also see our separate posts and gate Fitting pages and our alternative gate sets for the full list of available options. Note the sets shown include posts that are fine sawn finish.
When installing on a hill or incline, longer posts may be required allowing gate to have additional ground clearance and avoid grounding. This may also effect the option of a centre gate stop.


TRHSDL = Entrance Gate Double Leaf
TRHSSL = Entrance Gate Single Leaf (Wide) 1.8m to 3.6m
TRHSSLN = Entrance Gate Single Leaf (Narrow) 0.9m to 1.5m
The Hanging system codes are shown at the end of the product list on this page.
| | | | | |
| --- | --- | --- | --- | --- |
| Description | Code | TRHSDL | TRHSSL | TRHSSLN |
| AntiLift device | 271200BM | 2 | 1 | 1 |
| Loop over catch | 271410 | 1 | | |
| Fitting charge | 271700 | 2 | 1 | 1 |
| Hinge set | 271800 | 2 | 1 | 1 |
| Spring catch set | 271300 | | 1 | 1 |
| Gate post 2.1m 175x175 | 272400 | 2 | 1 | |
| Gate post 2.1m 150x150 | 274000 | | 1 | 2 |
| Heavy drop bolt | 351400 | 1 | | |
| Drop bolt receiver | 351440 | 1 | | |
| Centre Gate Stop | 927110 | 1 | | |
We manufacture all of our timber and metal gates in our own workshops and can therefore offer gates that can be built to your exact size and specification requirements whilst ensuring that the product is of the highest quality. We can also offer a full installation service including a range of automation options, automated gates are also supported by our skilled team of automation engineers.
For more options please see our pages on gate fittings and gate posts, please click on the links below.
Try Our Gate Builder to Help Calculate and Price your Gate.
Note: If you are thinking of automating a gate on this page either now or in the future, please discuss with us prior to purchase. Some types of gate automation require the gate to be built in a different way to our standard gates. Read more about gate automation here
Please note that a centre gate stop, drop bolts, latches and catchs are essential for our gates, as they support the gates in their closed position and resist twists which can occur in the gates. Please read the note at the bottom of this section.
If you would prefer a gate without the raised stile/crook, you may be interested in our Uni Gates:
Please be aware: Due to the natural variability of materials used in the manufacture of timber field and entrance gates, the gates are prone to some movement such as bows and twists in the timber components as they weather. This is natural and should not be considered as a defect, having no impact on the durability of the gate itself. When correctly fitted, the adjustable hinge sets, catches, centre gate stop and drop bolts are all intended to help keep the gates clear of the ground and in line also allowing for adjustment if gates do move. Hanging gates 'between' posts is therefore not recommended as this prevents the gate hinges being adjusted for such natural movement. We understand that sometimes gates have to be installed between posts, some examples may include kissing gates and gates with 'two-way' latches where the gate has to be hung between posts. In these situations alignment of the gate has to be treated as less critical and a compromise with its function. Please feel free to call us for advice. Delivering an exceptional fence installation service
Approved Installers Network
Our network of Approved Installers are high skilled, carefully selected, reputable fence installers who we trust to install our high quality timber products to the highest installation standards. If you are interested in installation by one of our Approved Installers please click "Add installation to basket" below. We will be in touch shortly after processing your order to discuss installation.
Products in Traditional Wooden Entrance Gates
Related Products
Find related products for your order. If you cannot find the item you are looking for, please do not hesitate to call our friendly sales team.
Shopping with us
We offer the longest guarantee in the industry for manufactured timber products.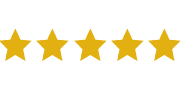 Established for over 75 years, our staff are ready to help with a wealth of knowledge and expertise
Find out more

Find out more about our market leading 25 year guarantees for service and timber treatment
Read more

Use our online tools to plan and price your Fencing, Gate or Decking project.
Get Started
Featherboard Fence Calculator
Enter the run length and height, to calculate the items required:
Calculate
You will need bays consisting of posts, pales, rails and Gravelboard(s).