Homeowner & Agricultural

Jacksons Residential
Fencing Panels Chilham
COVERED BY JACKSONS 25 YEAR GUARANTEE
It has long been a challenge to design a garden fence panel that can look equally good on both sides. Usually you have to have a rail or two to strengthen the fence panel across the horizontal and to attach the pales to. We have our Hit and Miss fence panels that are good in the good both sides stakes, but at last we have done it, this unique design was developed so we can offer you a premium fencing panel that has no rails on either side to spoil either yours or your neighbour's view whilst still presenting a modern & contemporary design.
The Chilham fence panel has a unique 'panelled' appearance due to its construction, it is attractive and sturdy, and looks as at home in a traditional English cottage garden, as it does in a sleek, modern urban garden.
Chilham contemporary fence panels are framed and constructed from Jakcured softwood, using a unique interlocking grooved board system. Fencing panels are 1.83m wide with four panel heights available and are designed to be used with our timber slotted fence posts (Jakposts).
All Timber is manufactured from superior quality, planed finish Jakcured softwood, guaranteed for 25-years.
Specification
Please note that gravel boards need to be used when panels are in contact with the ground as part the 25 year Jakcure guarantee conditions - more detail can be found on ourJakcure T&C's page
Products in Fencing Panels Chilham
Buying multiple products?
Just update the quantities of each item you wish to buy and click 'Add all to basket'
Buying multiple products?
Just update the quantities of each item you wish to buy and click 'Add all to basket'
Shopping with us
We offer the longest guarantee in the industry for manufactured timber products.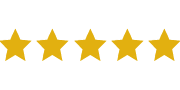 QUALITY, SERVICE AND VALUE
Established for over 70 years, our staff are ready to help with a wealth of knowledge and expertise
Find out more

Guaranteed peace of mind
Find out more about our market leading 25 year guarantees for service and timber treatment
Read more

Apps & online planning tools
Use our online tools to plan and price your Fencing, Gate or Decking project.
Get Started
Sign up for our newsletter
Sign up to our monthly email newsletter for updates, special offers and inspiration.
*We respect your data - see our privacy policy
Featherboard Fence Calculator
Enter the run length and height, to calculate the items required:
Calculate
You will need bays consisting of posts, pales, rails and optional Gravelboard(s).