Homeowner & Agricultural

Jacksons Residential
Convex Featherboard Fence Panels
COVERED BY JACKSONS 25 YEAR GUARANTEE
Convex Featherboard Fence Panels
Arched / Curved style of fencing panel
25 year timber guarantee
All fixings stainless steel
New improved heavier top and bottom rails for extra strength
Designed for use with slotted fence posts (Jakposts)
Constructed with three rails for extra strength
Matching Convex Featherboard gates available
View products
Product information
Convex Featherboard panels offer an alternative style from the standard Level Top panel with vertical boards but present an arched style of fencing panel by curving the top.
All our standard panels are 1.83m wide and 50mm thick. Constructed with 2 to 3 rails for extra strength and all weathered, clad with 100mm featherboard pales, galvanised nails are used throughout for a longer life.
Featherboard panels are one of the strongest panel fencing available. We have now improved the specification on these panels by making the top and bottom rail heavier, this means an even stronger fence for you. If you need a narrower panel to complete your fence, it is fine to cut a panel to the correct size on site. Please remember to treat any cut ends with Jakcure End Grain Preservative.
All Timber is manufactured from superior quality, planed finish Jakcured softwood, guaranteed for 25 years.
Convex Featherboard Panel heights (1.83m wide) - Heights supplied are the highest point on the panel
Standard drop from middle to sides of Convex panel is 150mm
1.05m (0.9m at sides)
1.2m (1.05m at sides)
1.35m (1.2m at sides)
1.5m (1.35 at sided)
1.65m (1.5m at sides)
1.8m (1.65m at sides)
Matching Convex Featherboard Gates are also available to suit 1.2m, 1.5m and 1.8m heights of fencing panels.
Also known as Closeboard fencing, Vertical board fencing, Close Board Panels or Feather Edge fencing.
Detailed instructions of "How to Install Panel Fencing on slotted posts" are available.
Items to consider:
Capping Rail
Post Caps options
Please note that gravel boards need to be used when panels are in contact with the ground as part the 25 year Jakcure guarantee conditions - more detail can be found on our Jakcure T&C's page
Products in Convex Featherboard Fence Panels
Buying multiple products?
Just update the quantities of each item you wish to buy and click 'Add all to basket'
Buying multiple products?
Just update the quantities of each item you wish to buy and click 'Add all to basket'
Shopping with us
We offer the longest guarantee in the industry for manufactured timber products.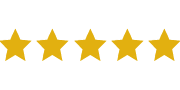 QUALITY, SERVICE AND VALUE
Established for over 70 years, our staff are ready to help with a wealth of knowledge and expertise
Find out more

Guaranteed peace of mind
Find out more about our market leading 25 year guarantees for service and timber treatment
Read more

Apps & online planning tools
Use our online tools to plan and price your Fencing, Gate or Decking project.
Get Started
Sign up for our newsletter
Sign up to our monthly email newsletter for updates, special offers and inspiration.
*We respect your data - see our privacy policy
Featherboard Fence Calculator
Enter the run length and height, to calculate the items required:
Calculate
You will need bays consisting of posts, pales, rails and optional Gravelboard(s).