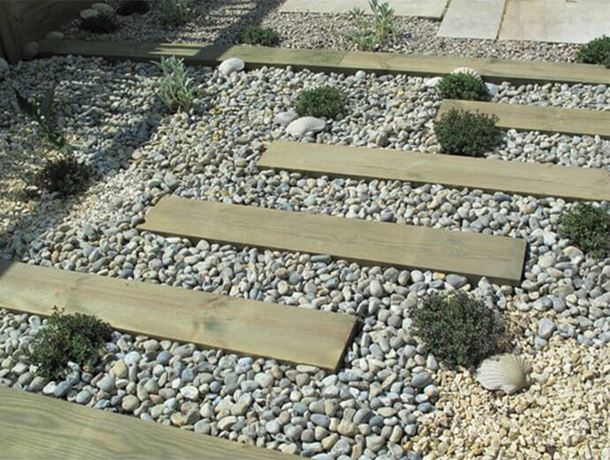 Wooden Garden Sleepers
All timber used throughout is superior quality Jakcure® treated softwood guaranteed for 25 years

Easy installation
Treated for in ground contact

We also sell our Jakwall system (grooved and ungrooved), a great contemporary alternative to railway sleepers.
Delivery
We aim to deliver most orders within 30 days
Most orders will be delivered within 7-10 days. Due to supply chain constraints and stock availability, this may be longer on some items. Please call for latest lead times. Delivery charges are calculated at checkout based on order value and postcode.
See the Jacksons Difference
Our sawn timber sleepers are manufactured from excellent quality Jakcure® treated softwood. Sleeper dimensions are 2.4m long x 200mm x 100mm.
What are wooden sleepers?
Wooden garden sleepers are large pieces of timber that can be used for a variety of gardening and landscaping projects. Raised beds, garden borders and lawn edging are a few simple but effective uses for sleepers in the garden. They can also be used for more advanced projects including retaining walls, landscape steps and other hard landscaping works.
How long do garden sleepers last?
How long wooden sleepers last depends largely on what type of wood is used, how the timber has been treated as well as the environmental conditions they are exposed to. All of our wooded sleepers are manufactured from Jakcure® treated softwood and guaranteed for 25 years, promising superior quality that lasts.
How do you fasten timber sleepers together?
Sleepers can be fastened together using timber screw fixings. Codes: 171710, 171811, 171720.
Further information
Where possible, avoid cutting, drilling or notching any timber that will be in-ground, as per our 25 year Jakcure® terms and conditions. If occasional sections do have to be cut then Cut Treatment should be applied liberally.
As an alternative to sleepers for creating a timber retaining wall, we manufacture and supply our own unique grooved, brick effect landscape timber system.
Sometimes there is a variation in colour/finish and even minimal dimension tolerances in different batches of our garden sleepers. If you require that the garden sleepers match a previous order, please make this clear on the additional instructions section of the checkout or call our friendly sales team.
As an alternative to sleepers, we also supply a brick effect timber retaining wall system. Jakwall also is available in an ungrooved version, a great contemporary alternative to railway sleepers. click below to find out more: Delivering an exceptional fence installation service
Approved Installers Network
Our network of Approved Installers are high skilled, carefully selected, reputable fence installers who we trust to install our high quality timber products to the highest installation standards. If you are interested in installation by one of our Approved Installers please click "Add installation to basket" below. We will be in touch shortly after processing your order to discuss installation.
Products in Wooden Garden Sleepers
Buying multiple products?
Just update the quantities of each item you wish to buy and click 'Add all to basket' Buying multiple products?
Just update the quantities of each item you wish to buy and click 'Add all to basket'
Related Products
Find related products for your order. If you cannot find the item you are looking for, please do not hesitate to call our friendly sales team.
Shopping with us
We offer the longest guarantee in the industry for manufactured timber products.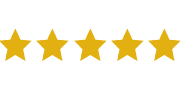 Established for over 75 years, our staff are ready to help with a wealth of knowledge and expertise
Find out more

Find out more about our market leading 25 year guarantees for service and timber treatment
Read more

Use our online tools to plan and price your Fencing, Gate or Decking project.
Get Started
Featherboard Fence Calculator
Enter the run length and height, to calculate the items required:
Calculate
You will need bays consisting of posts, pales, rails and Gravelboard(s).