Fence Posts
Fence posts are an integral part of fencing; they keep your fence panels standing upright, so they need to be strong to hold the weight of the panels and withstand any harsh winds that may occur.
We manufacture a number of different fence post options in different materials. Choose from square or slotted posts - our flagship Jakposts® - made from treated timber, or our T shaped galvanised metal Mi-T® posts. Our slotted Jakposts® work with the majority of our fence panels and allow the panel to simply slot into the post and be secured into place. Mi-T® posts are available for 2.7m high panels and have the benefit of being almost invisible from the front.
We also offer heavy duty timber post options for when additional strength is needed.
All our fence posts are covered by our industry leading 25 year guarantee against rot, insect attack, rust, and corrosion, so you can have peace of mind these posts are designed to stand the test of time.
For easy comparison between all of our fence posts, use our fence post comparison tool.
If you are looking for fence posts that are compatible with our traditional (kit-form) fence systems (i.e. Traditional Featherboard and Palisade), please view the traditional fencing page.
Please note, we do not sell concrete posts.
Top Selling Products in Fence Posts
Buying multiple products?
Just update the quantities of each item you wish to buy and click 'Add all to basket' Buying multiple products?
Just update the quantities of each item you wish to buy and click 'Add all to basket'
What is the best timber for fence posts?
The best timber for fence posts is a high-quality, pressure treated softwood, from a carefully selected, quality-checked softwood species. Softwoods are highly durable and strong and are often used within the building industry. It is essential to make sure fence posts have been through a thorough treatment process and have a long guarantee provided by the manufacturer.
What is the strongest fence post?
Metal fence posts are often the strongest fence posts. The strength of a fence post will always be determined by how they are made. Good quality materials and proper treatment will make timber posts just as strong. Usually, a fence fails due to rot or rusting, so look for a product that is guaranteed for a substantial period, like 25 years.
What thickness should fence posts be?
The thickness of a fence post will be determined by the height and style of the fence, and the material it is made from, along with the design of the post. Shorter fences won't need as much support therefore fence posts can be thinner. We recommend that standard timber garden fence posts should be 100x100mm wide and a slotted design that allows for the panels to be screwed to the post will support the structure of the fence more effectively than square posts. For higher fences, areas prone to strong wind, and steeply stepped hills, then 120 x 124mm slotted posts may be required. Steel posts should have a steel thickness of 6mm.
How long do wooden fence post last?
Wooden fence posts can last 25 years plus, depending on the species and how they are treated. Always look out for a long lifetime guarantee as this will give you an indication of how good the quality of the fence post is and how long they will last.
Should you cement wooden fence posts?
Yes, we recommend concrete or a post fixing mix which is a ready blended cement with additives formulated for setting wooden, concrete, and metal posts into the ground
Will timber post rots in concrete?
Not if they are treated correctly and the manufacturer's installation instructions are followed to protect them against life in the ground. Timber posts should be set in concrete to ensure they have a solid foundation to support the weight of the fence.
Shopping with us
We offer the longest guarantee available on timber production for residential use.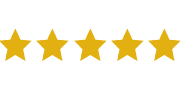 Established for over 75 years, our staff are ready to help with a wealth of knowledge and expertise
Find out more

Find out more about our market leading 25 year guarantees for service and timber treatment
Read more

Use our online tools to plan and price your Fencing, Gate or Decking project.
Get Started