18/07/2019 10:37 AM
Top Privacy Fence Panels: 5 Styles To Choose From
Traditionally, tall solid fence panels have been the go-to option for the individual who wanted to achieve 'privacy' in their garden. Commonly, a solid fence panel is manufactured without gaps between the slats or pales, to create a strong timber screen; which is why they are known as privacy panels.
A good solid privacy fence panel should be made with a combination of good quality timber and strong construction to ensure they support the weight of the extra pales and provide the desired level of concealment.
The following 5 styles prove that you can have beautifully handcrafted privacy fence panels without compromising on the privacy aspect.
1. Flat Top Featherboard
Flat Top Featherboard, also known as Closeboard or Feather Edge fencing is considered by many as a timeless, robust, privacy fence panel used in gardens throughout the UK. Flat Top is the most traditional and common style of Featherboard fence. Featherboard has a timeless appearance and presents a solid protective perimeter or barrier, when installed at a range of taller heights such as 1.65m or 1.83m complete with a 140mm gravel board which ensures complete privacy and protection from intruders.
Image shown with additional capping rail.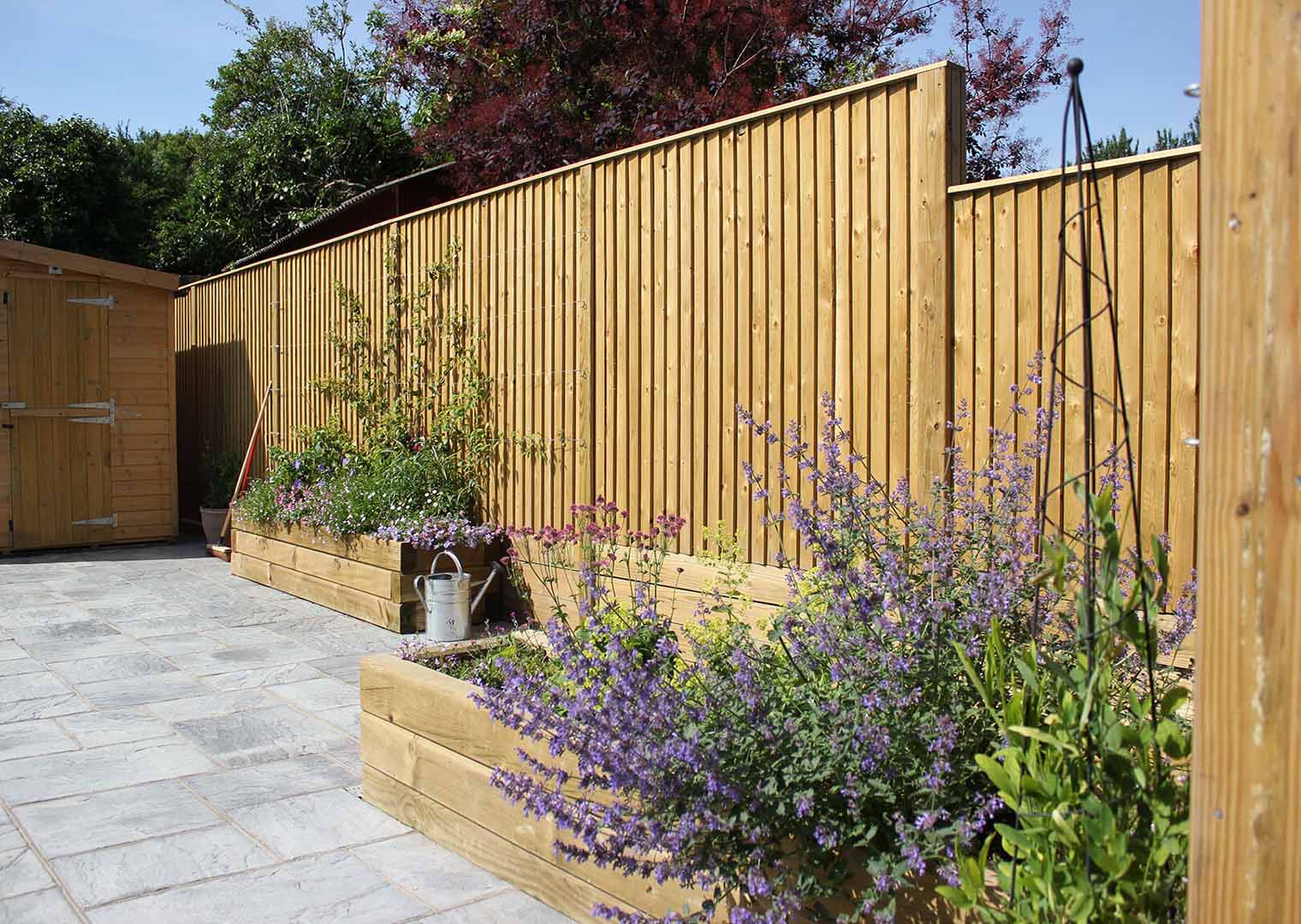 2. Flat Top Tongue & Groove
These luxury flat top fence panels are supplied in a Jakcure® softwood timber treated frame. Our Flat Top Tongue & Grove effect panels are a mainstay of our premium panel range and available with a level or Convex top. They feature a mortice and tenon jointed frame for extra strength while the infill is constructed using Tongue and Groove effect style boards, ideal for families or keen gardeners looking for privacy fence panels. The addition of a Trellis Topper can be a great way to add height while also giving another feature to the fence.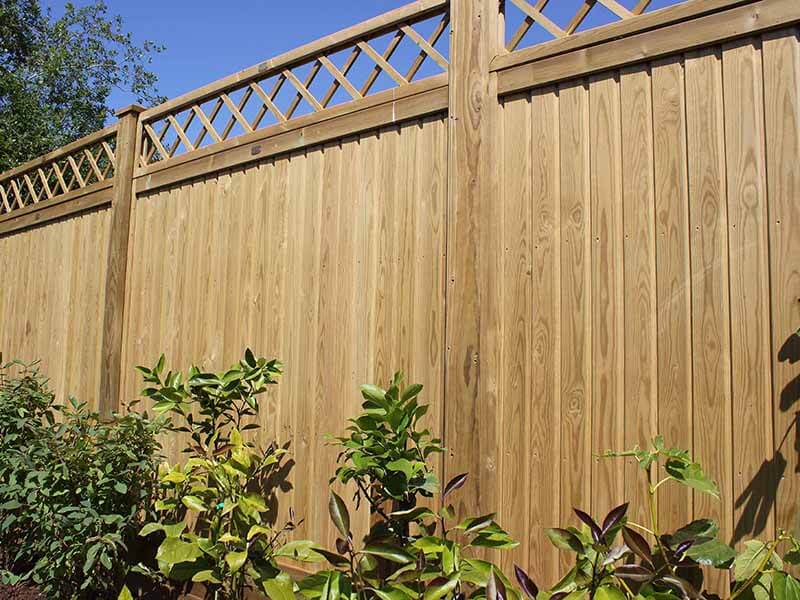 3. Horizontal Hit and Miss
Our Horizontal Hit and Miss fence panels offer a distinctive, stylish design alongside greatly improved wind resistance as well as privacy. Hit and Miss fencing panels are so called because the pales or boards are alternately fixed on the front and the back of the panel with an over-lap to create a highly contemporary stylish hit and miss pattern.
They are part of our premium 'good both sides' range, as both sides are the same, so you and your neighbour have the best looking side of the fence. They are built using planed boards so the finish is smooth and gives a high quality feel. While they are not a completely solid fence they only allow small fractions of light through to help brighten your garden, which is why they have made it into our Top 5 Privacy Fence Panels recommendations.
Fencing shown with additional capping rail.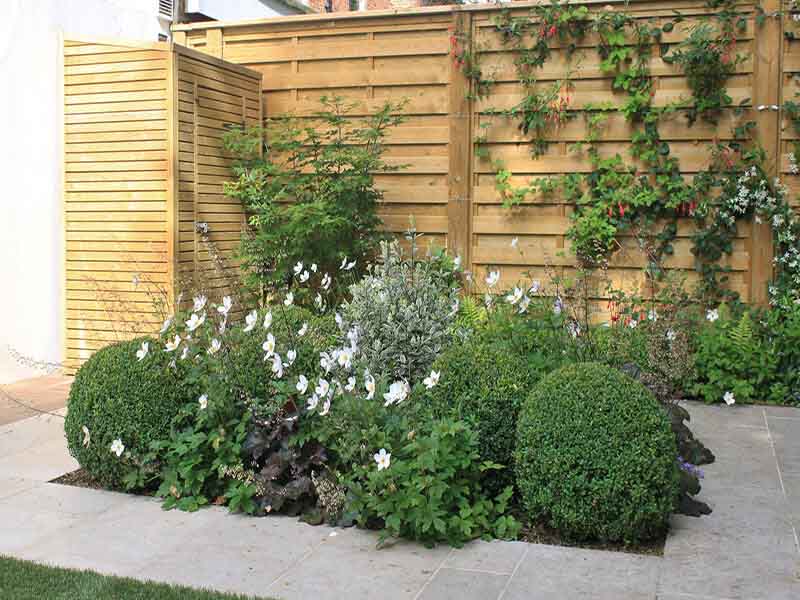 4. Chilham
It has long been a challenge to design a garden fence panel that can look equally good on both sides while maintaining privacy. Typically you have to have a rail or two to strengthen the fence panel across the width and to attach the pales to. Hit and Miss fence panels are also a strong contender in the good both sides stakes, but this style is a solid, sturdy offering which provides maximum privacy. This unique design was developed so we can offer you a premium fencing panel that has no rails on either side to spoil either yours or your neighbour's view while still presenting a modern and contemporary design.
The Chilham double sided fence panel has a unique 'panelled' appearance due to its construction, it is attractive and sturdy, and looks as at home in a traditional English cottage garden, as it does in a sleek, modern urban garden.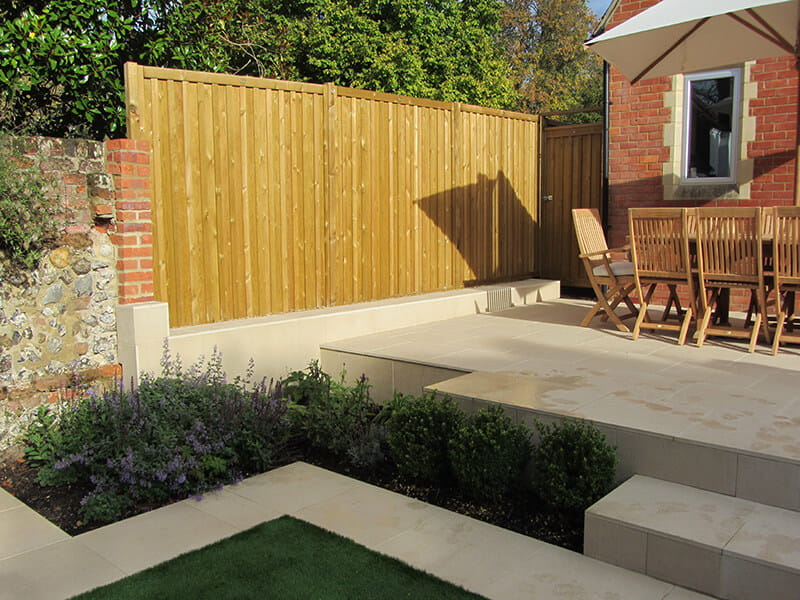 5. Canterbury Combi
The Canterbury Combi fence panel is a hybrid of two popular products: Horizontal Tongue and Groove effect and our slatted Venetian panels. The lower three quarters of the Canterbury Combi panel are constructed using premium Tongue and Groove boards with an integral Venetian top making up the final quarter.
These fencing panels have the sleek modern feel of slatted Venetian, but they have the added benefit of extra privacy and protection from the wind that some customers may prefer, with the solid Tongue and Groove effect lower part of the panel.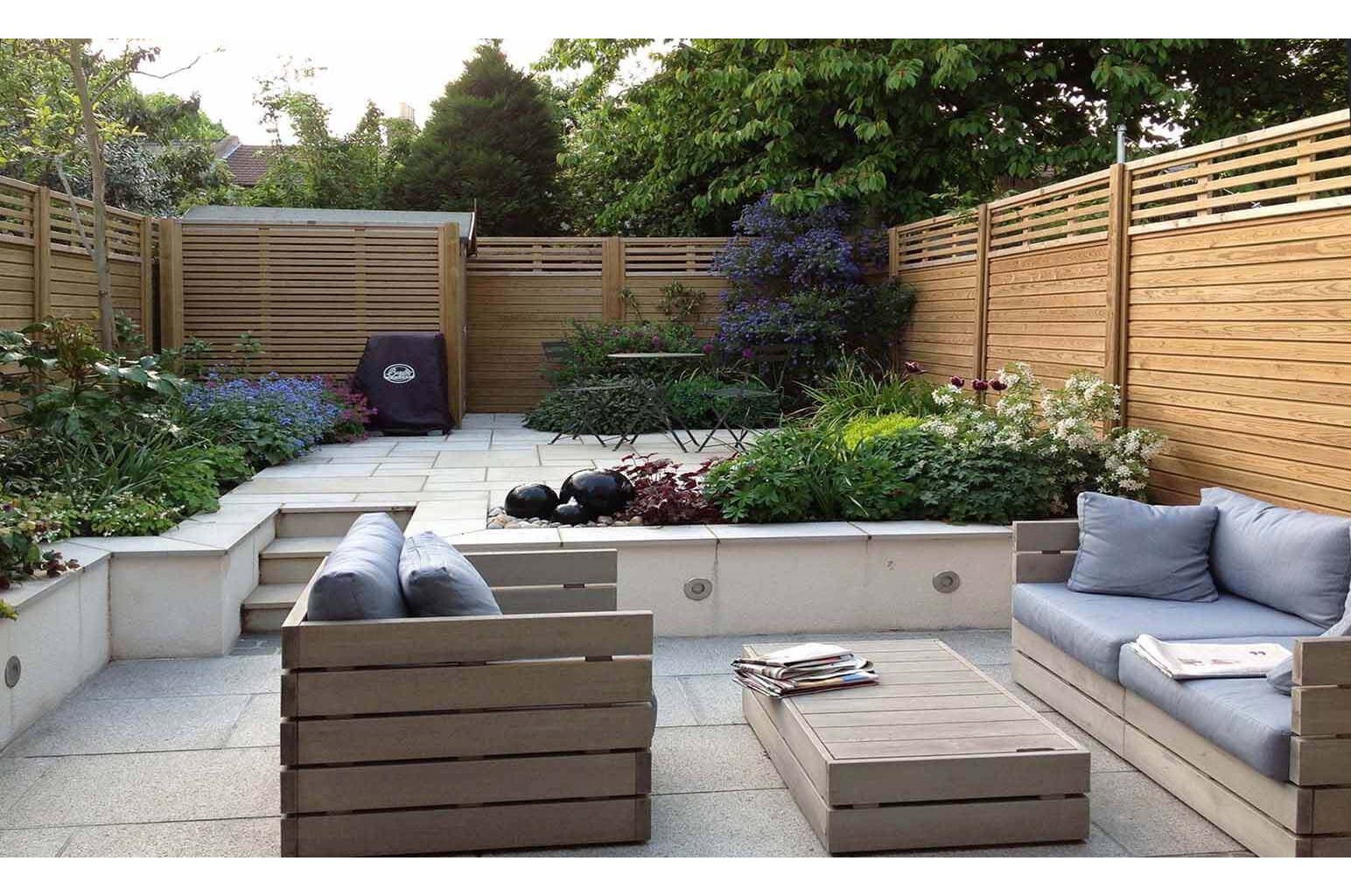 Additional resources
Do I Need Planning Permission For Fencing
Traditional vs Contemporary Fencing
Download our Good Fencing Guide Brochure