14/05/2021 12:00 AM
Which fence panels do they work with?
Mi-T Metal Fence Panel Posts are design for use with our fully framed fence panels. The list of compatible fence panels are below.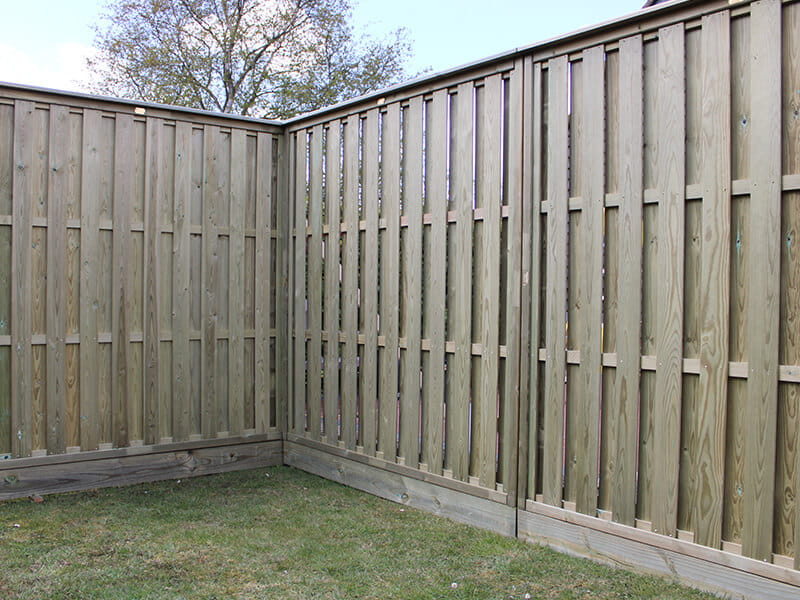 Do they work with all fence heights/panel sizes?
As we currently only manufacture Mi-T posts in 2.7m lengths they can only be used with our most common fence panel height of 1.83m (plus gravel board). The posts have pre-drilled holes in the correct positions to secure the panel and gravel board giving an overall fence height of around 1.97m (this also allows for a slight step). They can also be used with 1.65m panels when being stepped.
What colours are available?
Available with a galvanised finish (silver) or also available galvanised with a powder coating finish in Anthracite Grey (over galvanising).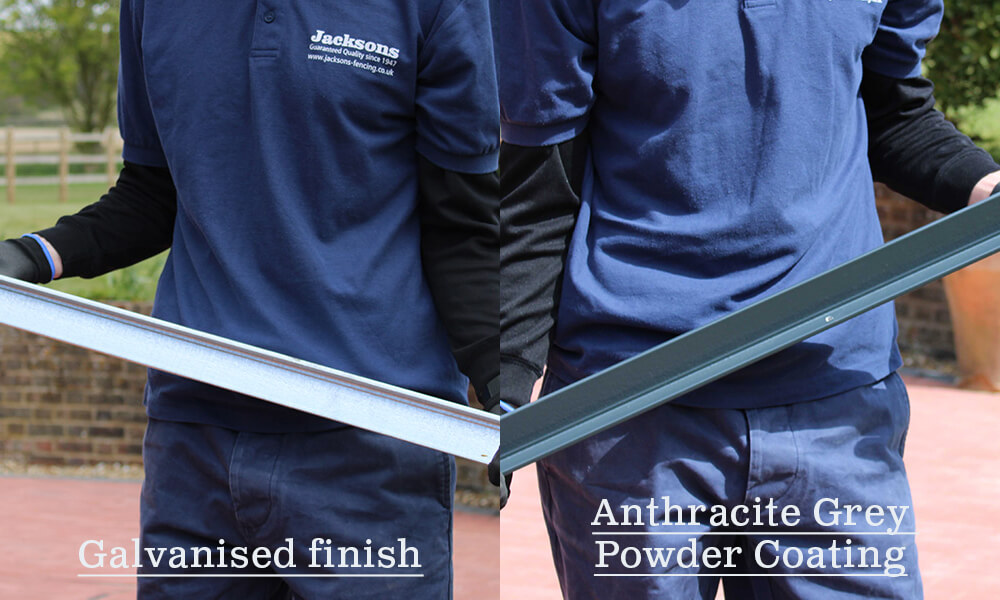 Is there an option of an end, inter and corner post?
The T shape design allows the same post to be used as inter, end and corner. When used as an end post, 2m 53mmx24mm Infill pieces (756350) should be used to fill in the side of the post not used to support the panel to ensure the end of the fence run looks good. Pilot drill the holes in the Infill before screwing to avoid splitting.
When installing a corner post, the screws are fixed into the end of the panel frame, rather than the side.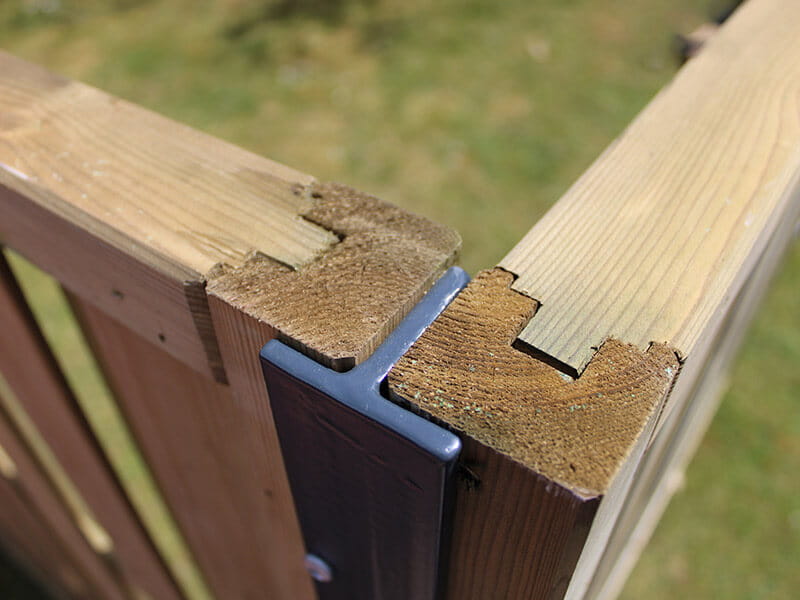 Is there a particular screw I should use to attach the posts to the panels?
Each Mi-T post comes complete with 12 premium posi-drive pan head Ruspert® coated screws.
Can I use capping rail?
Yes, our standard capping can be used as an optional accessory with this type of fence post (stock code: 667700 – 1880 x 120 x 20mm). The capping should be secured onto the fence by screwing through the capping into the frame of the panel.
The stock code above works perfectly with an end of a run or a corner but will have to be cut to size on site for intermediate posts.
Can I use post caps?
Capping rail is the preferred choice of accessory for Mi-T posts.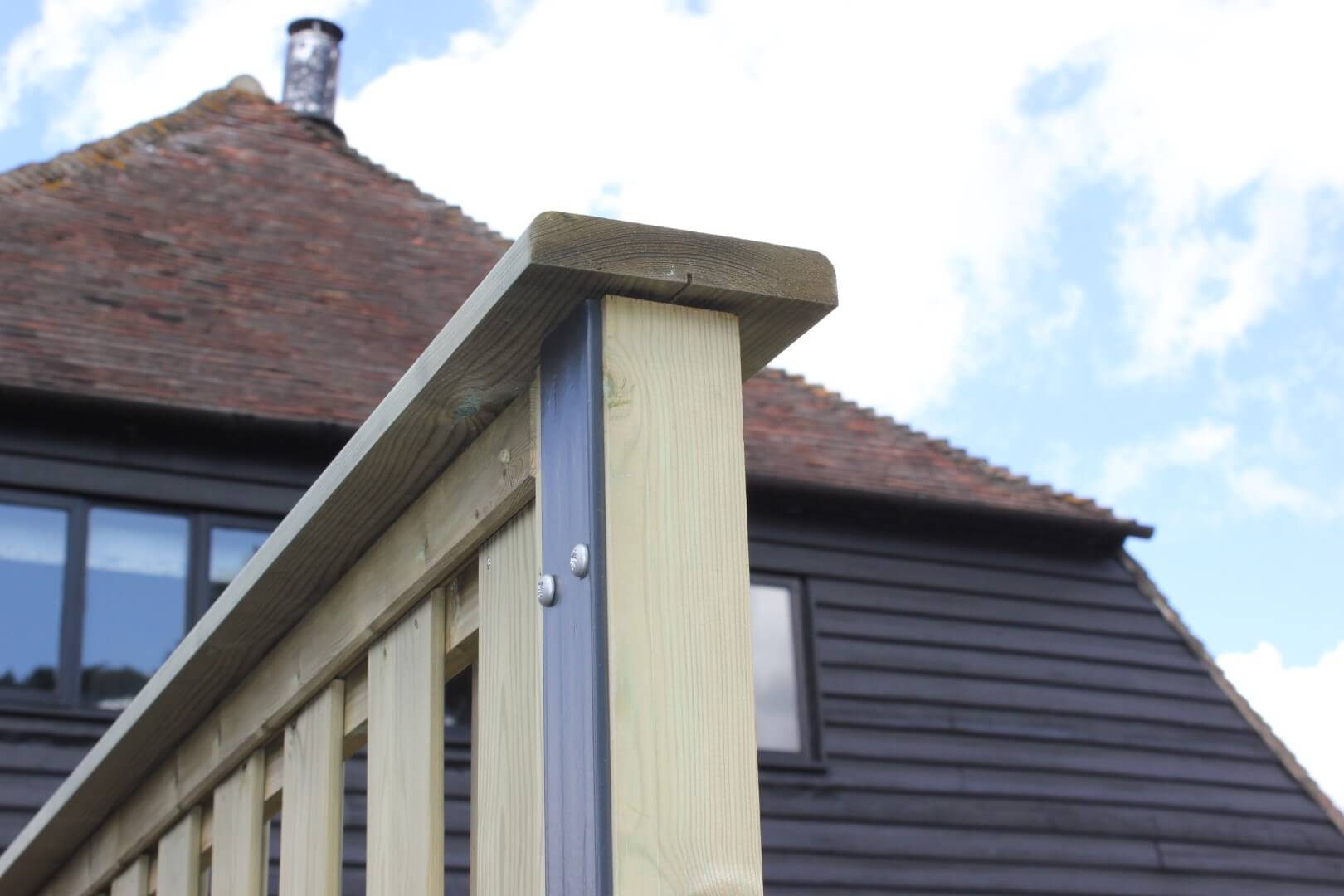 How long are the posts guaranteed for?
Similar to their timber counterparts we offer a 25 year service life guarantee on our Mi-T posts. We have been manufacturing metal fencing for over 30 years and this experience has allowed us to confidently offer this guarantee.
Do the posts need any maintenance?
Mi-T posts are made from high quality steel that has been hot dip galvanised for longer life, therefore no maintenance is required.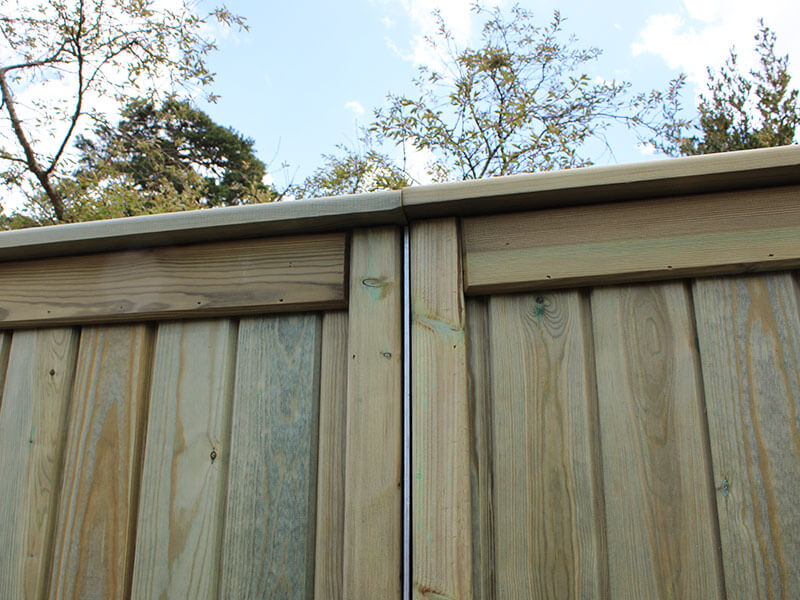 How much concrete or how many bags of Post Fixing Mix do I use with metal posts?
You should use the same as if you were installing a timber post, we recommend 2 -3 bags of post fixing mix depending on ground conditions.
How do I hang a gate at the end of a fence run?
Using a suitable length slotted inter post centre (2.1m 45mm x 54mm, code 667400C) may allow enough timber to mount garden gate hinge pins, as long as the exposed part of the 'T' section does not interfere.
Can I attach a post to a wall?
Attaching a suitable length slotted inter post centre (2.1m 45mm x 54mm, code 667400C) to the wall can give a surface to fix a Mi-T post to.
Can Mi-T Posts be used for other products and will there be other heights in the future?
In theory, Mi-T posts may have other uses with our various product ranges but at this moment in time we recommend that they are only installed for their intended use with our framed fence panels.