20/09/2017 02:00 PM
Fencing is often considered to be a functional way of marking out boundaries but it doesn't have to stop there. Fence panels can be used to create different zones, to screen off unsightly areas and even to provide a garden's focal point with a bit of imagination.
Although fencing serves a functional purpose, marking out boundaries and ensuring a degree of privacy for the green-fingered gardener or al fresco enthusiast, it does not mean you cannot be creative. From creating distinctly-themed zones to screening off an unsightly water butt or fuse box, with just a little creativity fencing can become the focal point of your landscaping project.

Displaying everything from the best climbing plants and shrubbery to artwork, signs and even bird boxes, fencing can frame a garden providing perspective and conceptual interest. Below we explore some of our favourite ideas:
Garden Screens (fence screens)
A popular trend is to use panels to zone your garden or to screen off different parts - these are known as garden screens. For this application, privacy and security aren't going to be the priority, so you don't have to use heavy duty options (unless you want to). Often people want a lighter look and use trellis (square or lattice) or Venetian style fencing.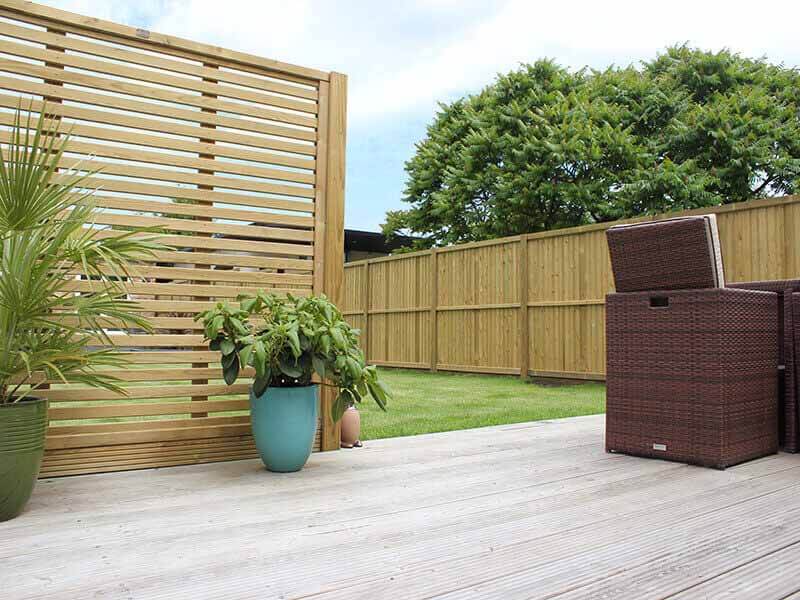 Trellis works well in traditional garden schemes, (Tartan Trellis) and slatted screening provides minimalist style. These are all designed with slats so create a separated area without blocking or preventing sunlight into the garden. These lighter-weight fencing options are wonderful for growing plants against or creating a living wall.
Garden screen covering shed
Many urban gardens are compact and rectangular with a shed, compost heap or storage at the bottom. This does provide a focal point, but it may not be the one you desire!
Masking the shed with a couple fencing panels allows you to create the vista you want. Often an optical illusion occurs, which makes the garden seem bigger without the visible shed.
Designer slatted fence panels hide oil tank
An oil tank is disguised with our handcrafted Venetian Panels in this makeover from Blue Daisy Garden Design.

The same principle holds if you have an ugly eyesore such as a large building visible from the house or the rest of the garden, it's tempting to build a large structure right in front of it to block it out. However, it may be better to use perspective to your advantage, and go for the camouflage approach.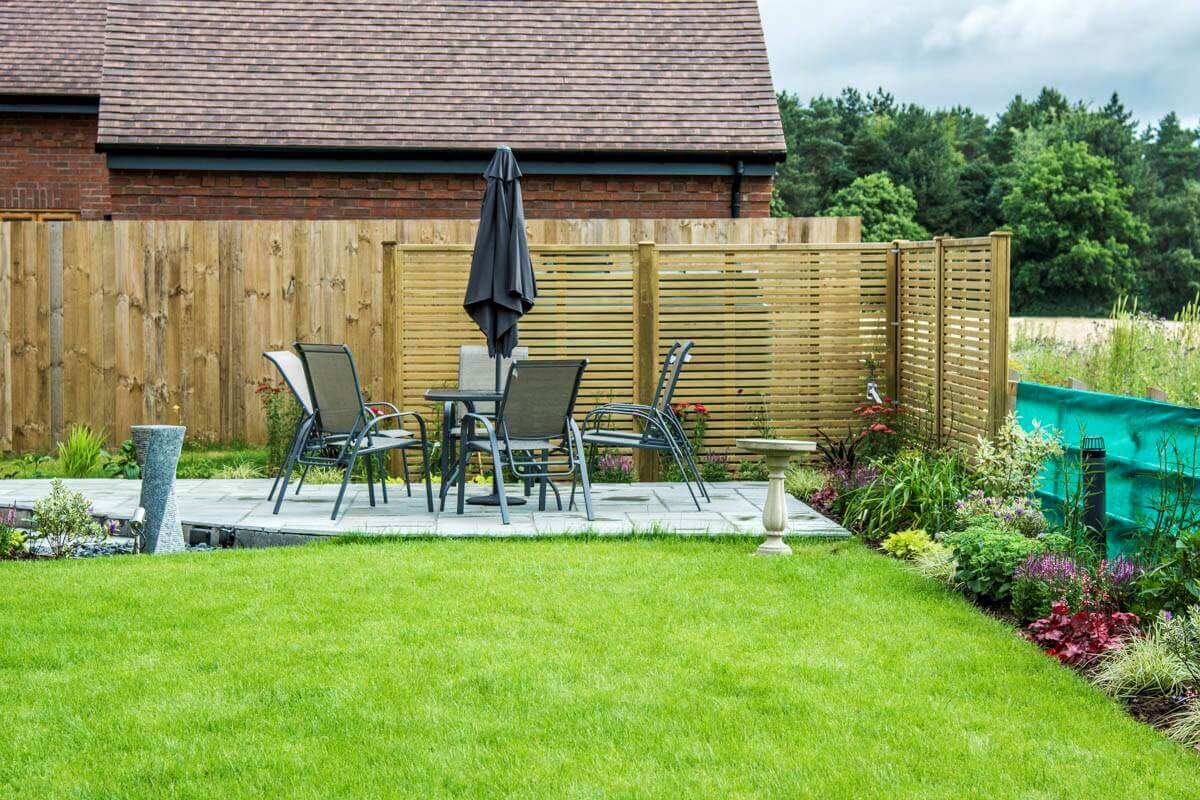 Hanging baskets can decorate fencing
Use your fences to showcase your planting, here's a great example which could be easily replicated with Venetian fencing and wine crates from your local wine merchant. (Image: Andreasnotebook.com)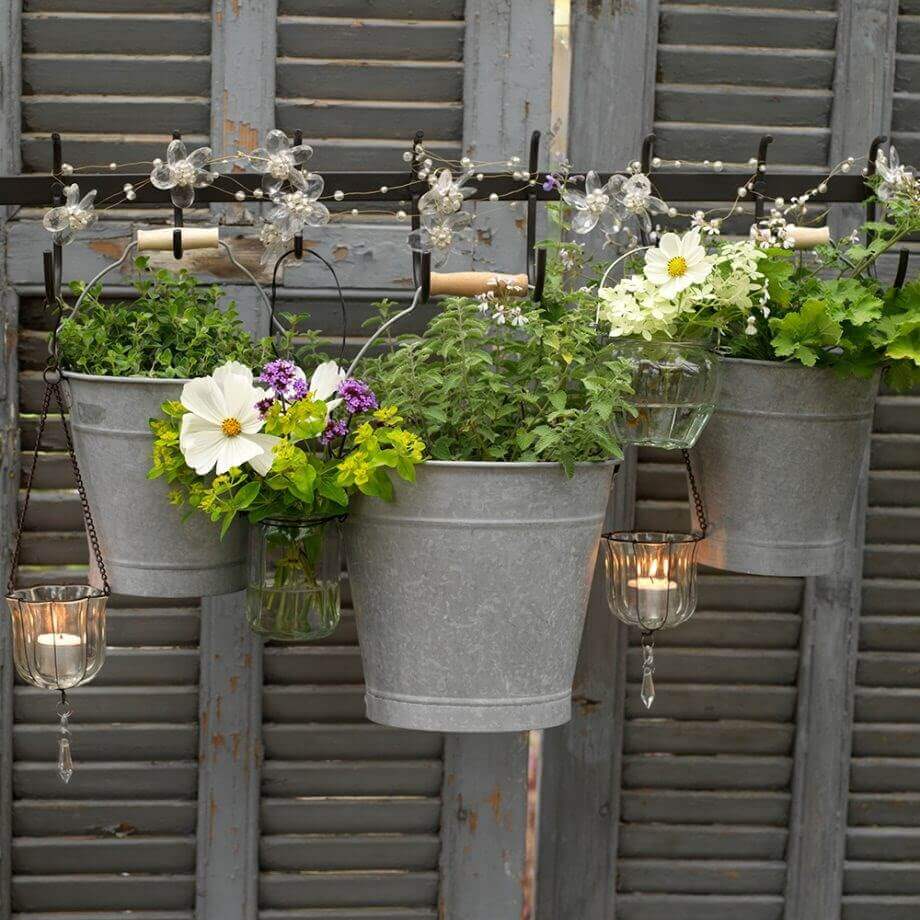 Here's an another charming idea for decorating your fence, which would be perfect for a summer dinner party or barbeque.

You can also use your fence as a gallery or showcase for collections, like this engaging group of birdboxes.(Source: homedit)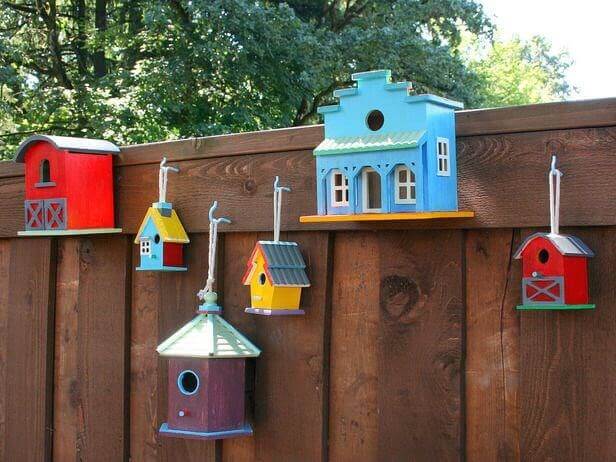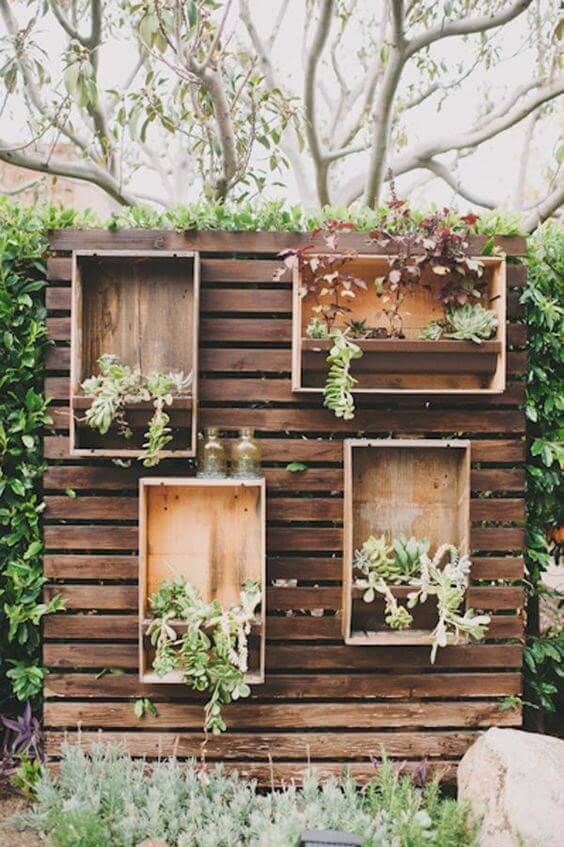 As you can see the possibilities for creativity in your garden using fencing are endless!

If you're looking for inspiration, why not visit one of our locations, drop by our Pinterest page, check out how creative our customers are with their own projects, or call on: 0800 408 2234.
Additional resources
Designer Venetian Panels Covering Oil Tank
Are You Looking For Garden Screens?