22/02/2023 12:00 AM
Trellis, known for its decorative characteristics, is great for screening. Suitable for adding a layer of privacy and creating separate areas in your garden, we have a range of premium quality trellis panels to suit every screening requirement.
How to use trellis as screening
To make a trellis screen, you only need to use one trellis panel, or you can opt to use multiple trellis panels in a row or corner shape to create a garden zone or frame a seating area.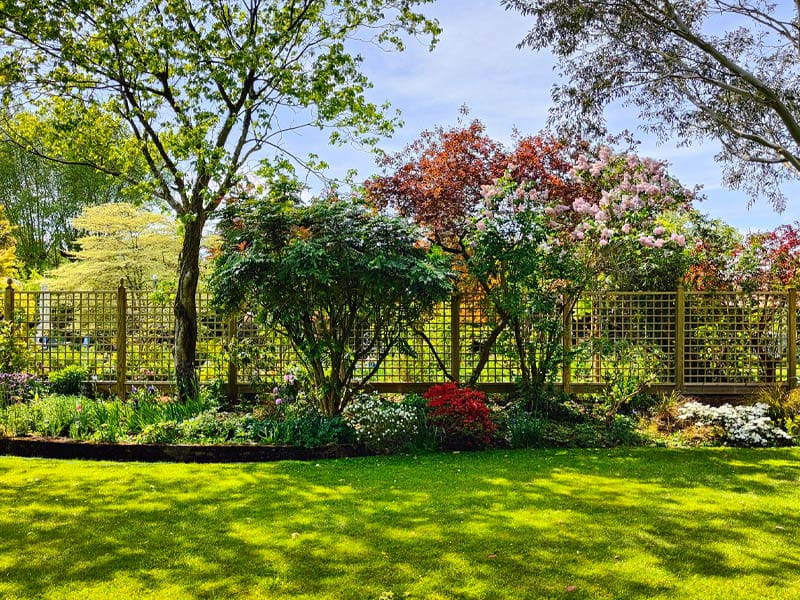 Screening seating areas with trellis
Elevate your seating area by adding a trellis screen. Adding trellis to frame a seating area can make the space stand out. It will also help to create the feel of an outside room with a layer of privacy. Enclosing a space and sectioning it off from other areas of the garden will help to make the space more private.
Trellis green screens
Trellis is great for supporting the growth of climbing plants. Pairing both together gives you the ability to create a green screen. This adds to the decorative appeal of a trellis panel, as in the summer months while the flowers are blooming, the panel can become filled with colour and interest. Climbing plants also obscure the view through the panel, adding privacy.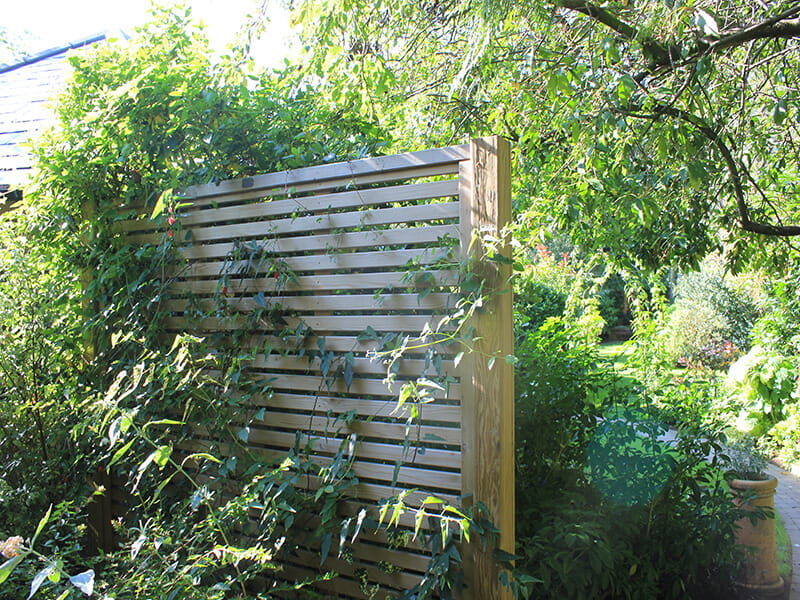 Privacy trellis
With the various styles of trellis available, there are different levels of privacy you can attain from each panel. The smaller the apertures (gaps) in the panel, the more privacy you will get. Trellis is never going to offer 100% privacy as it is not designed for that function. Our Lattice trellis panel offers the most privacy as the timber pales that make up the panel are placed closely together. You can still see through the panel, but the view will be distorted.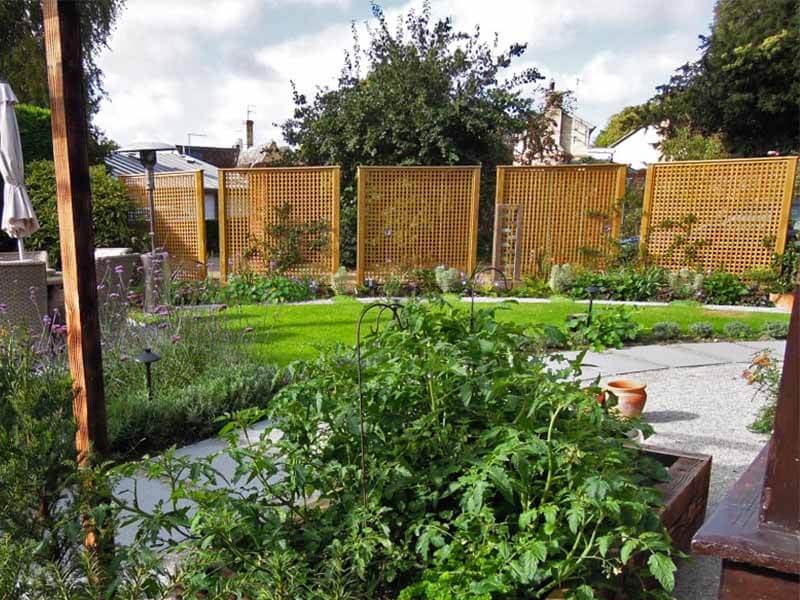 Another way of using trellis to add privacy is by installing it on top of fencing to increase the height of a boundary. As trellis is semi-solid, it will not completely block out the light keeping your garden feeling open but also adding privacy.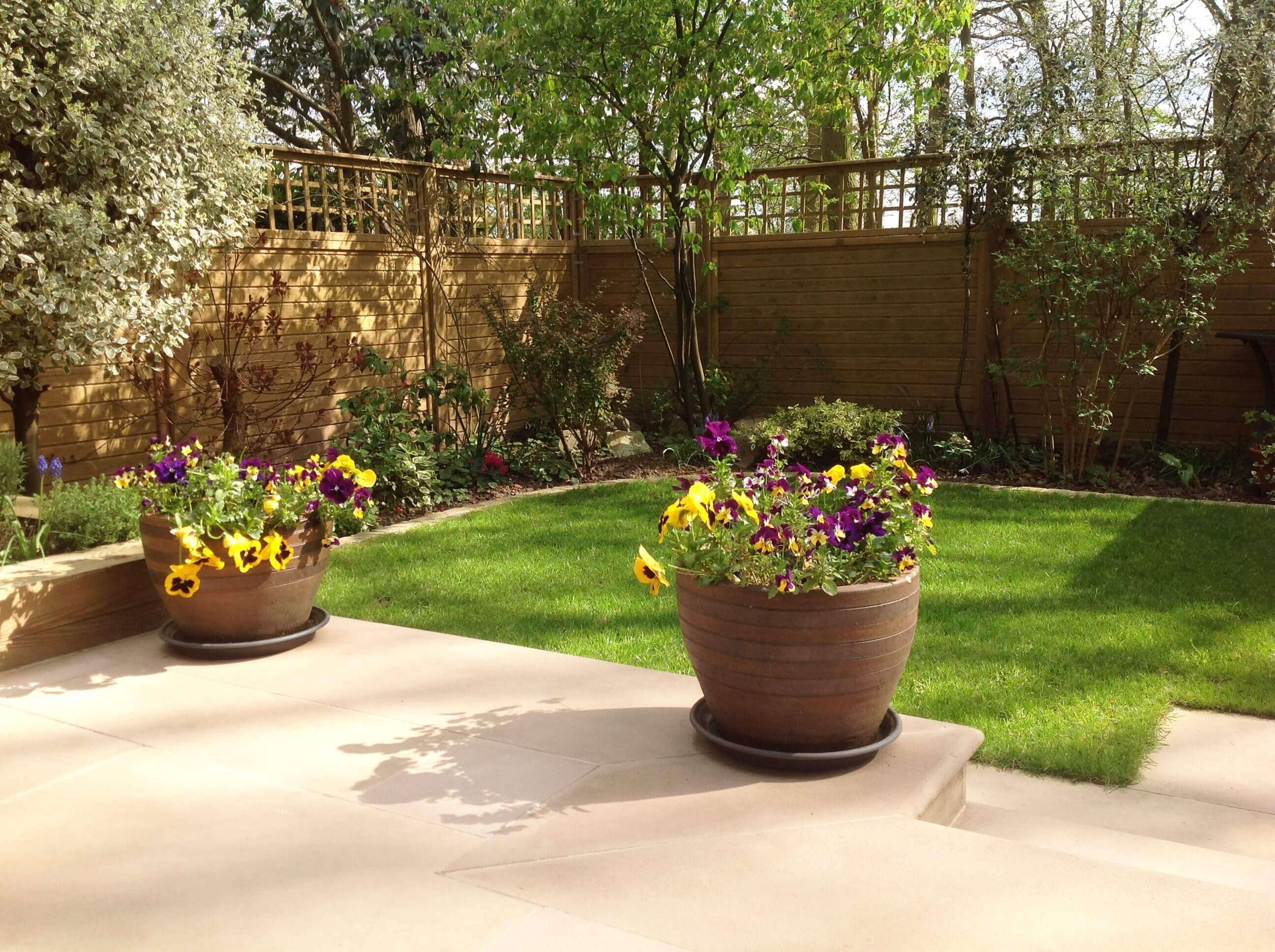 Trellis needs to be installed just like a fence panel. All our trellis panels are designed for use with our slotted Jakposts® and easily slot into the post. The trellis panel should be secured in position using stainless steel screws to prevent rattling or being lifted.

To find out how to install garden fencing watch our installation tutorial
Caring for your trellis panel
At the end of the warmer months, around October time, plants should be cut back to help with the new growth come springtime. This is an important gardening task not only for the plants but for the trellis. If you leave plant matter on timber over the wetter colder months, it can create 'in-ground' conditions. The trellis panel itself isn't treated for in-ground contact hence why we encourage the use of gravel boards, which are specially prepared and treated for contact with the ground to withstand rot. Therefore, the trellis panel may succumb to rot and insect attack and fail sooner. You won't be covered by our guarantee if this is the case. To qualify for our 25-year guarantee gravel boards must be used when the panel is in contact with the ground.
Investing in quality trellis
The cost of trellis varies, and you can get trellis panels in a range of prices. Cheap trellis won't last a long time and if you are using it to support climbing plants the wear and tear over the seasons will be quite high. This will impact the longevity of the panel and cheap trellis with thin timber battens might even collapse under the weight of the plants during summer.
Trellis panels may take a few years before they become established with the planting around them and become part of the garden. Investing in quality trellis panels with a long lifetime guarantee will give you piece of mind that you won't have to replace the trellis in a few years and ruin the relationship with the surrounding plants.