22/07/2020 12:00 AM
Garden screens can give you the opportunity to create outdoor rooms and secluded spots within your garden, giving you a space to relax.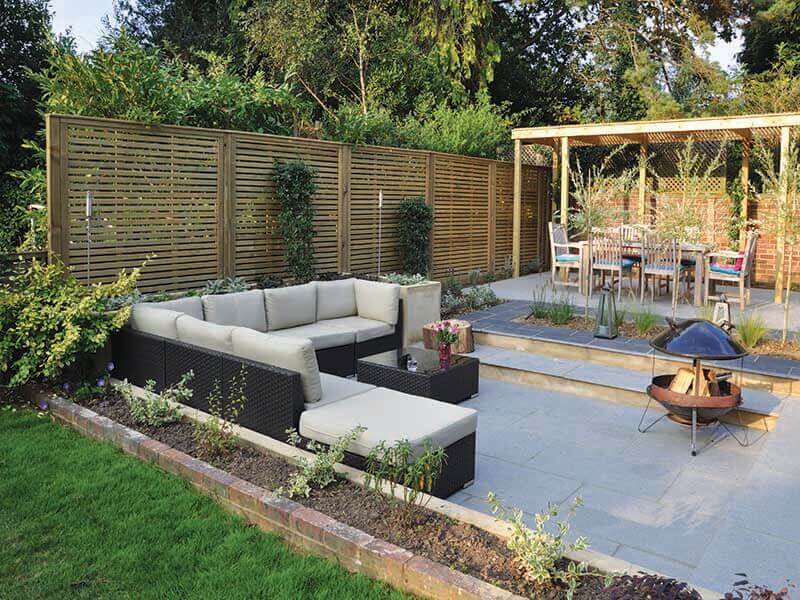 Finding a place to relax is so important in modern life and gardens are often considered as much as they perhaps should be when it comes creating the perfect relaxation spot. You can create the feel of an outside room using any garden screening products. Semi-solid fence panels, trellis or even solid fence panels work well and will give varying levels of privacy.
To create this secluded garden spot, Leyton Fencing & Landscaping installed our Venetian Hit and Miss panels into an L shape around the back of the paving area. The colours of the paving contrast well with the colour of the timber. The patio has short walls around the side and front giving this space a real outdoor room feel whilst but still a part of the garden.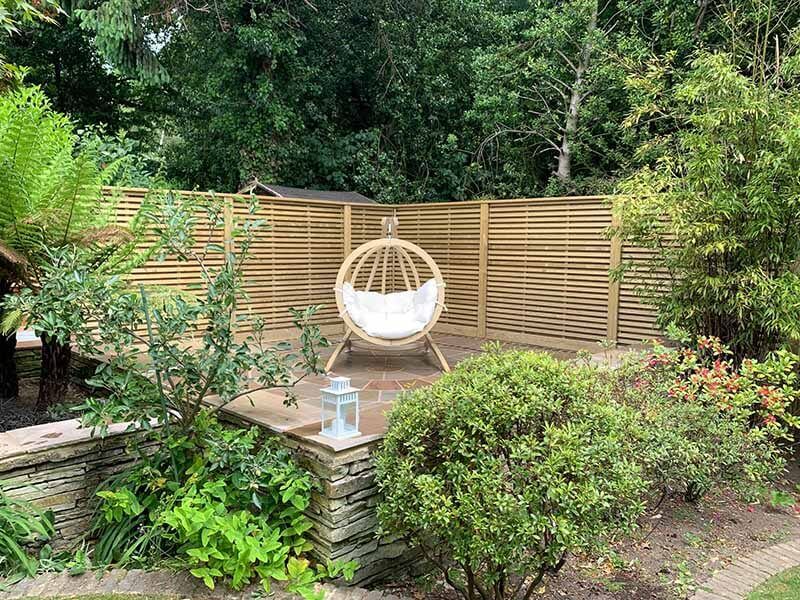 To complete the space, a Venetian Hit and Miss gate was fitted onto the end of the fence panels for easy access into the garden.
Our Venetian Hit and Miss panels are double sided which makes them quite heavy, so the panels are supplied in two shorter panels (607mm and 907mm) that are then combined during installation to create a full height fence.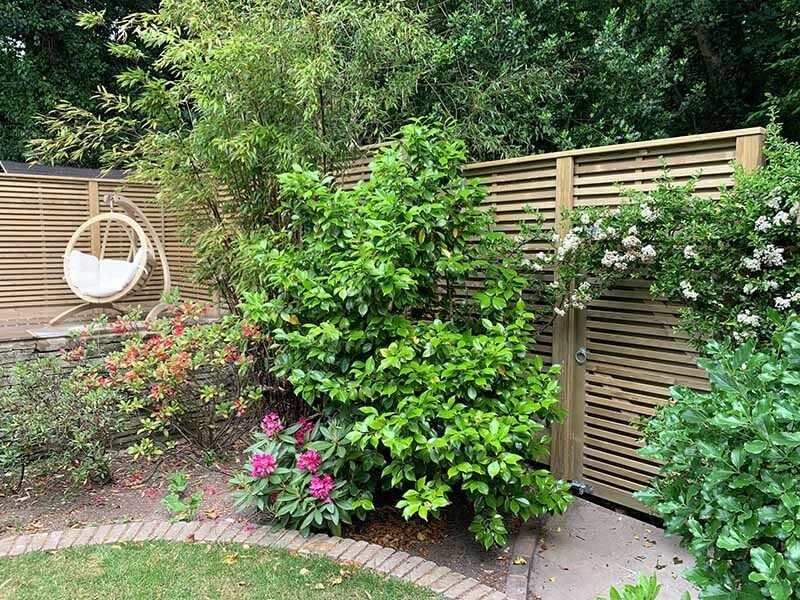 Adding a privacy screen or garden screen as they're also known is a useful tool to divide up different zones in your garden whilst also offering complete separation from neighbours. Privacy isn't always readily available in a garden, so adding a solid or semi solid fence panel paired with planting can give you privacy in different areas.
Garden screens work well in smaller gardens, and creating zones or 'areas' can create the illusion of a larger open space.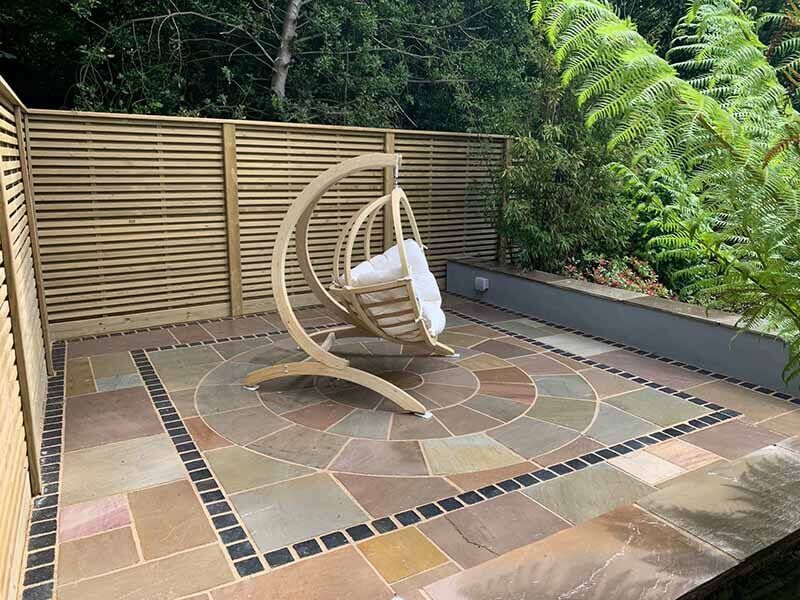 Timber fences are the perfect option for a garden screen as they blend into existing or new planting with their natural appearance. Our fencing is guaranteed for 25 years, so you have the reassurance that your outdoor room will be there to stay.