Buy with confidence
Professional Installation Service

Professional Installation Service

Find out more about Jacksons Fencing Approved Installer Programme.

Read more

Guarantee

Helping you choose the right garden fence

Browse our inspirational fencing guide

Considerations when choosing your fencing, what to take into account during installation, any functionality required and also legal guidelines surrounding fence heights and safety.

Discover more
What makes our fence panels premium?
At every stage we only use the best quality materials and ensure our processes are streamlined to offer our customers the best products. That's why all our products are guaranteed for 25 years - the longest guarantee available on the market.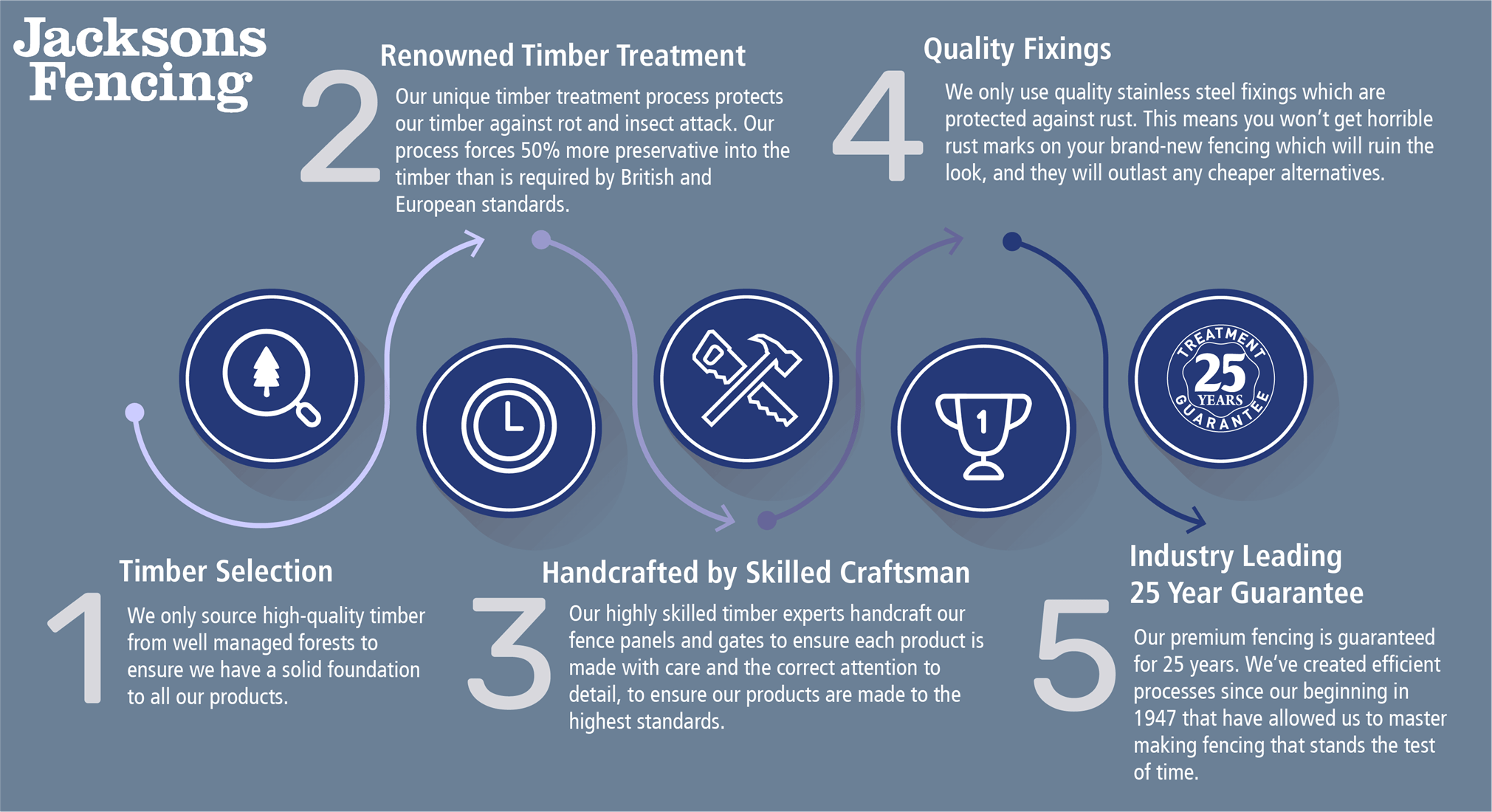 Premium fencing loved by garden designers
Don't just take our word for it, our premium fencing is a popular choice with garden designers across the UK.
Popular premium fence panels
Popular premium fence panels