13/04/2018 12:42 PM
There is a ton to consider when choosing a new fence. From deciding how you want your fencing to look, to considering where it will be installed, the functionality required and asking yourself are there legal guidelines surrounding fence heights and safety? We explore a few areas to make your life easier.
Which style of fence to pick?
Loads of fencing suppliers have designed their panels to be high-quality, contemporary and stylish, but for many homeowners the design and style of your chosen fence is directly linked to the privacy and security requirements of your garden.
Solid fences, with no spacing between either the slats or panels, offer greater security against intruders, maximum privacy from prying eyes and also offer some noise reduction, while slatted fence panels add a unique twist to boundary creation, but naturally offer less acoustic quality. Trellises, as they're more open, allow plenty of light to brighten up your outdoor space, as well as allowing for plants to climb upwards. Depending on what you're looking for we would recommend researching the different fence types.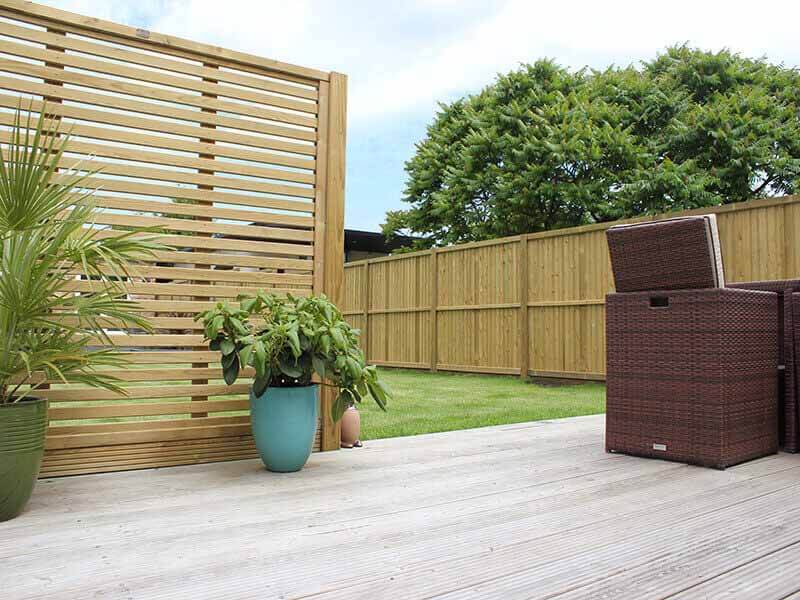 Alternatively, we have produced short films on the two mains types of fencing:
Where will the fencing be installed?
A crucial aspect to selecting the right fence for your site is its location, as the placement of the fence affects both the style and height of the fence panels.
For front gardens, shorter panels look more welcoming than tall, solid panels. If your garden is fairly open, fencing surrounding the entire area might not be necessary, but if your fencing will need to contain pets or keep young children within view, a strong, solid and secure perimeter fence, not slatted, is the safest choice.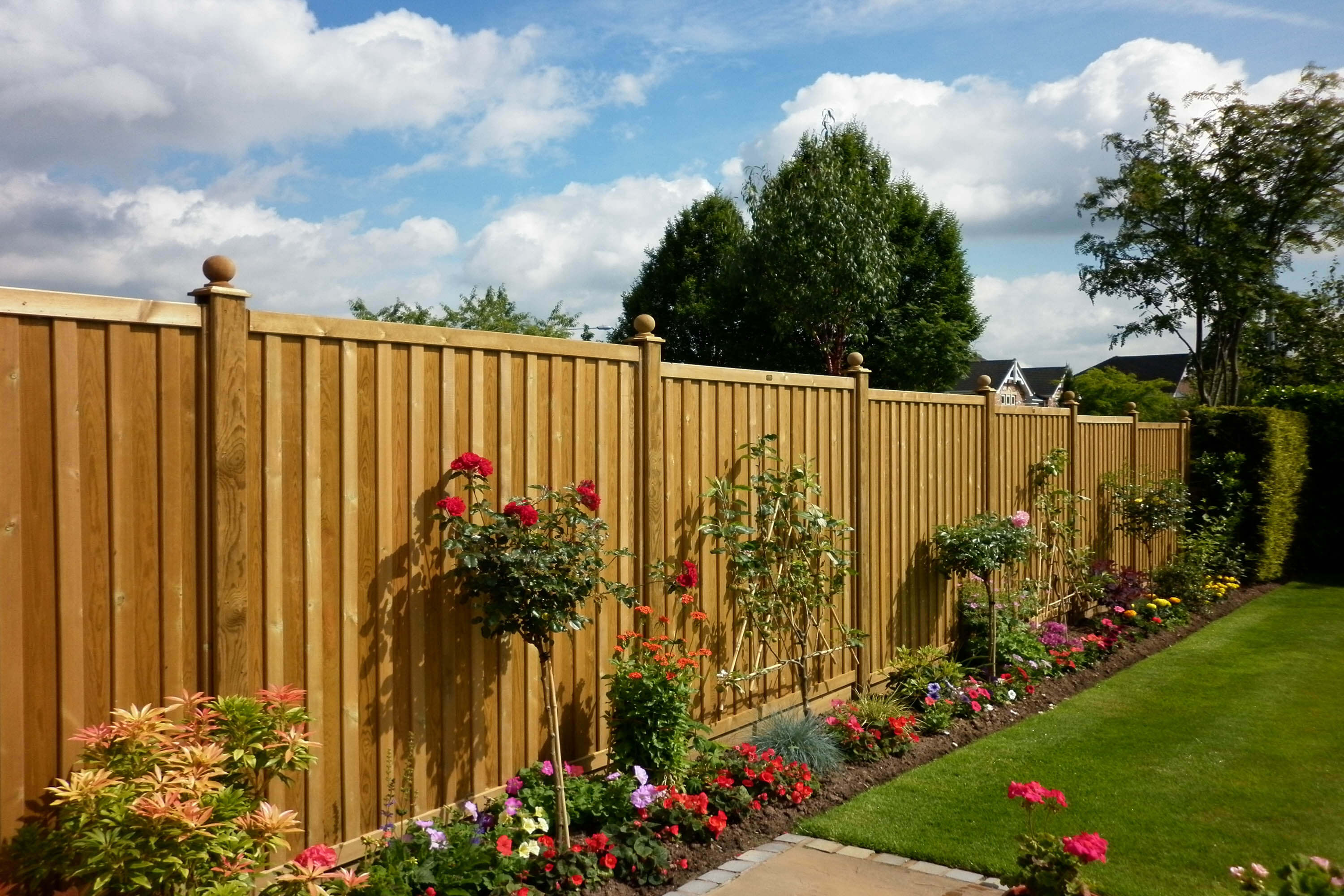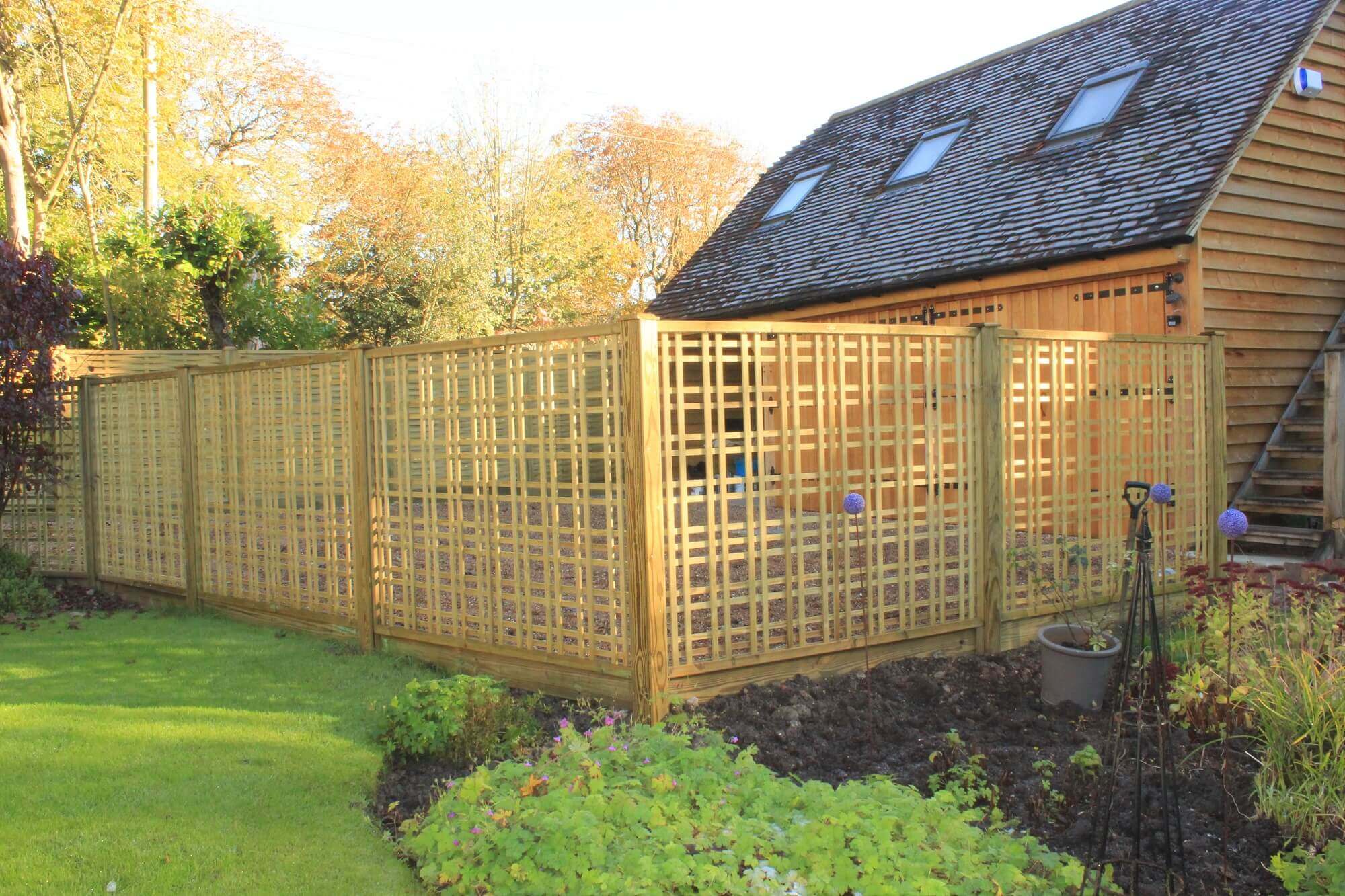 What size fencing should you choose?
Take into account the impact of light and wind on your garden: You might need a slatted fence panel (semi-solid panel) to allow strong gusts, or not want to make a leafy garden even shadier with overly tall fencing.
In the UK, planning laws require consent for fences over 2m high. While Jacksons standard panels are 1.83m high, it's worth checking with your local council for the heights permitted in your area and, if adding protective toppers, check local guidance to be certain your fencing is still legal after installation.
Understanding how big a fence panel actual is in terms of the width and height can get confusing especially when most people in the UK use metric measurements and items like fence panels were originally made in increments of ft. We've got expert advice and handy conversions to help. Explore our advice covering fence panel heights and widths.
Our biggest piece of advice when thinking about the size of fence panel you want installed plan and consider the purpose it needs to serve, will these change in the future?
Pressure treated timber can make a big difference
Aesthetics are important when choosing a fence, but above all you want to be confident that the product you choose to invest in will look good and offer security and reliability for years to come. If your fence, for example, can't withstand strong winds, you'll spend more in the long run on repairs and replacement panels.
All Jacksons' fencing comes with our 25-year guarantee to give you total confidence in your perimeter and access solutions. As well, our unique Jakcure® timber treatment process ensures your wooden fencing won't succumb to rot or insect attack.
To understand more about the timber treatment process Jacksons undertake you and why treated fencing is a better sustainable choice download our timber treatment brochure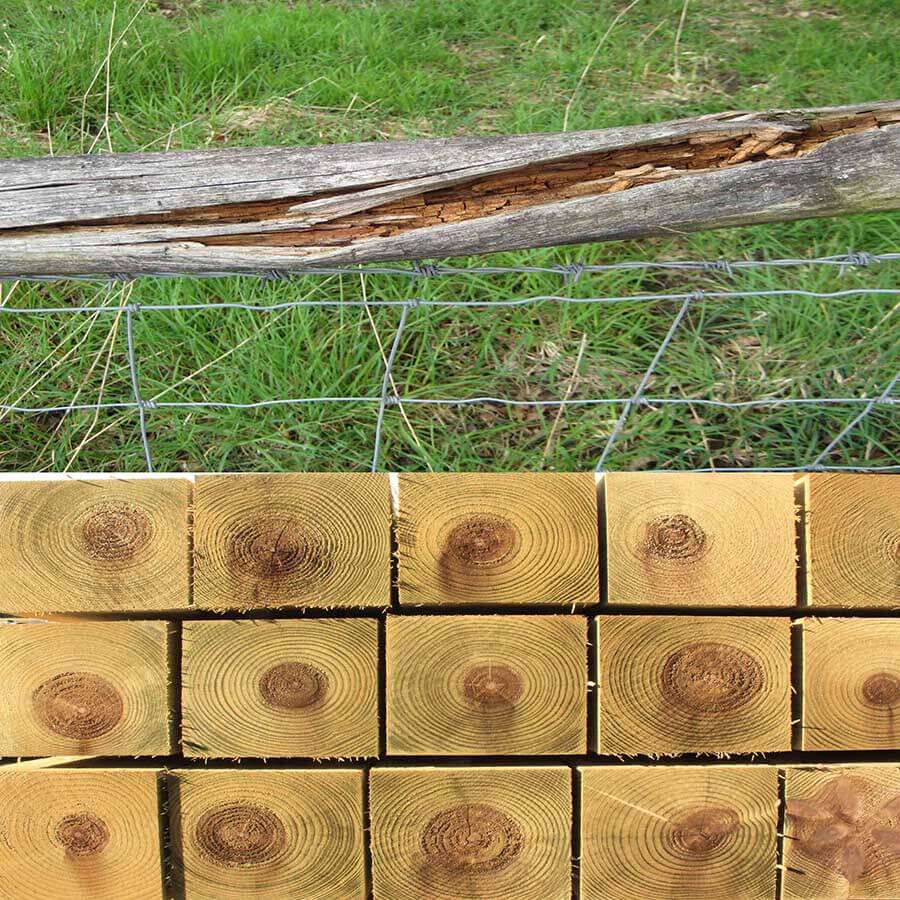 Security and style, guaranteed
All Jacksons customers enjoy a site visit and our expert recommendations when choosing a fence with us, and also benefit from our guidance around selecting an installer to properly fit our premium fencing. To see our complete range of fencing, or to request a quote, click here.
Download our Good Fencing Guide Brochure