At Jacksons we love working alongside garden designers to create amazing show gardens. This year we've worked on some amazing projects and we have so many more to come. Scroll through the page to get some inspiration and ideas that you can take back and use in your garden at home.
In 2019 we took part in the 'Safe and Secure' crime prevention show garden which incorporates proven techniques to deter opportunistic burglars. This year (2022) we are working alongside Secured By Design and Essex Police to bring this show back to the RHS Hyde Hall Flower Show.
Read more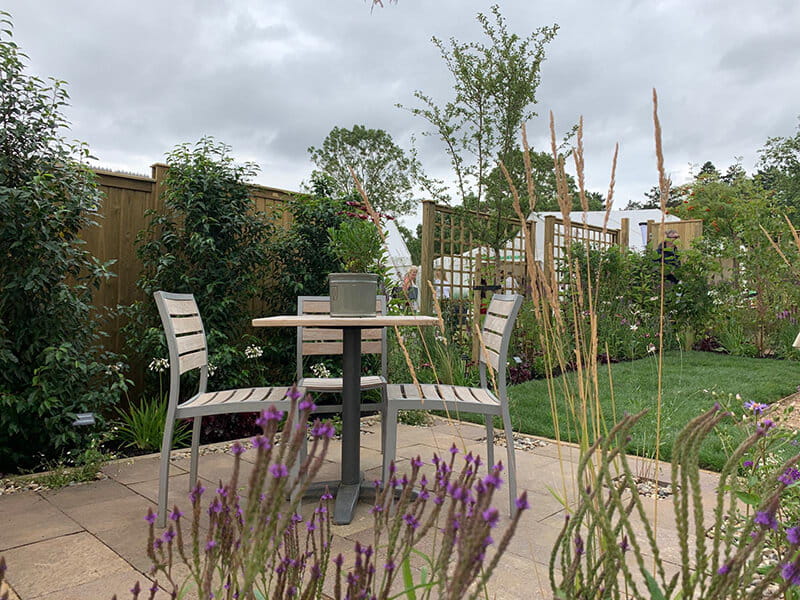 The Sunshine Garden
This year we have collaborated with award winning garden designer Lee Burkhill, known as the Garden Ninja, to help create BBC North West's 'The Sunshine Garden', a design dedicated to the memory of Dianne Oxberry. Dianne was a local weather presenter who sadly past away from ovarian cancer. She had been a keen supporter of Tatton flower show, so it was only fit that her memorial garden was to feature in this year's show.
Read our blog
RHS Chelsea
We had the opportunity to check out all the latest trends and amazing gardens at RHS Chelsea this year. Read our blog for the latest.
RHS Chelsea Blog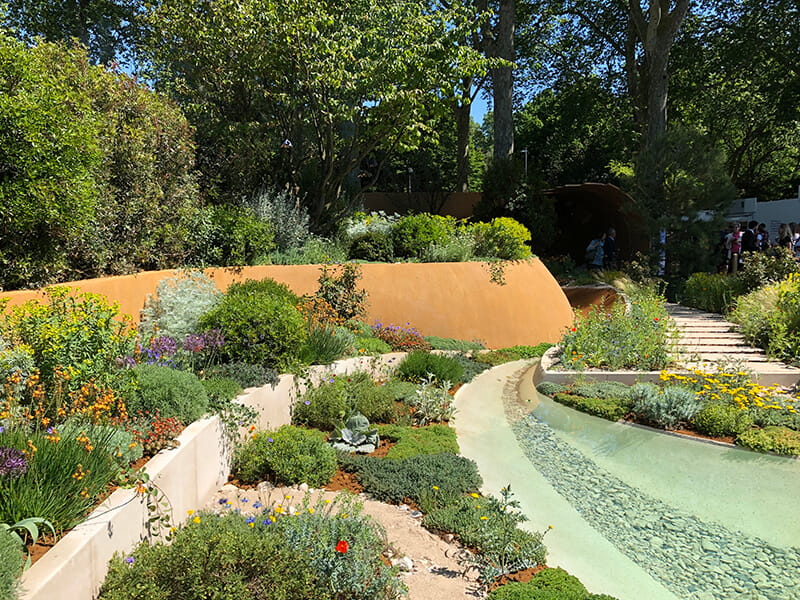 Stacey Bright is one of the talented garden designers that had the opportunity to create a show garden in the RHS Malvern Spring Festival this year. The show garden is titled Ikhaya which means 'home' in Zulu. Reflecting this, the garden incorporates dust, rust and greenery into a contemporary living environment.
Read more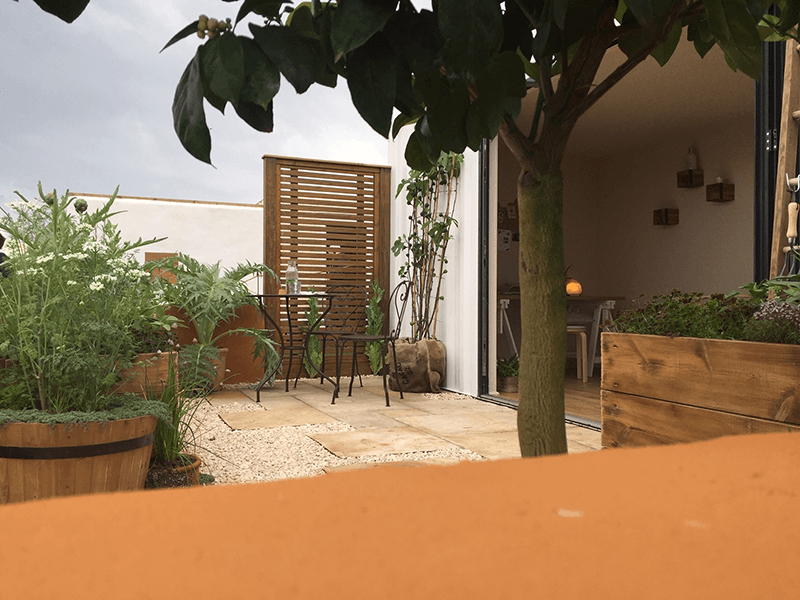 To achieve this garden look, Stacey used our Venetian panel. Using a narrower Venetian panel Stacey has created a garden screen. Venetian panel achieve a contemporary look with modern simplicity.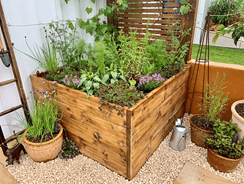 Stacey has used Timber Sleepers to create a veg box within her garden. Easily recreated with our own sleepers, these useful tools help make gardening more manageable.