Fence panels are one of the easiest and most inexpensive ways of creating a garden screen in your garden. We share popular panel choices, garden screening ideas, and some screen inspiration for you.
Popular screening Panels
Our most popular panel styles for garden screening are Venetian,Woven and Metro. All three styles are semi solid, meaning they provide just the right amount of privacy without making gardens appear boxed in. Venetian's slatted style is also known for making gardens look longer due to the continuous slats.
For gardens with softer landscapes and rustic themes, why not opt for our Woven panels to create your dream privacy screen which is more of a traditional panel. Woven does provide more privacy than Venetian however it is still classed as semi-solid panel due to the gaps in the inter-woven slats that create amazing beams of light when the sun shines through.
Garden screen panels can also be used to segregate different areas of the garden, creating 'garden rooms' which are perfect for adding formation and clarity to outdoor space and privacy, if required.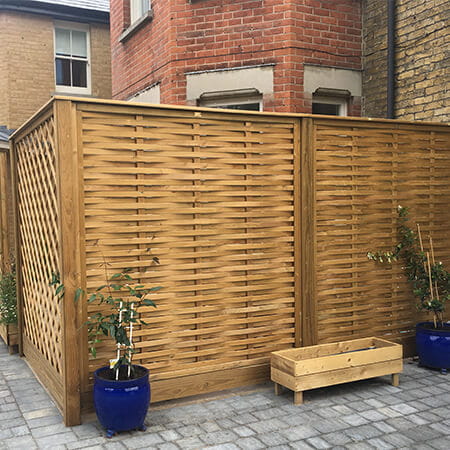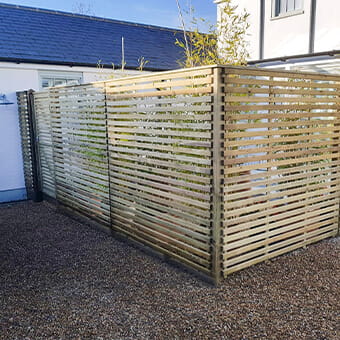 turn your garden screen into a green screen
Encouraging plants to grow up structures to create a picturesque garden screen, or 'green screen', is an increasingly popular trend in garden design. One of our customers used our Woven panels on their sides to complement vertical planting; this worked wonderfully and created a beautiful backdrop for an entertainment area.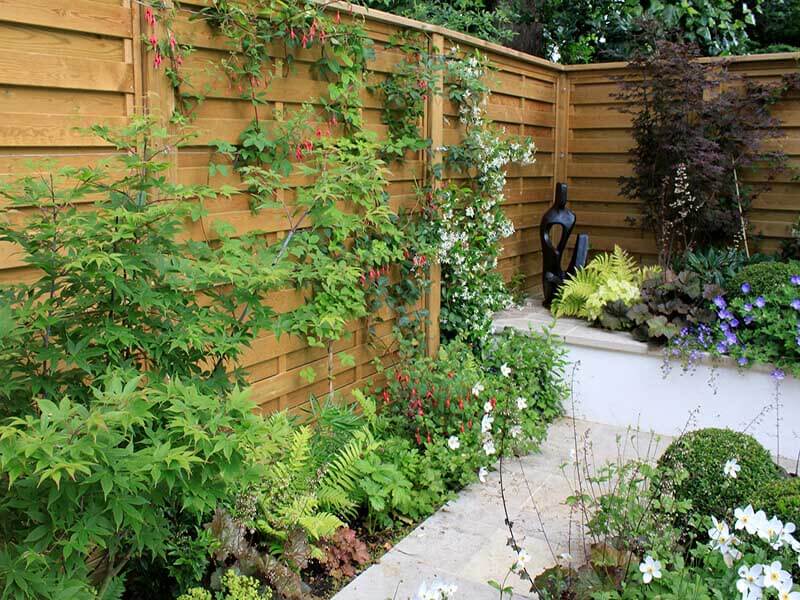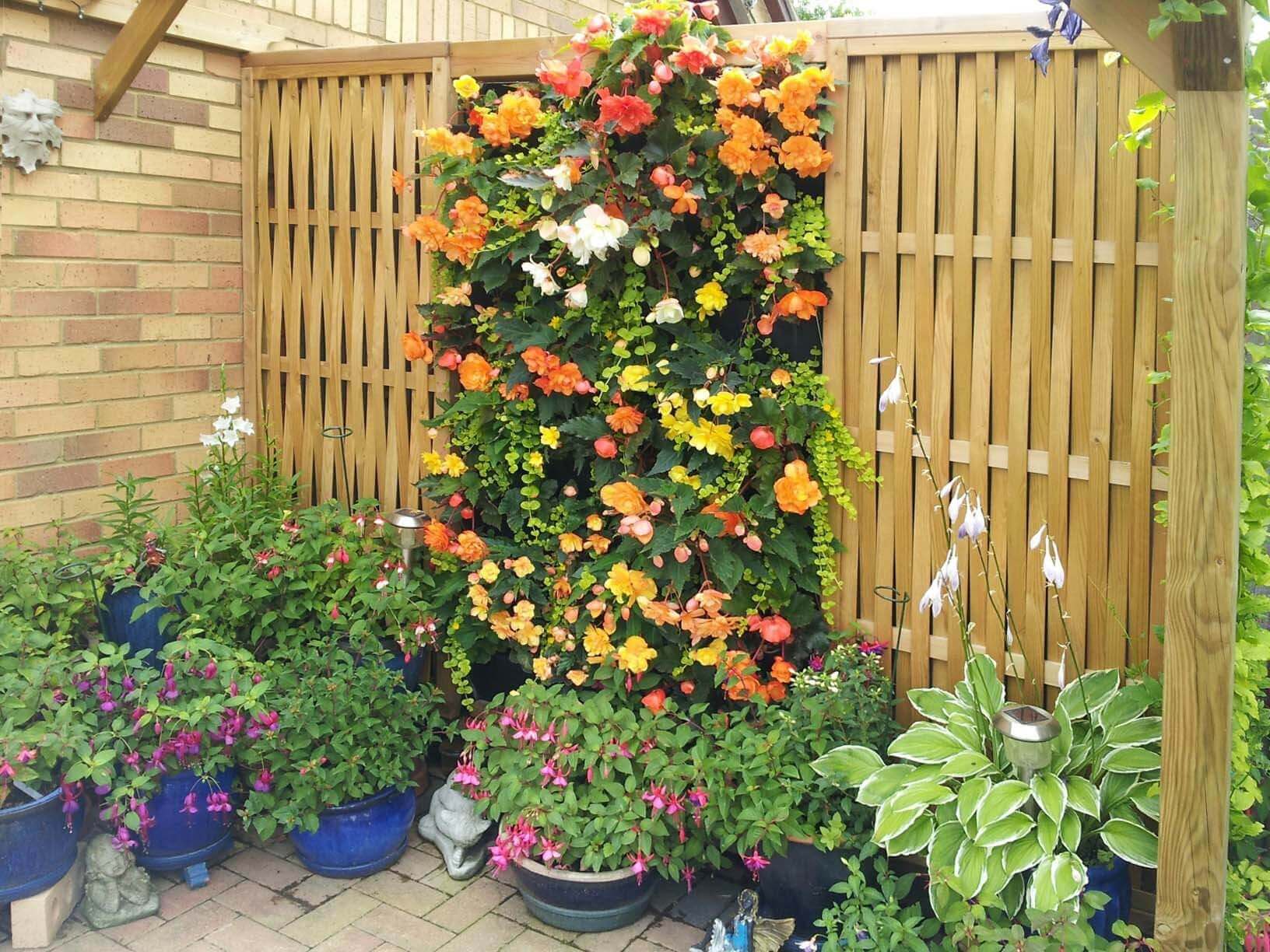 Trellis garden screens
Trellis is the ideal garden accessory and an excellent way of bringing gardens to life. Jacksons design and manufacture a range of Trellis panels which are commonly used to create trellis screens in the garden. Trellis is more decorative than our panels listed above, which is great if you're looking to create a feature wall in the garden. Although Trellis panels don't offer masses of privacy, their versatility allows you the option to grow climbing plants to create a 'flower wall' or a beautiful green screen. Our trellis styles that are commonly used for garden screens are Tartan and Lattice.
Trellis panels can also be used to create an outdoor room. Partnered with a pergola the trellis is used as 'walls' to create a secluded spot to relax.
If you're looking to replace your garden fencing, then why not consider matching up your garden screen with your garden boundary, or for an array of styles choose a solid style panel to border the garden and semi solid panel for the screening. In the image below a customer has used Featherboard panels for the perimeter of their garden and one single Venetian panel to create a screen, separating the outdoor bbq area from the children's grass area.
If you're looking to create a contemporary garden screen to create more privacy, then our Venetian style is also available as Venetian Hit & Miss. Featuring pales which are attached to each side of the panel, Venetian Hit & Miss is a great solution for creating your idyllic garden retreat. A popular choice for our customers is to use Venetian Hit & Miss fencing to border their garden and Venetian panels to create garden screening, this way the garden screen seamlessly matches the garden border.