Garden Screens
POPULAR GARDEN SCREENING PANELS
Our most popular panel styles for garden screening are Venetian, Woven and Metro. All three styles are slatted, semi-solid fence panels made up of horizontal pales. Ideal for screening, these three panels offer different levels of privacy and décor.
Woven panels offer more privacy than other screening panel options, as the panel is made up of substantial timber slats that are interwoven. The design creates a beautiful dappled light effect which can elevate your seating area.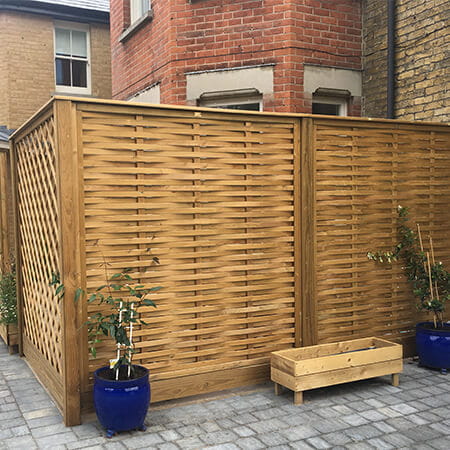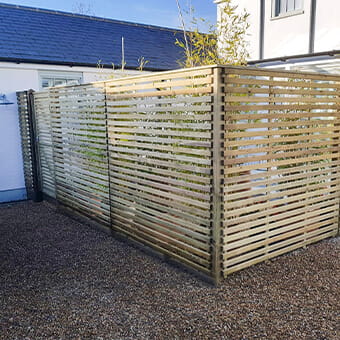 TURN YOUR GARDEN SCREEN INTO A GREEN SCREEN
GARDEN GREEN SCREENING
Encouraging plants to grow up structures to create a picturesque garden screen, or 'green screen', is an increasingly popular trend in garden design. One of our customers used our Woven panels on the sides of their garden to complement vertical planting; this worked wonderfully and created a beautiful backdrop for an entertainment area.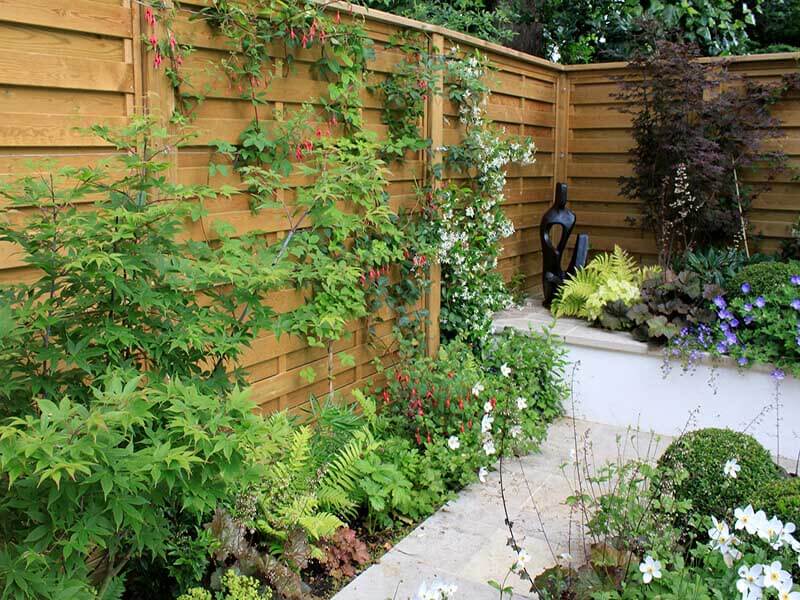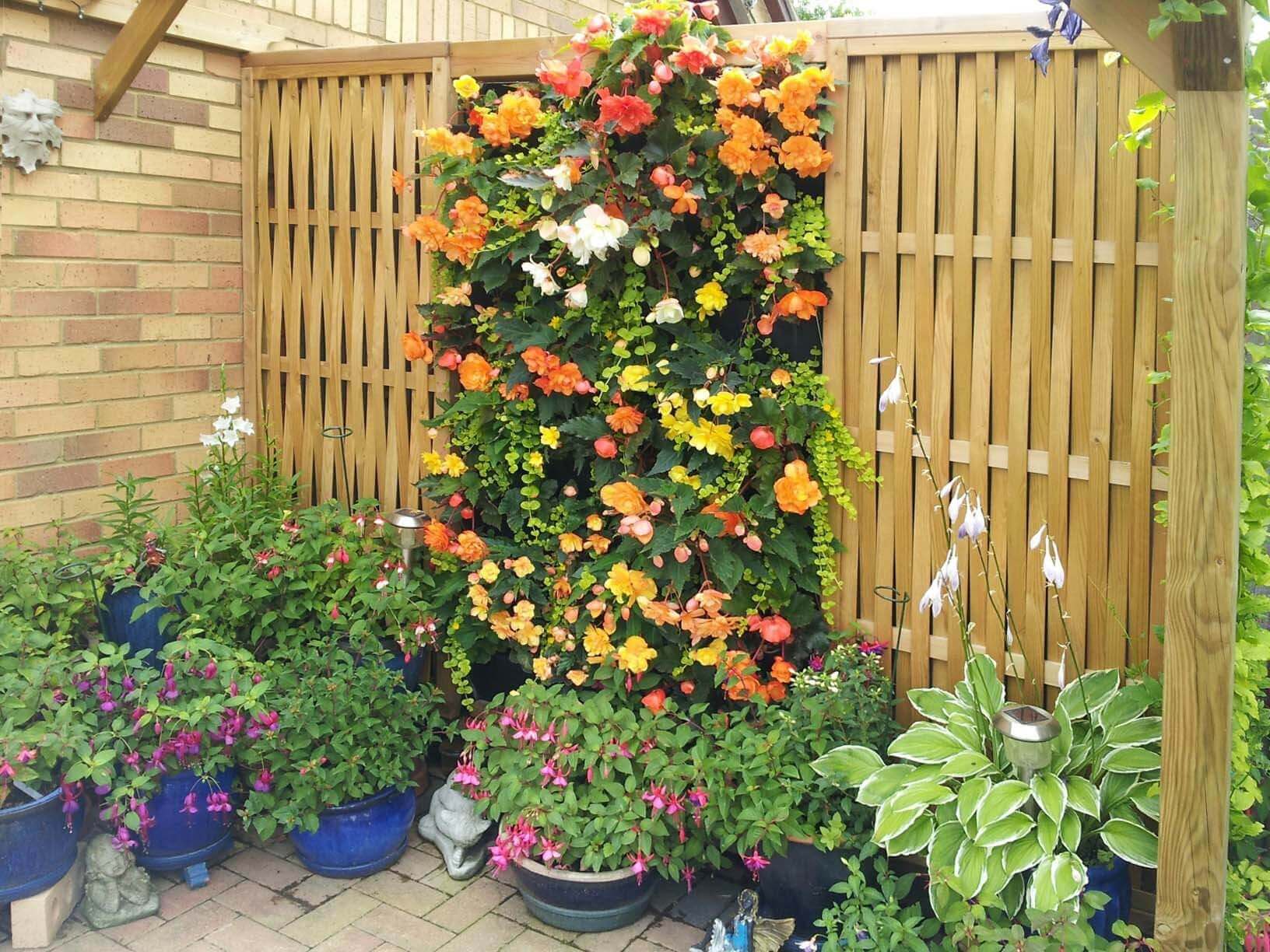 Trellis garden screens
Trellis is the ideal garden accessory and an excellent way of bringing gardens to life. Jacksons Fencing design and manufacture a range of trellis panels which are commonly used to create trellis screens in the garden. Trellis is more decorative than our panels listed above, which is great if you're looking to create a feature wall in the garden. Although trellis panels don't offer masses of privacy, their versatility allows you the option to grow climbing plants to create a 'flower wall' or a beautiful green screen. Our trellis styles that are commonly used for garden screens are Tartan and Lattice.
Trellis panels can also be used to create an outdoor room. Partnered with a pergola the trellis is used as 'walls' to create a secluded spot to relax.
Decorative garden screens
GARDEN SCREEN PANELS
Consider using a solid fence panel for your boundary fence with semi-solid panels for inside your garden, as these are perfect for screening. In the image above, Featherboard panels panels have been used for the garden perimeter, and a single Venetian panel to create a screen that separates the outdoor BBQ area from the children's grass area.
CONTEMPORARY GARDEN SCREENS
If you're looking to create a contemporary garden screen to add more privacy, then our Venetian style is also available as Venetian Hit & Miss. Featuring pales which are attached in an alternating pattern to each side of the panel, Venetian Hit & Miss is a great solution for creating your idyllic garden retreat with increased privacy. A popular choice for our customers is to use Venetian Hit & Miss fencing to border their garden and Venetian panels to create garden screening, this way the garden screen works well with the garden border.

How do I screen off my Neighbours Garden?
Fencing, creative planting, trellis, and garden screens are the most effective way to create privacy for your space and obstruct the line of sight from your neighbours. A combination approach of all four can also be highly effective in creating multiple levels of privacy and effectively screen off your neighbour's garden. If you are looking to use fencing to create privacy in your garden check out our Privacy garden screening with fencing blog.
How do you make a free standing garden screen?
Using a singular fence or trellis panel supported by posts is an excellent way to add a stand-alone screen to your garden, that works in the same way as a free-standing garden screen but is much more stable and secure. Easily achieved by using any of our slatted fence panels and slotted Jakposts®. Check out our trellis screening blog for more info and a helpful video on how to install a fence panel.