14/06/2023 12:00 AM
Tips to add privacy into an overlooked garden
The majority of homes will have nearby neighbours and that may mean parts of your garden are overlooked. We've put together some helpful tips to increase privacy levels without making your garden a fortress.
1. Maximise your fence height
Fencing is the most obvious way to increase privacy. Opt for a solid fence panel with no lines of sight through the panel itself. The maximum fence height without planning permission is 2 metres, but if your desire for privacy requires a higher boundary, it may be worth trying to get planning permission for a taller fence.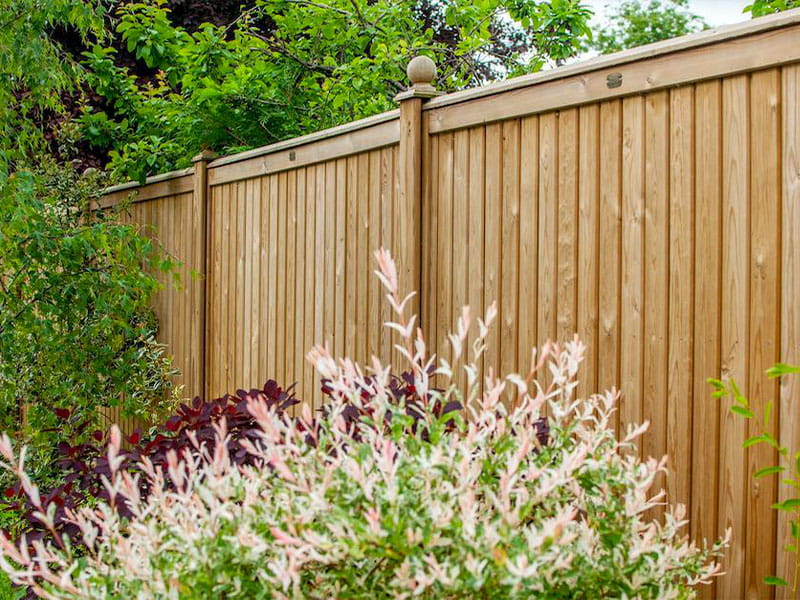 Generally, fencing manufacturers do not stock fencing above 2m high but we have a range of panels or ways to create a taller fence listed in our blog.


2.Garden Screening for increased privacy
Fence panels and trellis can be used as garden screens to increase the privacy levels in certain areas of the garden. Frame a seating area with trellis or a slatted fence panel like Venetian so the view is obstructed. Add climbing plants to your garden screen to maximise the coverage and create a decorative green screen.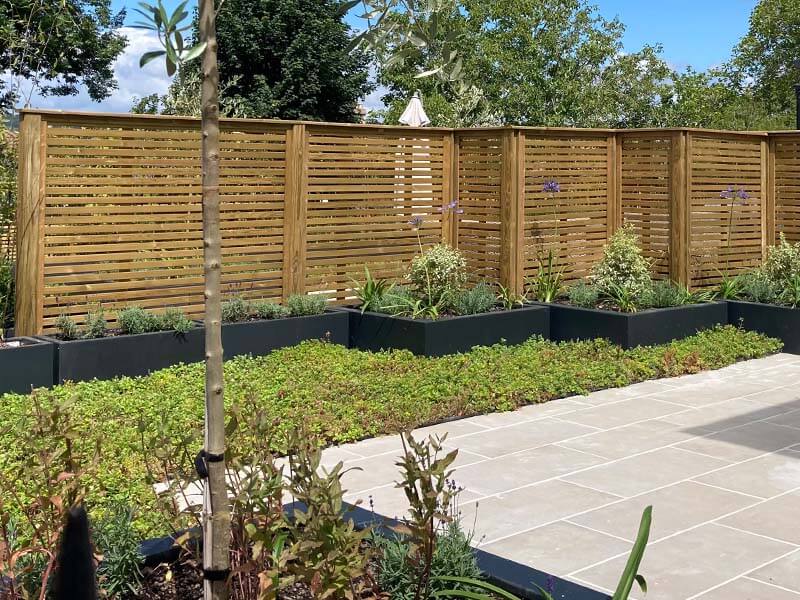 Use screening panels to hide unsightly objects that you may not want people to see. Bins or garden hardware can be hidden behind a decorative fence or trellis panel.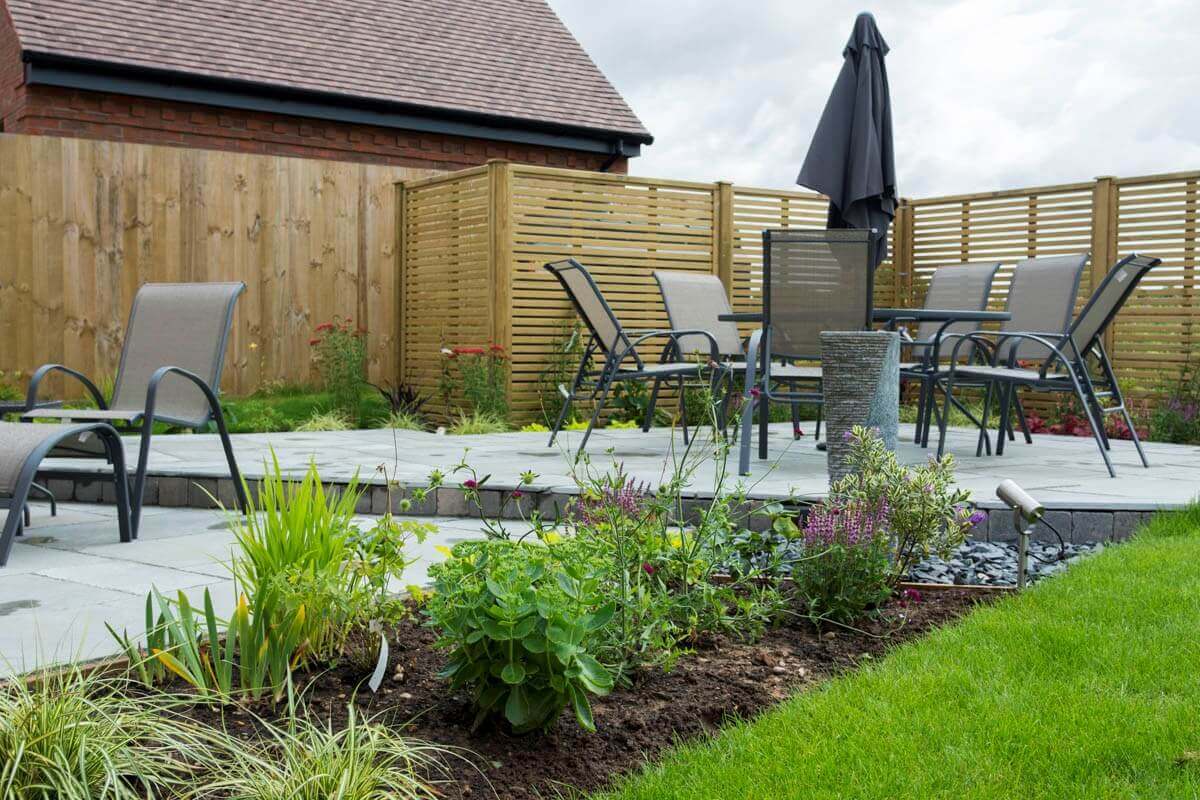 To explore garden screen ideas for your garden visit our ideas page.


3. Take advantage of plants and trees
There are no restrictions on how tall trees can grow so consider adding some trees to your garden. Pleached trees are ideal for creating a canopy above the fence line to stop peering eyes.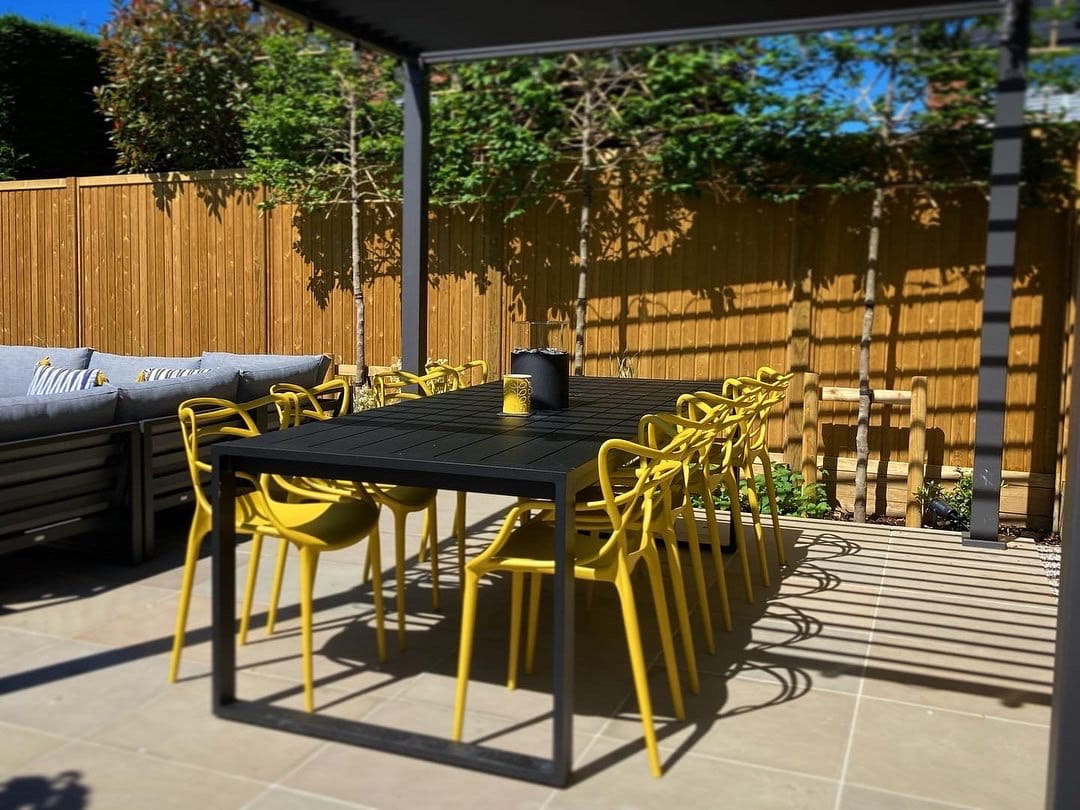 Hedges and denser canopies will offer more in terms of privacy but will need more maintenance. Layering plants within borders can add coverage and prevent a line of sight through. Evergreens are important for year-round privacy into an overlooked garden. Raised beds and larger planters filled with tall growing plants and grasses can go a long way to creating privacy in an overlooked garden.
4.Add sunken seating area
There may be restrictions on how tall your fence can be but digging down to create a lower level in your garden could maximise the privacy levels. Landscaping your garden to suit your needs is a no brainer to take advantage of all the space you have. If lowering the ground is not an option, consider low garden furniture to shield you from onlookers and create a cosy space.
5. Get a garden shelter
Framed on three sides and has a roof for the ultimate private seating area. Consider where you place your garden shelter to optimise privacy. Our shelters are available with either Venetian or Woven panels; opt for woven if more privacy is required.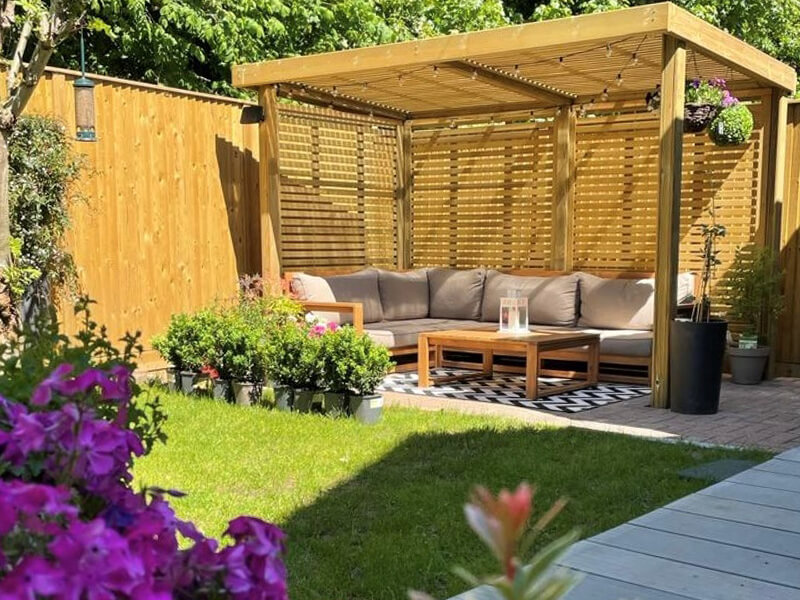 6.Add a canopy
Pergolas or parasols can block the line of sight. With a pergola you can attach hanging baskets or train climbing plants around the posts to add coverage. Use wire attached between each post for more support.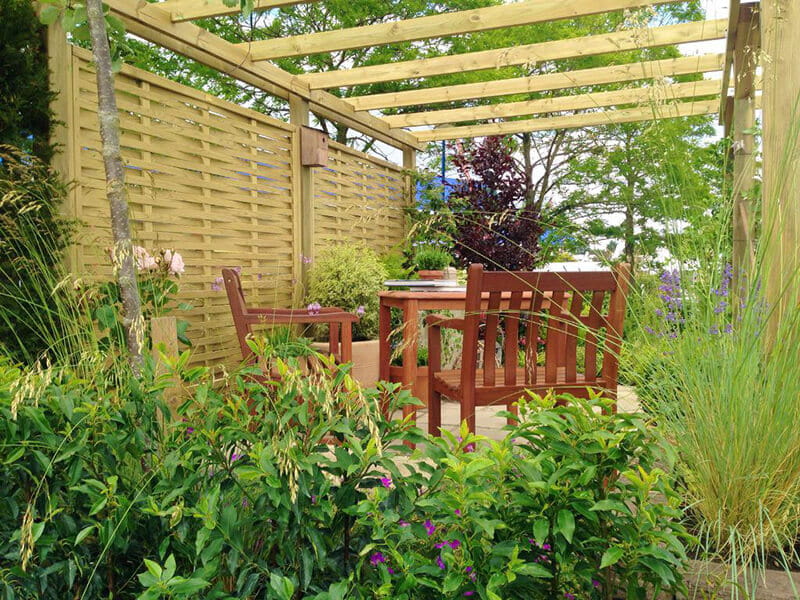 7. Reduce listening ears
When you are out in the garden it's very easy to be heard from garden to garden. Acoustic fencing is usually used to reduce the amount of noise coming into an outside space. There are no rules to say it can't reduce the noise leaving the garden also. Keep your conversations private with an acoustic fence.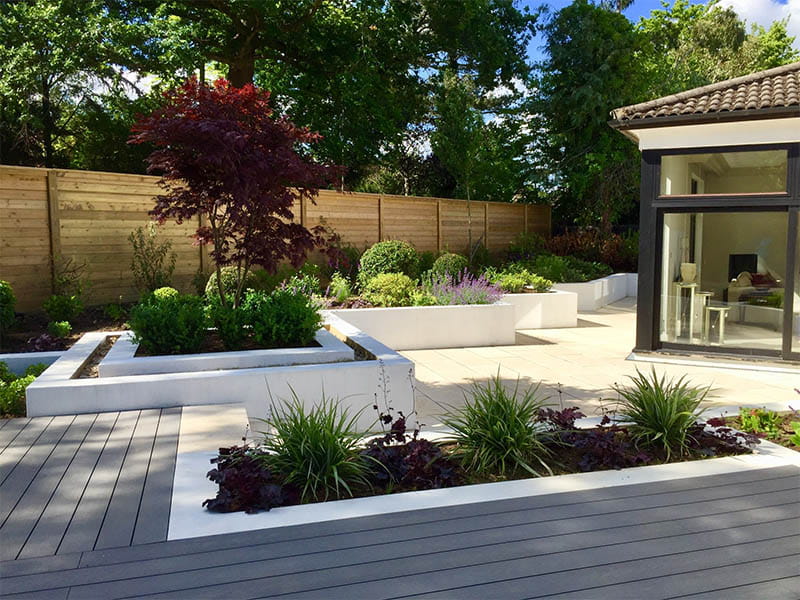 Water features will also add a background noise to the outside space, muffling conversations and making it more difficult to hear.
8. Consider the line of sight
Which part of your garden is the most overlooked? It's worth focusing on these areas and blocking the view here the most. Garden zoning or screening is key here. Consider where you want to place a seating area. Near your house will give you one side of privacy so it may be worth adding a canopy or pergola to lead on from your back door.
9. Choose your garden furniture to add privacy
Partitioning parts of your garden will create the feel of outside rooms. Consider the garden furniture before you buy, larger chairs and sofas will not only make the space more comfortable but also enhance your garden's privacy. The more that's in your garden such as pots, chairs, and trellises paired with blooming plants, will increase your privacy tenfold.