25/06/2018 01:42 PM
Your garden is your own personal oasis; a place to retreat and enjoy peace and quiet. Naturally, when you're relaxing you don't want prying eyes peering in. These days there's a lot of ways you can use your boundaries to protect your privacy and enhance your garden design.
People often refresh their gardens with the aim of making them more secluded. Using a fence with solid panels is a good, simple way to do this. This also offers the chance to make a strong design statement while keeping the outside world at bay. To minimise the chance of other people being able to see into your garden, choosing a run of solid panels with a height of 1.8m (6ft) will help you keep your space personal. It's worth knowing that UK planning laws require consent for fences over 2m. Solid style panels also offer added strength compared to semi-solid fencing as well as great noise reduction.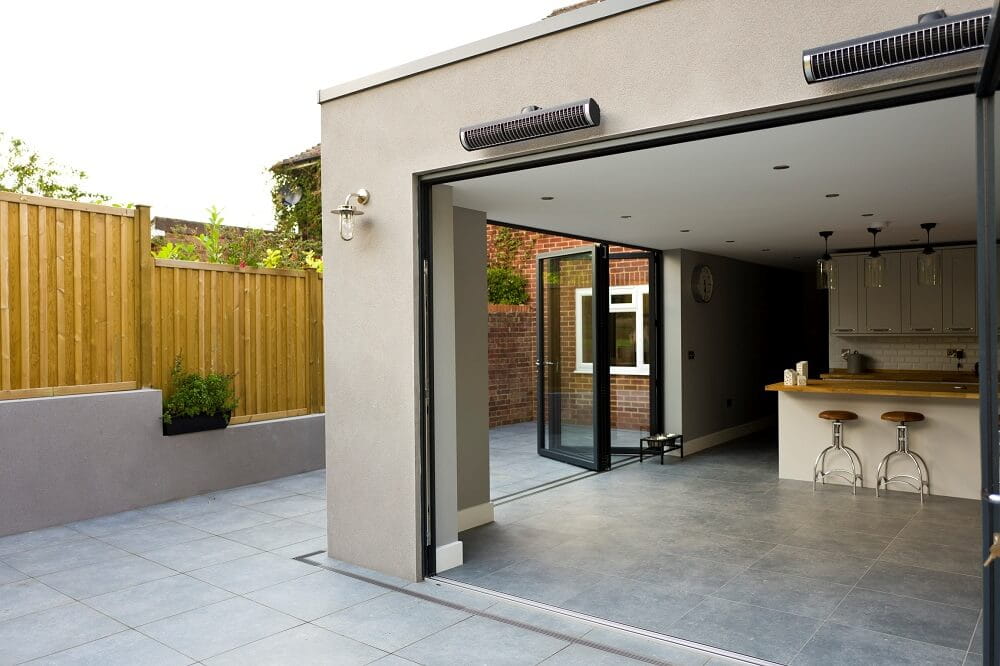 At Jacksons, contemporary styles of fencing are very popular at the moment, particular those with 'Venetian' style spaced-out horizontal slats. This provides gardens with a smart, clean aesthetic. However, for those of us who prefer not to have the neighbours staring in all the time, it's not really suitable.
Fortunately there is a variant of Venetian fencing known as Venetian Hit & Miss that tackles the privacy issue and stays true to the contemporary aesthetic. It has alternating slats on both sides, which comes with plenty of benefits. The double-sided approach stops people seeing directly through the fencing, yet still allows light in, creating a beautiful dappled effect. On top of this, your garden will still have that horizontal, cutting-edge design.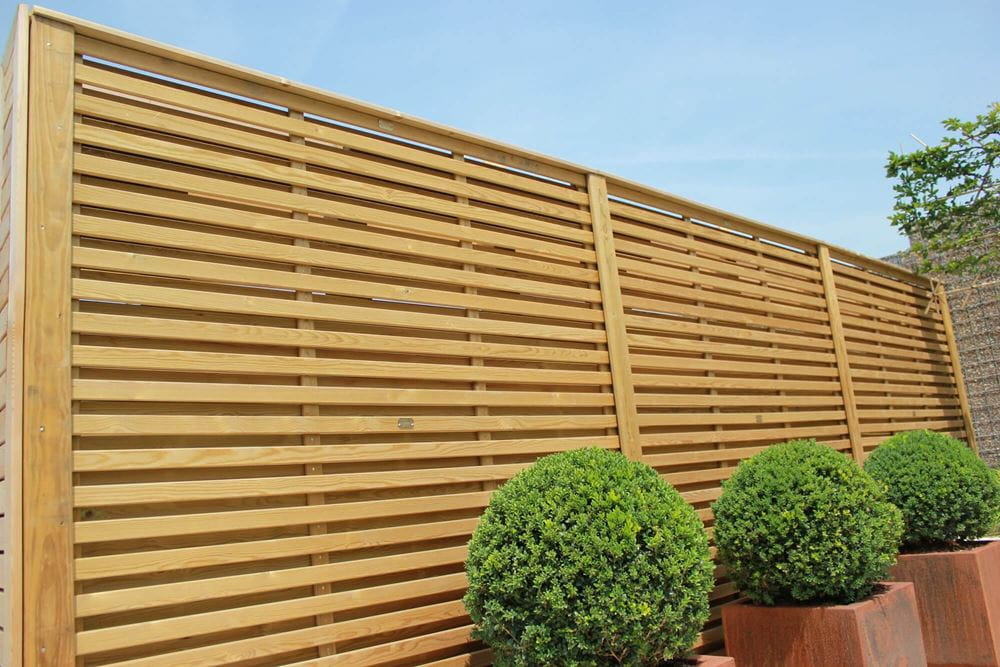 Alternatively, why not use a hybrid panel, such as Canterbury Combi that has solid tongue and groove panels but with a Venetian style on top? This will give your garden a sleek, modern look while keeping your sanctuary out of view.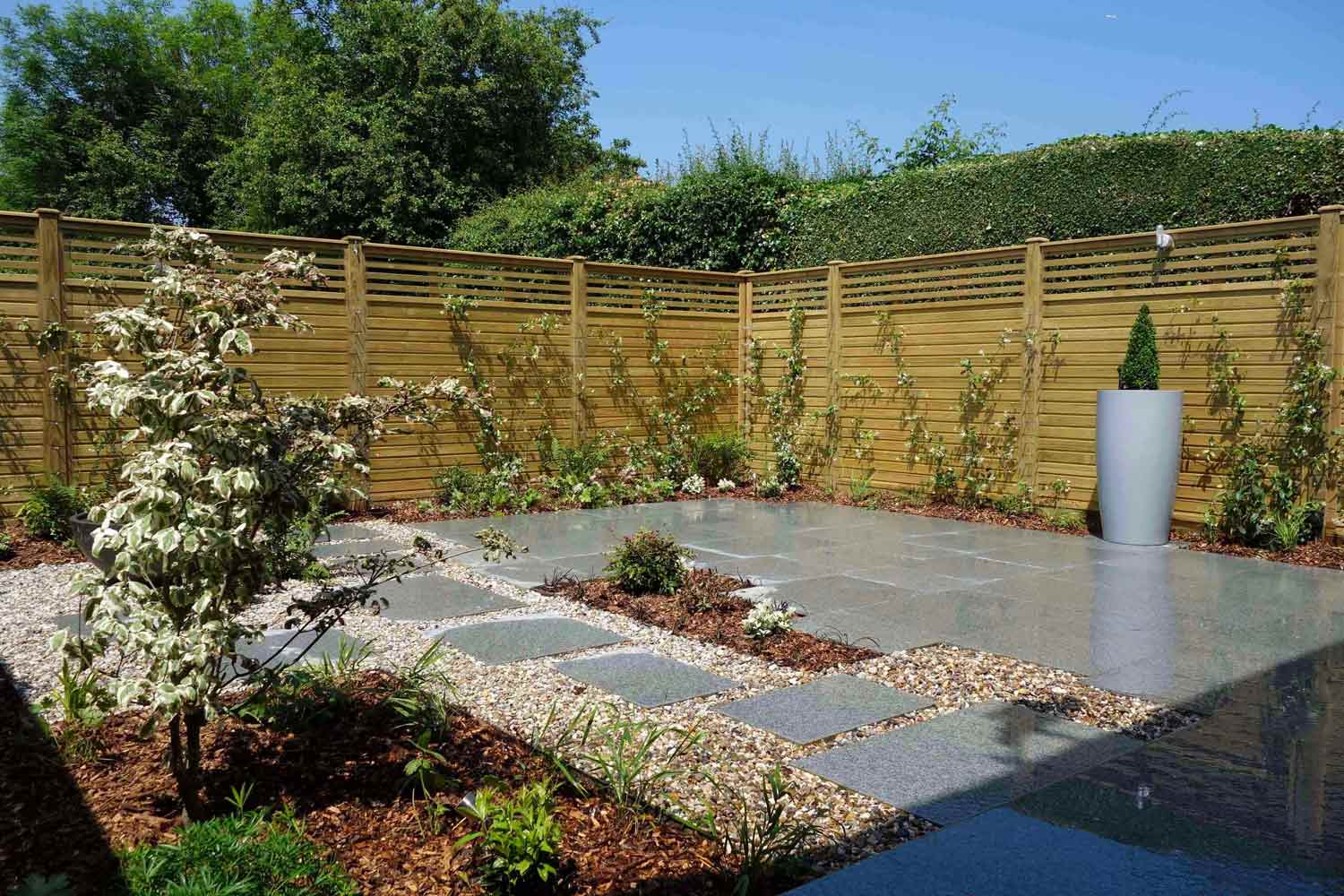 You could even mix up the materials used for your perimeter. Combining brick walls with picturesque timber fencing provides both a solid boundary with style, as well as adding a robust rustic appearance to your garden.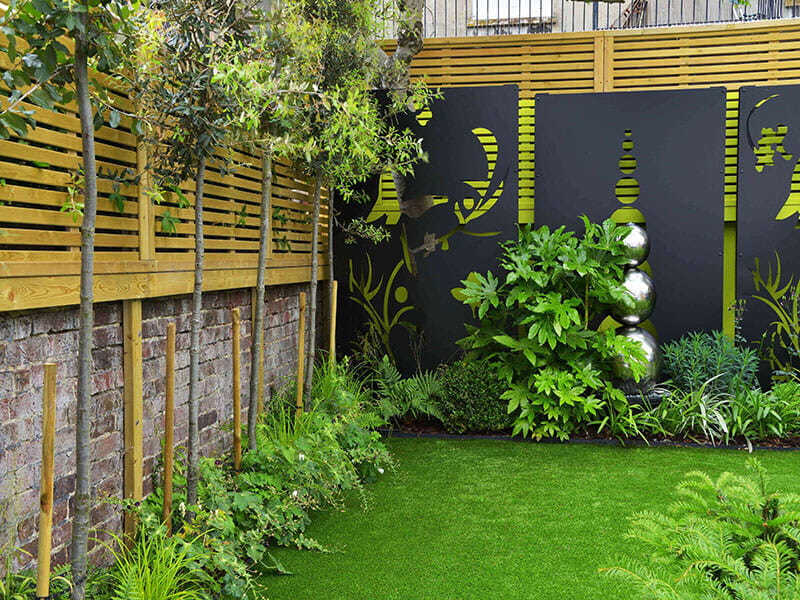 Having a 'living wall' in your garden is great way of incorporating vibrant colours and it creates a living boundary shielding your garden. By using a trellis or perhaps a semi-solid fence panel with plenty of gaps in the design, you can grow plants such as climbers through the trellis, a fantastic addition to any garden. Climbers we love are clematis, a versatile plant with beautiful foliage that can grow almost anywhere, and blackberry bramble - perfect for animal lovers, its fruit attracts all manner of birds and insects.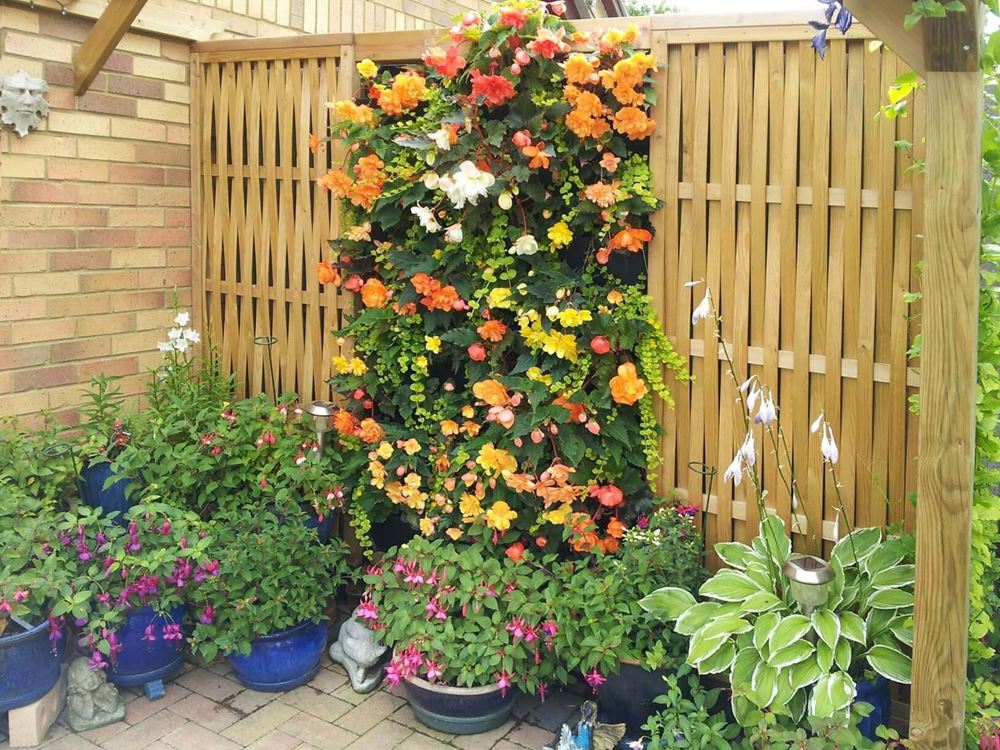 Additional Resources
Watch Our Woven Fence Panel Review
If you want a light and airy garden, you can still achieve this while keeping it private. Try creating a specific area in your garden for you to retreat to. 'Outdoor rooms' are a garden trend swiftly growing in popularity, allowing you to enjoy the natural setting while still providing a few home comforts, perfect for socialising. Using fencing or a trellis is a quick way to achieve this by sectioning off part of the garden from the open expanse. You could also consider using a Venetian or Woven garden shelter to give you a shady place for a bit of respite. Adding a polycarbonate roof to your shelter will keep it dry allowing you to put furniture underneath.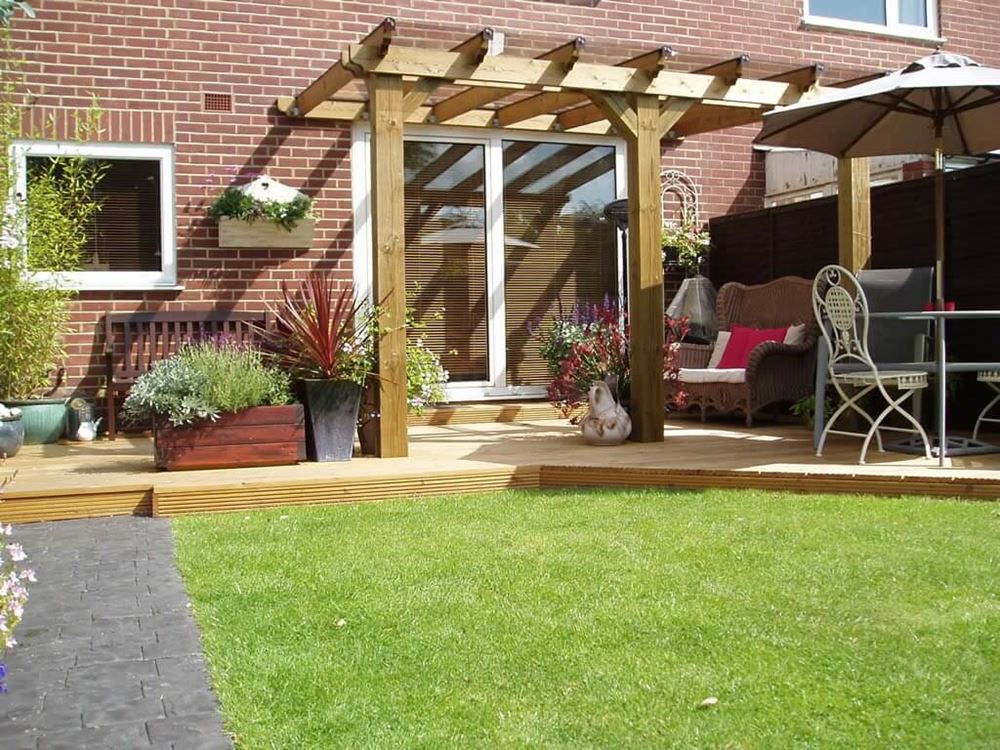 Another quirky idea we love is to look for nautical inspiration and use sails. Hoisting a sail shade up a pergola gives your garden a distinct look that provides shelter from both sun and the neighbours. If you decide to let a bit more sun in and open up your garden, you can easily roll the sails up, making your garden both stylish and adaptable.