06/03/2019 01:46 PM
Having built a garden shed elsewhere in the garden and demolished two old brick sheds near the house, the owner was left with an open space he wanted to utilise. Settling on a water feature to make use of the new area, the owner set to create his own sanctuary within his garden.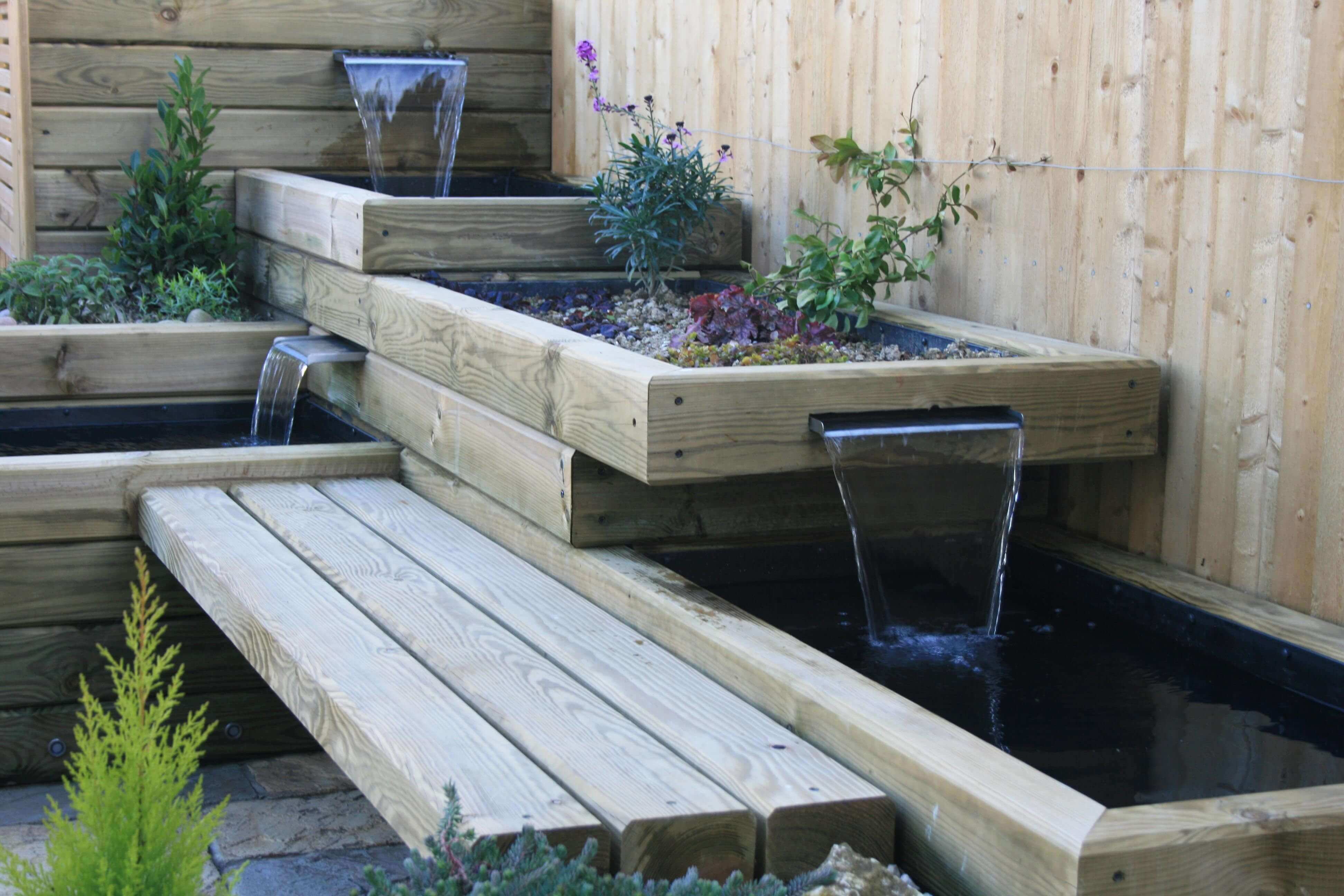 The first job was to restore the boundary between the two gardens. Extending the Featherboard fence that had originally only gone up to the end of the shed was the first priority. Having already used Jacksons Pointed Palisade a few years previously to form a fence at the back of the garden, the owner was already aware of the quality of Jacksons' products and how well they age. Choosing Traditional Featherboard fencing, supplied in kit form, the backdrop to the water feature was created.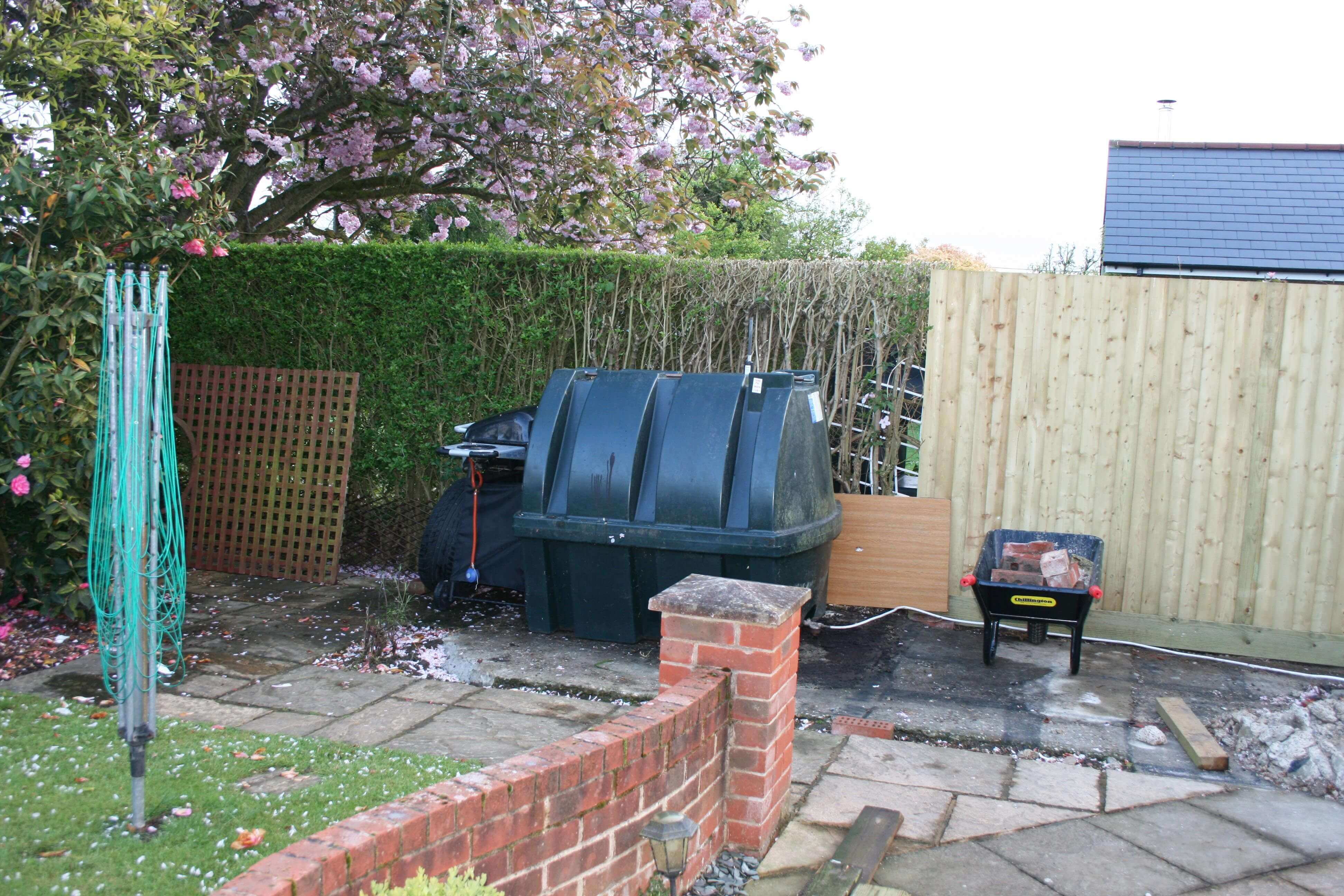 The oil tank that had once sat between the two sheds was swivelled around, and placed at one end of the space. This set the parameters of the new water feature and allowed for the design to start, as they could physically see the space they had to fill. The oil tank was to be covered after the water feature was complete. From reading one of our previous blogs, the owner drew inspiration on ways to cover the unsightly oil tank. Our Canterbury Combi fence panel was selected to cover the tank as the solid tongue and groove lower section of the panel successfully shielded the oil tank from view, whilst the slatted Venetian style topper allows sunlight to still pass through into the garden.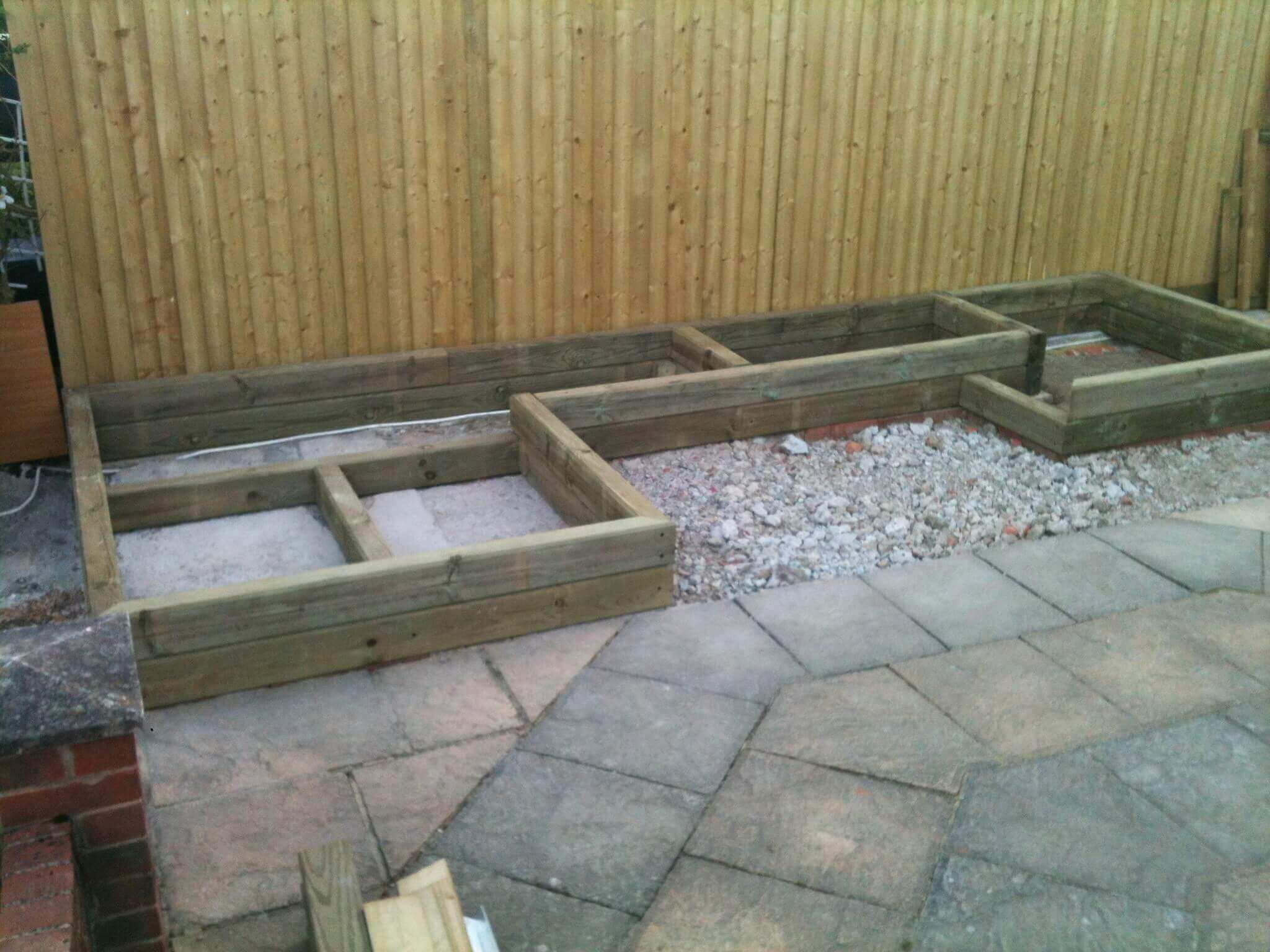 Choosing ungrooved Jakwall® Landscape timbers to form the structure of the water feature, the sleepers were organised and layered to create various heights in square and rectangular shapes.
Sleepers can be fastened together using timber screw fixings, screws can be seen by clicking buttons below
Within the structure the separate areas were lined with bespoke solid liners supplied by a local plastic company. The areas that were used as planters were lined with heavy gauge plastic sheet to prevent any earth being in contact with the sleepers. Our timber sleepers are treated heavily with our Jakcure® timber treatment so they can be used in the ground and still be protected against rot and insect attack and covered by our 25 year guarantee.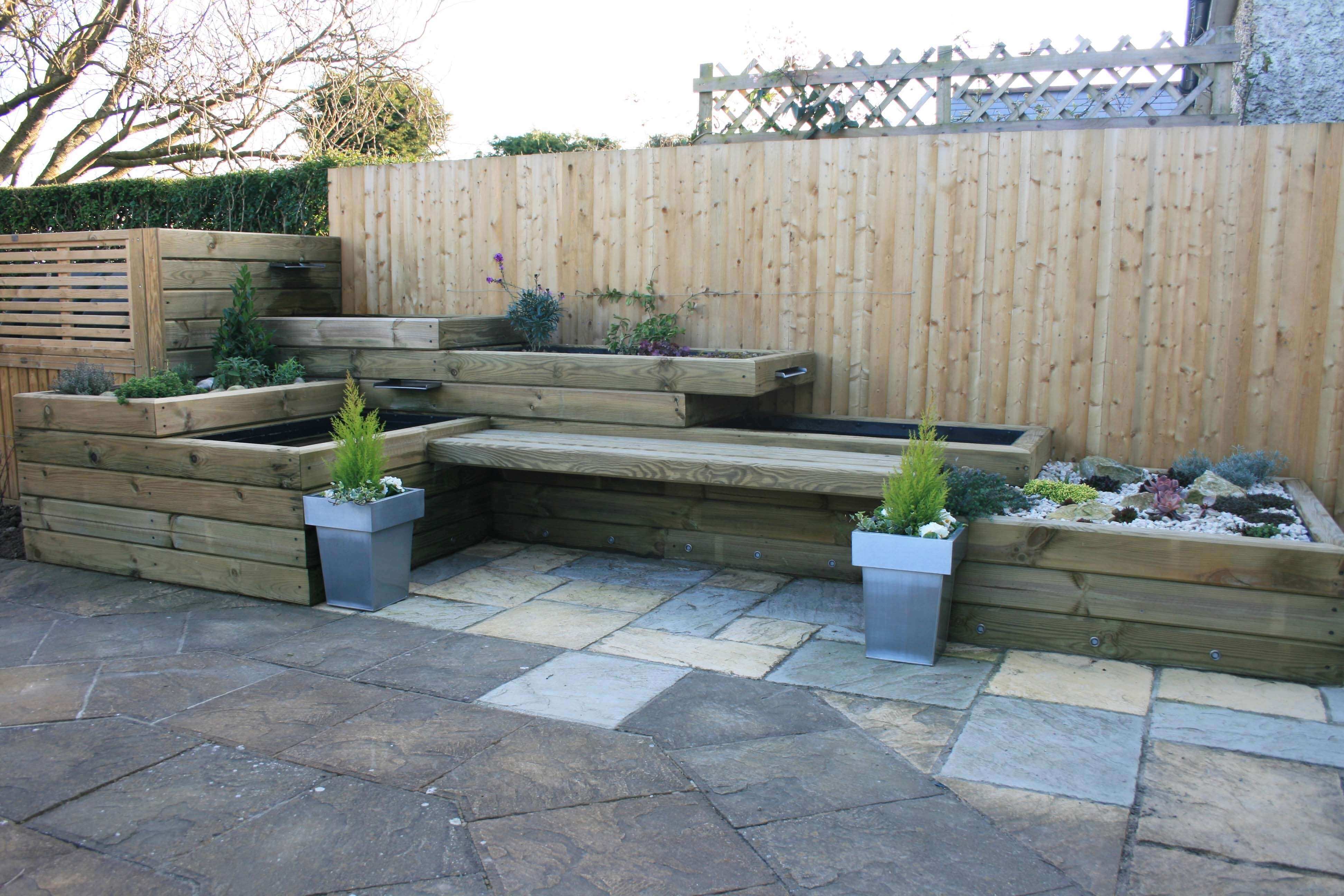 Timber sleepers are often used as plant beds as they form manageable planting areas. As you can see, shrubs and herbs have been planted in the lower planter - easily accessed from ground level. Climbing plants have been used in the higher planters so that they can use the fence for support with the water flowing through the structure connecting it all.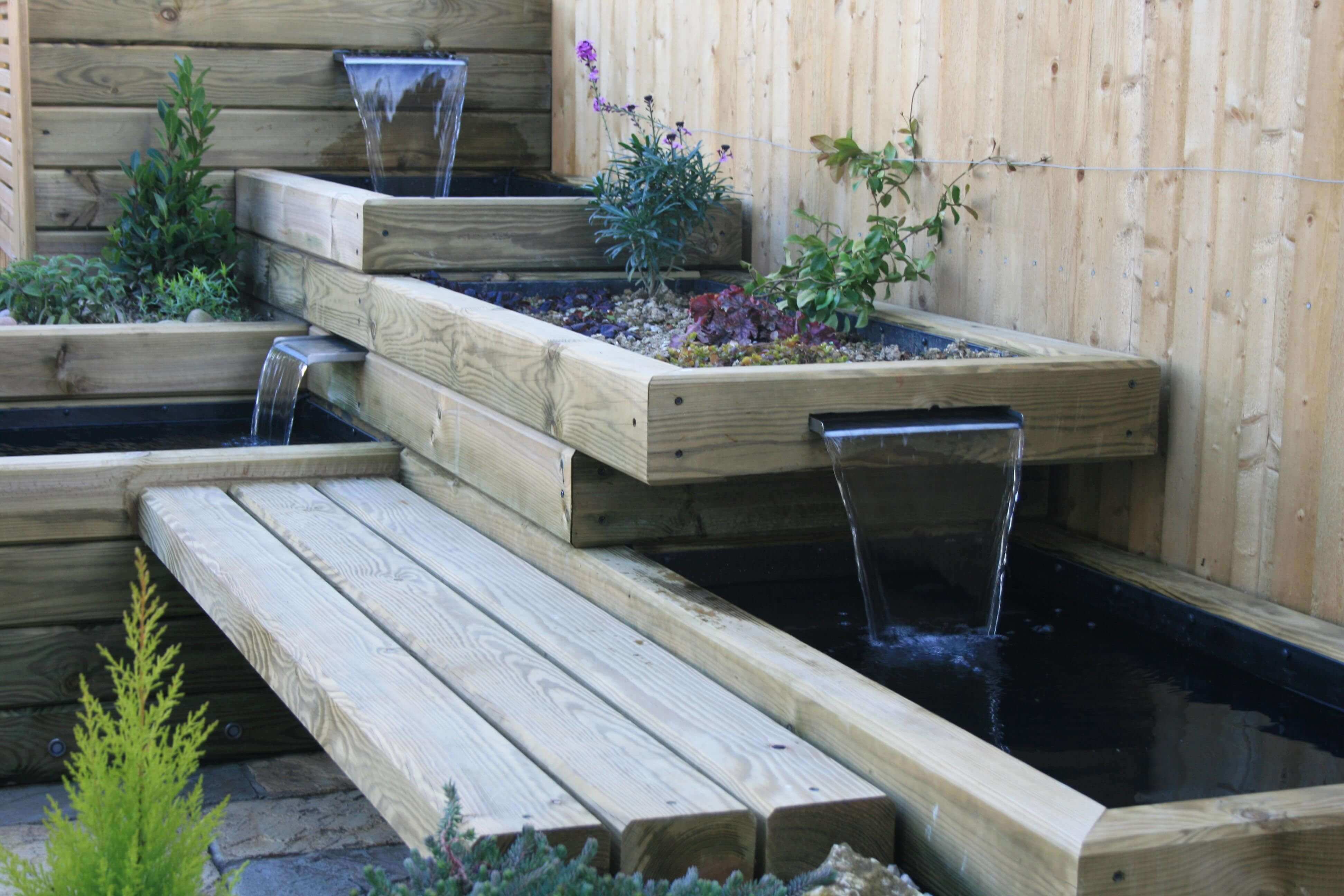 All our panels and products came together to create one amazing garden oasis. According to the client, the end result was more than the owner could have ever imagined.