11/12/2017 10:51 AM
Having built a garden shed elsewhere in the garden we demolished the two old brick sheds that had been near to the house. Having removed the sheds we wanted to replace them with a water feature, but we wanted to retain the new openness that had been created by removing the sheds.
Our first job was to extend the Featherboard fence that had originally gone up to the end of the shed, in order to restore the boundary between ourselves and the neighbours.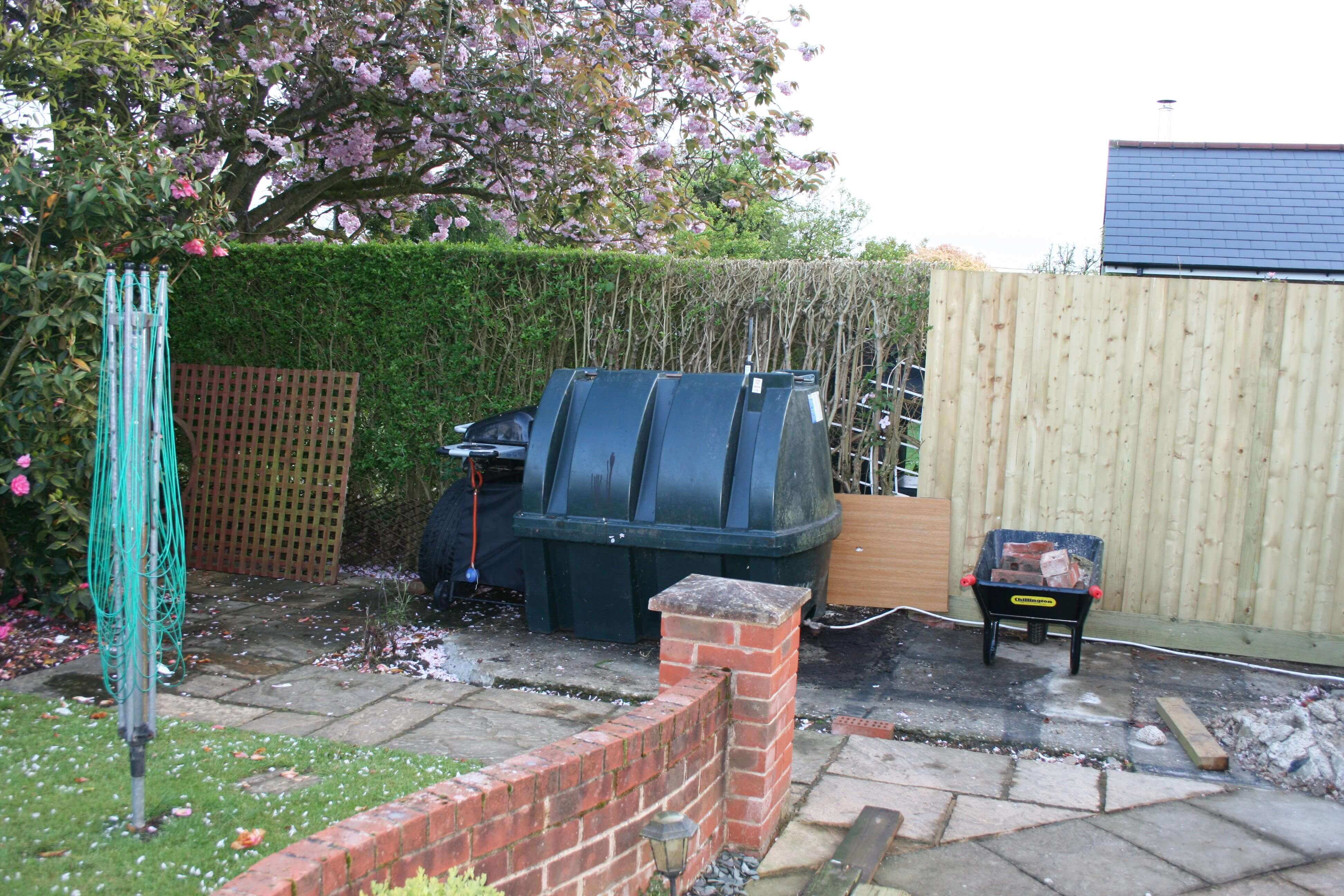 Having already used Jacksons Palisade Pointed Pales a few years ago to form a fence at the end of the garden, we know what good quality the product is and, most importantly, how well it weathers. The new fence, using Jacksons Featherboard was erected to form the back drop to the new water feature.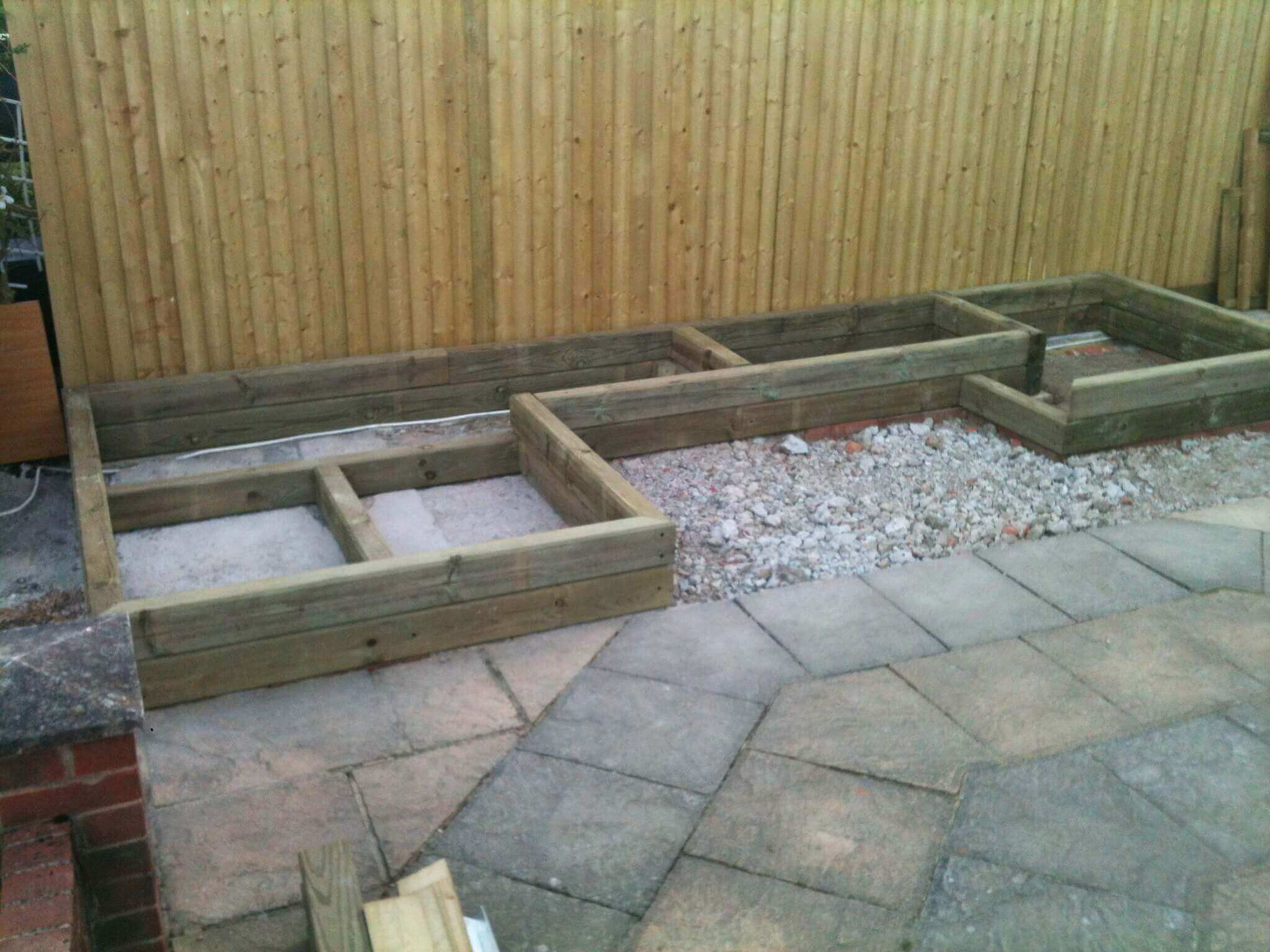 The oil tank that had sat between the two sheds was swiveled round and put at the one end of the new space. Now we had an idea of the space we had to fill, we could plan the water feature. We had already used Jacksons ungrooved Jakwall Landscape Timbers to form a large planter elsewhere in the garden, so I knew these would be the ideal material for forming the structure.
I wanted something that would look solid but would also have some detail to it, the chamfered edging to the timbers gave us exactly this. To keep everything looking good, all corners were cut at 45 degrees and the timbers were joined vertically and horizontally using Jacksons Timber Lock Fixings.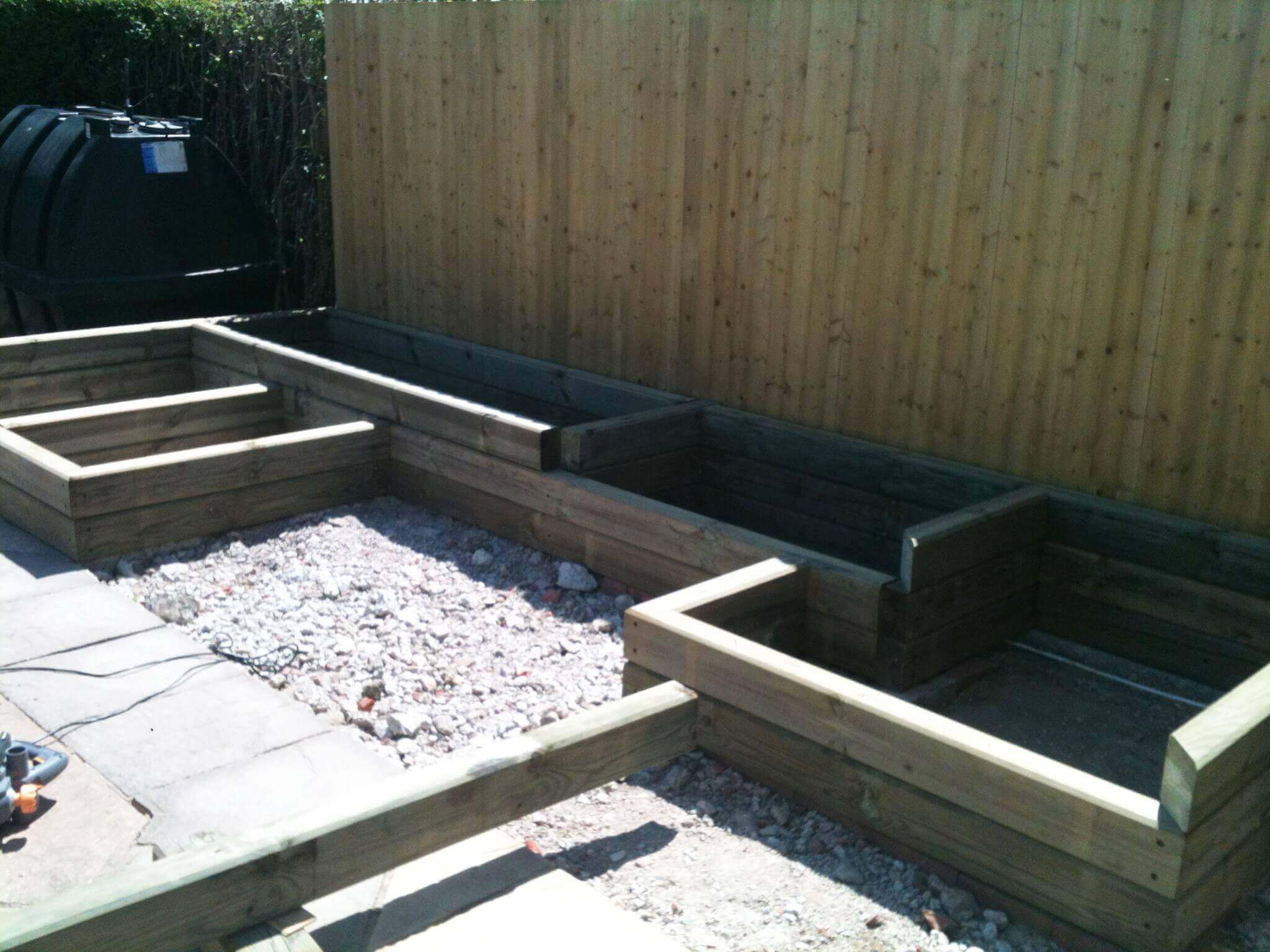 Some changes were made to the sizes/heights of the planters and water tubs as the building progressed, until we reached the height and length we wanted. A local plastics company made some bespoke solid liners for each of the areas that were to be used for the water feature.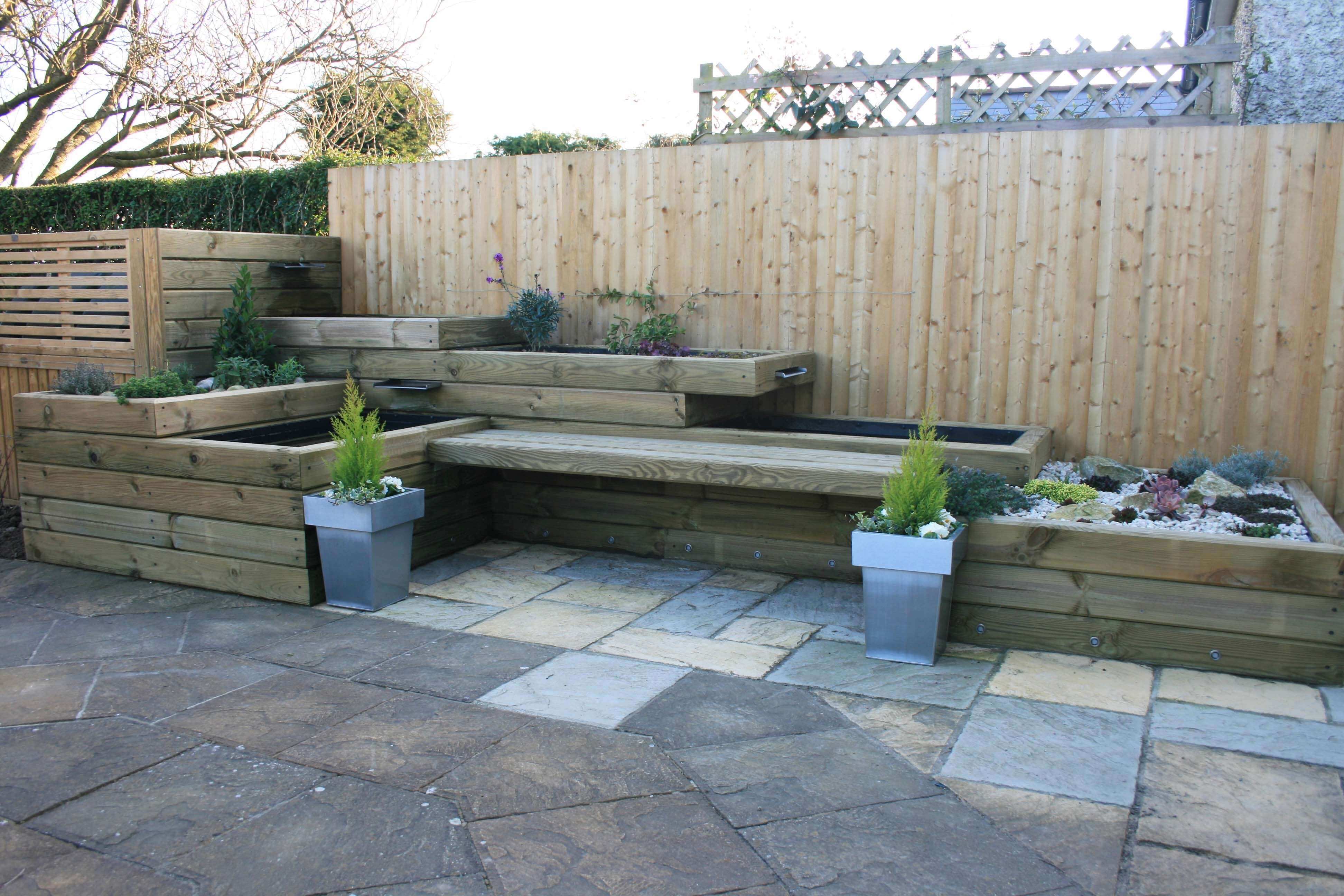 The areas being used as planters were lined with a heavy gauge plastic sheet to prevent the earth being in contact with the timbers. The seat was going to be a different design, but our daughter had the inspiration to continue the theme of the Jakwall Landscape Timbers and use these to form, what is a very solid area to relax and enjoy the sound of running water from.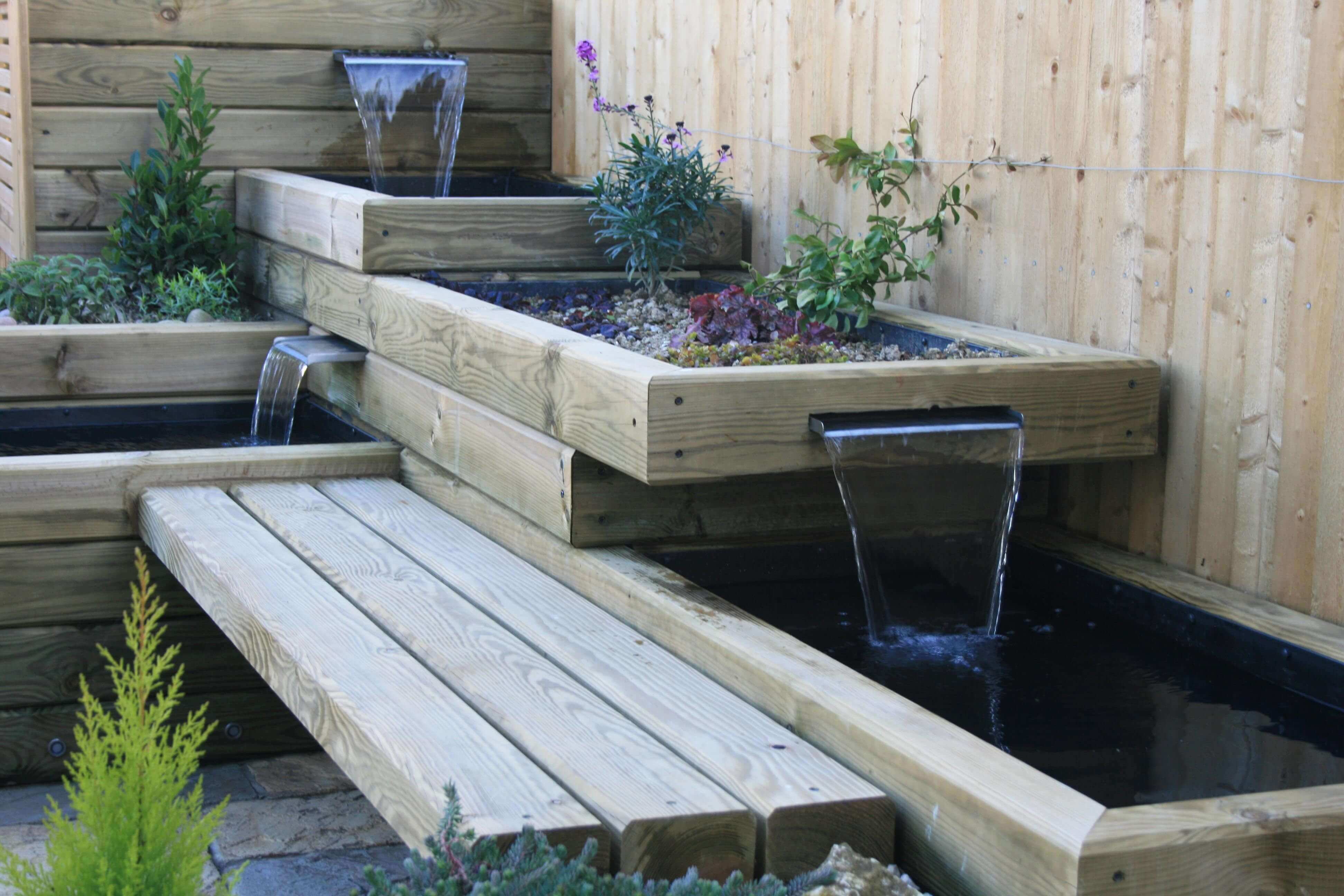 The final part of the project was to work out how to hide the oil tank. Inspiration came after visiting the Jacksons show gardens open day where we saw a display using two different types of fence panels, these were a Venetian top to a Tongue and Groove effect panel at the bottom. They are called Canterbury Combi. This hid the unsightly oil tank, without making a completely solid panel to look at. It also matched the rest of the Jacksons timber products that we had used in the water feature project.
Regards
David Padham, Ashford.