19/12/2017 12:54 PM
We moved into a new build home last November with a small garden that was just left as turf. To fully maximise the small space we needed to think of a clever idea to get the full benefit from the space. We toiled long and hard to come up with a suitable idea and then we visited your Jakstore display in Stowting Common, and that started our garden transformation project.
We bought both Jakwall and style one balustrade from you and our plain flat garden was transformed! We have attached several photos of the products we used and hope you agree that it has made a real feature of our garden. Everyone who has since visited us has been amazed at how much bigger the garden now looks and, of course, everyone asks where we got the materials from.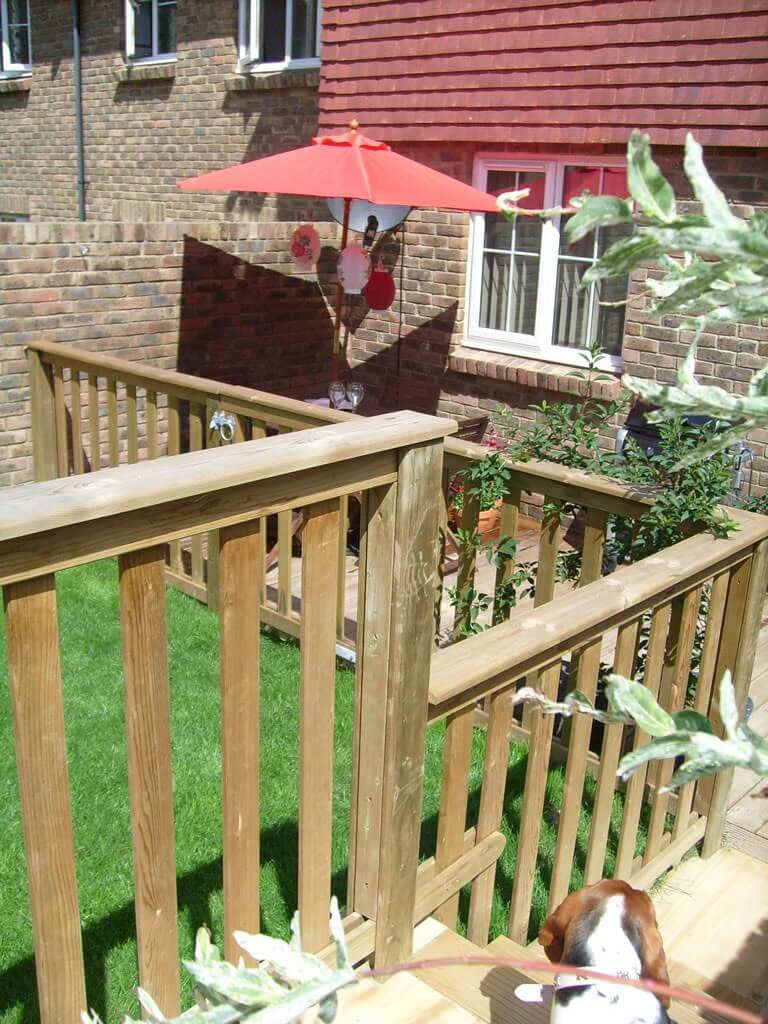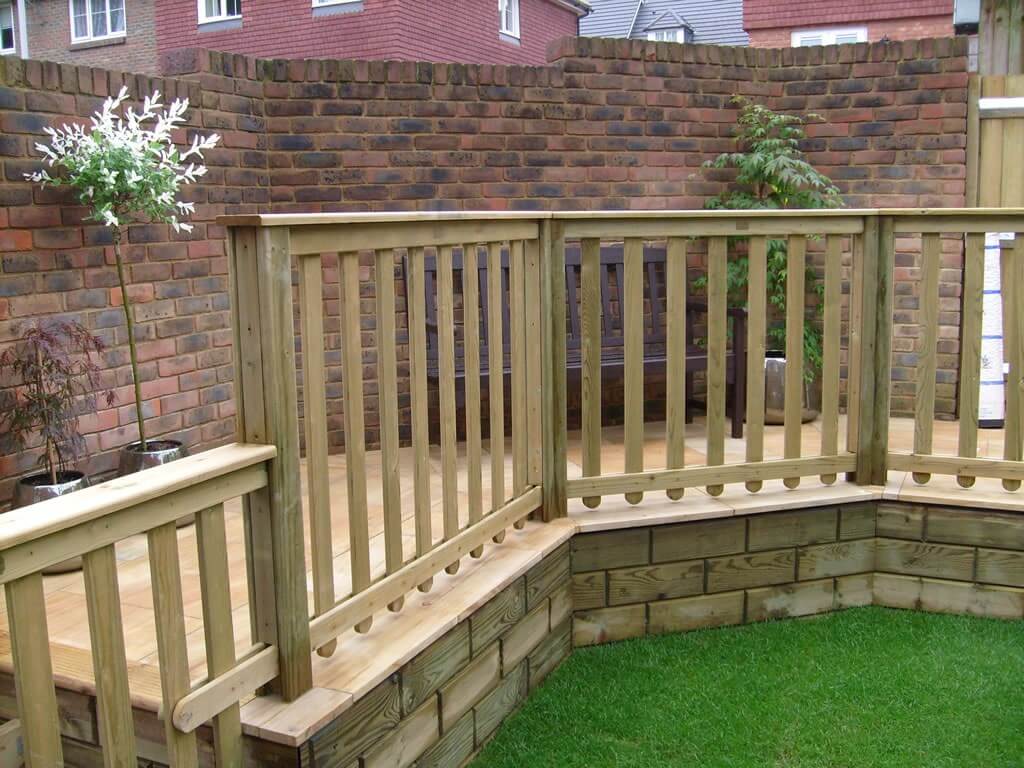 We thought you might like to use them to show customers with smaller gardens (as are now typical alongside new build houses) that you can achieve with such a small space.
On all of our visits we found the sales staff really helpful and would definitely use Jacksons again and we recommend you to our friends.
The reason behind the gated off area of grass is because we have two young children and a dog as you saw. The children have their own play area fenced off, which the dog keeps out of, they are free to play with their garden toys in a safe, clean environment. Another benefit of this closed off area is that it gives the rabbit a place to escape when she's had enough of the dog chasing her.
You may be interested to know that the area at the back of the garden, which you thought was more decking is actually sawn teak sandstone slabs, a lot of people have commented that it looks like wood.
See the image gallery here