19/12/2017 09:00 AM
Following a conversation with Blue Daisy Garden Design they informed us of a recent project they had undertaken for a client featuring our designer style Venetian panels.
We have interviewed the landscaping company who commented;
'Our clients really desired a patio area to entertain friends for social events combined with a place to grow vegetables but crucially they wanted to keep farm land views across the fields from the house. The garden awkwardly shaped and the property was built as part of a new build construction of detached houses in Meriden. Every property was purposely built to be open-plan to make the most of the surrounding landscape with farmers' field views to the rear.'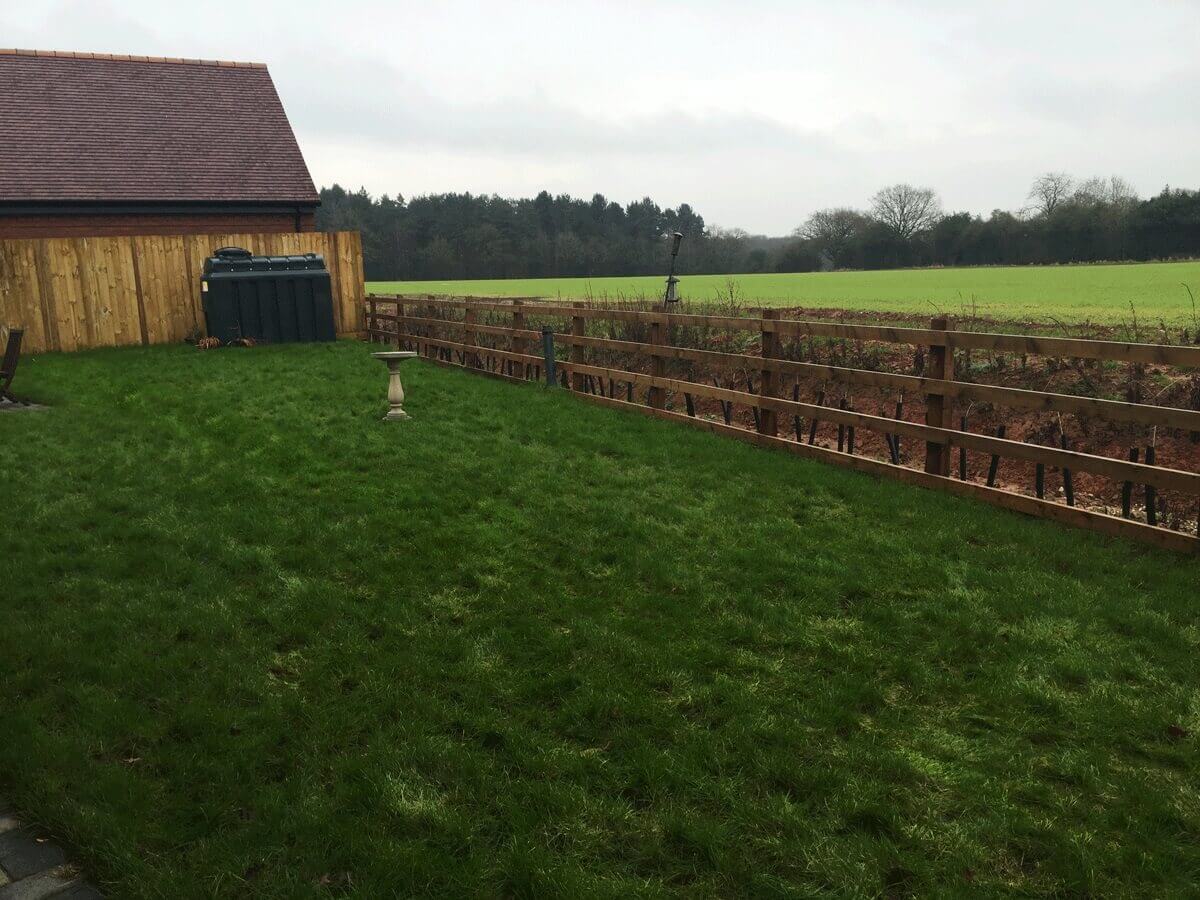 'Perhaps somewhat unusually one of the things to consider during the initial design phase was a sizeable oil tank, the shape of the garden (like an elongated triangle, very wide but shallow) and fierce winds coming in towards the house across the fields.'
Typically, what we often see in situations like this is people prefer to almost case the item (oil tank in this case) creating a large shed like figure.
'The design included a two-tier patio surrounded on both sides by Jacksons Fencing Venetian fence panels. We used them to camouflage the oil tank, hiding it from plain sight as well as to diffuse the incoming wind. We often use Jacksons products, as a company we appreciate quality handcrafted nature of the fencing, the quality control procedures in place and ease of process. As an organisation they recognise the value of supplying a premium quality product which stands the test of time which is why they offer a 25-year guarantee.'
'In addition, we installed in a small water feature by the patio using strategically placed lights to make the most of the space at night. We kept the fence low to the rear of the garden in maintain the farmland views and temporary windproof netting to protect the plantation from the wind.'
Our clients are loving their new space saying; 'we had a new house with a bare garden we wanted something tranquil, easy to maintain and colourful but most of allowed us to maintain those farmland views. We are so happy with the design, construction and planting.'