05/02/2019 09:00 AM
Slatted Fence Panels Used as Garden Screen to Hide Oil Tank
There are a number ways you can disguise your oil tank including colourful planting, hedging, brick walls with trellis but we would like to explore using fencing to screen off your oil tank and some of the things you will need to consider if this is of interest.
Hiding your oil tank using fencing (garden screen)
We receive regular enquiries from homeowners looking for cost effective solutions to hide areas on their property using fencing who often ask is it possible to cover an oil tank, wheelie bin, or unsightly air conditioner unit using garden screens.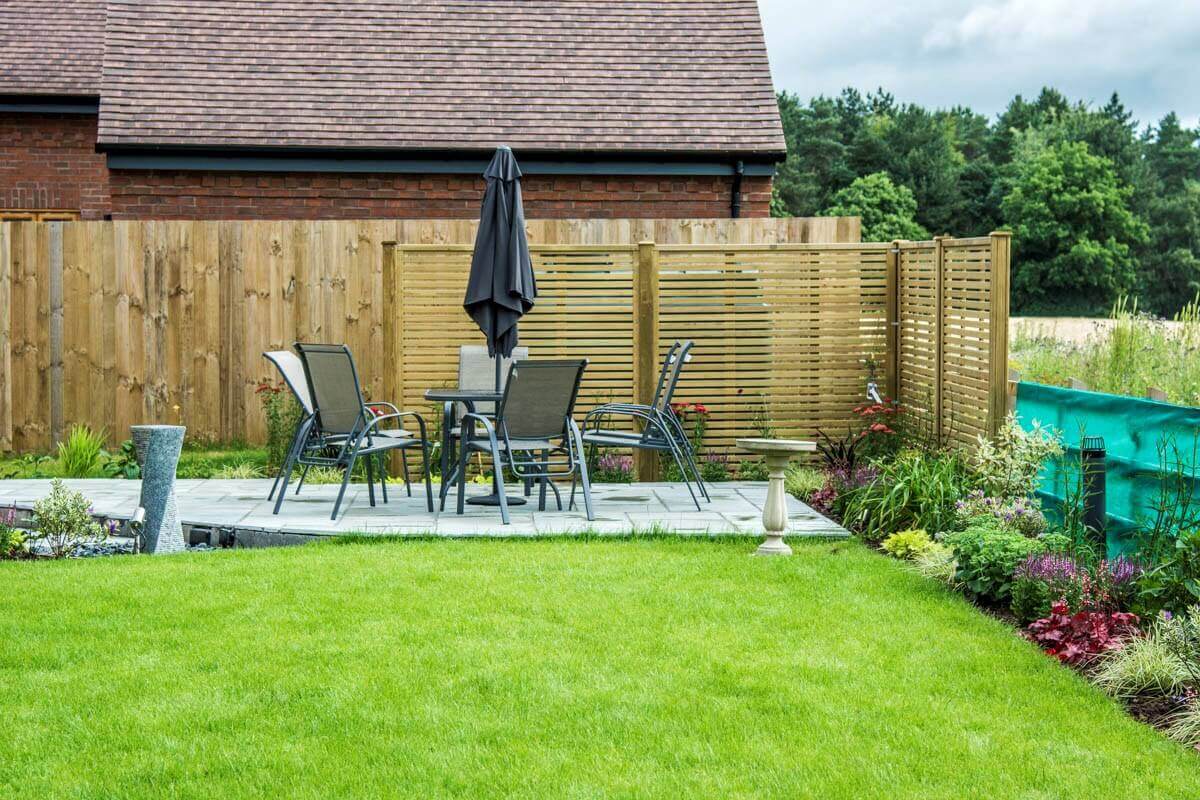 Please note: British standards require a clearance of 600mm between the tank and any garden screening so make sure as a minimum you leave the required clearance (we would recommend more), failure to do so may mean your tank does not comply with current regulations. There could be consequences if a problem was to arise.
Decide why you want to hide your oil tank
We recently had an enquiry from a customer who really desired a patio area to entertain friends for social events combined with a place to grow vegetables; importantly they wanted to keep the farm land views across the fields from their house.
However the garden was awkwardly shaped as the property was built as part of a new build construction project of detached houses in Meriden. Every property was purposely built to be open-plan to make the most of the surrounding landscape with farmers' field views to the rear, so having a sizeable oil tank present did not work for the client.
Often homeowners find removing older oil tanks from site can be expensive costing thousands in some cases.
Ugly oil tank in field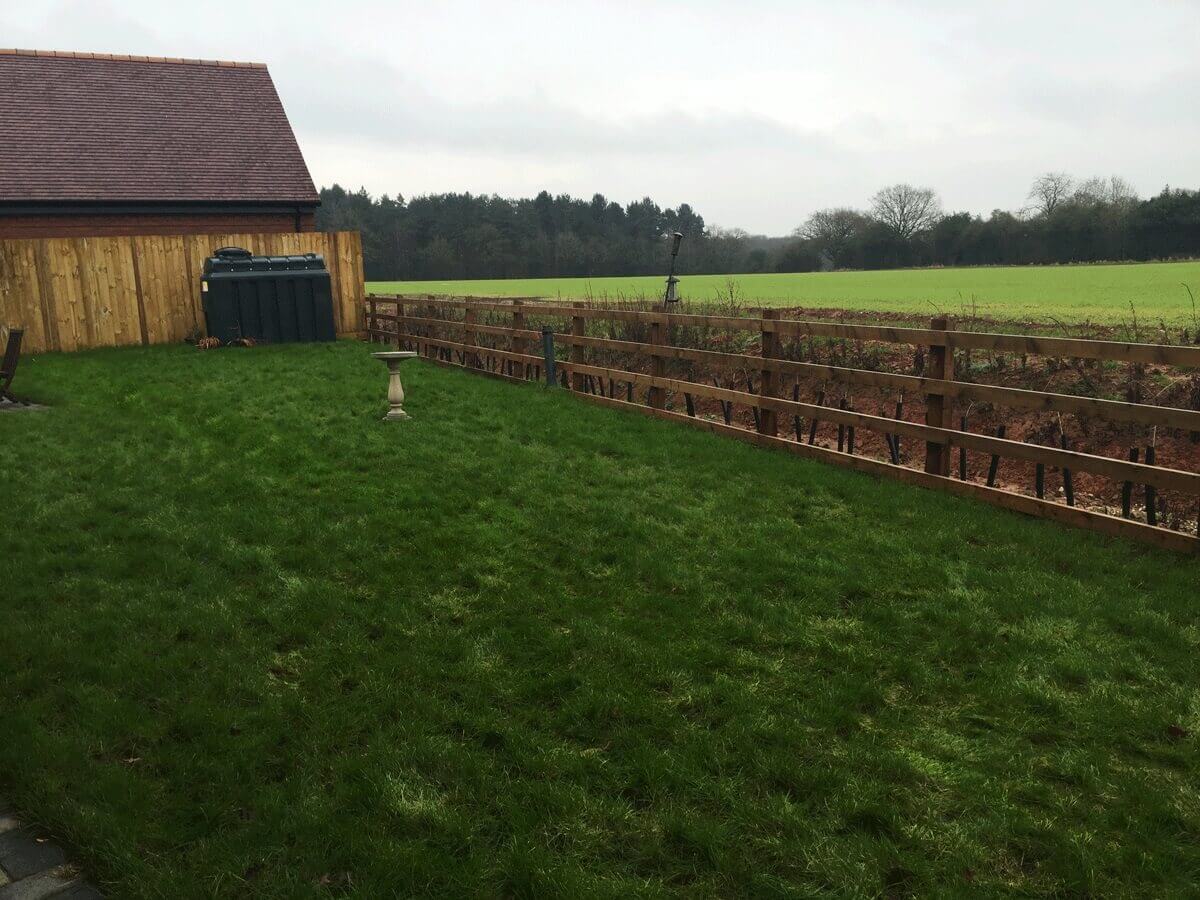 What to consider when installing screening for oil tank
What height fencing should be installed around the perimeter of tank
What type of fencing is required residential or commercial security fencing
Whether you require solid or slatted fence panels


In a recent installation by Blue Daisy Garden Design, designer Nicki Jackson provides comment about their clients' requirements saying "the clients' vision included a two-tier patio surrounded on both sides by timber fence panels.Using natural materials was important to the homeowners because they wanted fencing which added contemporary style to their open plan garden while still maintaining the security element. We know historically theft of oil from oil tanks in country locations has been an issue so they wanted to maintain visibility of the tank at all times. After some research we discovered Jacksons slatted Venetian fence panels which perfectly blend all of their requirements together. We used them to camouflage the oil tank, hiding it from plain sight as well as to diffuse the incoming wind."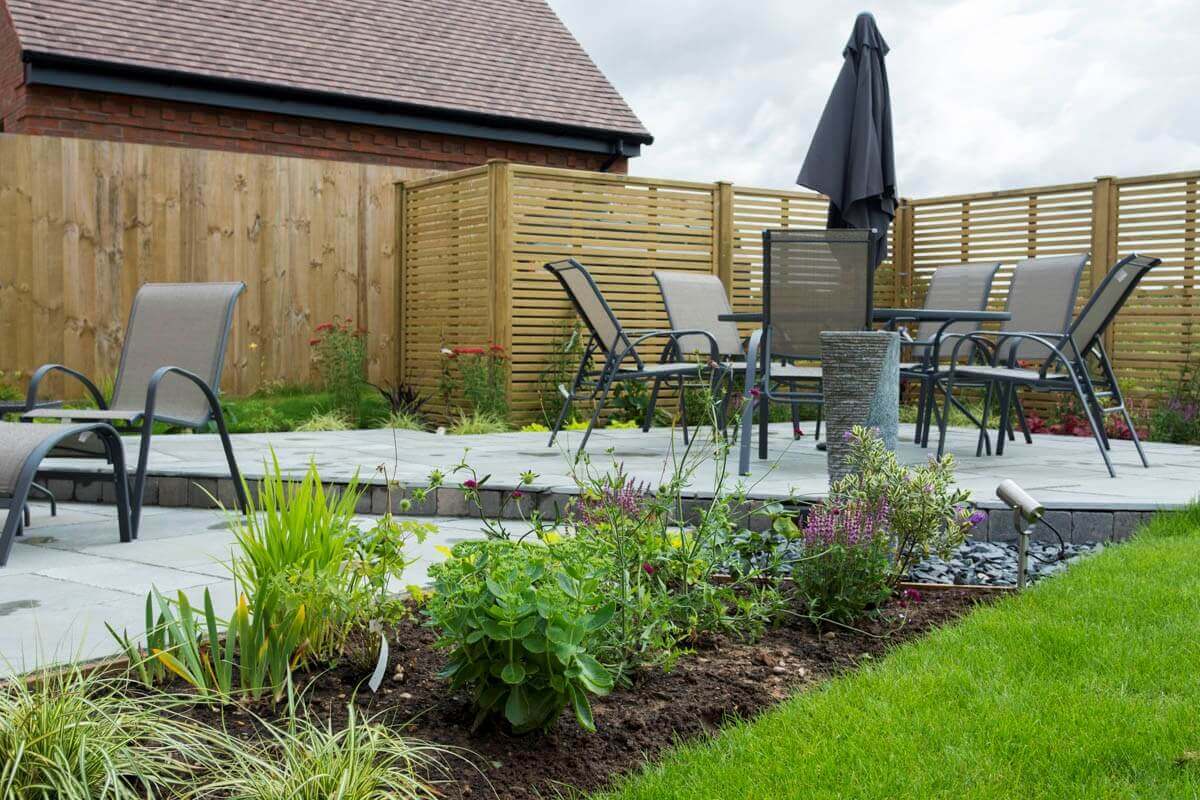 In addition Nicki states "we kept the fence low to the rear of the garden in order to keep the farm land views and erected temporary windproof netting to protect the juvenile plants from any high wind. In the winter we'll going back to plant a bare root hedge on the farmer's side of the boundary to form a natural windbreak for the garden. A yew hedge was planted to demark the vegetable garden from the lawn and borders and to provide some side protection from the wind for the edible planting."
What to consider when choosing a fence
When it comes to choosing a fence it can be a difficult task as there are so many different considerations to make however, the better you plan the better the end result will be. If you would like more information for what we recommend researching when choosing the right fence, explore our advice blog here.