02/08/2019 09:59 AM
This year we have collaborated with award winning garden designer Lee Burkhill, known as the Garden Ninja, to help create BBC North West's 'The Sunshine Garden', a design dedicated to the memory of Dianne Oxberry. Dianne was a local weather presenter who sadly past away from ovarian cancer. She had been a keen supporter of Tatton flower show, so it was only fit that her memorial garden was to feature in this year's show.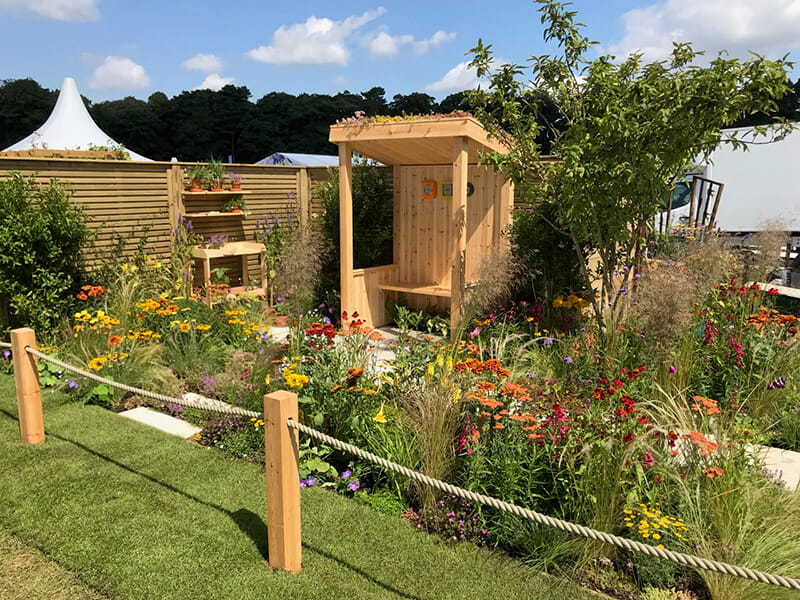 The garden was designed with Dianne at the heart and was influenced by her optimism, sunshine and enthusiasm. The garden was split into 3 distinct zones: rest and retreat; plants for pollinating insects; and grow your own, all of which feature prominently throughout the garden.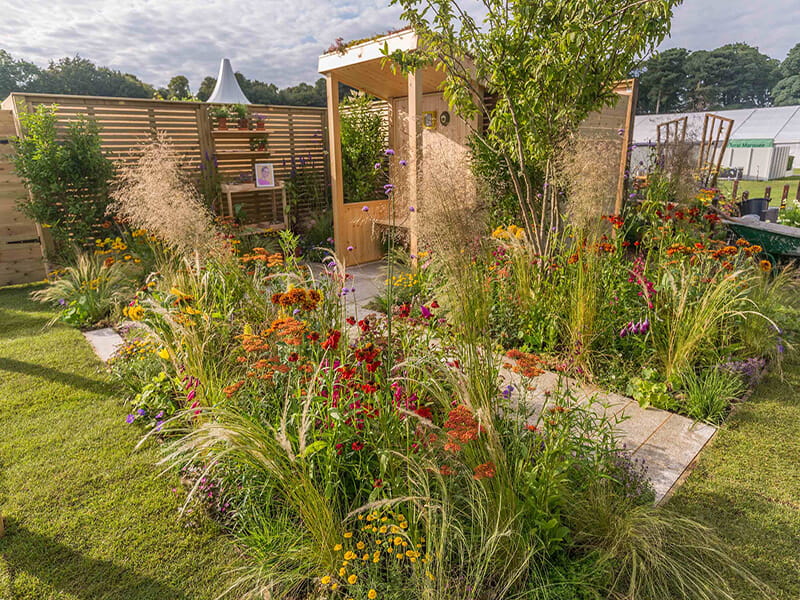 Over 450 plants were used to create the garden, including sunflowers grown by a local school. Our Venetian panels provide the frame and backdrop to the whole garden. The slatted pales of the panel were used to intertwine the climbing plants up the fence line and to provide support for the plants to grow. Allowing sunlight to pass through the panels allows light to reach the plants below, so the garden can flourish in all its glory throughout the summer months.
Our Regional and Branch Manager of Chester, Wendy Lawton commented "Our Chester branch has some very deep roots with the RHS Tatton Park Flower Show. Over the years our products have been placed in a number of stunning show gardens by award winning garden designers. It is a privilege for Jacksons Fencing to be asked to donate products to help create a lovely garden in honour of such a well known character in the North West."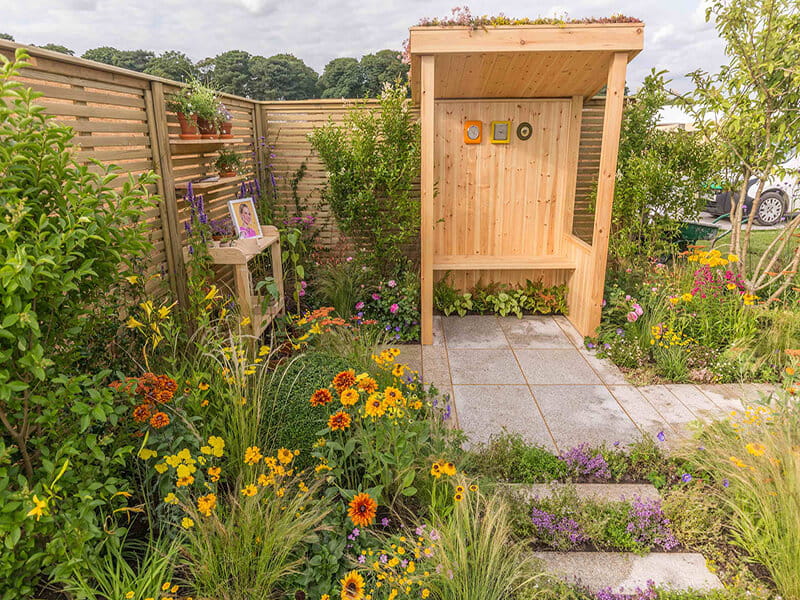 The colour pallet for the garden contained yellows, oranges and lava hot reds, which can be seen all over the garden. An arbour was created specially for this garden as a place to take refuge from a hot summer's day or sudden rainfall, allowing the garden to be enjoyed at any time. The roof of the arbour was covered in green plants and grasses which will attract insects, as will the high pollen plants chosen for the garden.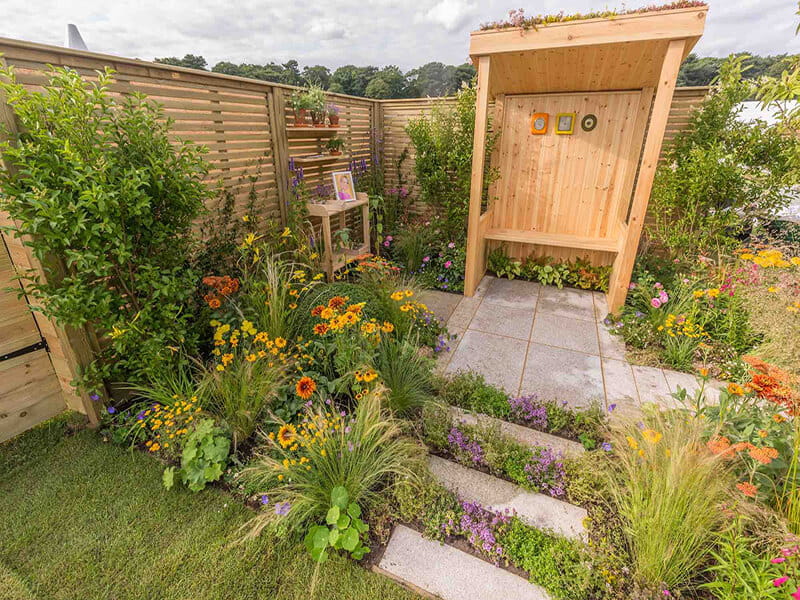 Once the show has finished, the garden is being donated to Wirral Hospice St Johns in Birkenhead which provides free care for patients with life-limiting illnesses including cancer.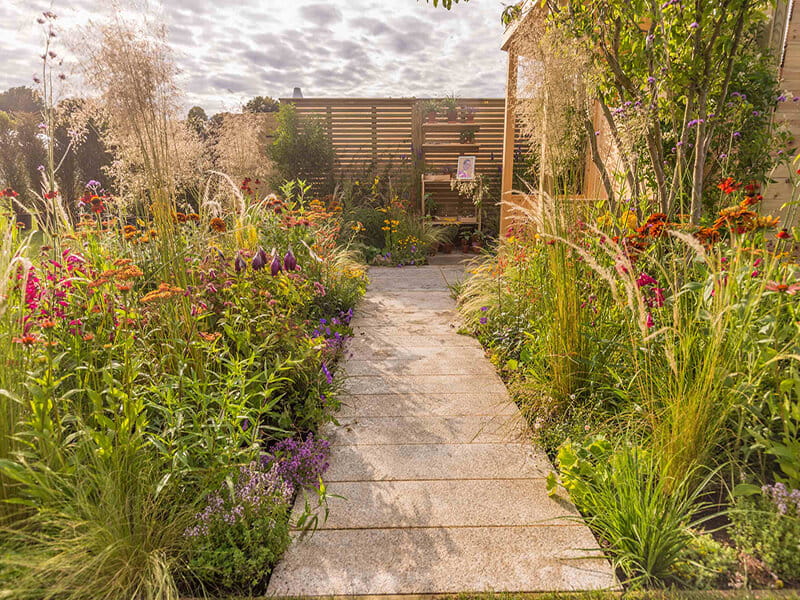 A lovely tribute to the late Dianne Oxberry.
If you'd like to find out more about the Dianne Oxberry Trust and donate to support raising the awareness of Ovarian Cancer click the button below.