28/05/2019 07:52 AM
We've had a chance to sit down with up and coming garden designer Stacey Bright one of the talented garden designers with the opportunity to create a show garden in the RHS Malvern Spring Festival this year.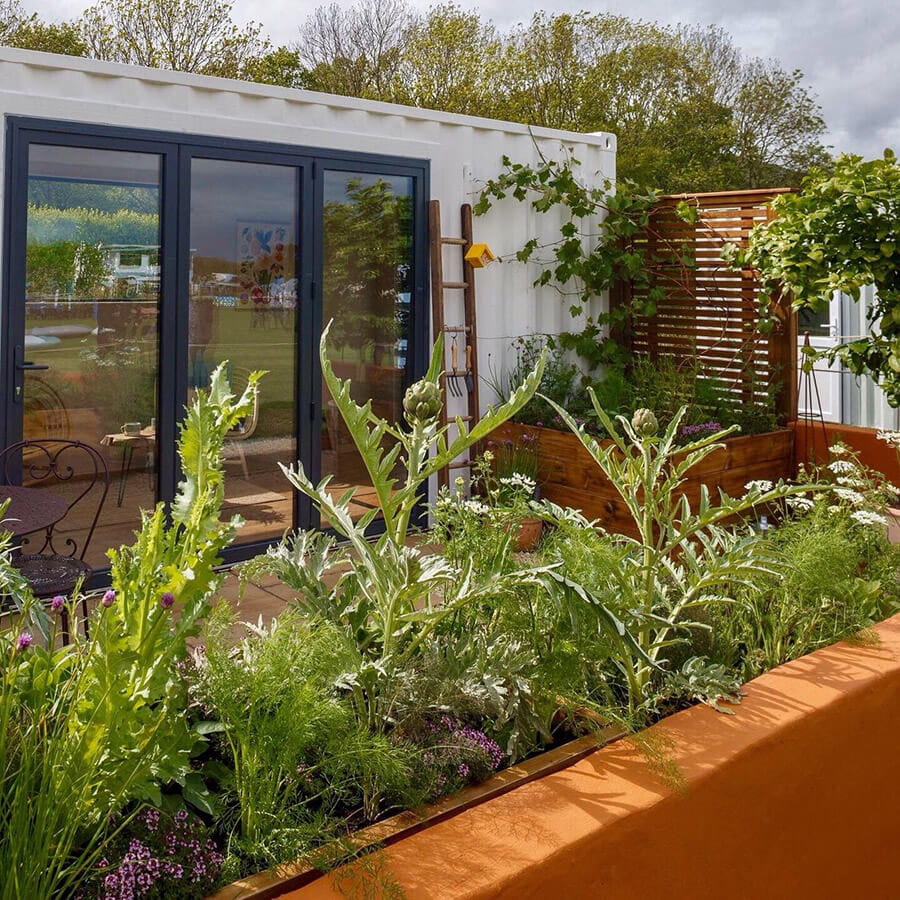 Based just outside of Cape Town, South Africa, Stacey has taken much of her inspiration from these years of South African living. The show garden is titled Ikhaya which means 'home' in Zulu. Reflecting this, the garden incorporates dust, rust and greenery into a contemporary living environment.
The garden is designed to evoke a feeling of farm living within the city. It is predominately planted with edible plants, which ties into this years RHS gardening week theme – Edible Britain, which allows the outside space to not only provide an area to relax but also functions as an open air pantry.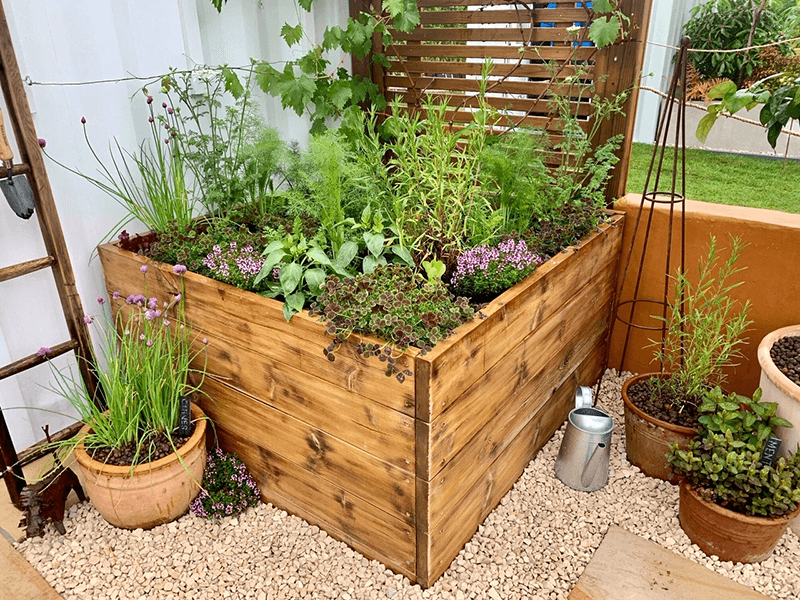 Our Venetian fencing is popular with many garden designers and will feature across numerous garden shows this year. Let's find out how Stacey came to use our panel within her show garden.
How did you find out about Jacksons Fencing and our Venetian panels?
'I came across your fence panels strangely enough browsing Pinterest! I was looking at Venetian panels for inspiration, and some caught my eye - they were yours! After some investigating, I came across more images of your panels being used at various RHS events and shows, and from there I found a link to your website.'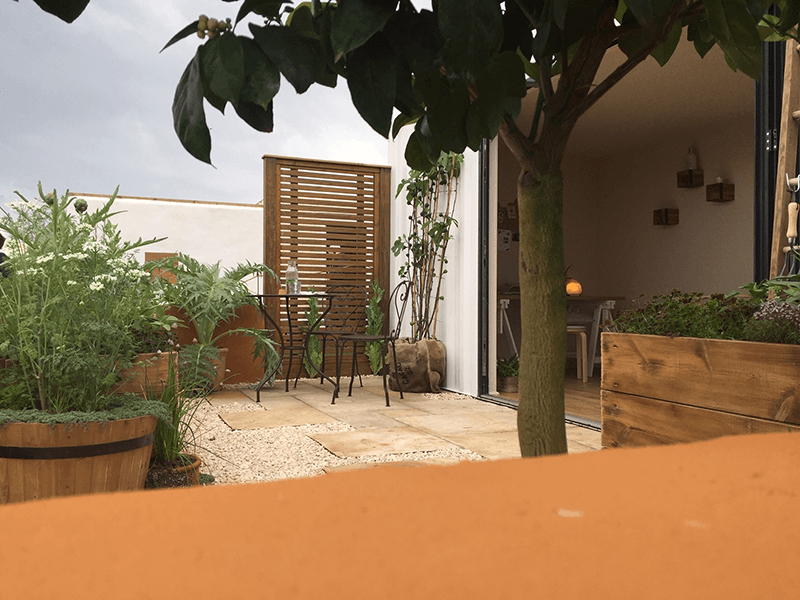 Why did you choose our panel over others?
I made my way down to Kent to have a look at the panels before I added them into my garden design. I was showed around the display panels where i was able to see material and quality in person. The panels were elegant and looked well made, I especially liked that they could be cut down to specific sizes for the project at hand, which is difficult to find at competitive pricing.'.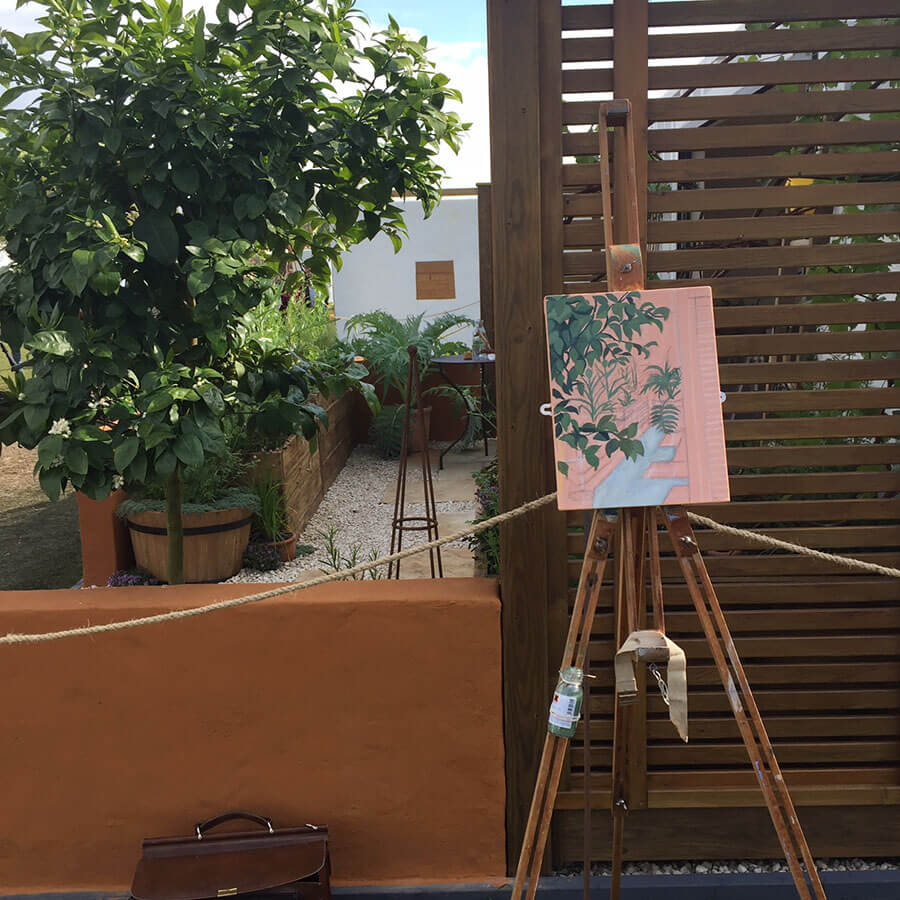 What made you choose the Venetian panel within your garden?
'My garden is inspired by my home country South Africa, and the farm living around the outskirts of Cape Town, incorporating rust and dust into a lifestyle. The Venetian panels are used to pull this idea into a contemporary living environment, a modern simplicity whilst keeping with the farm aesthetic by having functionality at the core of the product.'.
Stacey won a silver medal for her show garden, Ikhaya, at this years RHS Spring Festival.
Keep up to date with all our RHS Shows by visiting this web page