Buy with confidence
Secure payment

Secure payment

Our Payment Service Provider is Opayo, the largest independent secure payment service provider (PSP) in the UK.

Read more

25 Year Guarantee

Professional Installation Service

Professional Installation Service

Find out more about Jacksons Fencing Approved Installer Programme.

Read more
Decking has always been a popular garden feature, the product is a perfect way to extend outdoor living space, its also a great way to raise ground level to the height of the doors to ensure easy access to a property. If uneven surfaces are the problem, decking could also be used to rectify that.
Decking is a versatile product, the opportunities are endless and decking often allows customers to personalise their own garden space. For example creating an impressive walkway which joins the garden with the house, creating an ideal setting to frame colourful plants. Jacksons also offer the option of adding decking balustrade and steps, which allow customers to either limit or add access to the decking. Click on the items below to explore Jacksons decking ideas, all using bespoke timber materials.
Shopping with us
We offer the longest guarantee available on timber products for residential use.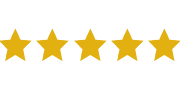 QUALITY, SERVICE AND VALUE
Established for over 75 years, our staff are ready to help with a wealth of knowledge and expertise
Find out more

Guaranteed peace of mind
Find out more about our market leading 25 year guarantees for service and timber treatment
Read more

Apps & online planning tools
Use our online tools to plan and price your Fencing, Gate or Decking project.
Get Started