17/11/2021 12:17 PM
7 Stylish & Inexpensive Garden Fence Ideas For The Savvy Homeowner
Whether it's a traditional style garden or a contemporary inspired design, it's important to choose a fence style that supports your overarching theme. For certain garden designs, planting can play an important role in complementing the fence design or using trellis panels to act as privacy screens. Should you decide to decorate your border with natural garden fencing or add height with pergola structures we have a variety of stylish yet simple garden fence ideas to suit your needs.
Below is a range of garden fence ideas with either privacy or decorative features with many different fencing styles which demonstrate how previous customers have installed them into their garden.
Contents
Use Lattice Trellis Fence As Privacy Garden Screen
Use Decorative Slatted Fence Panels
Garden Ideas To Improve Privacy
Use Horizontal Fencing In Small Gardens
Create Screening and Storage Areas
Raised Beds in Your Garden (Sleepers)
Acoustic Fencing To Reduce Noise Pollution
Use Lattice Trellis Fence As Privacy Garden Screen
If you're looking for a decorative fence style that improves privacy while still keeping the garden light, airy and open, then a trellis panel is the perfect option. Lattice Trellis, features smaller squares at 38mm wide, meaning unlike standard Square Trellis, Lattice improves privacy and provides you a natural garden screen; which is ideal for adding to garden walls, or as a standalone fence panel though there are many Different Trellis Types.

In the garden below a customer has set our Lattice Trellis in front of a garden wall to increase height and privacy while keeping with the Bali inspired theme.
Beware: for advice covering the aspect of planning permission specifically relating to Trellis Fence Toppers (Lattice Trellis) see our guide: Do I Need Planning Permission For Trellis.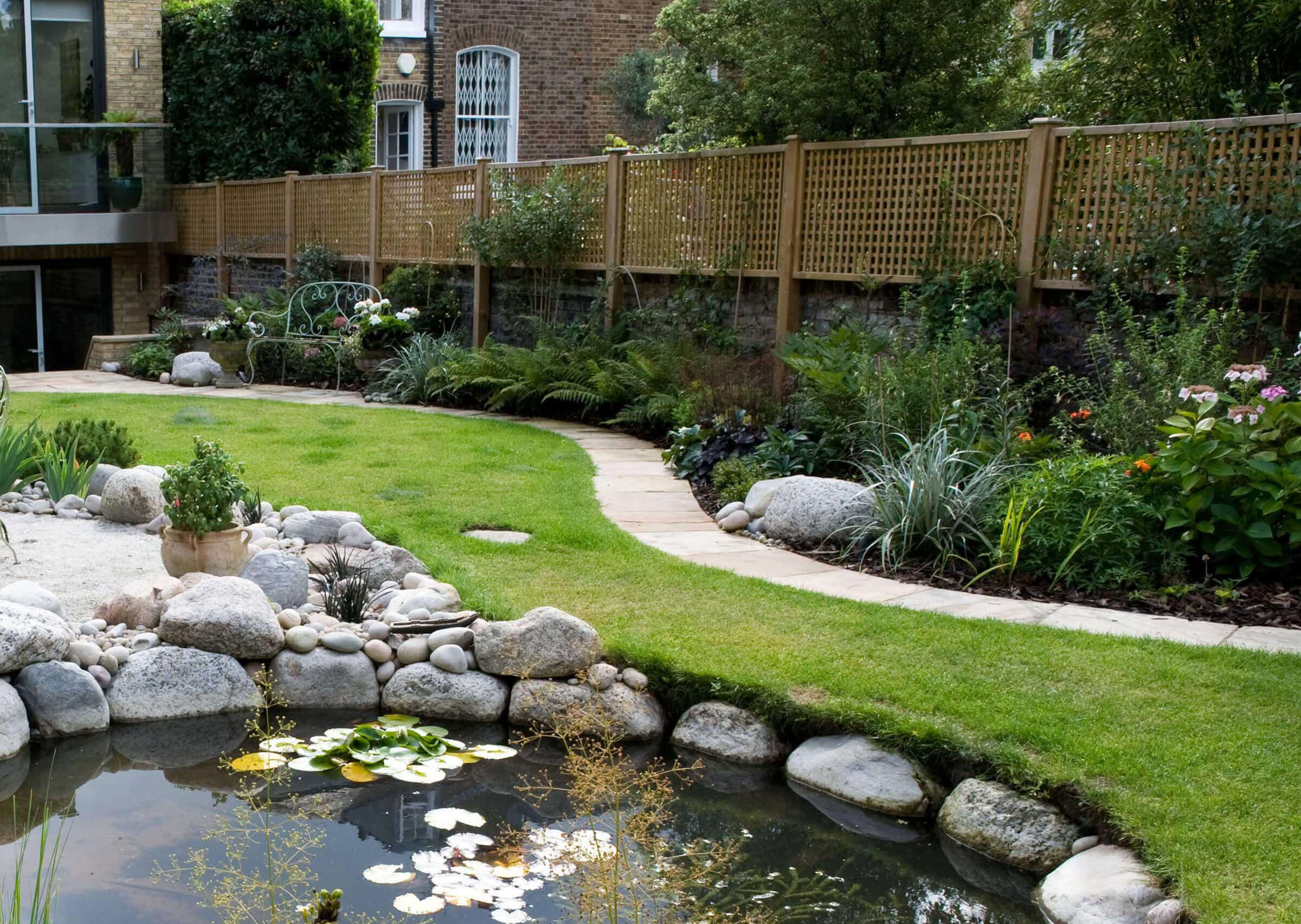 Use Decorative Slatted Fence Panels

Clean wooden lines add a contemporary finish to modern gardens, the continuous slats are notorious for making gardens appear longer, therefore this style is perfect for courtyard gardens where space is at a premium. These panels are slatted (also known as semi solid), meaning that they do not provide total privacy. However, for added privacy using a decorative slatted design you may opt for Venetian Hit & Miss panels. Made with horizontal slats on both sides of the panel, fixed in an alternating pattern meaning visibility is greatly obscured, however, light and air still pass through, helping to improve the lighting in your garden. By allowing light through their horizontal slats these panels produce bands of dappled light and shade with dramatic effect.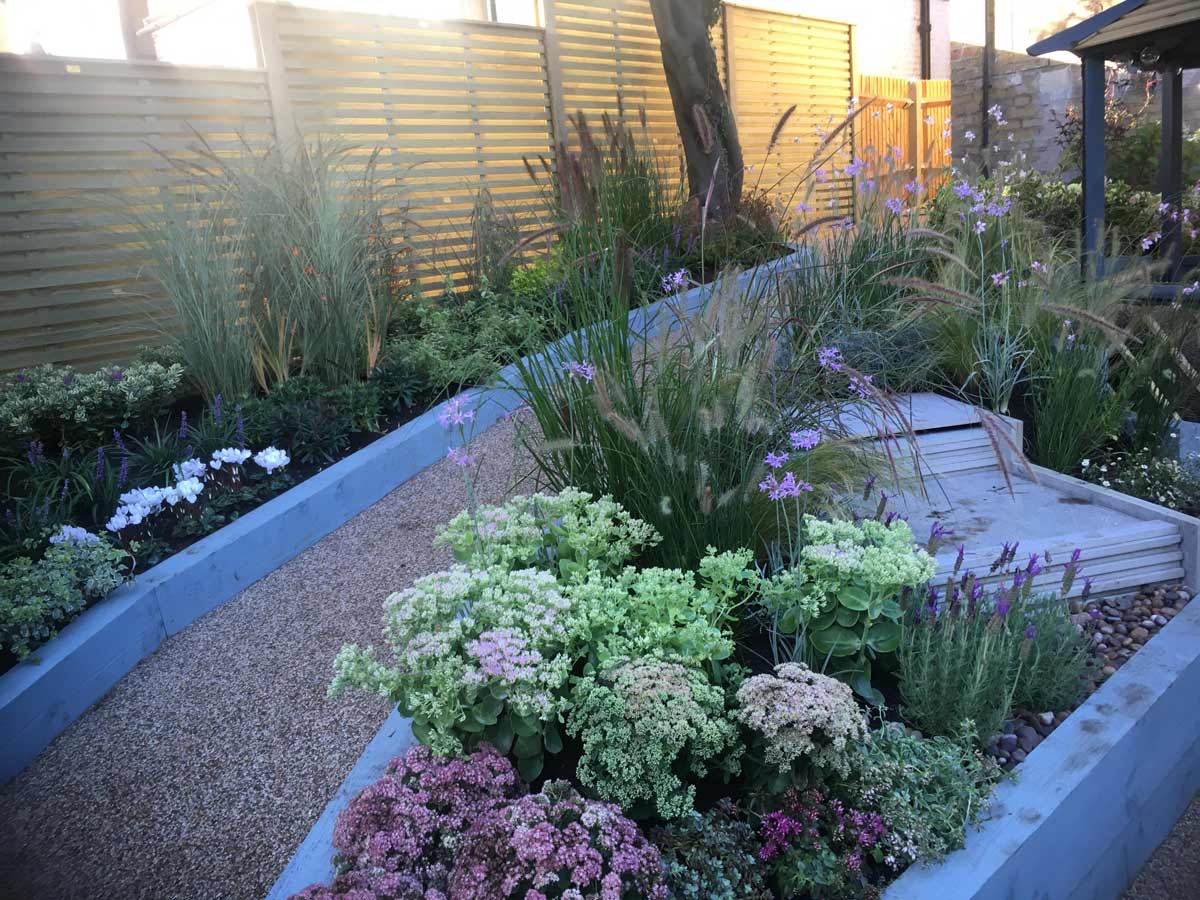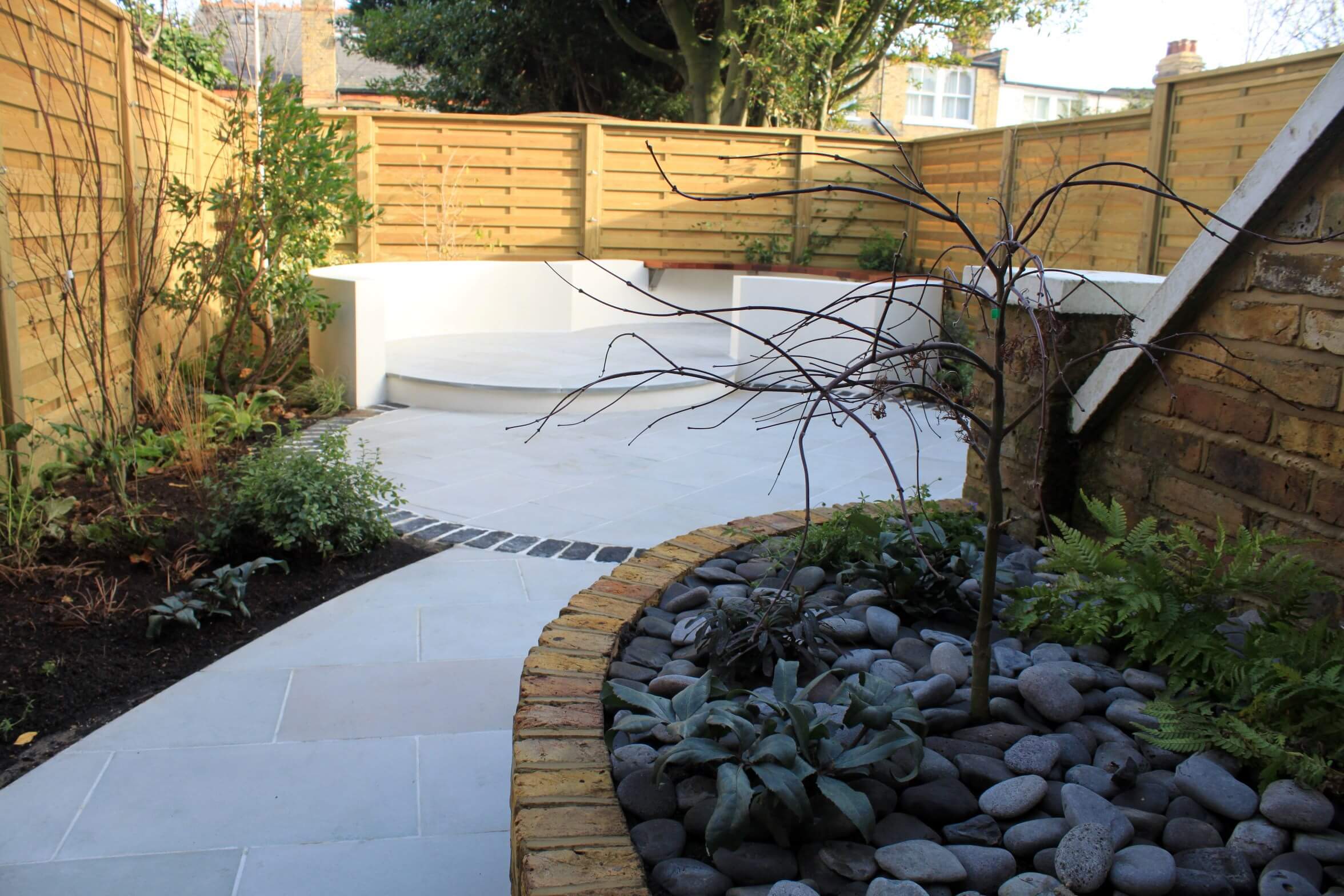 Garden Ideas To Improve Privacy (Use Climbing Plants)
This garden fence idea draws on urban inspirations to better utilise your garden space and is perfect for enthusiasts hoping to make the most of the limited space inside their garden. By placing climbing plants which naturally grow upwards by the sides of sheds or outhouse buildings, living walls or fencing allows the foliage gradually take over to the extent that only the plants become visible, so the vertical surfaces really can resemble a green or living wall.

Our Woven style panels grace many country style gardens and provides greater privacy compared to our contemporary slatted range, however the woven slats still leave small gaps which can create a beautiful light effect when the sun shines through them. Woven is one of our most popular styles and has regularly featured in Alan Titchmarsh's ITV Love Your Garden (2017, 2018 and 2019, 2021).


Use Horizontal Fencing In Small Gardens
A common technique employed by experienced garden landscapers or fencing contractors to make smaller gardens appear more spacious is to use horizontal lines in their design concepts, to elongate the space and make it appear longer. RHS Award Winning Garden Designer Peter Reader uses this concept to great effect in this Hampstead garden.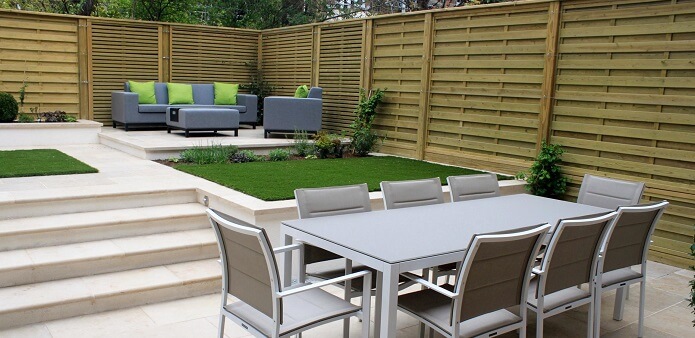 Create Screening and Storage Areas
Your outside space is an extension of your home, and as with any household space there is potential for clutter and untidiness, especially if you have a young family. To enjoy your garden or entertain friends without having to see unsightly clutter we recommend introducing a garden screen to act as a creative cover solution. Whilst Garden Screens can be used to great effect to hide or disguise certain features, they also have an important role to play in defining key areas within the outdoor space and can be a cost effective solution as an attractive feature which conceals items you do not want guest to see.

For greater detail on the subject browse our blog which covers our Top 5 Screening and Storage Solutions for ideas to keep your garden looking gorgeous all summer.

Use Pergolas and Raised Beds to Structure in Your Garden (Sleepers)
In a recent installation a couple had the idea to use a single pergola combined with raised sleeper beds to create a pergola structure in their garden to act as a green fence screen. This is a great idea if you do not have space for flowerbeds in your small or courtyard garden. Investing in a timber raised bed means you are able cultivate a colourful flower garden using minimum ground space whereas wall shrubs, for example do require more ground space. Popular plants for this type of install include Clematis, Roses, Wisteria and Honeysuckle.

Wire, mesh and fencing all serve the purpose of coaxing your plants upwards, trellis fencing can also be perfect product for creating a screen or feature a Pergola Structure in your garden and it is also ideal for climbing plants.

In our example the image demonstrates how the couple utilised steel wires and fixings to accomplish the green screen idea.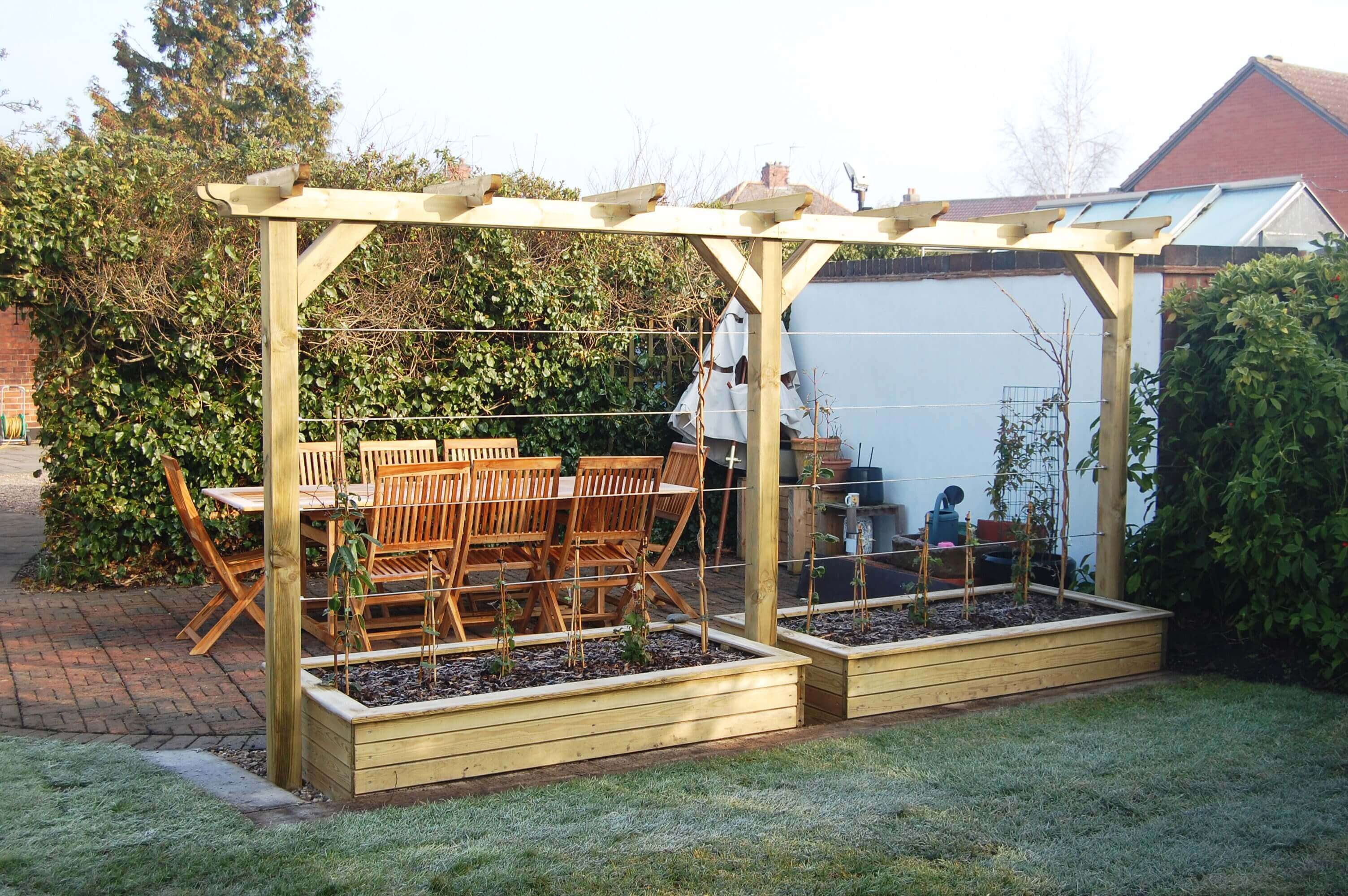 Acoustic Fencing To Reduce Noise Pollution
Finally, if the most important thing to you is to unwind in quiet in your compact garden, then look no further than Acoustic Fencing barriers which have been designed to reduce road side noise pollution. Acoustic barriers are becoming more commonly used within residential settings as home owners, architects and developers look for solutions to reduce noise pollution created from the ever increasing population. We know the rise in population has increased road usage and our demand for fast deliveries has meant our roads are busy at all hours of the day, so Jakoustic® timber systems are an effective answer to noise pollution in an ever-busier world.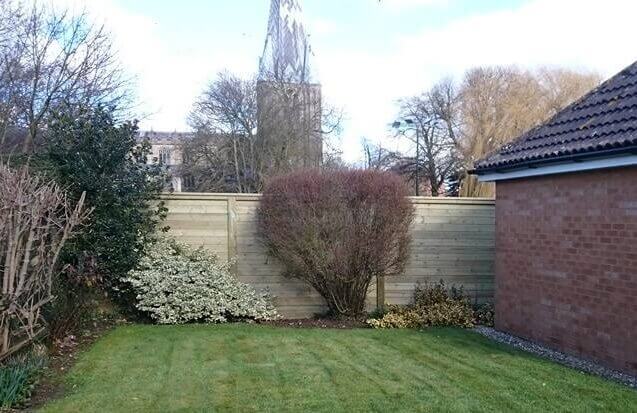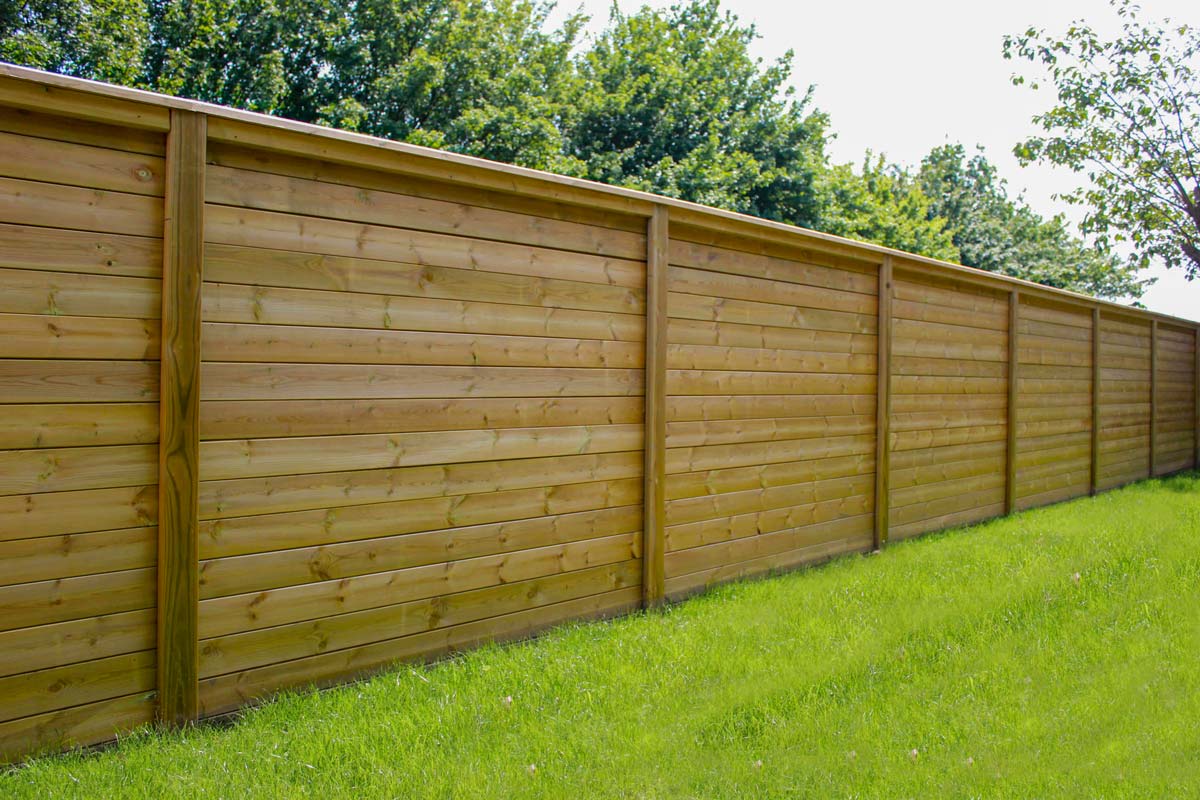 Fence Comparison Tool
Compare all the different types of fence panels we offer using our handy comparison tool.