24/07/2018 02:14 PM
Garden fence ideas to create the ideal home
Don't sit on the fence when it comes to creating your ideal home, create a garden you can be proud of, your own personal oasis to unwind and relax. Once you've created your dream garden, create an exceptional boundary to emphasize your garden design and bring the attention in.
Whether it's a traditional style garden, contemporary or Bali inspired, it's key to choose a fence style that will support and enhance your garden arrangement. For certain garden designs, planting can play an important role in complementing the fence design; this is mostly known to be with slatted fence panels. So whether you decide to decorate your border with trellis flower walls or keep things clean cut with a slatted style, we have a stylish fencing ideas to suit your needs.
Below is a range of different fencing styles with examples of how previous customers have utilised them in their garden.
Lattice Fence as a privacy screen
If you're looking for a decorative fence style that creates privacy while still keeping the garden light and open, then a trellis style is perfect. Lattice Trellis, features smaller squares at 38mm wide, meaning unlike standard trellis, lattice will create more of a privacy screen. Which is ideal for adding to garden walls, or as a standalone fence panel. In the image below a customer has set our lattice trellis in front of a garden wall, adding extra height and privacy while keeping with the Bali inspired theme with the use of Asian style planting.
Beware: for advice covering the aspect of planning permission specifically relating to trellis fence toppers (lattice trellis) see our guide.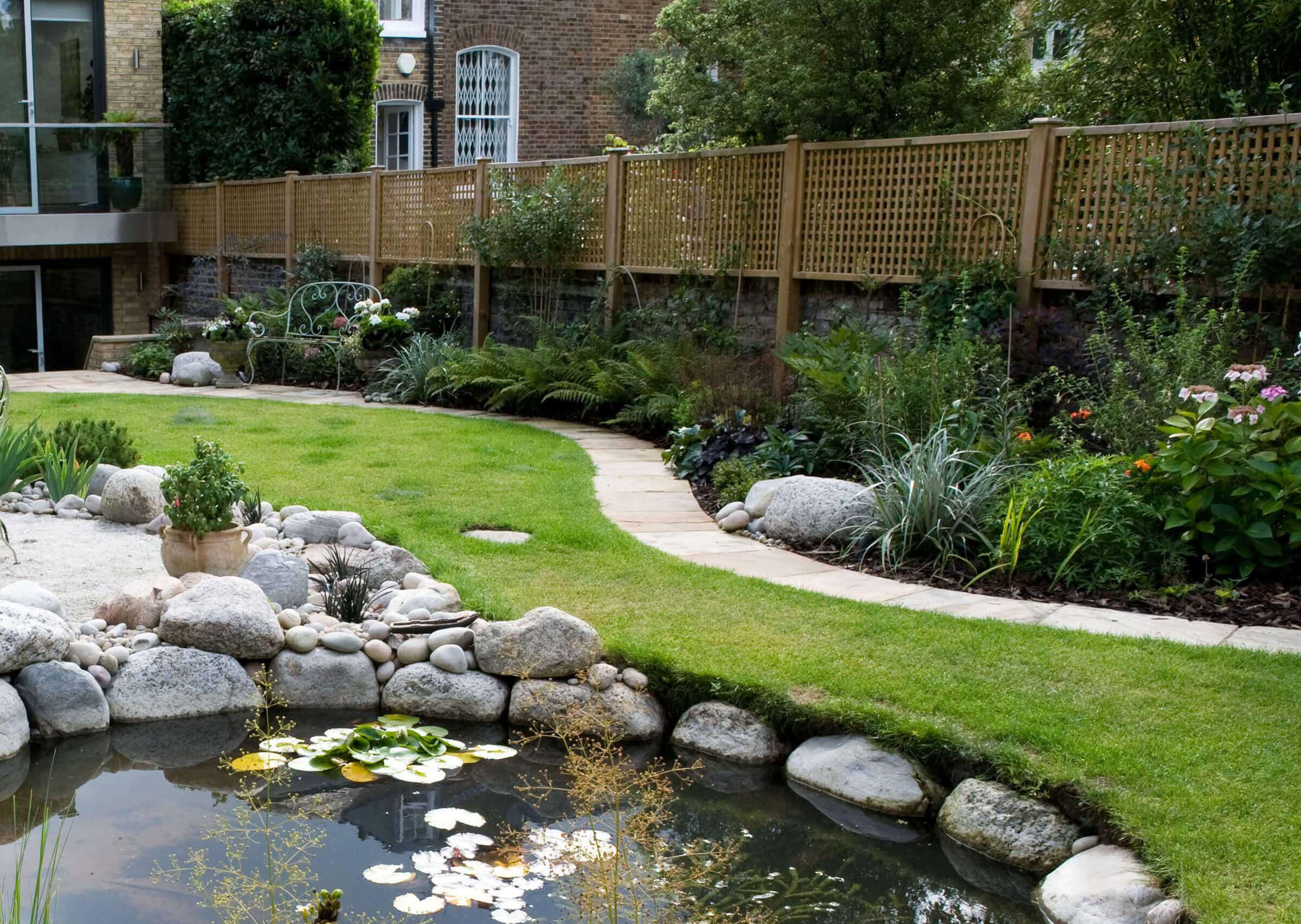 Horizontal wood fence to make gardens look longer
Clean wooden lines add a contemporary finish to modern gardens, the continues slats are notorious for making gardens look longer, therefore this style is perfect for courtyard gardens where space is at a premium. These panels are semi-solid (or slatted), meaning that they do not provide complete privacy, if you're looking for a slatted fence style that will provide more privacy then opt for a Hit & Miss Venetian type panel, the slats are fixed to both sides of the panel to create more privacy.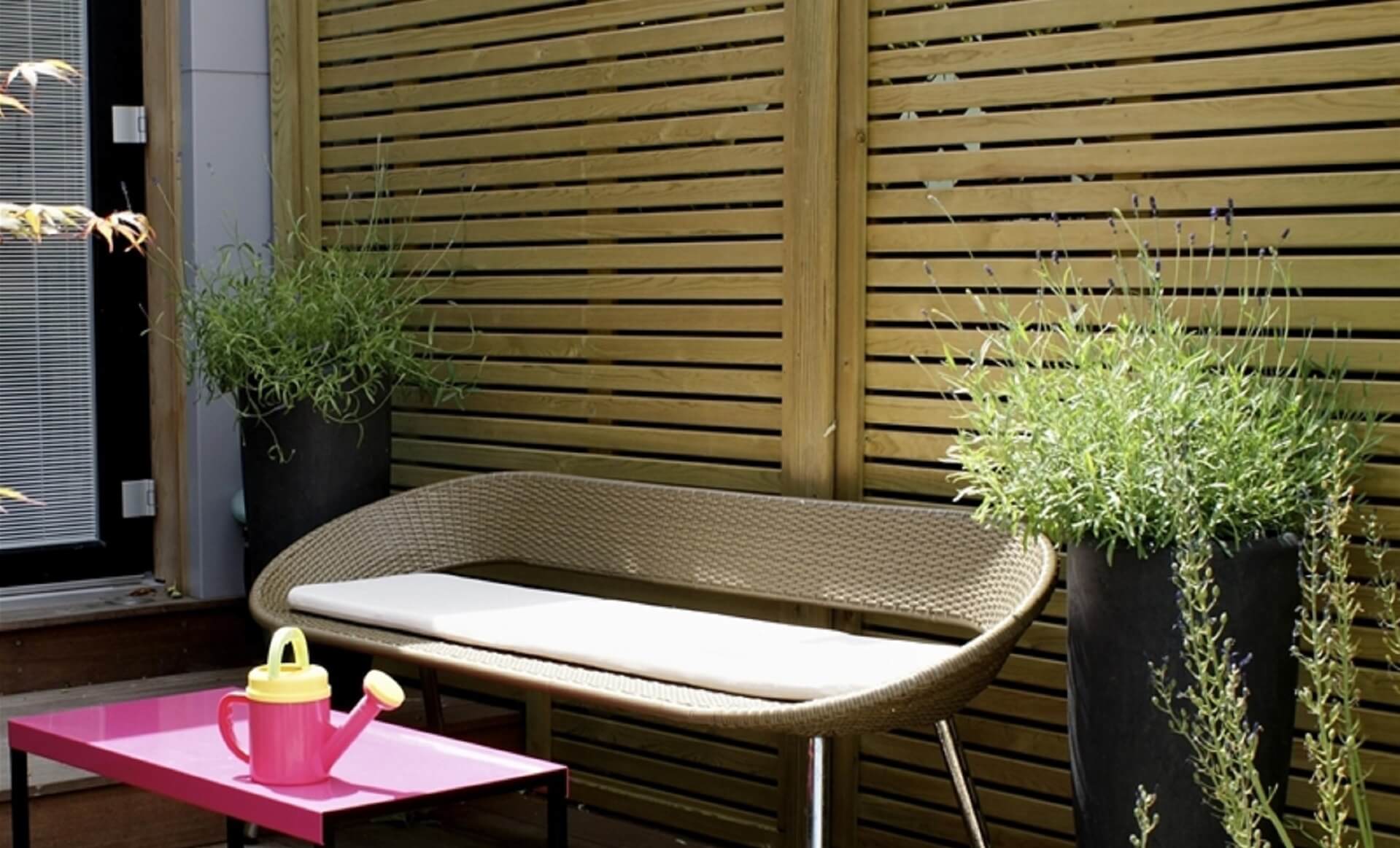 Country Woven with climbing plants
The popular Woven style graces many country style gardens, this semi solid panel provides more privacy than our traditional slatted range, however the woven slats still leave gaps which create a beautiful dappled light effect when the sun shines through them. Woven is one of our most popular styles and is featured on ITV Love Your Garden in 2017 and 2018.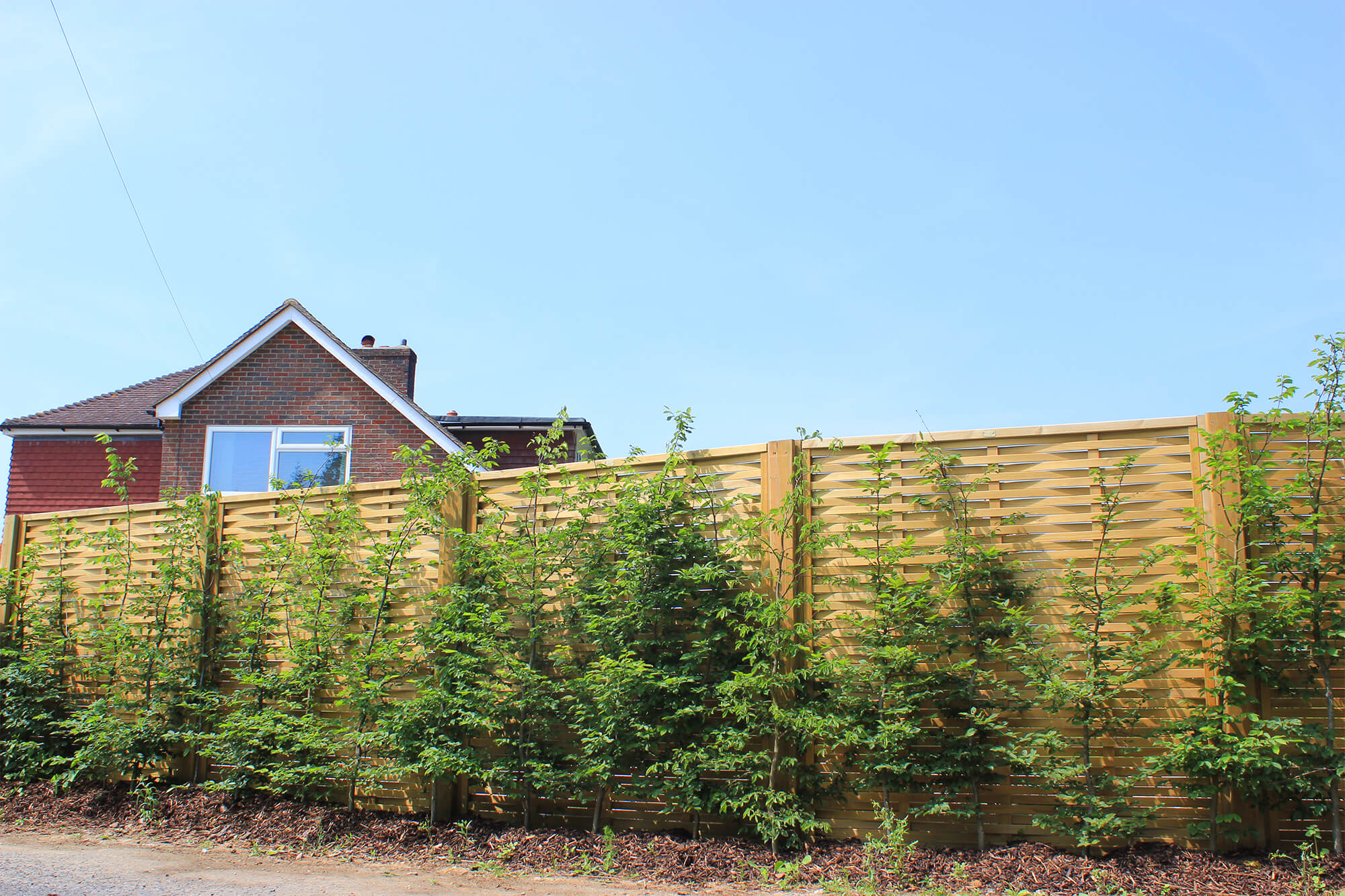 Create an outdoor room with Louvre fencing and garden mirroring
If you're looking to create an outdoor room then our Louvre panel will create the perfect back drop, the panel is reminiscent of Louvre blinds or the very popular French shutters. Louvre is a semi solid panel with masses of style, in the image below a customer has hung a mirror from a Louvre panel which creates the ultimate garden room effect.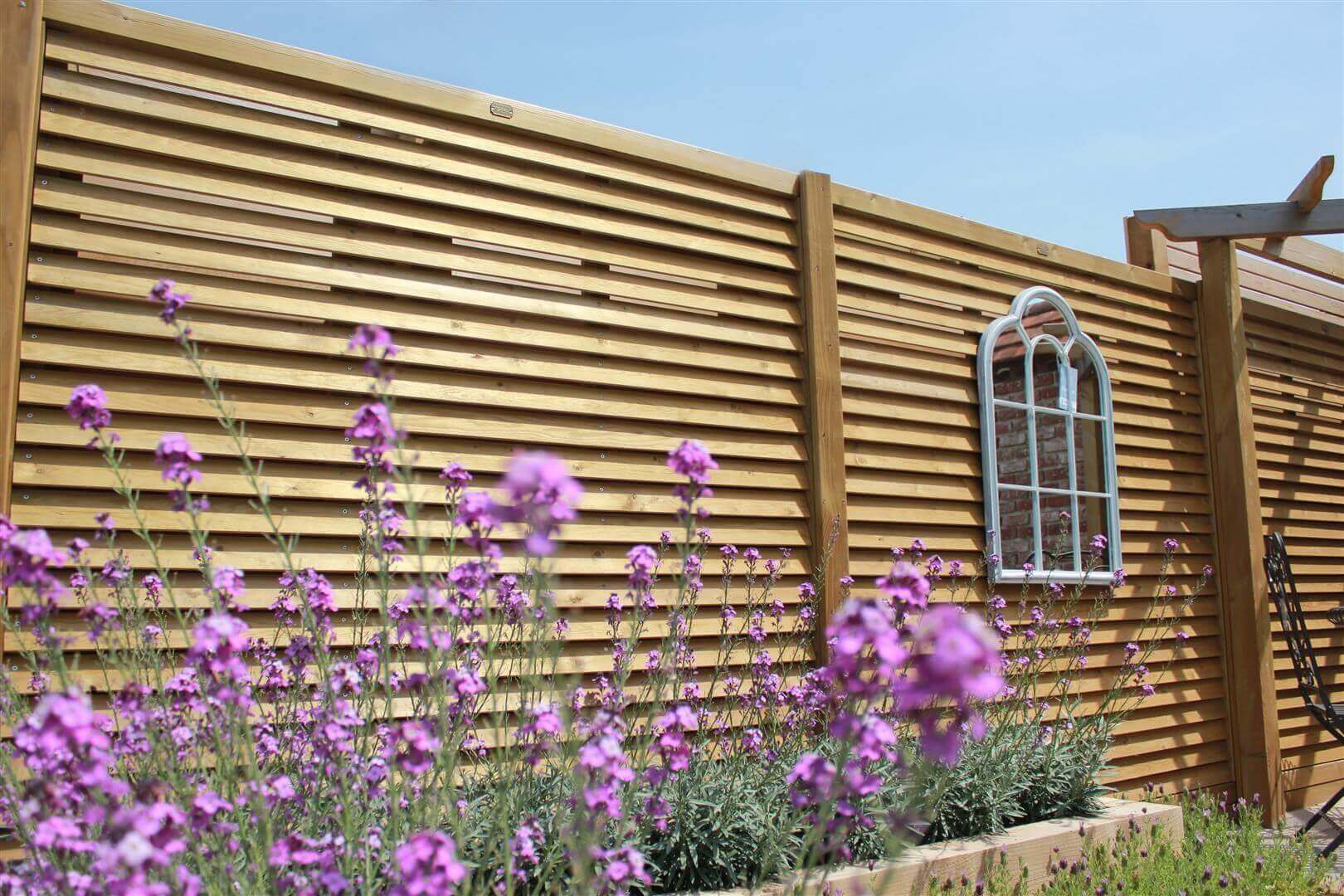 To view our full range of fence panels
click here
, alternatively to view our collection of customer project stories and our latest
blogs
.