02/03/2020 12:00 AM
Picket fencing has been a front garden favourite for many years. The design has been favoured by many for offering an attractive option for marking a boundary without blocking the view. It's a truly timeless panel that has a whole lot of undiscovered potential.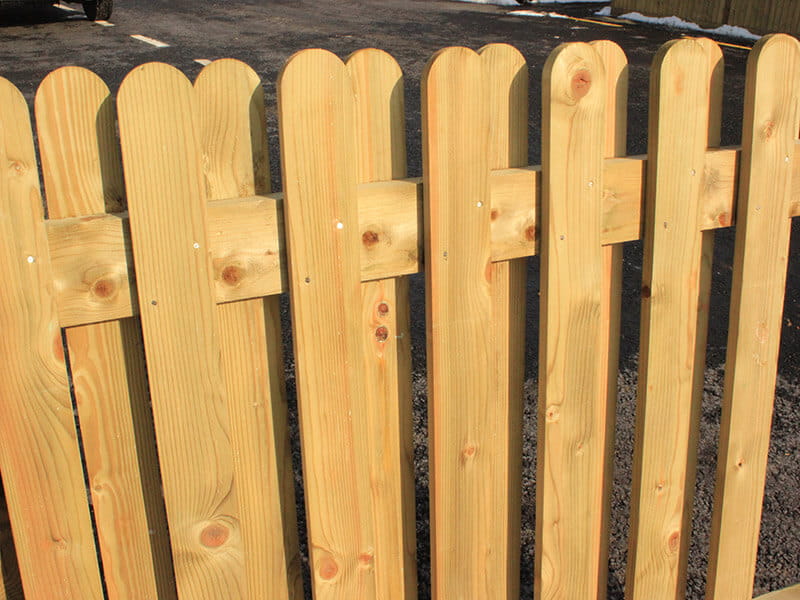 We offer multiple forms of picket fencing but this blog is designed to show you different ways to create various designs and styles utilising the capabilities of the picket fence and its components.
To start, we'll go through the main options:
Picket Fencing in Panel Form
Picket fencing in panel form is delivered in pre-constructed panels or 'bays' that can be used with our slotted Jakposts. The panels simply slot into our Jakposts and should be screwed in for security. You can opt for pointed or rounded tops to suit your garden. Available in heights of 1m and 1.2m.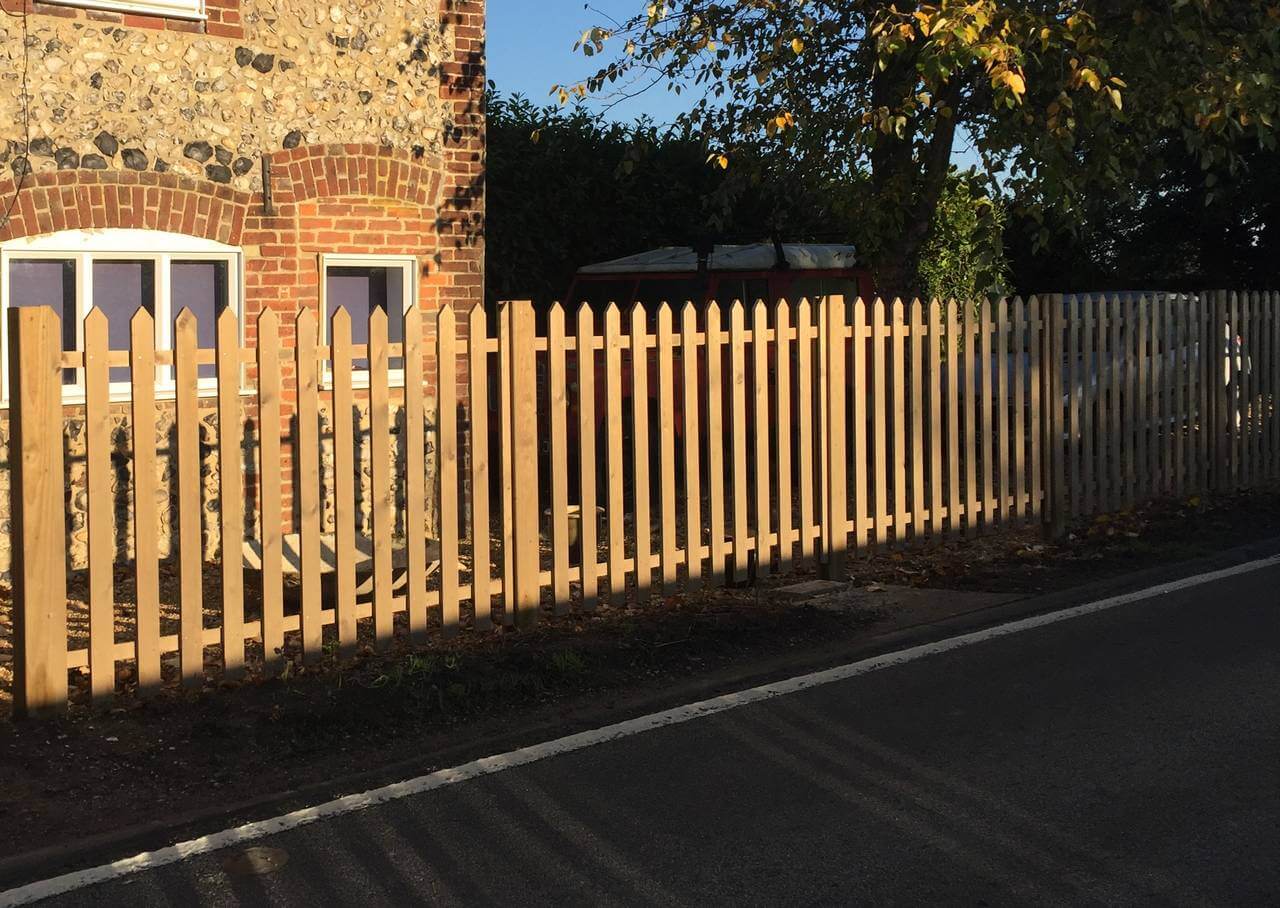 Mitre
We developed our Mitre panel to add a contemporary twist on the traditional design of a picket fence. Its narrow, elongated pales help give its name as it's similar to a bishop's mitre. As standard we only supply this in pre-constructed panel form for use with our slotted posts. Available in heights of 1m and 1.2m.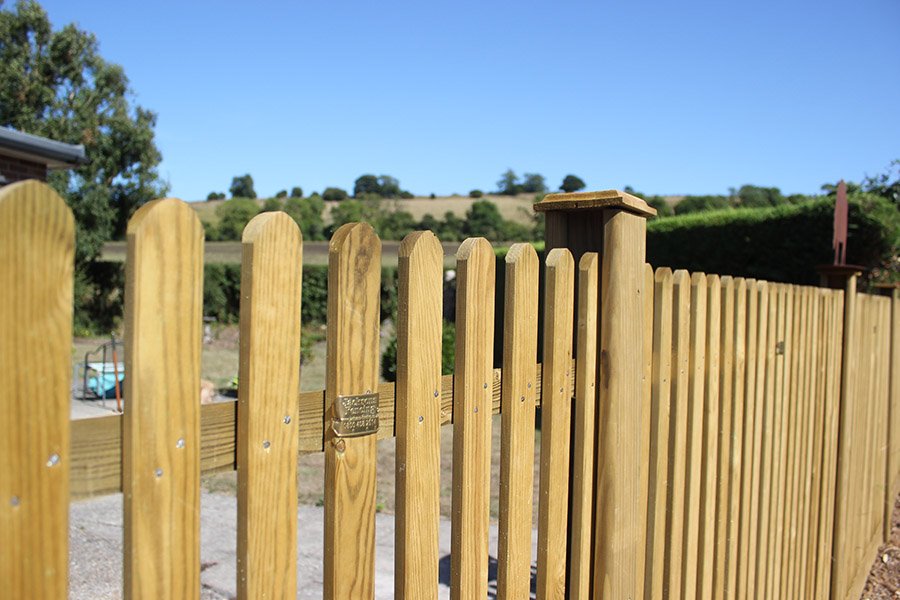 Traditional Picket Fencing
Traditional or 'kit form' picket fencing is designed to be installed on site. Pales, rails and posts all come separately giving the freedom to select the pale spacing, the height of the pales and the ability to install the fence on tricky sites e.g. a hilly garden. Traditional picket fencing is available with rounded and pointed pales in various heights.
Fence Comparison Tool
Compare all the different types of fence panels we offer using our handy comparison tool.
It doesn't stop there!
The possibilities are endless, traditional picket fencing allows you to create a unique and individual design. Below we've demonstrated some potential ideas. Alternating pales on either side creates a hit and miss effect which not only looks good but can increase the privacy a standard picket fence offers. This design would be ideal in front gardens where you would like to distort a person's line of view. Or in gardens were you need to provide more security for pets.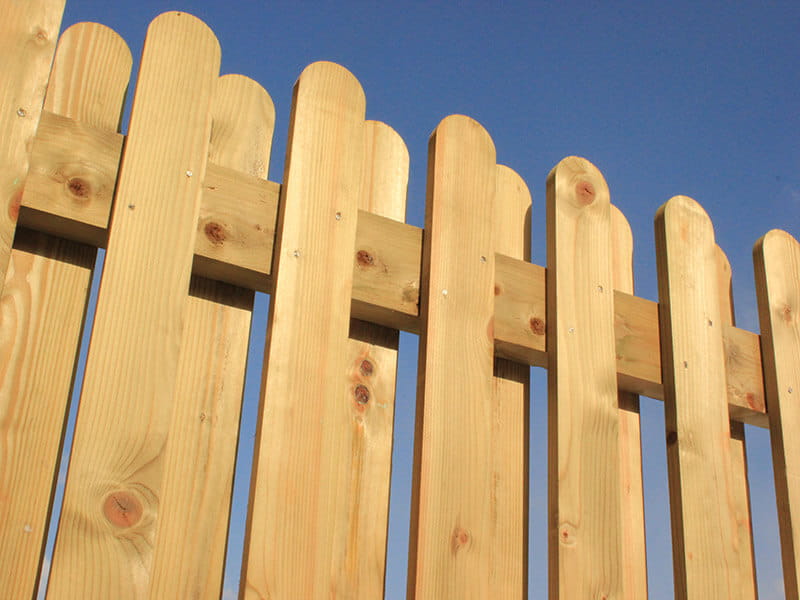 Varying the height of the pales can create a truly unique pattern. To utilise this design you could plant some climbing plants at the bottom of your picket fence and train the plants up and around the pales. This will create rise and fall within the shapes of your climbing plants.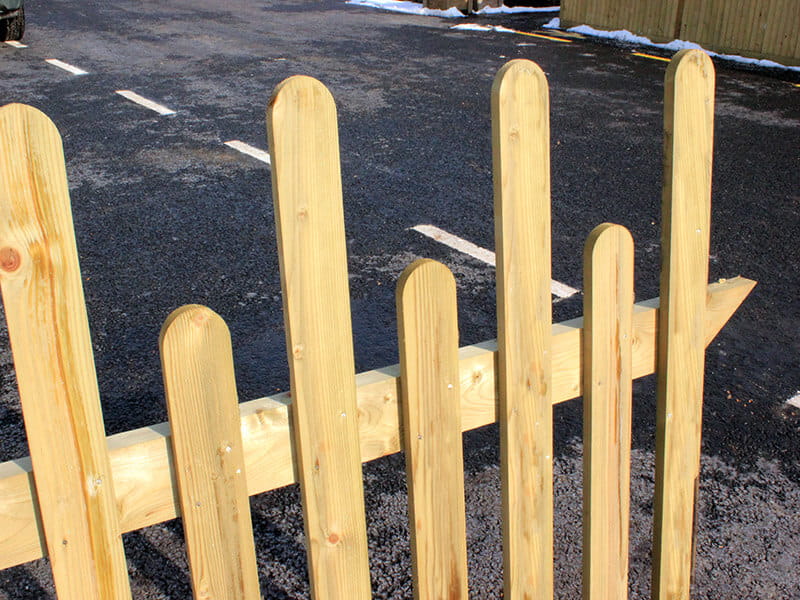 If you don't have the confidence to create the style you want, don't worry, our Approved Installers will be able to create it for you.