26/11/2020 12:00 AM
Different types of trellis
Square
Diamond
Tartan
Lattice
Metal
With so many different types of trellis available, choosing the right style can be a tough task.
Each style of trellis has its own unique benefits according to its intended purpose. Trellis used as a garden screen or topper panel on top of a fence or wall is often the classic choice when looking to add another dimension to the existing perimeter to help your garden stand out, but what are the different trellis types available?
We have chosen several different trellis types to discuss, each with their own unique benefits and style.
Please note: all trellis fence panels from Jacksons Fencing are 1.83m wide.


Square trellis panels
Square trellis panels feature a decorative square pattern which is ideal for creating screens in areas of your garden because the grid like nature allows you to see through the other side yet offer some concealment for privacy. Great for encouraging climbing plants to grow, which intertwine with the trellis to create a beautiful effect, allowing a natural blend with the nearby surroundings.
Moreover, using climbing plants intertwined into trellis is a great alternative for someone wanting an array of colour to flourish in and around the garden throughout the year (depending on what plants you choose to grow). They can be used as a stand alone feature or fixed to walls to give a garden more structure.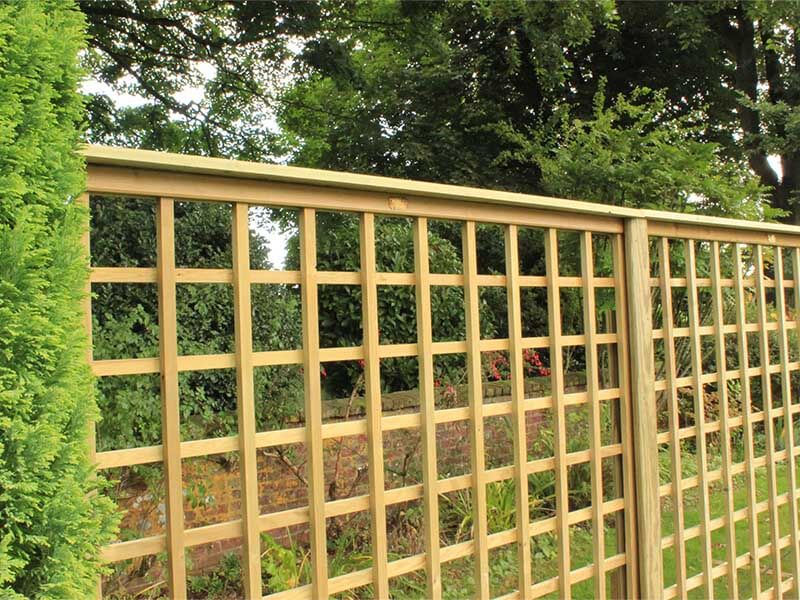 Diamond trellis panels
A second option is Premier Diamond Trellis Panels which can help create distinctive contemporary garden screens, provide structure, and help to cover unsightly items. Manufactured from a strong frame and battens crossing diagonally to form an attractive diamond pattern from 100mm diamonds, these panels are a great option for attaching to a wall for a decorative feature.
Available in a range of sizes a diamond trellis screen can easily divide intimate areas for dining or relaxing, combined with planters and decorative post caps they really can complete your garden to give you a 2m high fence.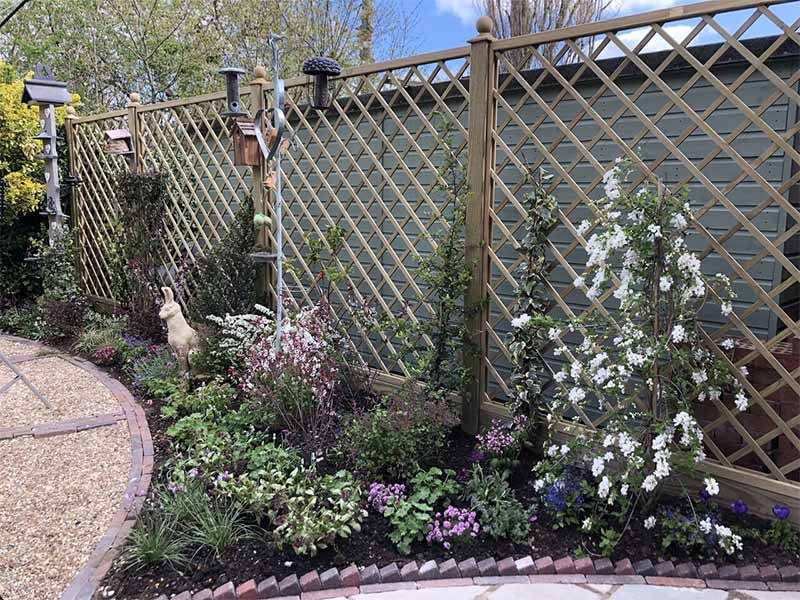 Lattice trellis panels
Lattice trellis panels are the ideal trellis style to use if you're looking for added privacy without installing a solid fence panel and consequently blocking out light. Often smaller sized lattice trellis panels are popular as they are commonly used as attractive topper panels for fencing known as fence top trellis. Traditionally a 300mm lattice trellis topper would be combined with a 1.65m high fence panel or installed as a screen above walls and existing fencing to increase security and privacy.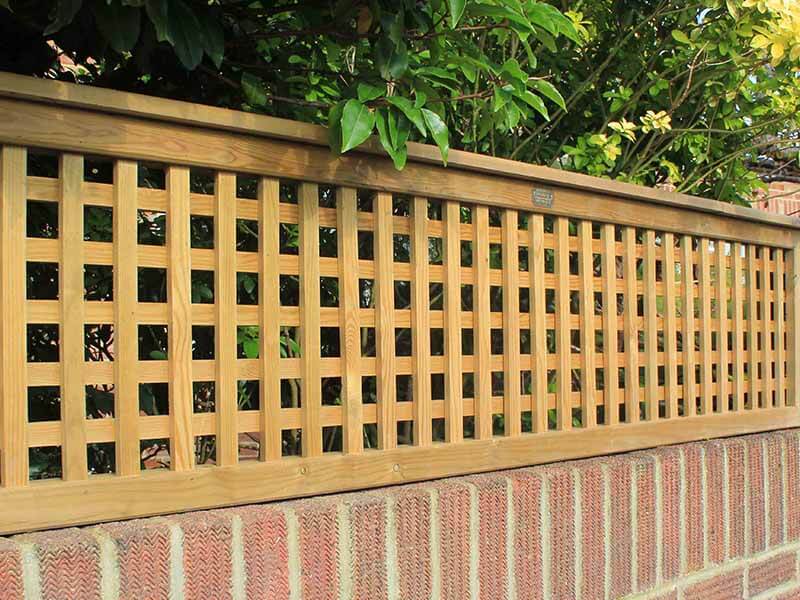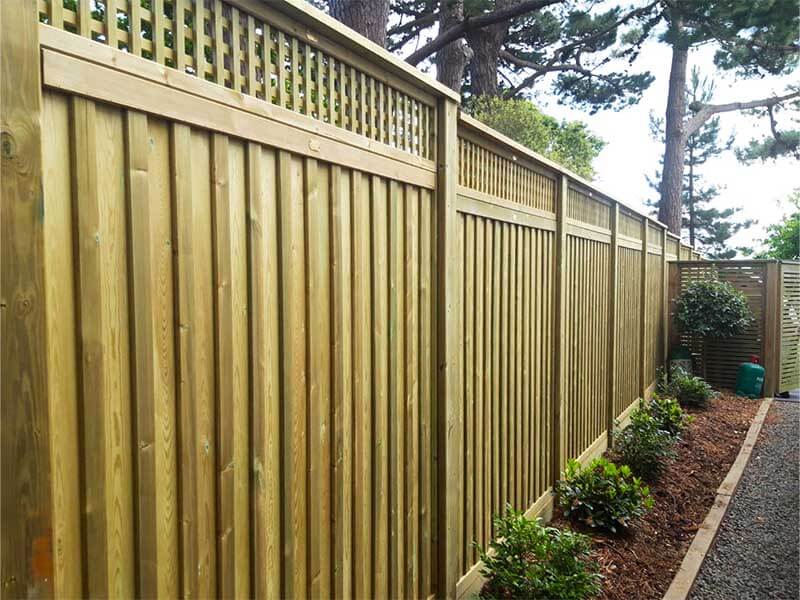 Tartan Trellis (Patterned Trellis)
Tartan trellis has a unique design made with timber battens at irregular spacing to create a patterned design. Tartan trellis provides more privacy than other designs with different size squares that make up the trellis panel.
Perfect for an airy garden screen that will allow sunlight through making unusual striking shadows.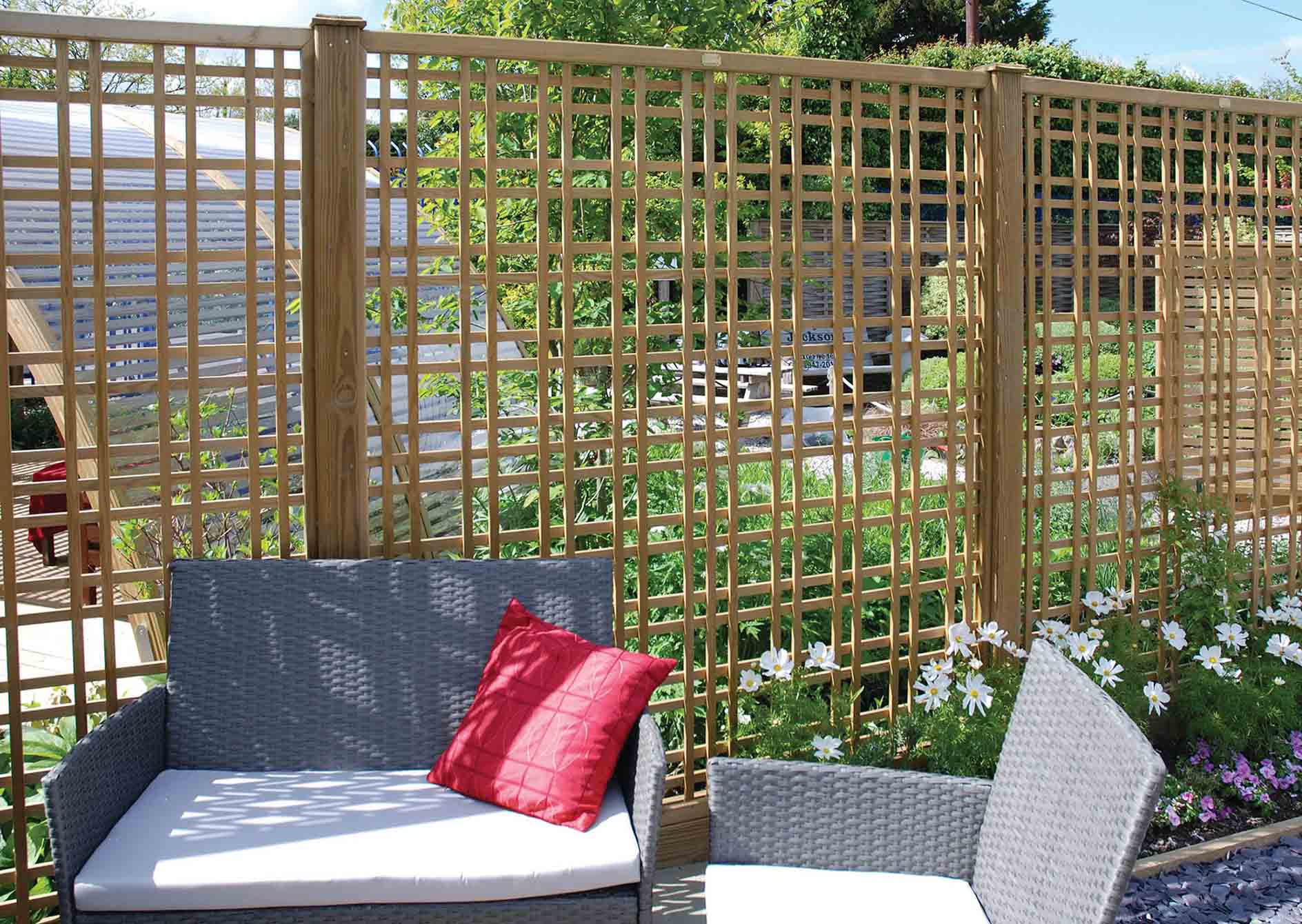 Metal Trellis
We supply metal trellis in premade panels that offers an alternative to timber trellis. Our metal trellis is galvanised which prevents rusting and then polyester powder coated in black which ensures longevity.

Fence Comparison Tool
Compare all the different types of fence panels we offer using our handy comparison tool.
Buy cheap buy twice
Opting for a well-made handcrafted trellis fence, built using sustainably sourced timber which has been kiln dried and pressure treated with stainless steel fixings is a no brainer. These low effort high impact forms of fencing are popular as few tools are required for install, they're light, aid the growth of plants and they're attractive.
However, many manufacturers build trellis that inherently has a low level of impact resistance. Adverse weather conditions like strong winds easily damage the trellis causing the battens to become weakened compromising the overall integrity of the panel. We recommend any trellis to be a minimum 12mm x 25mm in specification otherwise, in our experience they fall apart in no time, when subjected to harsh weather conditions.
It is also important to ensure the fixings which hold the trellis battens together are high quality stainless steel or galvanised, so they do not rust as this will further compromise the panel's integrity while spoiling its appearance.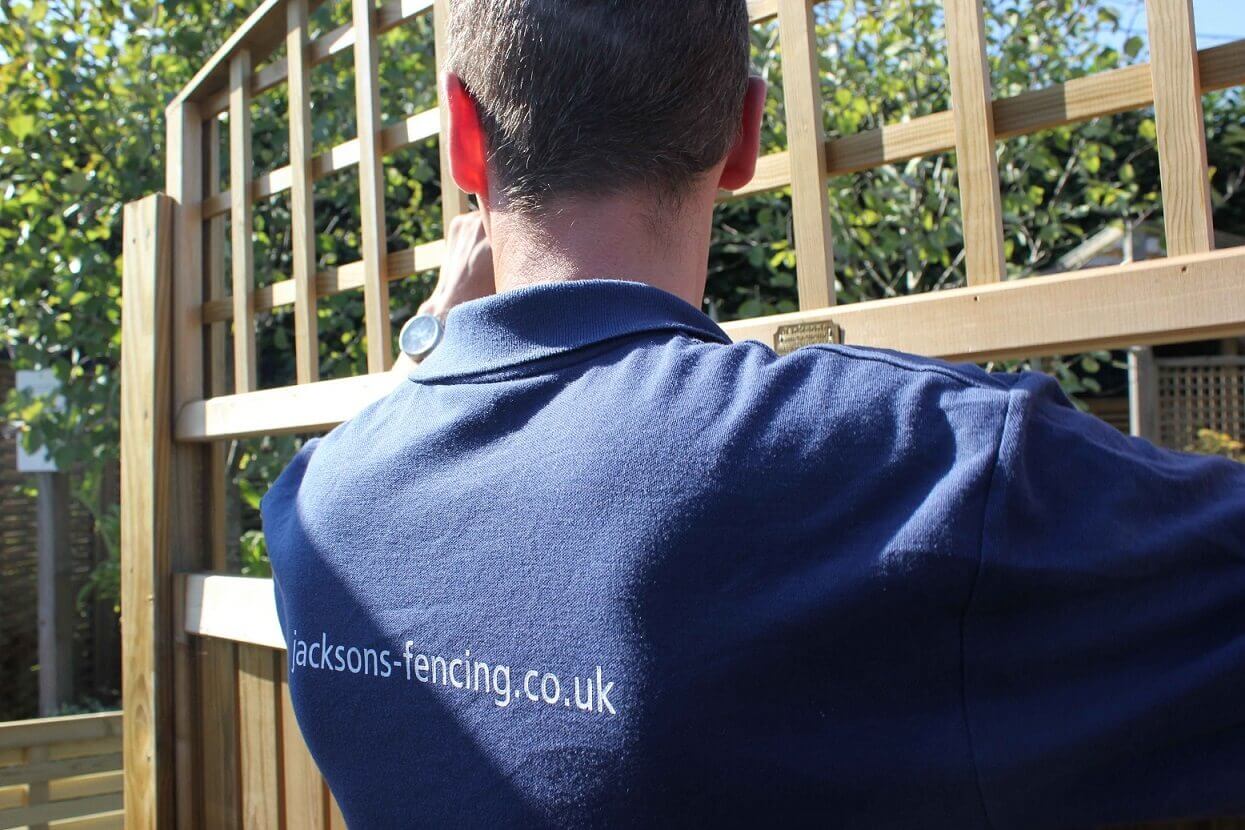 Common trellis fencing questions
It may be you want to add that extra bit of height to your fence or wall, you want something that you're Clematis or Ivy can climb up, or you simply like the look and the light and shade it casts upon your garden, but you are unsure whether you need planning permission for trellis.
Explore our advice on
Planning Permission for Trellis
.
Download our Good Fencing Guide Brochure