11/12/2017 10:56 AM
After purchasing a run of Featherboard fence panels, these owners couldn't stop there.
To start, the owners needed to replace an old run of fencing, that consisted of rotting panels and concrete posts, both of which had seen better days. A mix of bad weather and cheap fencing, left us them with a fast deteriorating fence that needed action fast. One major concern or factor in deciding what fencing to go to for was the need for better privacy.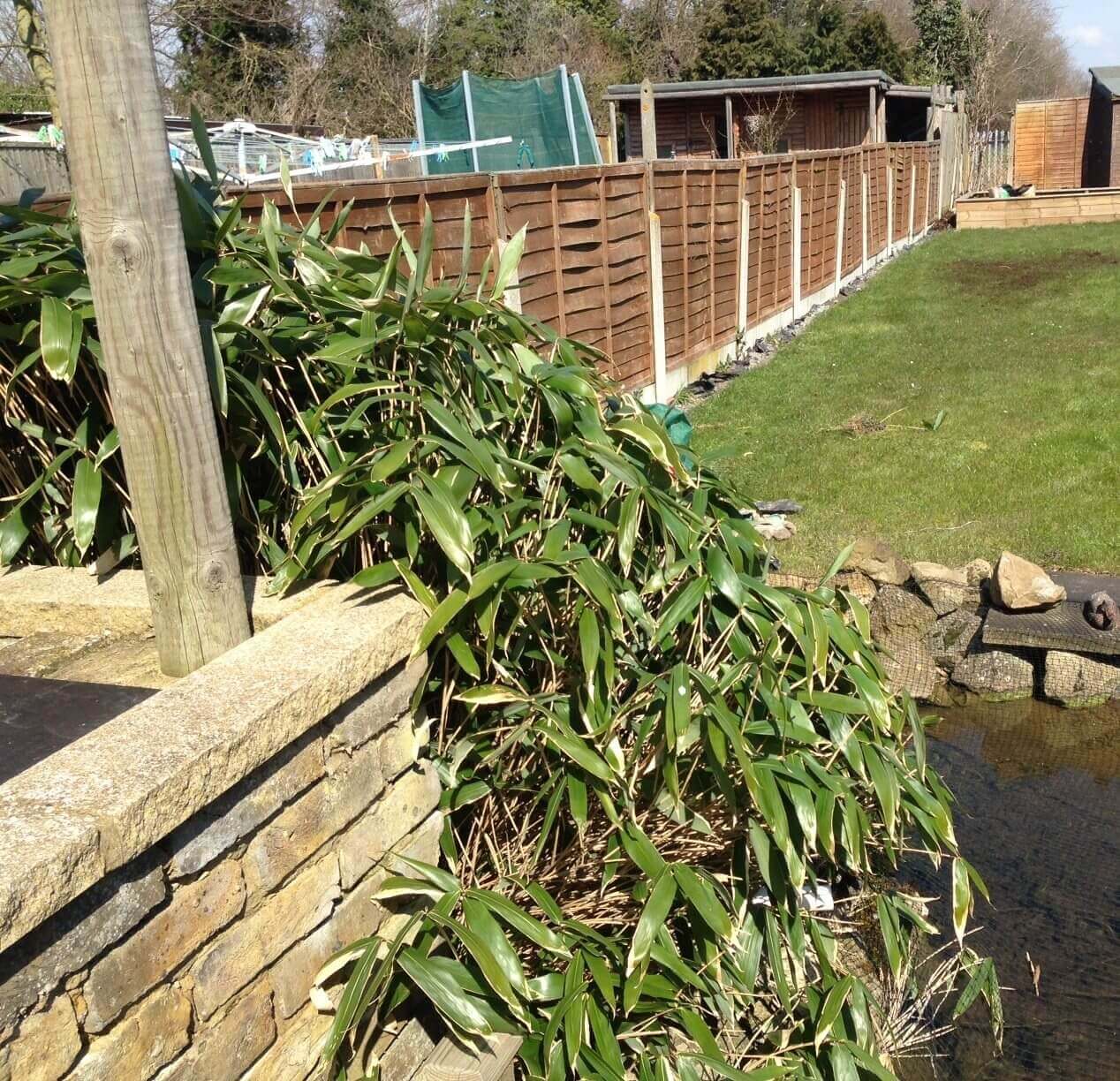 Due to the neighbours being on a higher level than them, they are often overlooked when enjoying their garden. To try and increase the amount of privacy in the garden the owners opted for a solid panel in the form of our Featherboard fence panel. Featherboard is a good option if you need more privacy. The pales are overlapped so no one is able to see through the panel. Featherboard panels offer a timeless design, that is known for its durability. After visiting numerous DIY shops, the owners could really notice the different in quality between our panels and the generic off the shelf feel of others.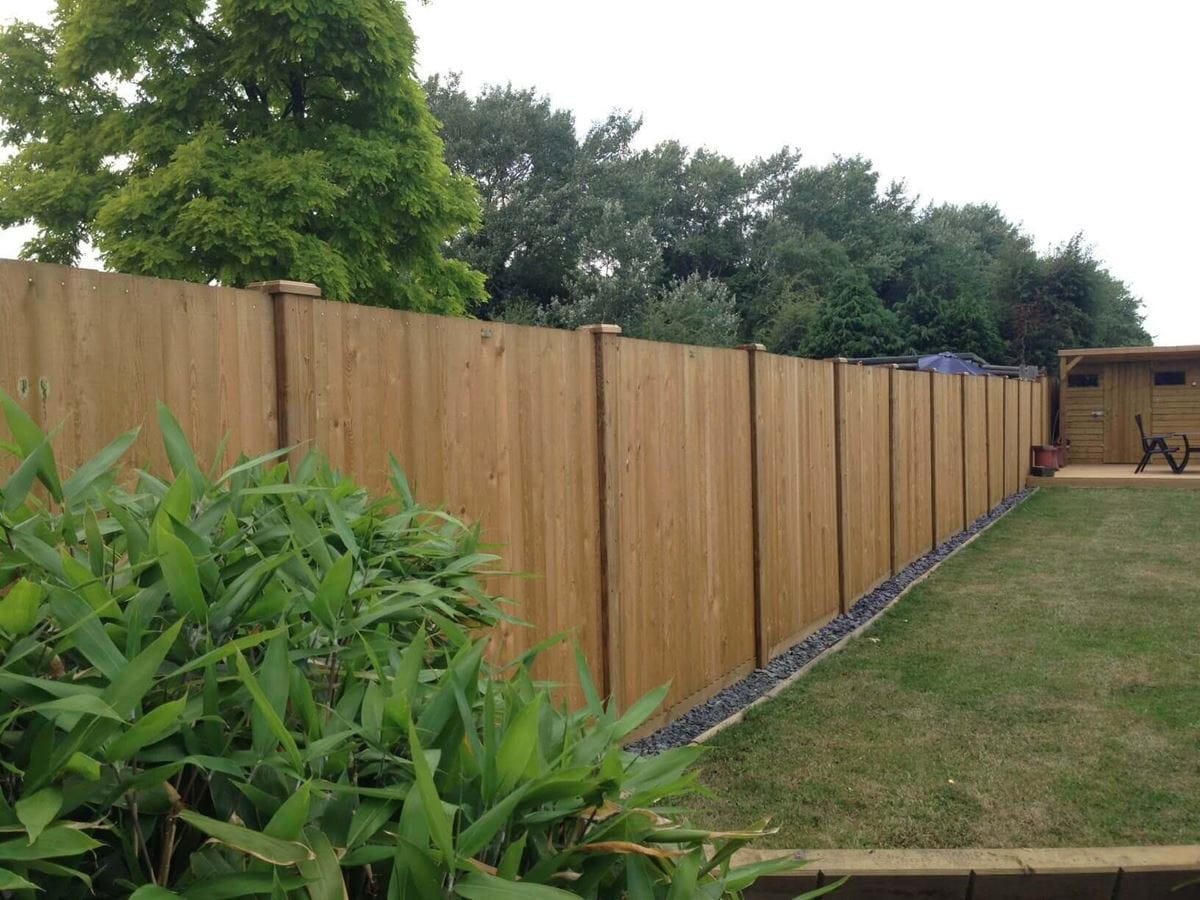 To create a secluded spot in their newly fenced garden the owners wanted to add some more Jacksons products. To make an area for entertaining and enjoying the sunshine, the owners decided they wanted to create a decking area. To add some unique detail to the decking area, our Jakwall landscaping timbers were used to form the side of the deck. This is usually a decking board installed on its side. This technique added a decorative feature to the decking area.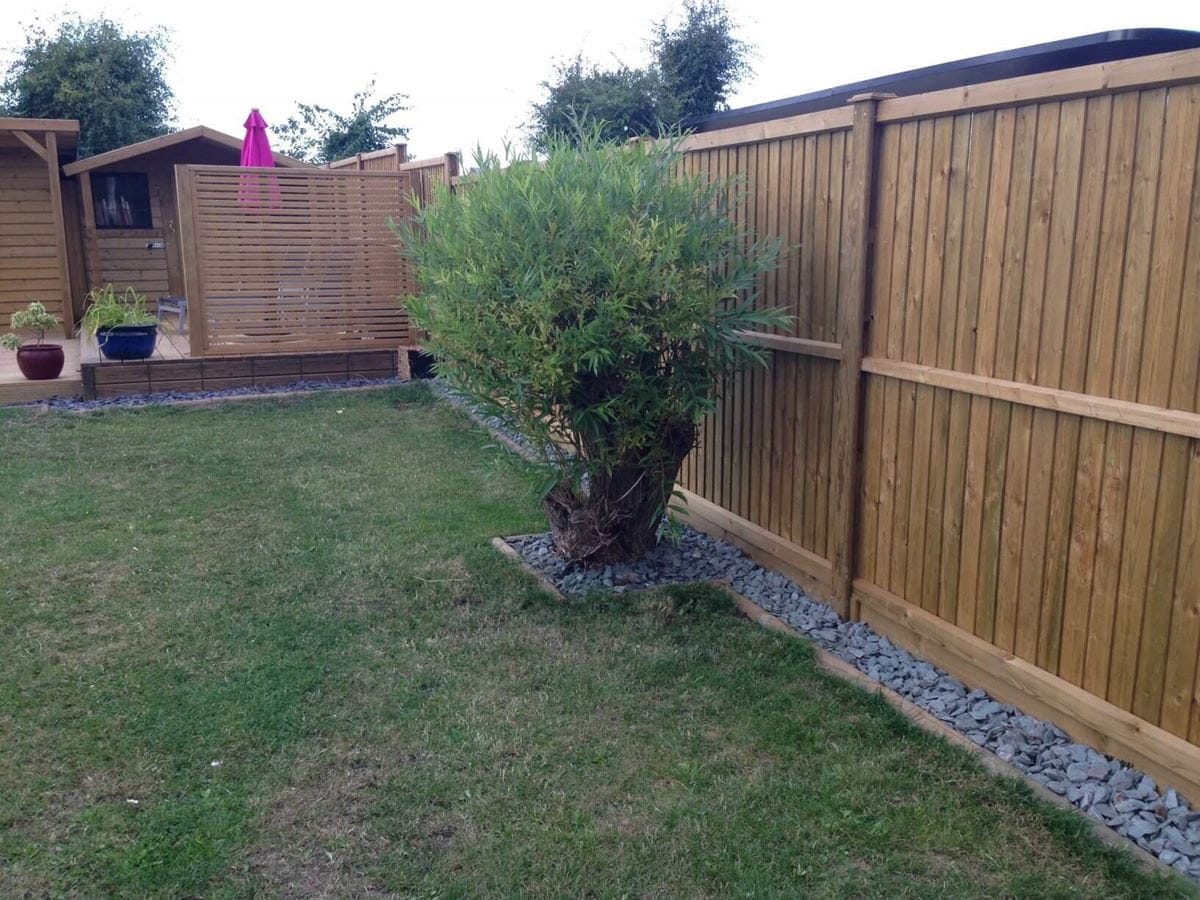 To add a layer of privacy to the decking, a
Venetian panel
was chosen to form a garden screen. Venetian panels are the perfect product to create a garden screen as the space between the pales are great for climbing plants to use and intertwine themselves between.
The owners were over the moon with their new garden, and can't believe it all started with a fence.