11/12/2017 10:56 AM
Mr and Mrs Roberts first Jacksons purchase was a run of fence panels to replace an old worn fence on one side of their garden. They were so happy with the new fence they ended up creating a garden full of Jacksons products..
Dear Jacksons,
We wanted to let you know how pleased we are with the service Jacksons provided on some recent orders and also the quality of your products.
At the start of last year we needed to replace an old run of fencing that consisted of rotting panels and concrete posts, both of which had seen better days.
We wanted a fence that would last and was reasonably tall as our neighbours have a higher ground level than us and this impacted on our privacy. We looked on your website at the different fence options and decided to order some Featherboard fence panels with heavy duty slotted posts.
We received all the products and were shocked at the fantastic quality of the products compared to similar fence panels and posts we had been looking at in our local DIY shop. The fence was installed and we could not believe how much it improved the look and feel of the whole garden. One issue we did find, is the fact it made the fence on the other side of the garden look pretty meagre.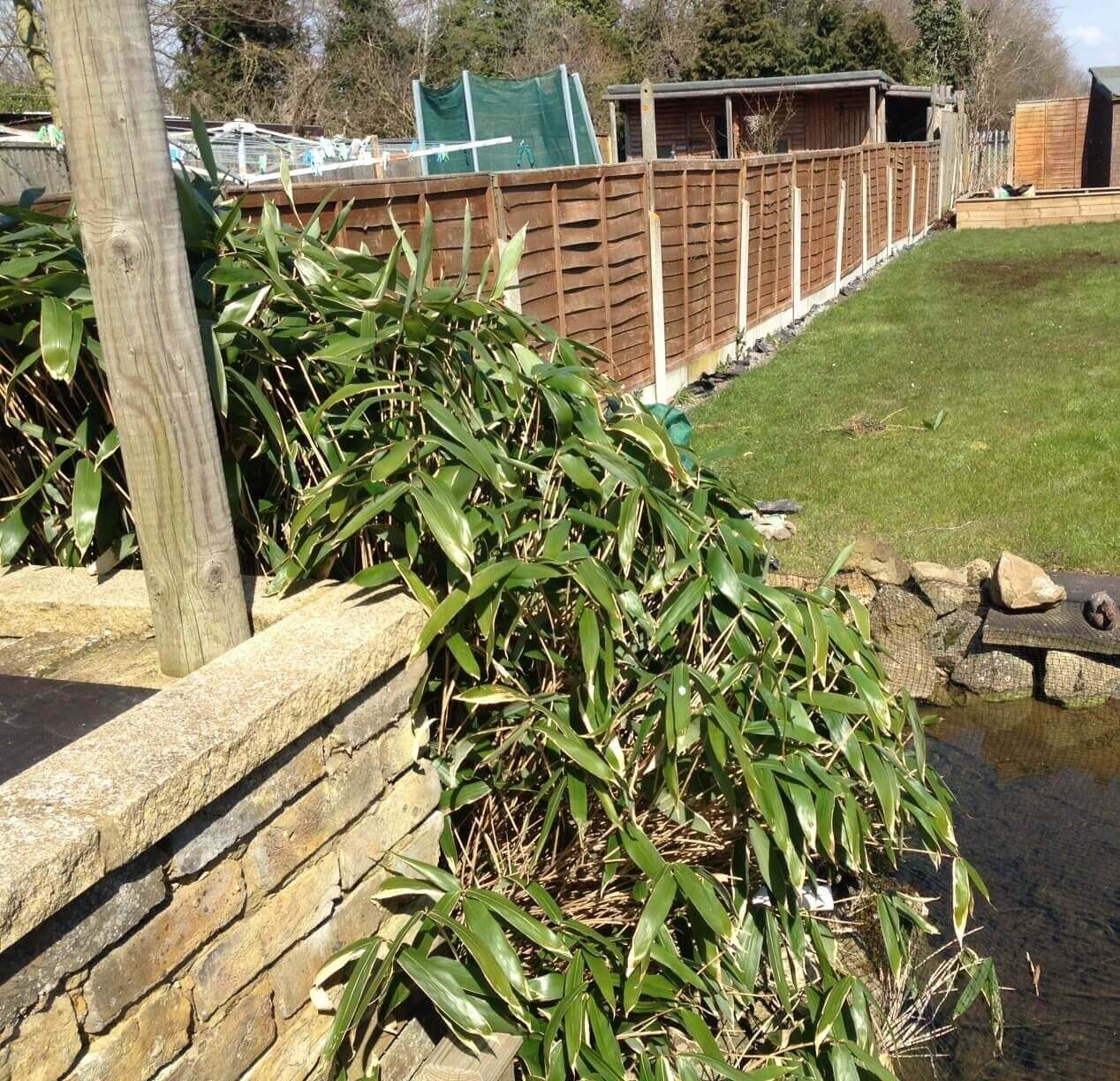 Old fence panels before the install of Jacksons Featherboard fence panels.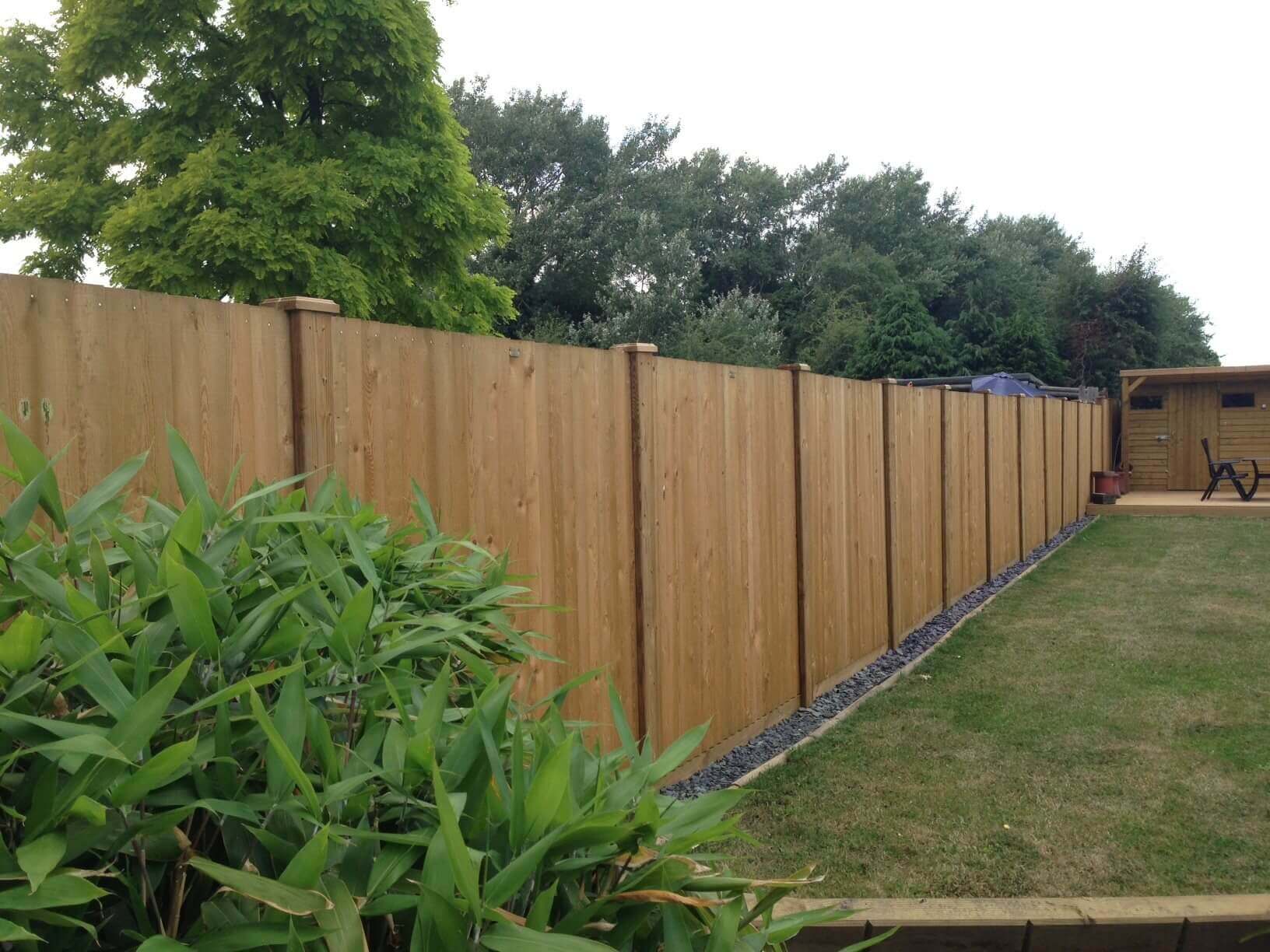 After the install of new Jacksons Featherboard fence panels.
After a week or so the neighbours had been enquiring about our new fence and asking where we had purchased it from. They had complimented us on how good the new fence looked and were interested in replacing their fence with something similar.
So a month later, the next door neighbours had replaced their old fence with more Jacksons Featherboard fence panels. This made our garden look absolutely superb.
Anyway to cut a long story short the end of the garden sees light all though the year, so we decided we wanted to build a wooden deck.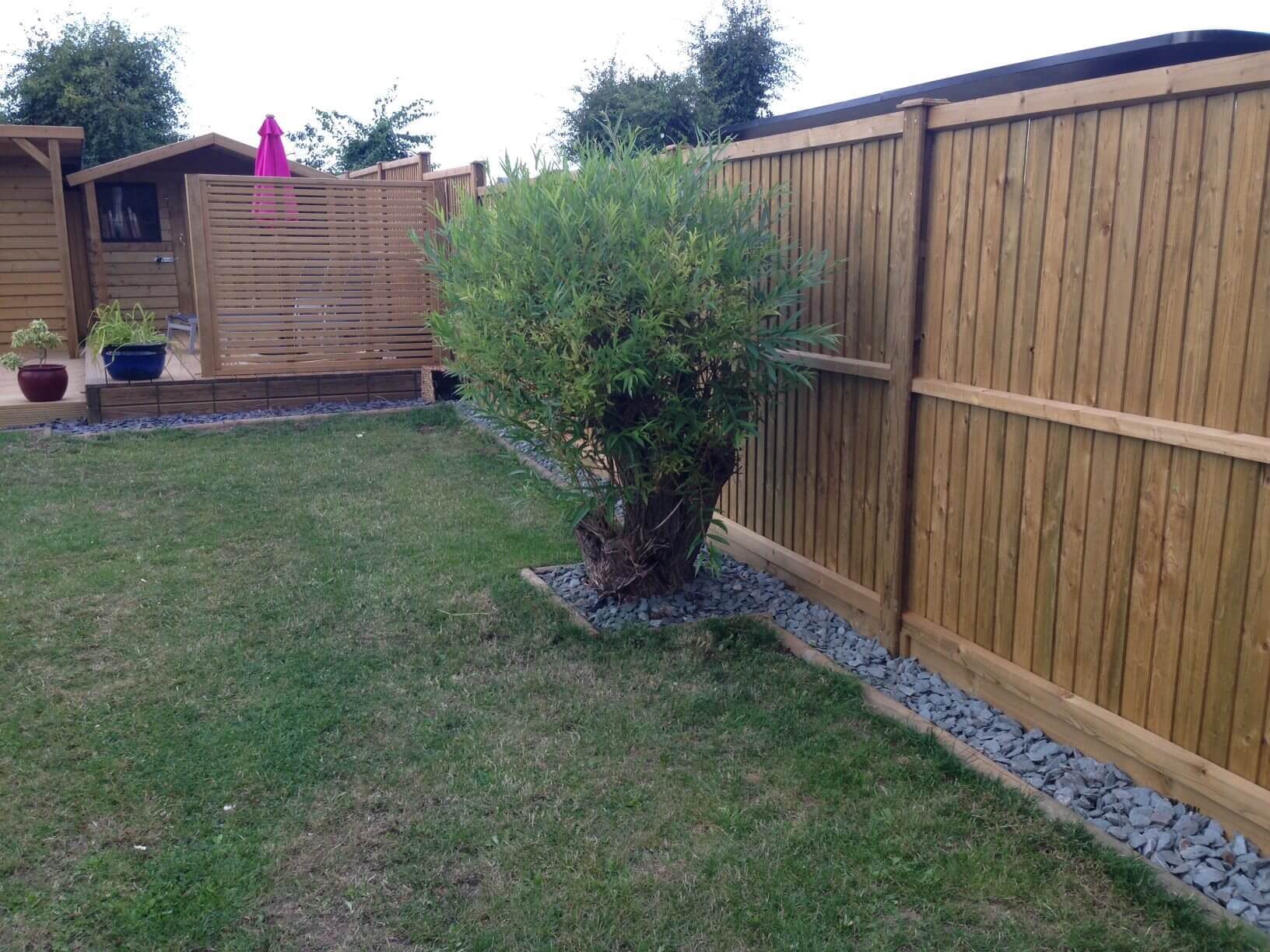 New fence panels on other side of garden and new decking with Venetian panel.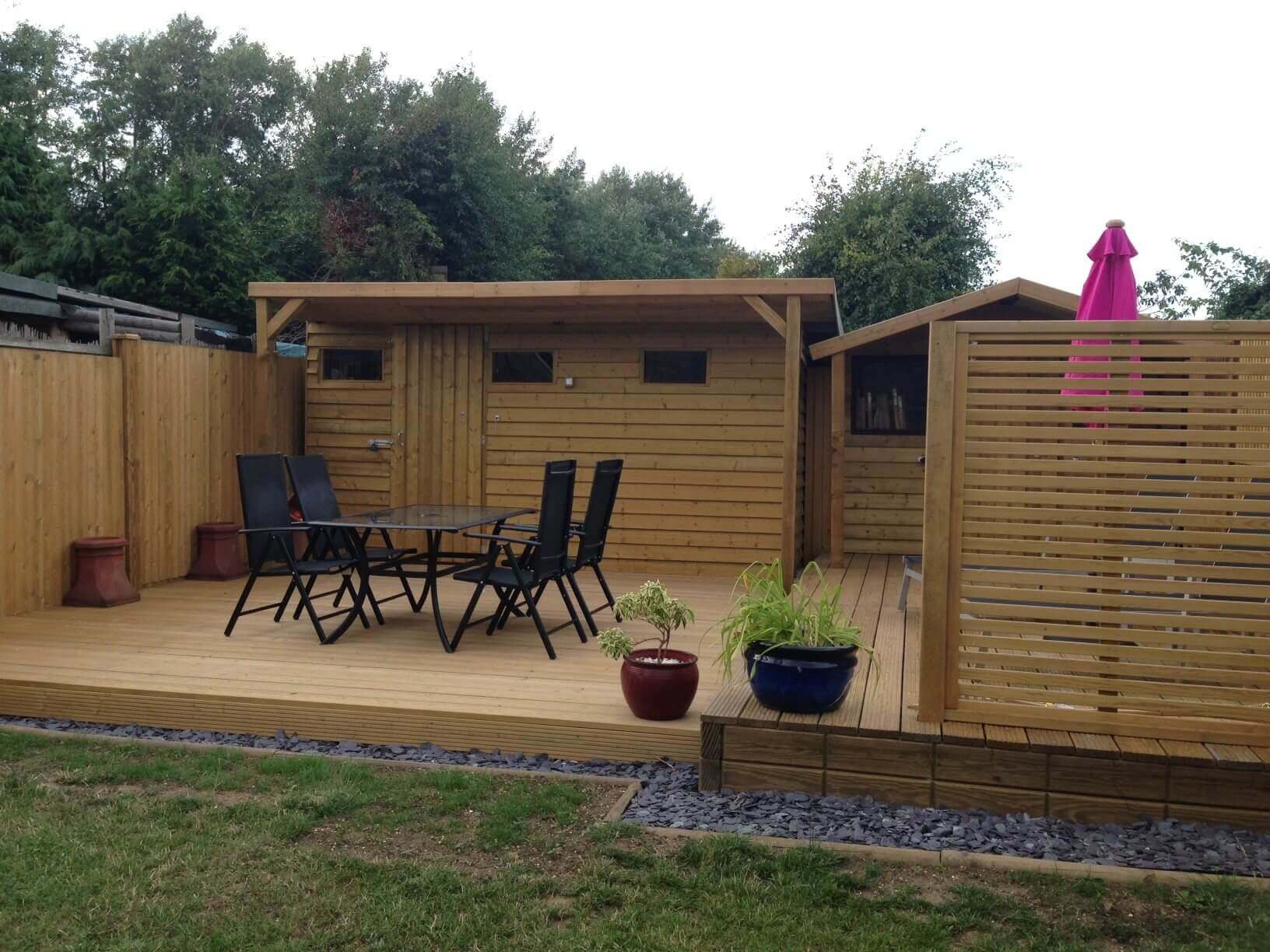 Jacksons were our first port of call and the Deck, Jakwall landscape wall, Venetian fence panel for privacy and other various Jacksons components have finished off our garden and given us a lovely deck and shed.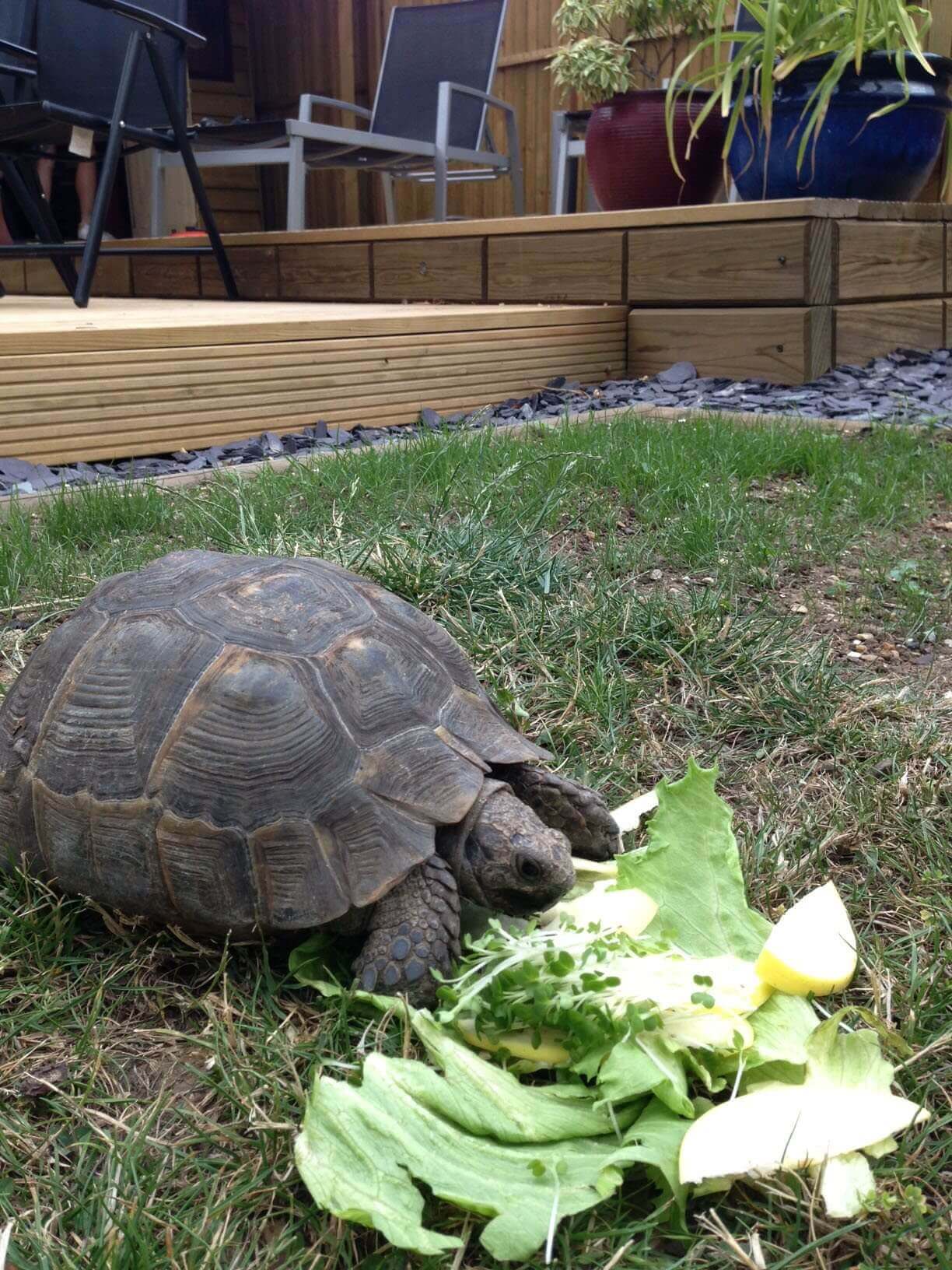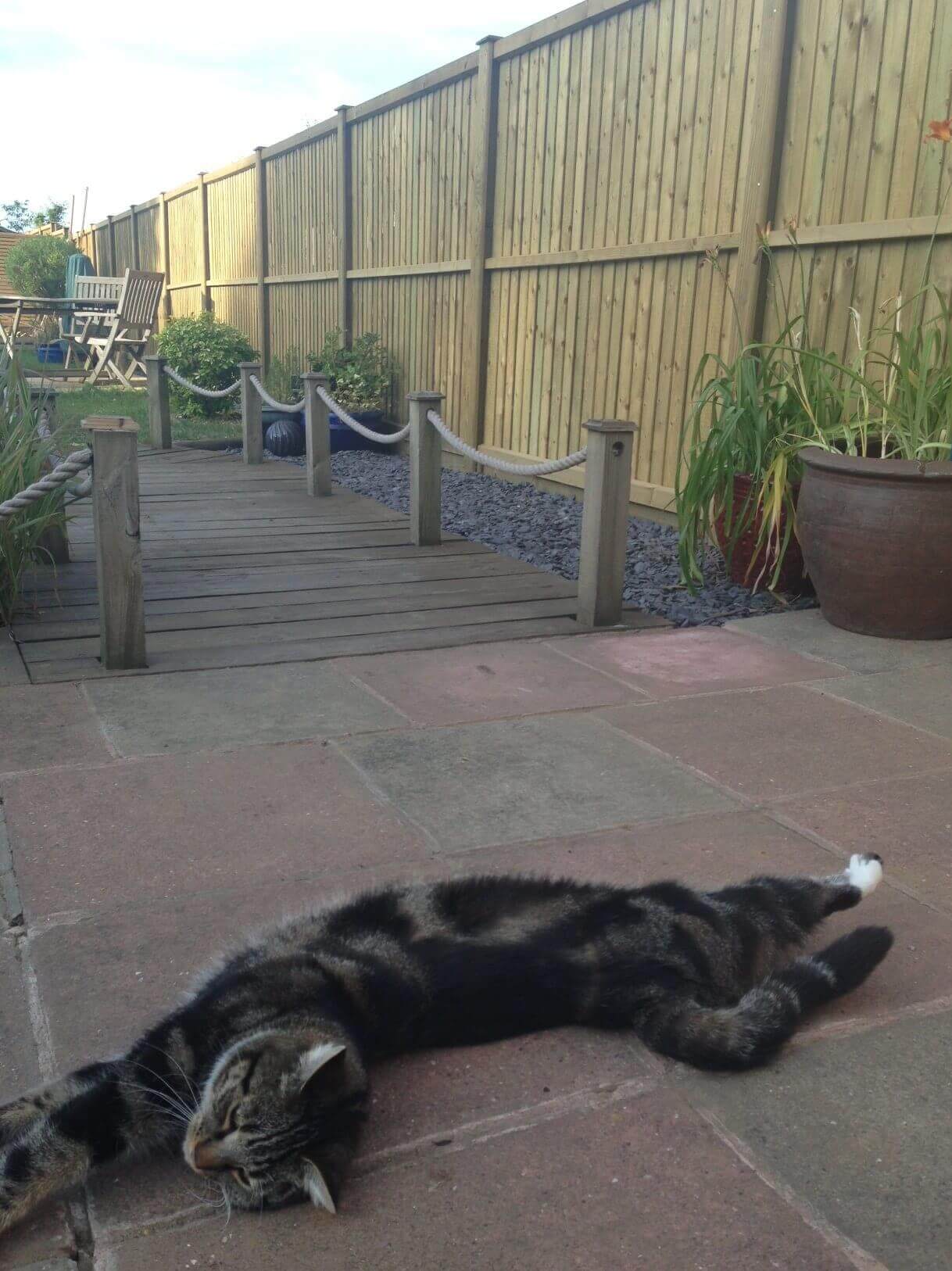 We are absolutely delighted with the final result and you have gained a customer who cannot sing your praises more.
We hope you like the before and after pictures and also the pictures of Timmy the tortoise and Lucy the cat enjoying their new surroundings
Mr and Mrs Roberts.