26/04/2021 12:00 AM
What is the correct way to lay decking boards?
We recently read an article that stated decking should be installed ridges facing down which was apparently backed up by "decking experts" and manufacturers in order to increase airflow and prevent rotting.
As the leading manufacturer in premium quality fencing and decking, who takes pride in our expertise stemming from our rich heritage starting back in 1947, we can confirm the ridges or grooves which are designed to prevent slipping are made to be facing up.
Air flow will occur naturally underneath the decking when properly installed, it should be installed onto a frame and therefore create a box, essentially for the decking boards to be installed onto. If you choose timber decking with a long guarantee that protects it against rot and insect attack, it will not need the ridges to be faced down to aid airflow and therefore prevent rotting.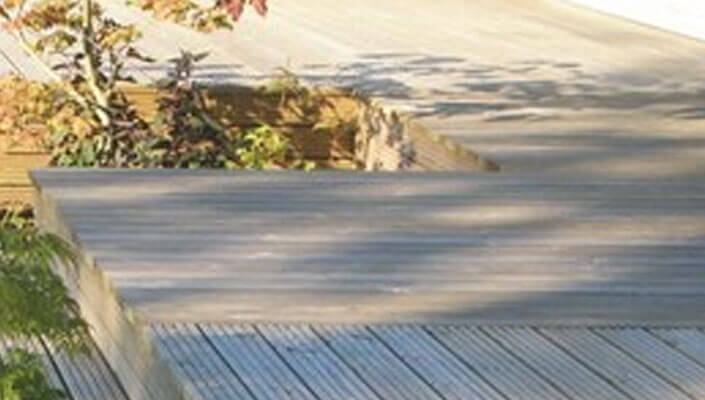 You may want to be wary about manufactures who recommend the ridges be facing down to increase the airflow, as we predict they may not offer very long guarantees and their product will likely be very susceptible to rot and insect attack.
How much decking do I need?
The simplest way to find this out is by using our decking calculator.
Can you lay decking on soil?
You can either build decking directly on the ground or square off the area and build on top of the raised site as a floating deck. However, it's worth being mindful of the fact that if you lay it directly on the ground it's more likely to absorb moisture and might therefore require maintenance earlier.
What should you put under decking?
It's best to place gravel or crushed stone under your decking. This allows any precipitation to drain, preventing any erosion to the wood or foundation, while moreover helping to stop any plant growth.
Can you lay decking on uneven ground?
While it's naturally much easier to install decking on even ground, so long as you have created a suitable foundation you can install decking on sloped or uneven terrain.
How long will decking last?
Typically, traditional wood decking lasts between 10 to 15 years. However, at Jacksons all of our garden decking boards carry our 25 year guarantee, giving you peace of mind that they are protected from rot and insect attack.
Choosing suitable decking
As an outside surface, decking will get wet and damp with changing weather conditions. It's therefore highly recommended that decking boards have ridges to provide grip and prevent slipping. We would also recommend that the boards and ridges should be installed in the opposite direction to the traffic flow as this will also greatly reduce the risk of slipping.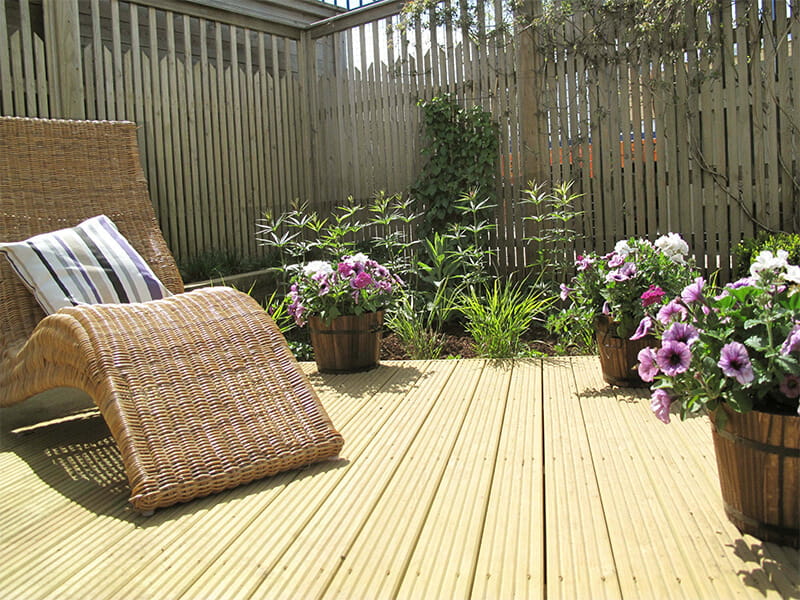 We manufacture 3 types of decking boards, natural, heavy duty and slip resistant all with ridges and all designed to create an all year-round usable surface.
Interested in learning more about our decking options? Get in touch today or browse our range online now.