28/05/2017 08:47 AM
As outdoor living is becoming an ever increasing trend, wooden
decking
is more commonly being used to offer an all year round option to enjoy your outdoor space. There is a wealth of garden decking designs and uses to suit any lifestyle or garden. We've outlined some garden decking uses and ideas.
Level uneven ground
Decking is the perfect answer for uneven or sloping gardens. Awkward spaces or unused areas due to steep slopes can be utilised and given a new lease of life when a decking structure is used. Over larger areas, steps can be used to separate levels and form various spaces within your garden. If the structure is built high enough the underneath space can be used as additional storage.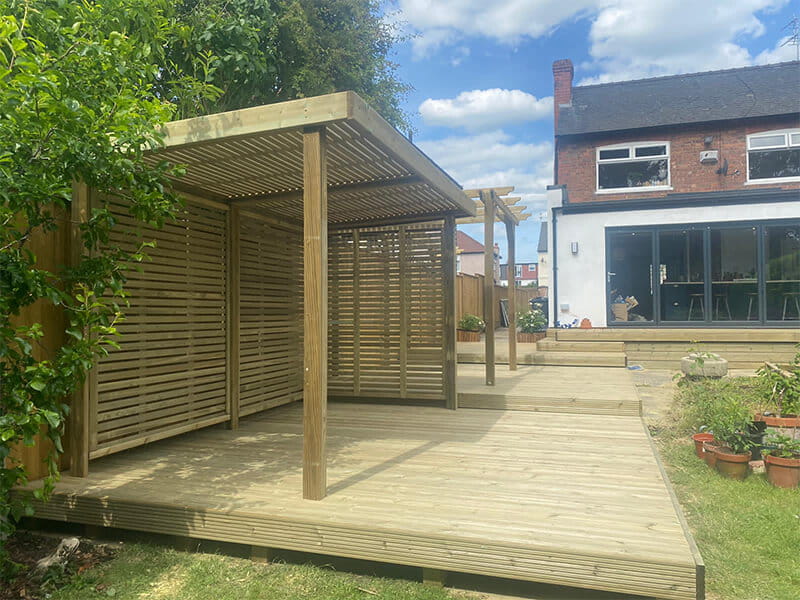 Swimming Pool Surround
A strong deck surround with a supporting balustrade will complement the pool perfectly as well as providing a safe surface to walk on with wet feet. Similarly to swimming pools, hot tubs also need a strong deck surround to ensure the safety of its users and create a natural non-slip surface to enter / exit the hot-tub. We offer premium anti slip decking, perfect for these types of requirements.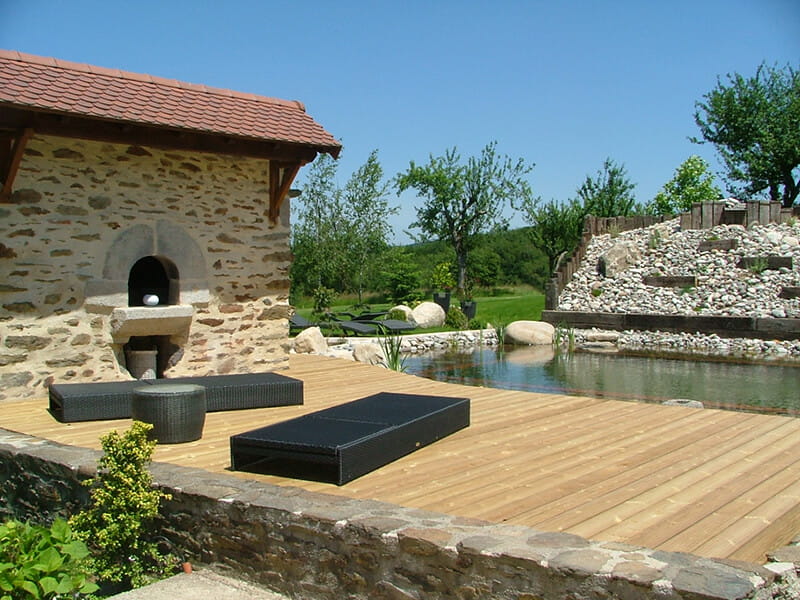 Outdoor Dining Room
Prevent mud and dirt ruining your alfresco dining experience and place your outdoor dining area on top of wooden decking. A premium timber deck is a vital feature to creating an outdoor dining room; the wooden area creates the perfect stage for socialising and hosting dinner parties, a great idea for utilising outdoor space.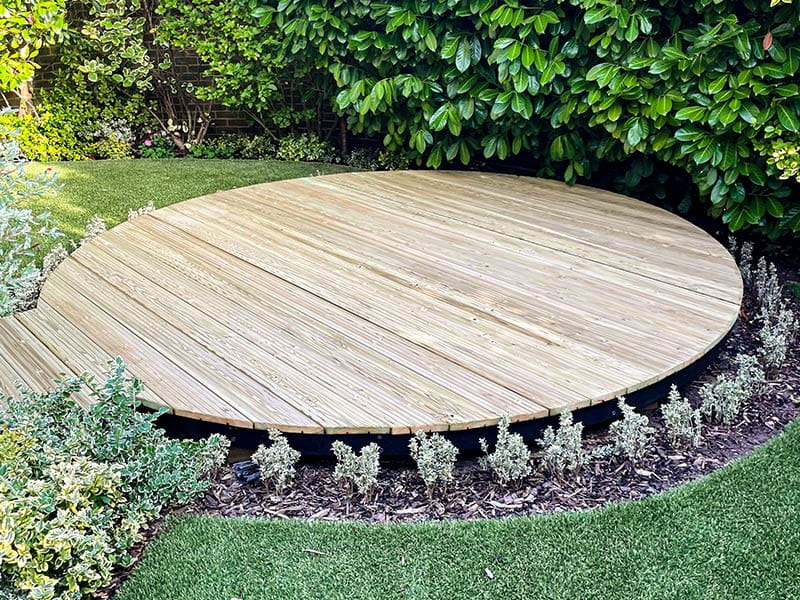 Raised Decking Seating Area
Decks are not always sited immediately next to the house to deliver the much sought after seamless transition from indoor to outdoor living. Sometimes a deck can provide an attractive feature in another part of the garden, offering a raised platform from which to survey the garden and enjoy the outside scenery.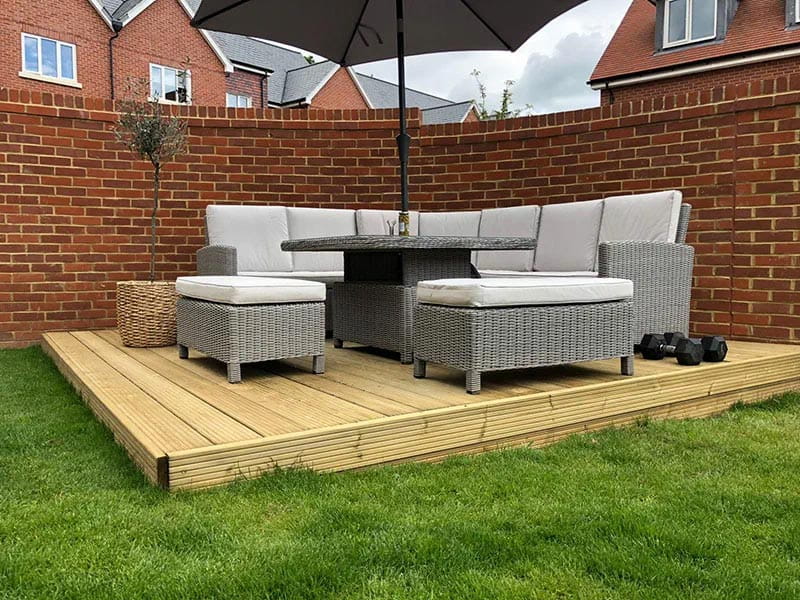 Decking Pathway
Timber decking boards, especially grooved decking boards are great to use for pathways around the garden. The grooves offer slip resistance and the natural timber blends into the natural settings.
Wheelchair Friendly Gardens
Decking boards are perfect if you require a flat level surface for wheelchairs to use. Read our blog to see how our timber decking allowed one homeowner to be able to use their garden again.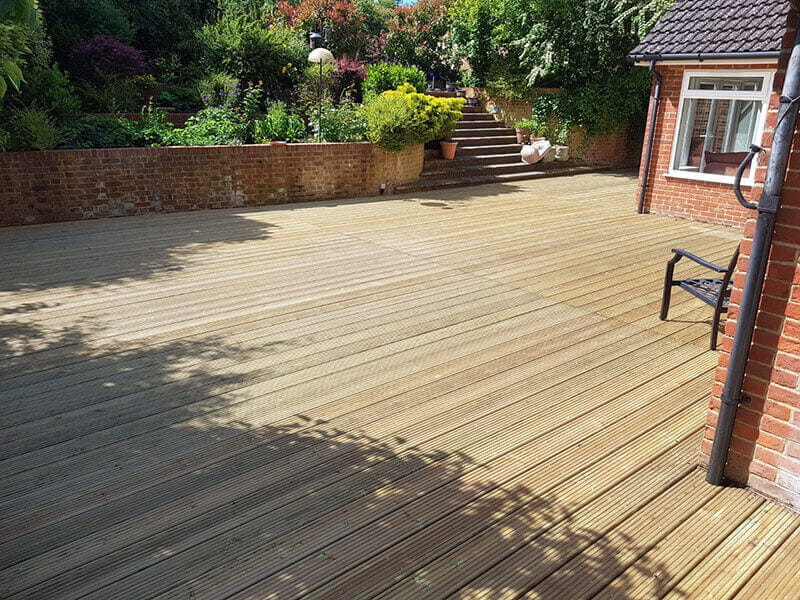 Create a low maintenance garden
When decking is installed it takes away the need to mow the lawn or weed the garden. At Jacksons all our timber products come with a 25year guarantee against rot and insect attack so you can enjoy 25 years of little gardening hassle.
Create levels using decking
If your house is higher than the ground level, decking is a useful tool to change from one level to enough. Decking can be built up and balustrade can be used on higher decking for safety.