09/05/2018 12:29 PM
They say that constraints can make people more creative, which is why owners of compact gardens should count themselves lucky. You don't need acres of land to design something beautiful; all it takes is some out-the-box thinking and a sense of adventure!
A garden within a garden
Introducing a vertical garden in the form of climbing plants that scale up your favourite fence is an easy option and adds another dimension to your garden. Consider Trachelospermum jasminoides, or confederate jasmine, to bring a strikingly shaped bloom and an intense fragrance to your garden. Climbing hydrangeas are also effective, like Pileostegia viburnoides with its snowy white flowers.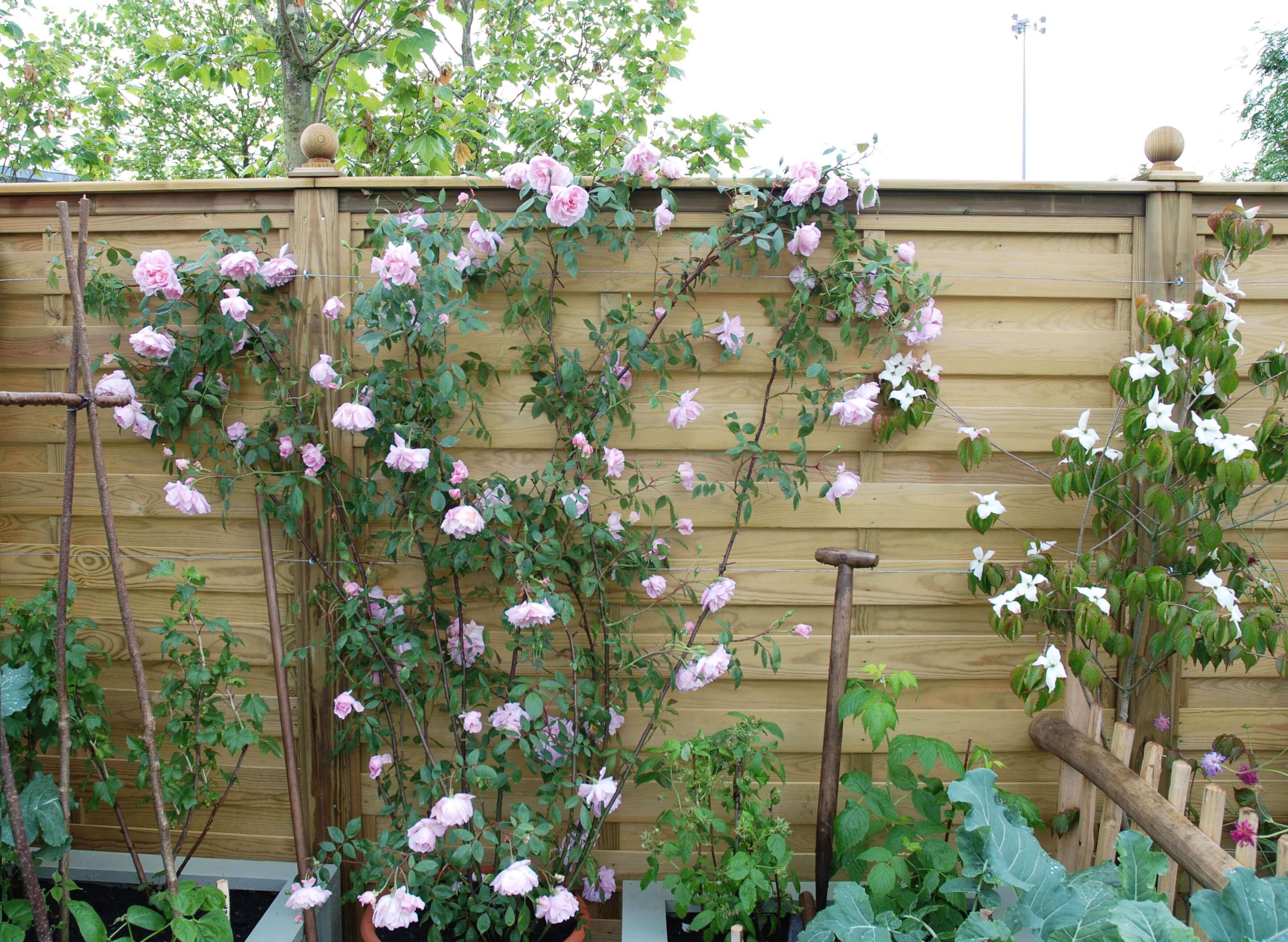 You could also adorn your fence with popular vertical-planting products. Multi-pocket planter bags, picture-frame planters and wall-mounted kits can be attractive, or stick to hanging baskets for a more traditional feel.
Pots and Plants
The right choice of flowers and their containers can inject bundles of personality into any small garden. Opt for potted plants with striking colours, such as Cosmos bipinnatus, or sow flowers with jagged structures like Love-in-a-mist.
With pots, ditch the terracotta and be open to alternative ideas. Go for pots with bold colours and unusual shapes; consider also more novelty or creative containers: platform shoes, painted oil drums and even Greek God heads are an option.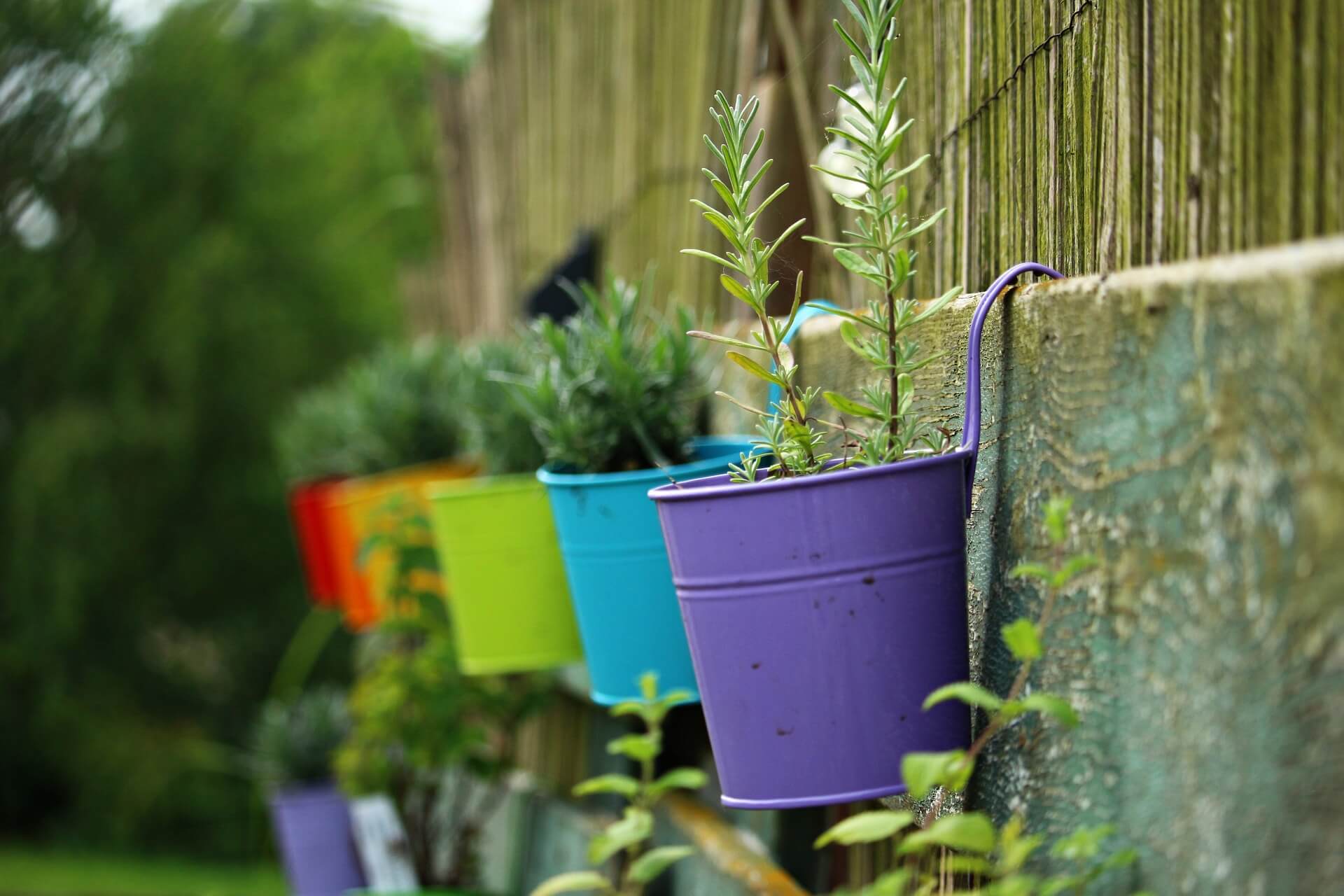 Accessorise!
Your imagination really is the limit. An ingenious way to extend a compact garden is to install a large mirror. You could also scatter quirky chairs, eye-popping cushions, metal sculptures or a free-standing clock. Items like parasols add unexpected texture to your garden and become real features if offbeat designs are chosen.
With lighting, you're never short of dramatic choices, with festoon lights, spotlights, brick lights, post lights, lanterns and strip lighting all readily available. For a small garden, lighting that is physically subtle can illuminate the space, add interest and create a cosy spot to spend summer nights.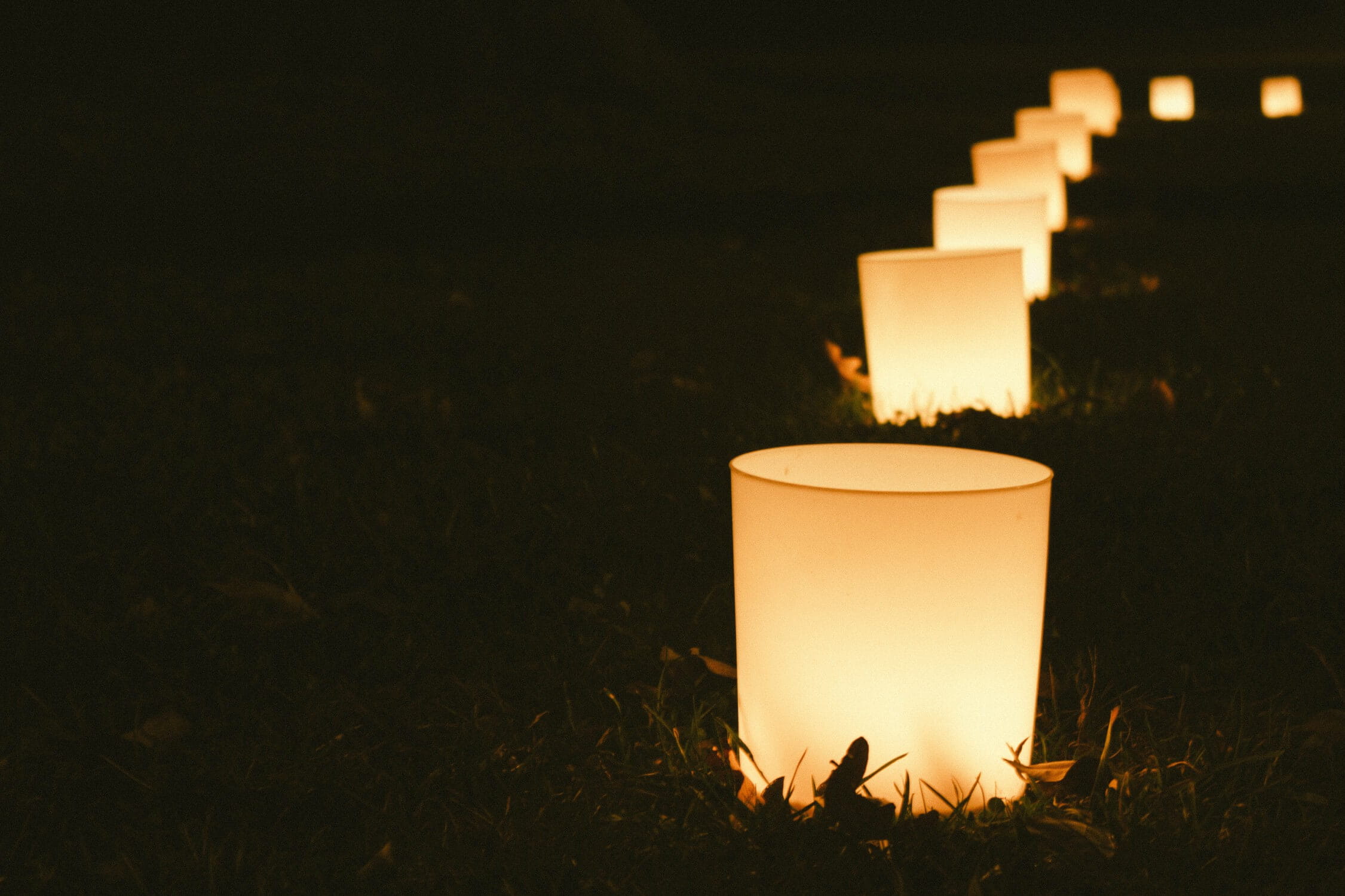 Fencing
Creative fencing gives compact gardens stronger character. Jacksons offer a range of beautifully handcrafted fence panels that include Venetian, Woven, Featheredge and Jaktop styles with matching gates or gates that complement, as well as traditional "non-panel" fences with a selection of elegant pales.
Trellis fence panels are a great way to zone off areas in a small garden; square, diamond, lattice and tartan designs are available. For premium quality, look through our range of metal fencing including ornamental gates.
Finally, if the most important thing to you is to unwind in peace in your compact garden, then look no further than our acoustic barriers. Our revolutionary Jakoustic® timber systems are an effective answer to noise pollution in an ever-busier world.
To see our full range of fencing for any size of garden, visit our website or, to request a quote or site visit, contact us today.