08/02/2023 11:33 AM
Keeping both sides of the fence happy can be tricky when everyone wants the best side of the fence.
Traditionally, fence panels are made with one side - usually the rear side - displaying the rails. The design and aesthetic value are on the front. We always recommend installing the rails (the back of the fence) so they are facing your garden, as this increases the security of your property. Rails can be used as foot or hand holds to climb over.
However, the predicament of paying all the money for brand new fencing, only to get the 'ugly' side of the fence and not be able to appreciate the beautiful design you chose the panel for, is faced by many.
The answer: a double-sided panel to keep both sides of the fence happy and secure.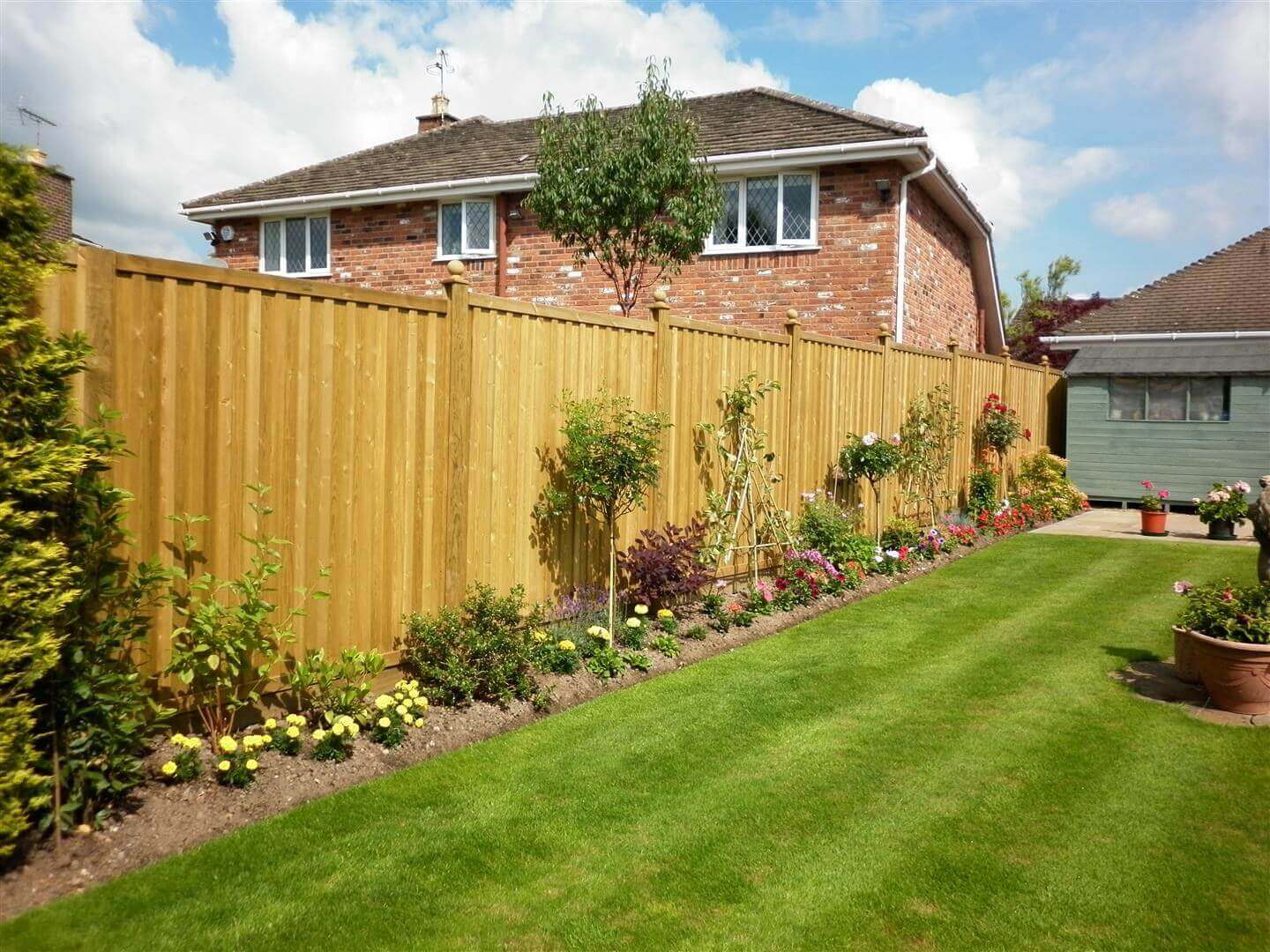 Double Sided Panels
What makes a fence panel double sided?
A double sided fence panel is usually a panel that has the exact same or very similar design and look on both sides. Instead of one side having rails that the pales are fixed to, the rails are inside the panel and concealed from view. Some designs which use an alternating pale pattern will have a similar instead of the same design on both sides, like our Urban fence panel. The key point is that both sides look great and not like 'the back of your neighbour's fence'.
We have a range of panels that are 'good both sides', in a variety of styles.
Privacy double sided panel
Chilham is our only completely solid double-sided panel meaning there is no line of sight through the panel. This is ideal for boundaries where privacy is a priority. Chilham has a panelled appearance with no visible rails.
For one homeowner, Chilham was just the answer for a joint venture between two neighbours.
Previously a hedgerow divided the two gardens, but both sides of the boundary grew tired with the amount of maintenance it took to keep the hedge looking nice. Instead, both sides wanted to replace it with a timber fence to make it virtually maintenance free. Due to both sides of the fence replacing the fencing and contributing equally, both had equal rights to the good side of the fence.
Chilham was the perfect panel.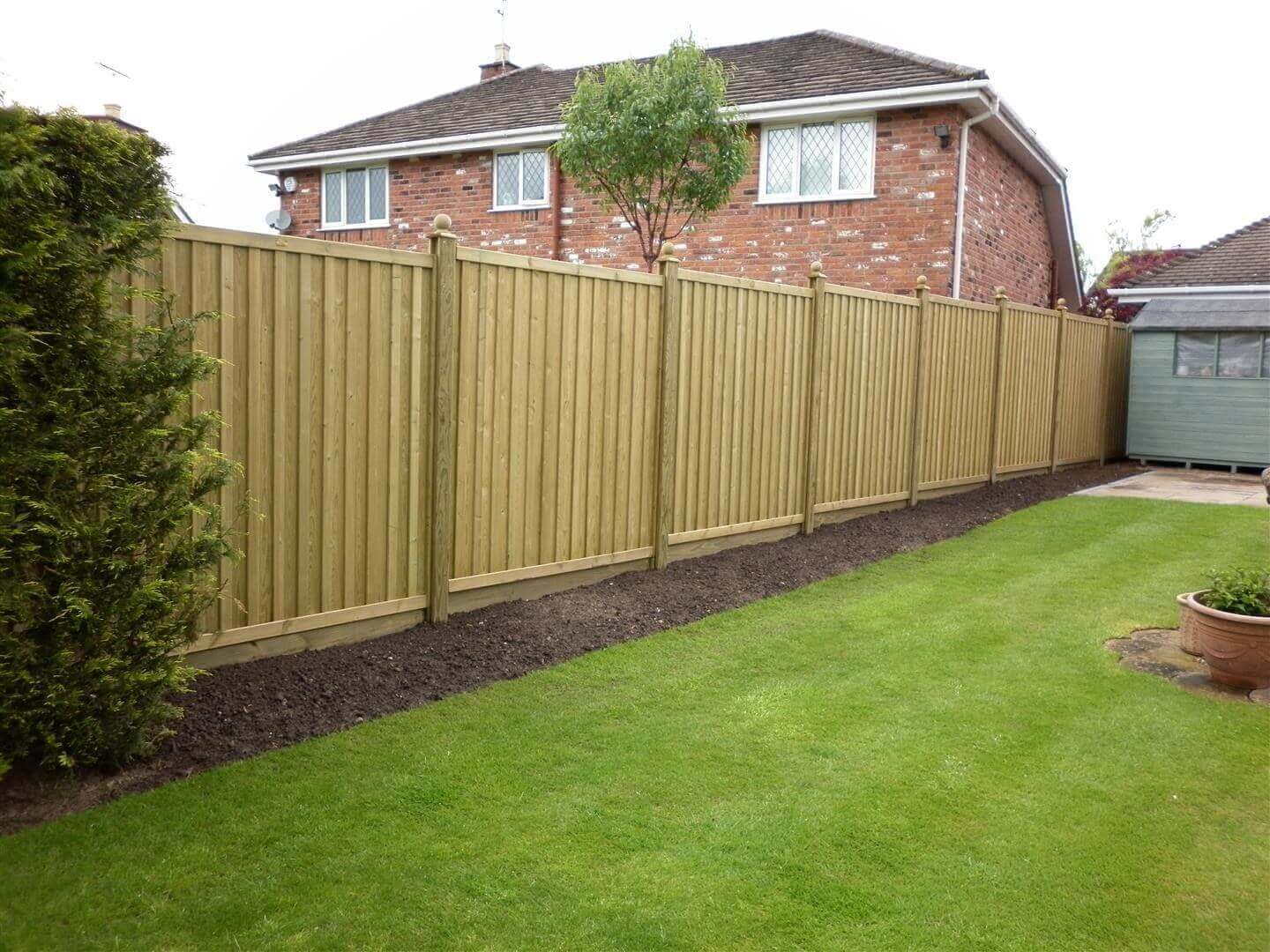 Joint fencing ventures between neighbours
In the UK, it's common that for terraced housing, one property is assigned a boundary in the deeds to maintain. That means if you own that boundary you are responsible for any repairs or maintenance. With semi-detached housing you'll likely have a shared boundary. This can be identified in the deeds by contacting the local council or land registry.
Even so, when replacing fencing or making any repairs it's always good to involve your neighbour in case any work needs to be carried out on their side. It's also worth asking if they want to contribute to replacing the fencing so their garden can benefit from a brand-new fence.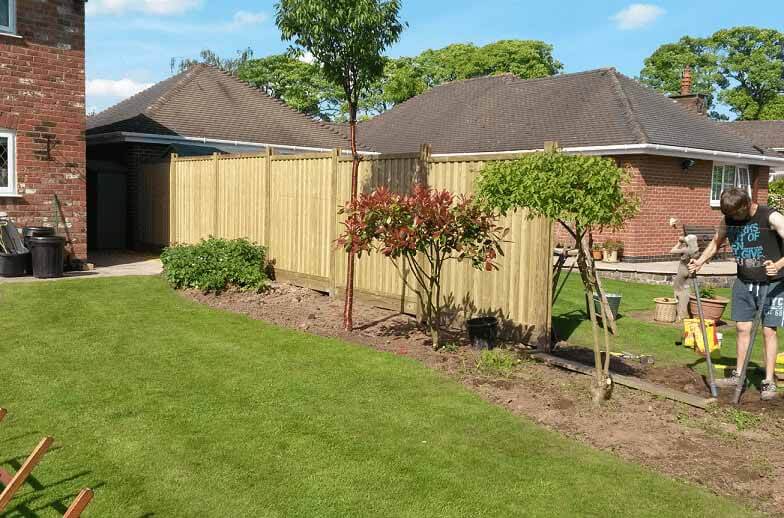 Shared property boundaries
Shared boundaries can be a headache as both sides have equal responsibility and must contribute the same to maintain the boundary.
For help identifying what boundary and who is responsible for it, read our blog.
Choosing a fence that has a long lifetime guarantee, that won't need repainting or staining every few years is a great option to get the boundary sorted and not have to keep thinking and discussing with your neighbour.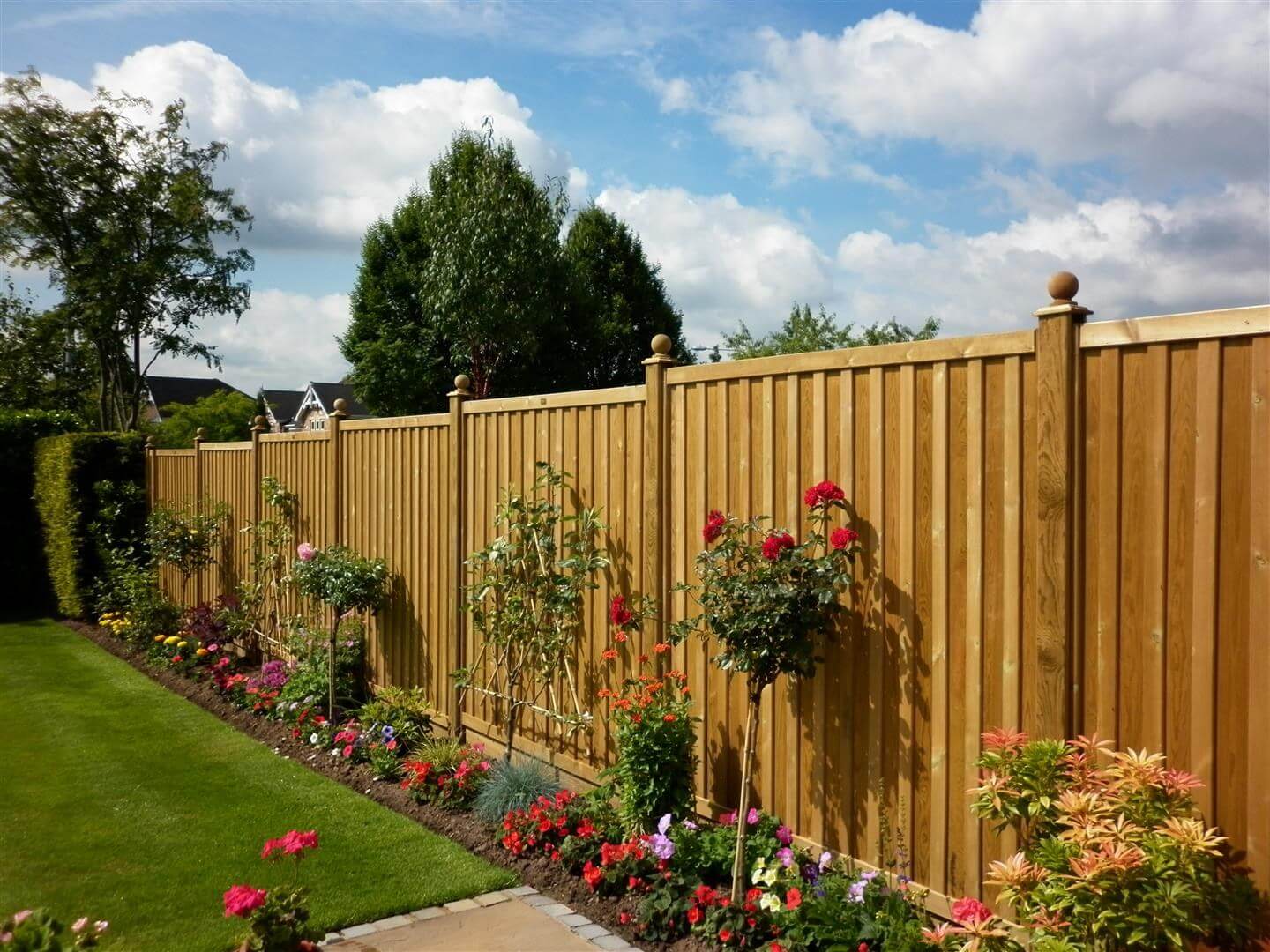 Choosing a panel that is good on both sides will also help ease any friction that may arise from choosing which side would get the most attractive side.
All of our fence panels come with a 25 year guarantee and are vertically maintenance free.
Semi-solid double-sided panels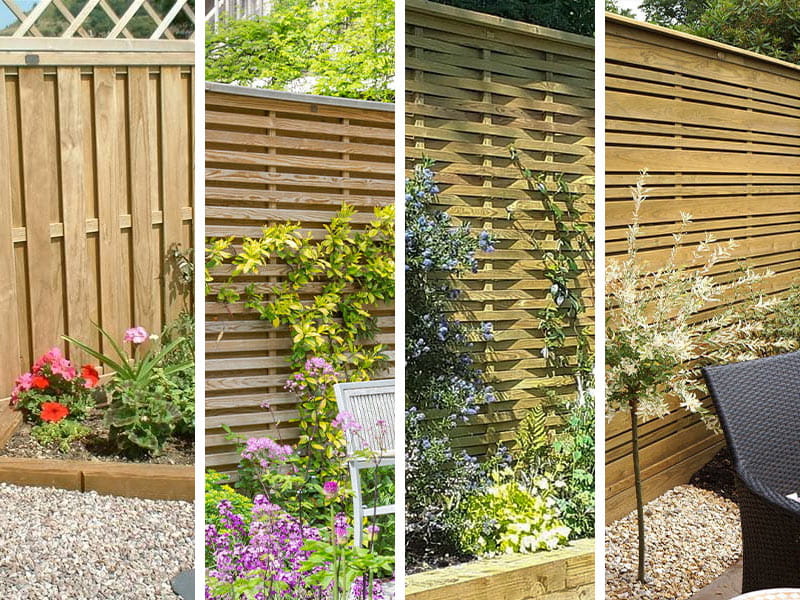 *As shown in order from left to right: Vertical Hit and Miss, Venetian Hit and Miss, Woven, and Urban fence panels.

We have a range of semi solid panels that look good on both sides. One of our most popular is Hit and Miss, which can have either vertical or horizontal pales. Thick timber pales are attached in an alternating hit and miss pattern on both sides.
Venetian Hit and Miss is similar but with narrower timber pales affixed to both sides in a hit and miss pattern.
Woven has a unique design with the rails becoming part of the design itself. Timber pales are woven around three vertical rails within the panel allowing both sides to have the same design.
Urban is one of our newest fence panels and is made up of narrow and wide timber pales in a modern pattern. The design is not completely identical on both sides and the slats change position on the alternate side.