05/01/2018 09:15 AM
Here are some stunning shots of garden development in South Kensington that were emailed to us at Jacksons last week. At the time they arrived we were busily working on a story for the web site about our new Canterbury Combi fence panels, and didn't look too closely at them, other than to notice they were very good looking shots of a very classy garden development and we asked the sender to please send me jpegs that were bigger for a story I would look forward to doing soon.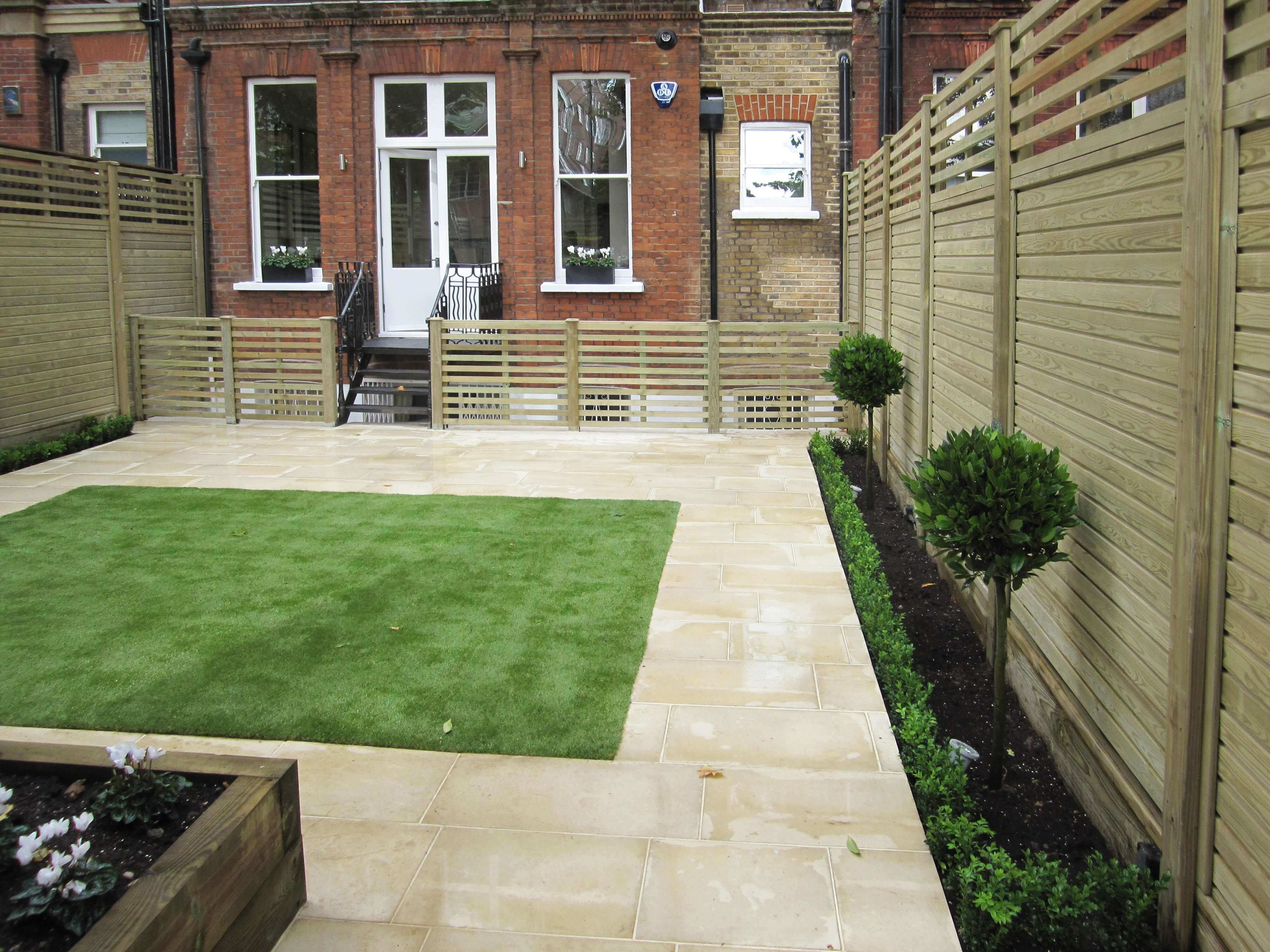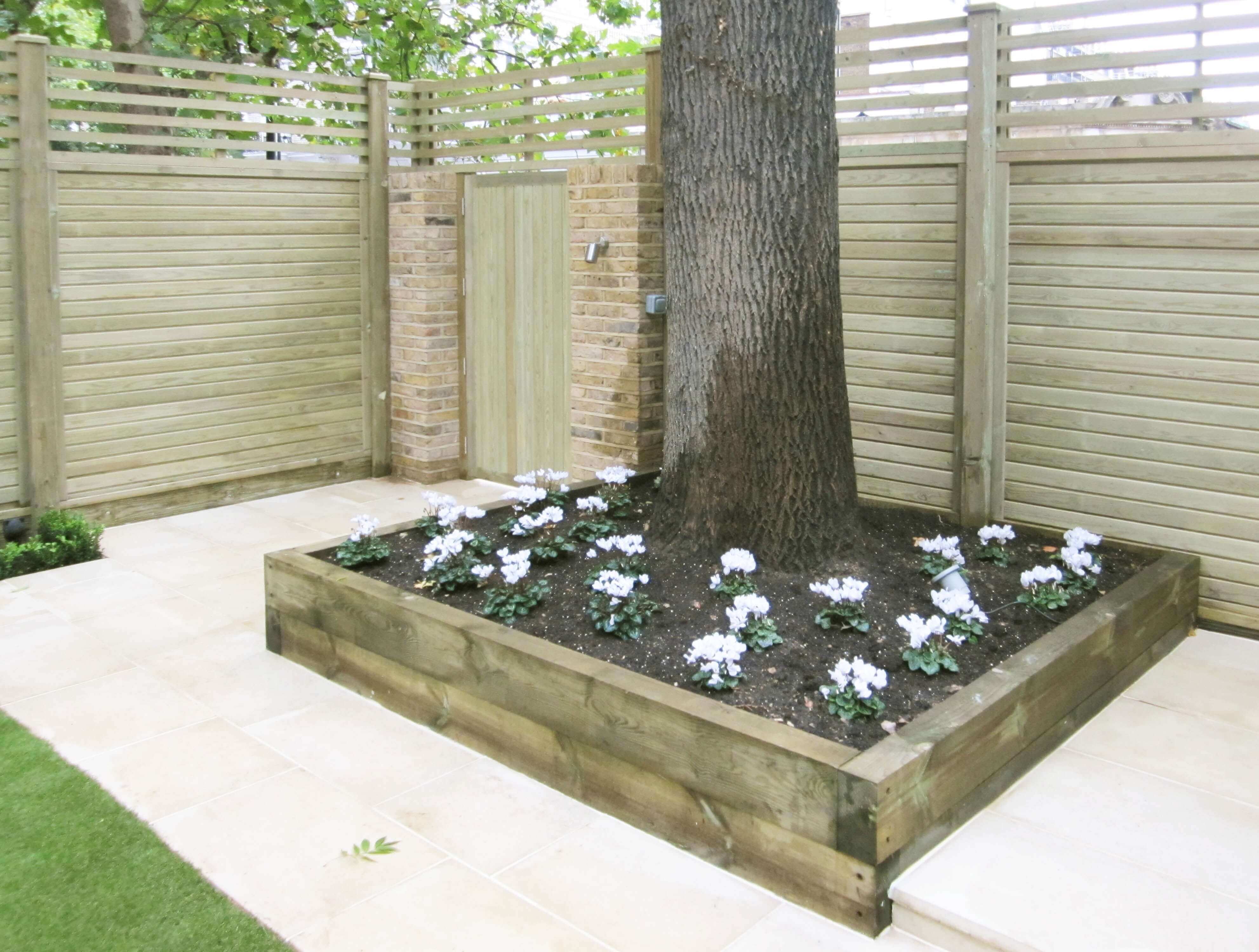 We received these bigger images this week and was staggered, on first a look they appeared to be Canterbury Combi panels, which shouldn't really be possible as this development was completed a while ago and we have only just launched the Canterbury Combi. On closer inspection we realised there were minor differences, but to the layman could easily appear to be dead ringers!
The pictures were sent to us by Guy Duder of the Porthminster Group, who was involved in the redevelopment of the property in South Kensington. All About Fencing, one of Jacksons Approved Installers, interpreted the clients requirements using Jacksons products and came up with a fully bespoke solution.
Guy was so impressed by the quality of the work and the products he felt sure we would like to see the finished results, "We have just finished a re-development of a property in South Kensington and the garden carpentry was created by Ian Hanks of All About Fencing. They used Jacksons products and these are the results. We were very impressed with Ian and the products so will definitely be going down that route again with our next project."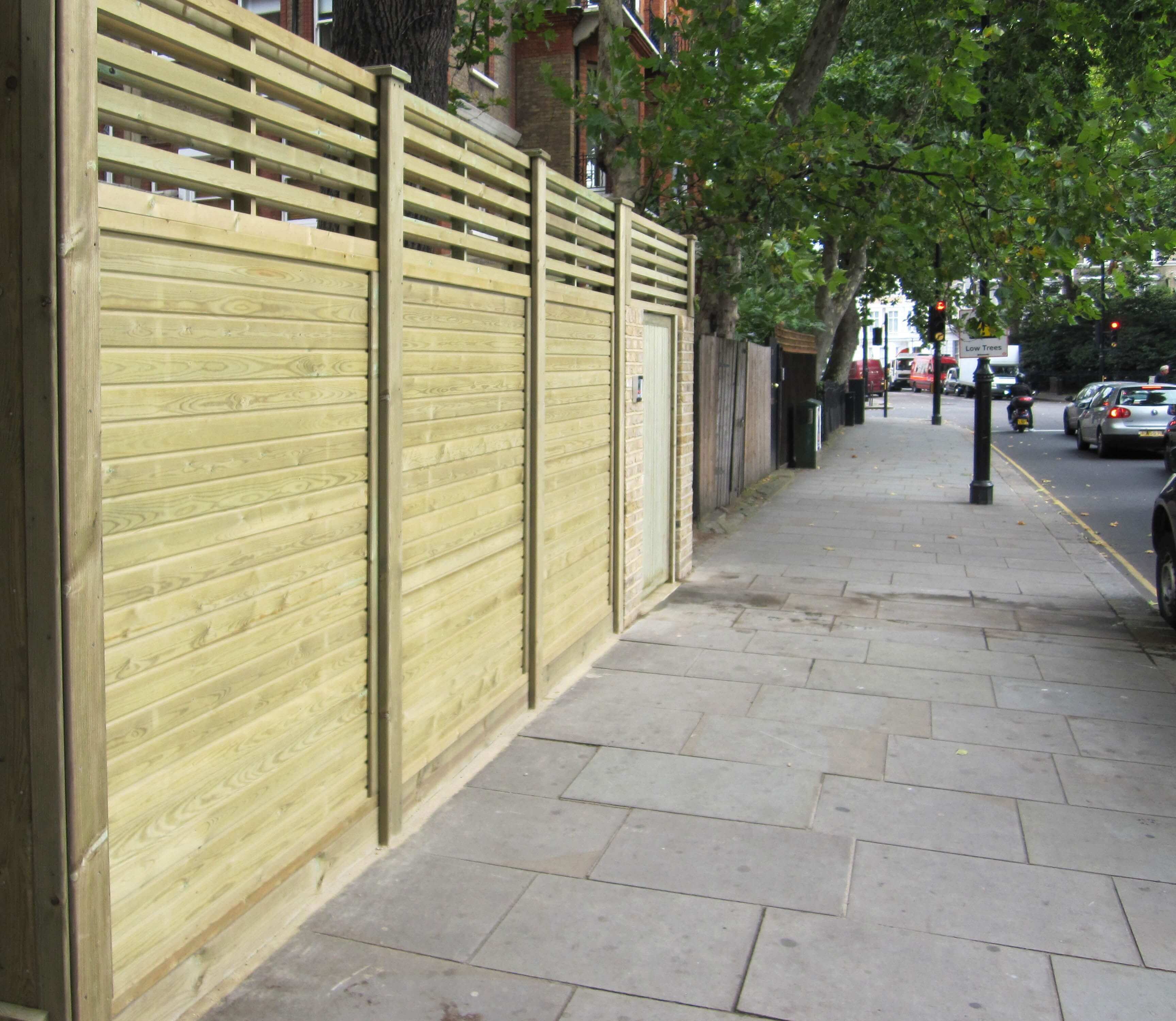 We called Ian Hanks of All About Fencing, to congratulate him on his great work and to see if he was aware of the new Canterbury Combi Fence Panels? He did mention that he's received a couple of enquiries just last Friday regarding installing our new Canterbury Combi Fence Panels and had looked at the web site to see what they were like. Needless to say Ian was a bit surprised to see how similar they were to the panels used in the South Kensington project.
He told us, "The clients wanted strong luxury, premium panels, like
Tongue and Groove
. We usually use them as vertical panels, that's with the pales or boards running top to bottom, but for this we decided to spin them 90 degrees, so the boards run left to right, and by putting the extra slatted top panel on them – that does look a bit like the
Venetian
- we created a very attractive effect. The clients were delighted with the end results and so were we. It's good to see you've got a panel so similar to what we made here, it will save some time having something ready made for future installations, and I expect there will be quite a few as it is sure to be popular,"
Compare Jacksons Canterbury Combi fence panels and Ian's lookalike - what do you think, great minds or coincidence, or what?