11/06/2015 11:00 PM
As a nation we tend to spend a lot of time in our gardens, regardless of the weather. For many, it is a place to get away from the daily stresses of life, unwind and relax. So, what could you do to give your garden space a bit more of a 'me-time' vibe?
Turning your garden shed into a place for you to enjoy is one way to do it, so we've come up with a list of our favourite ways to re-invent your shed.
Fine dining
Eating al fresco doesn't mean that you have to give up on elements of fine dining such as soft candlelight and clean, white tablecloths.
By adding double opening doors to a garden shed, you can open it out into a larger space that's perfect for a dining table. The table and all of your tableware can be stored inside the shed when not in use and building a decking or patio area by the doors will provide stability.
Exotic hut
A thatched roof is an unusual feature in a garden building but it is becoming more and more popular. Well-insulated, waterproof and wonderfully unique, a thatched roof can be fitted to any shape or size of building and give a touch of country style to your garden, even if you live in the middle of a city!
It also conjures up images of faraway lands and white beaches, so why not add your own sand pit or Zen garden nearby to create a truly exotic look?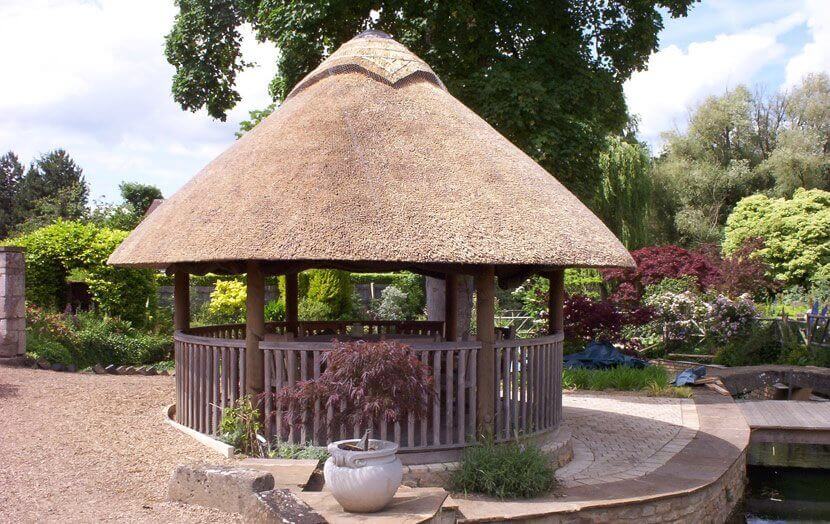 Social space
Inviting friends over to enjoy your garden is a great way to spend a summer afternoon. Use your garden shed to provide shelter from the (hopefully occasional) rain showers by removing one wall from your shed completely. This will still give you some protection but allows you to feel more like you are outdoors. You can always cover it with a blind or curtain when not in use.
With proper preparation you can also add a fire pit and seating to create a wonderfully cosy atmosphere. This is about creating a space that represents who you are and how you like to relax, so take a look here to see how to recycle everyday items from around your house to give it a personalised feel.
Summerhouse
Sometimes the simpler something is, the better. A summerhouse is easy to create by transforming a garden shed and can become a great feature in your garden if you know how to decorate it.
To make your summerhouse, all you need to do is add more windows if your shed doesn't already have them and then give it some home comfort touches. Use storage solutions such as shelves and ottoman seating to reduce clutter. You can also hang tools and garden equipment on the walls to give yourself more floor space.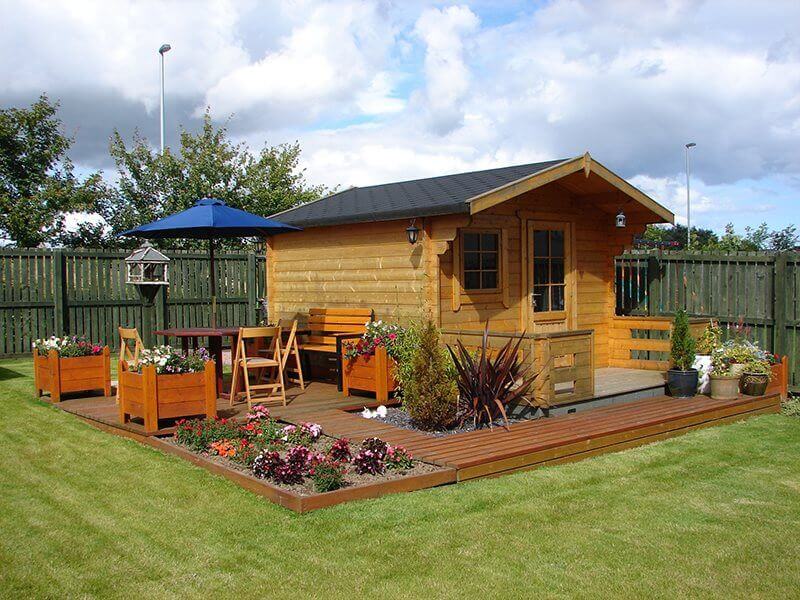 Garden office
An underused garden shed can be turned into a fantastic office space if you prefer. Get your shed rigged up for heating and lighting and you can use the space for whatever you need.
If you can, remove one side of your shed and replace it with glass, preferably on the side that receives the most sun. If you're going to the effort of creating a space away from the office, you don't want to feel as though you're trapped in a cubicle, so get as much natural light in as possible.
This article was written by Charlotte Barnes from Spiral Media, in collaboration with Dodson Brothers Thatchers of Cambridge.
Dodson Brothers are a family-run thatching business that has been in operation since 1920 and has grown to become one of the largest in the UK. Recently they won first place in The National Society for Master Thatchers Best Thatched House Award.