18/12/2017 12:30 PM
Now we wouldn't usually recommend, or advocate painting Jacksons' products because the timber is such wonderful quality and it naturally ages beautifully into a golden - then silvery shade.
However, Helen Williams sent us some photos of what is a brave and bold creative stroke, that, in our opinion really did pay off. She has transformed a "boring" garden into a funky modern outside living area. Well done Helen, here's her description of a garden redesign and refurbishment.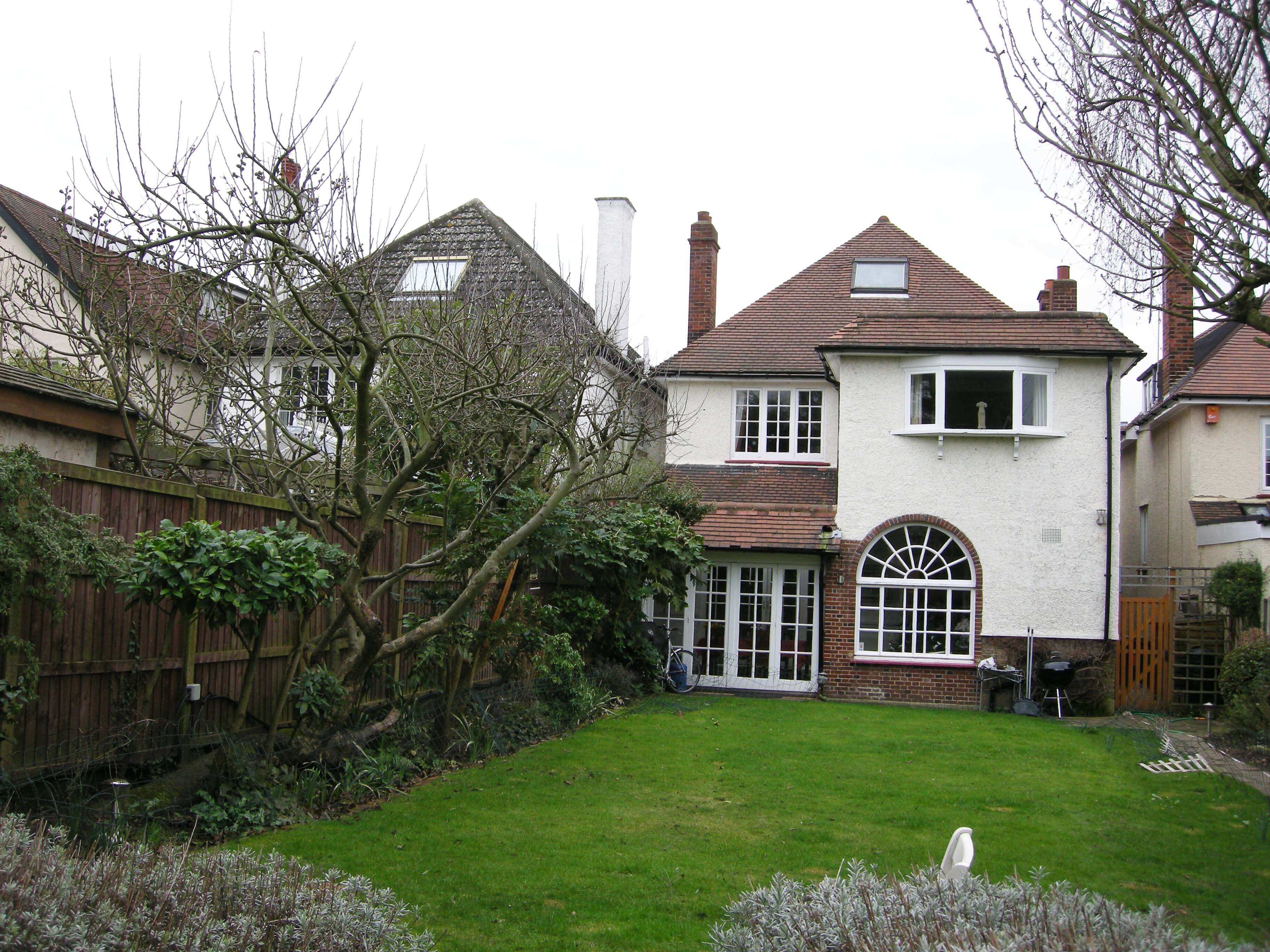 The Brief
My clients were a South African family, used to an outdoor lifestyle. Their garden hardly encouraged this, as it was overgrown with a cramped patio, and in their words: 'boring'! It certainly didn't tempt them outside to enjoy an English summer.
They wanted a design to encourage use of the whole space. It should remain open in feel, but include different areas for relaxation and seating, using views back towards the house and other parts of the garden.
Privacy should be maintained, with plenty of interest within the new garden, using features and low maintenance planting providing appeal throughout the seasons.
The Design
I like to use any attractive features that already exist in a garden, incorporating them into my design. There were several interesting mature shrubs and trees, and an unusual arched window. We decided on a new arched wooden side gate leading into the garden to reflect the shape of this window.
There is a generous natural sandstone patio, with an inlaid circle and edging details. On the shadier side there is a small raised wall near the doors, which can be used as an informal seat, and encloses the mature evergreen Camellia and Fatsia plants behind.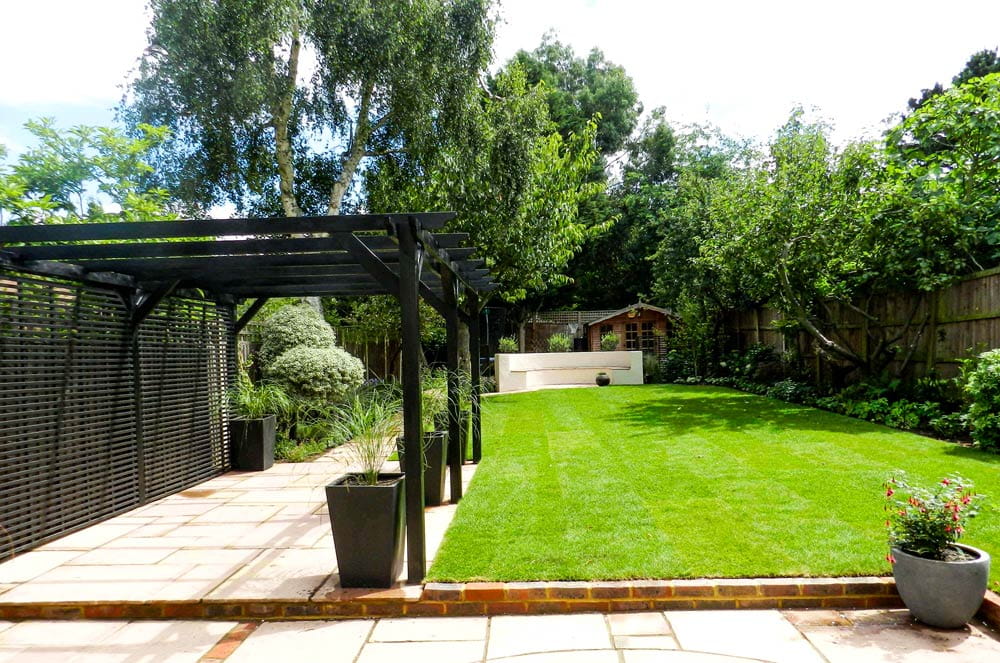 Part of the patio is designed as an outdoor room, with a black wooden pergola with four large matching planters.
I decided to opt for a Jacksons' timber pergola, as I knew that the quality would be first class. Although the budget was tight, we agreed that you shouldn't skimp on the quality of large and important features within a design, and with the 25 year guarantee it should last and last. The generous size and excellent finish were perfect, and the clients plan to add contemporary Rattan-style furniture beneath. I think it must have taken a leap of faith on their part to agree to painting it black though! I admit to having a few nerves myself, but I have used black trellis in several of my designs to great effect.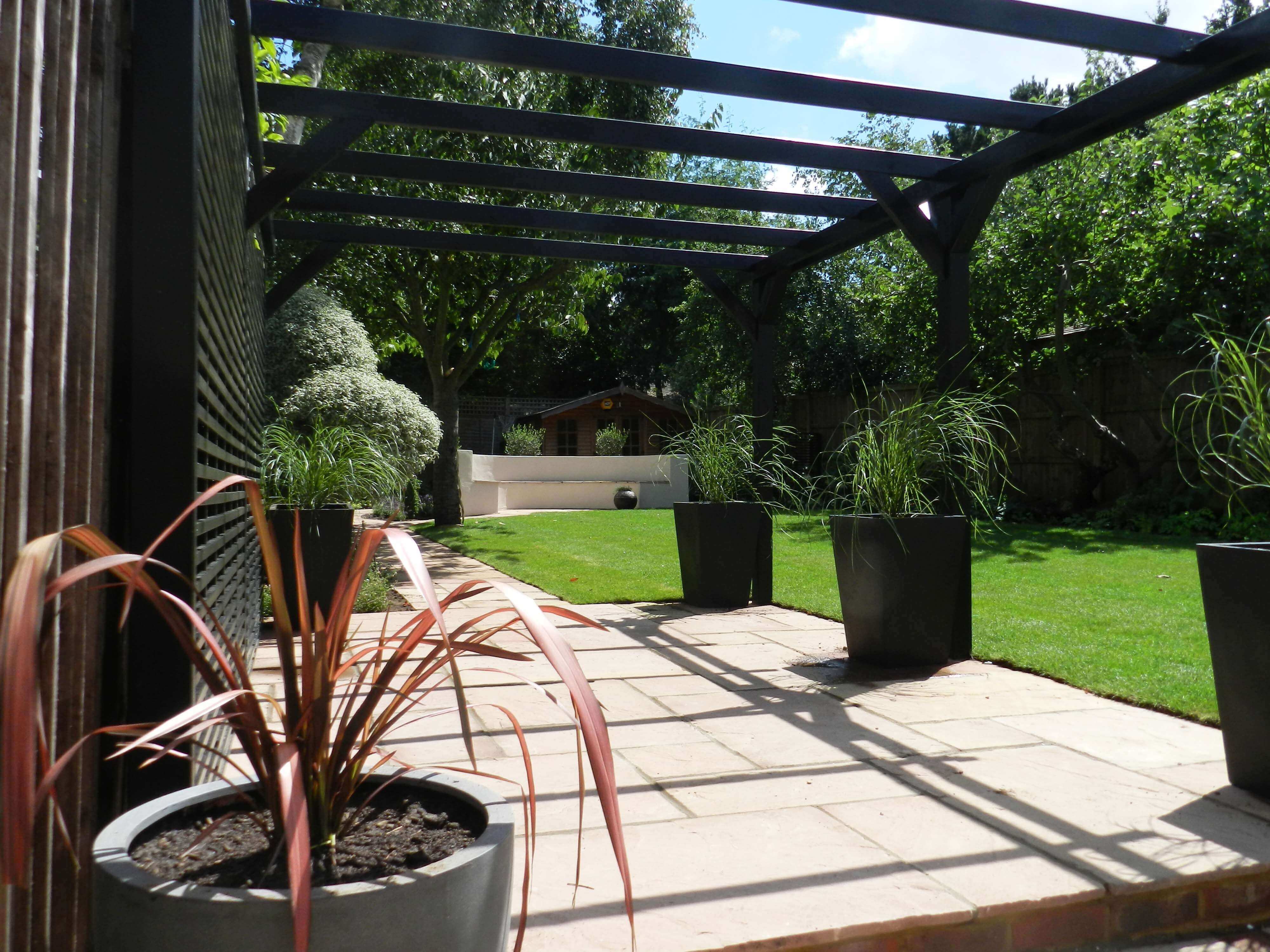 Foliage and flowers seem to sing out against a black background, and it has a smart stylish appeal. Horizontal wooden screens are used behind the timber pergola and at the side access, and these are repeated further along, screening parts of the garden. Opposite the pergola and across the lawn a statue makes an interesting focal point.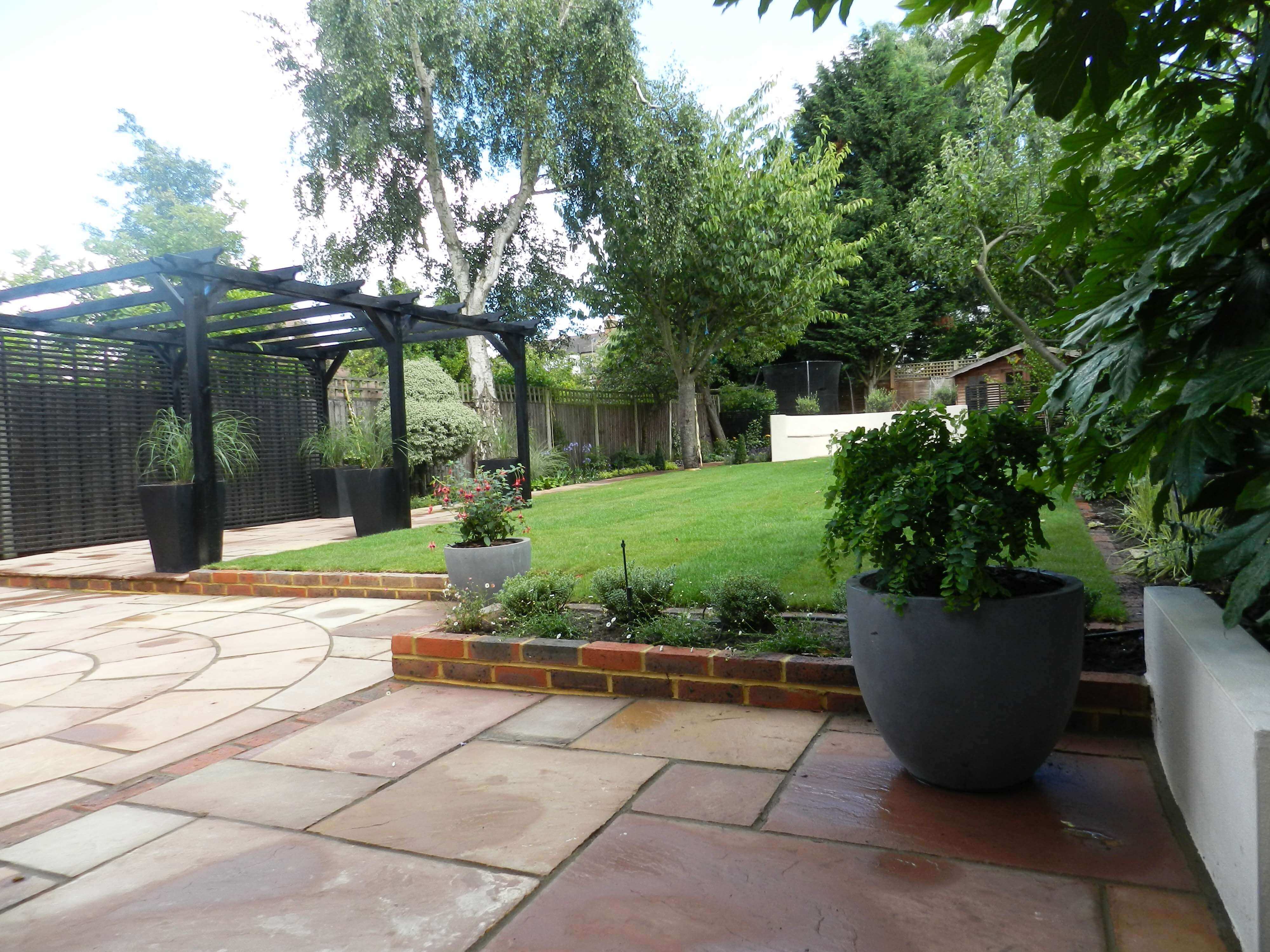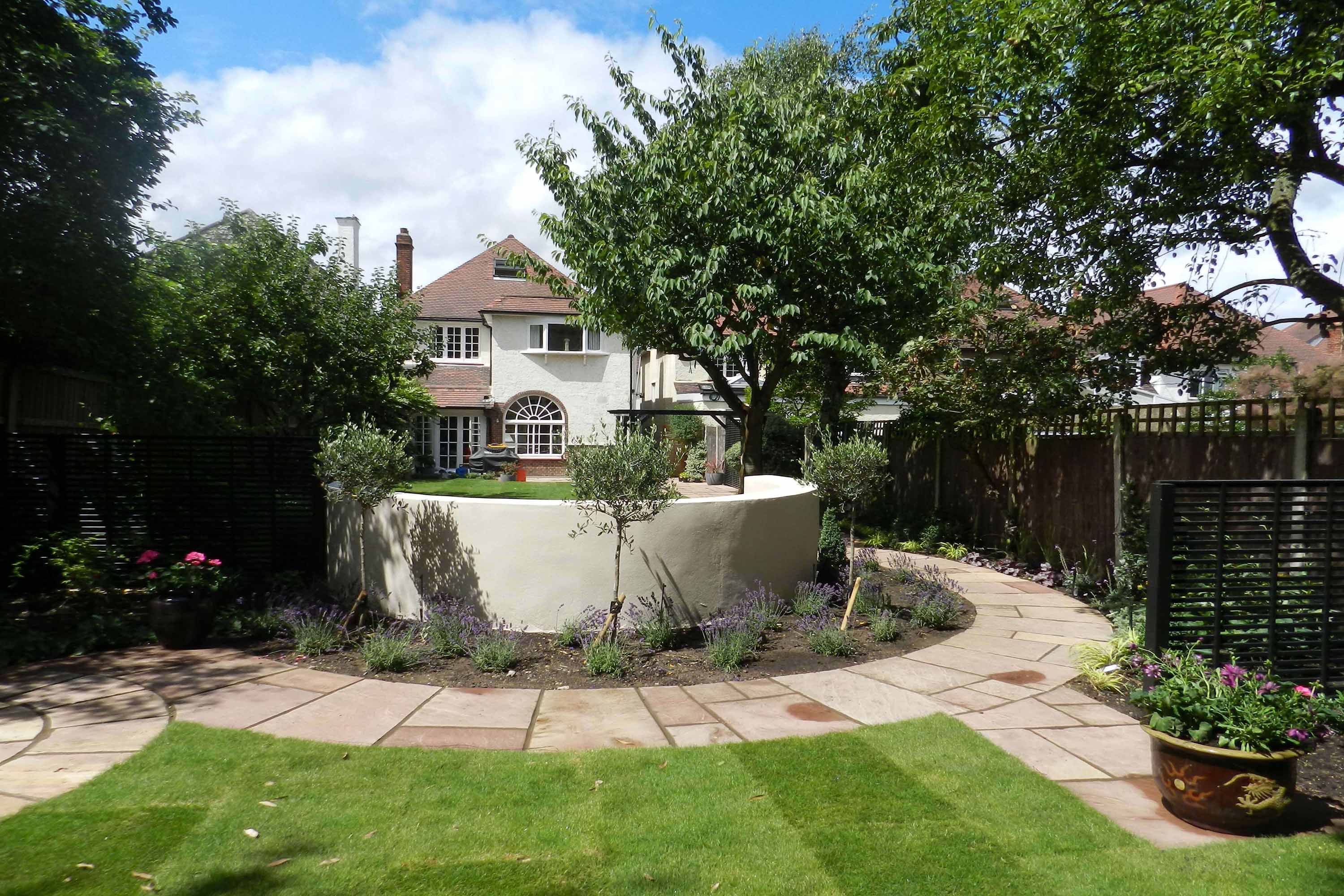 The path leads to a circular paved area in the sunniest part of the garden, with built-in seating around the fire-pit. The addition of comfortable cushions invite you to relax, and can be stored in the summerhouse.
Behind this seating area the path curves to the end of the garden, which was previously an unloved and ignored area.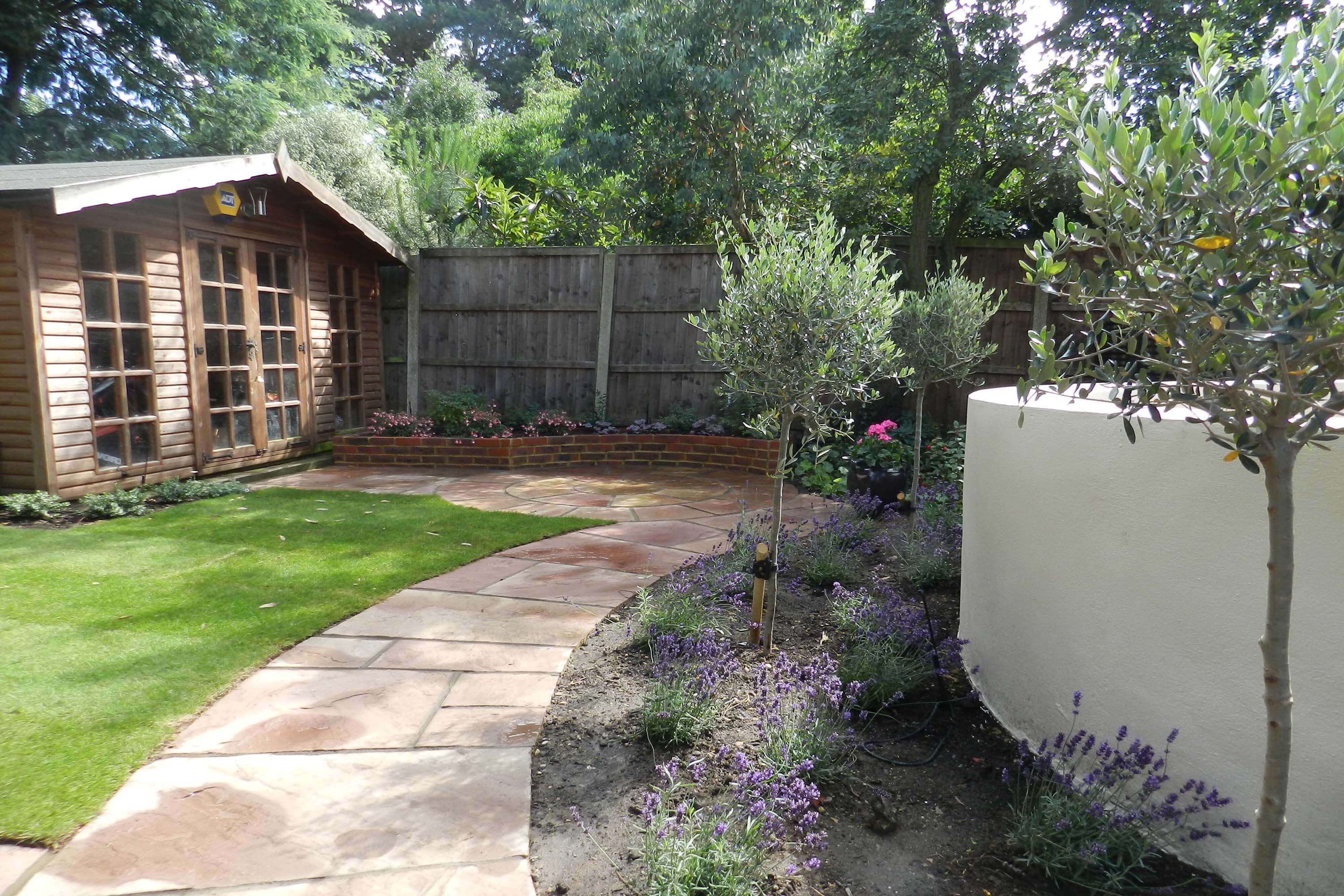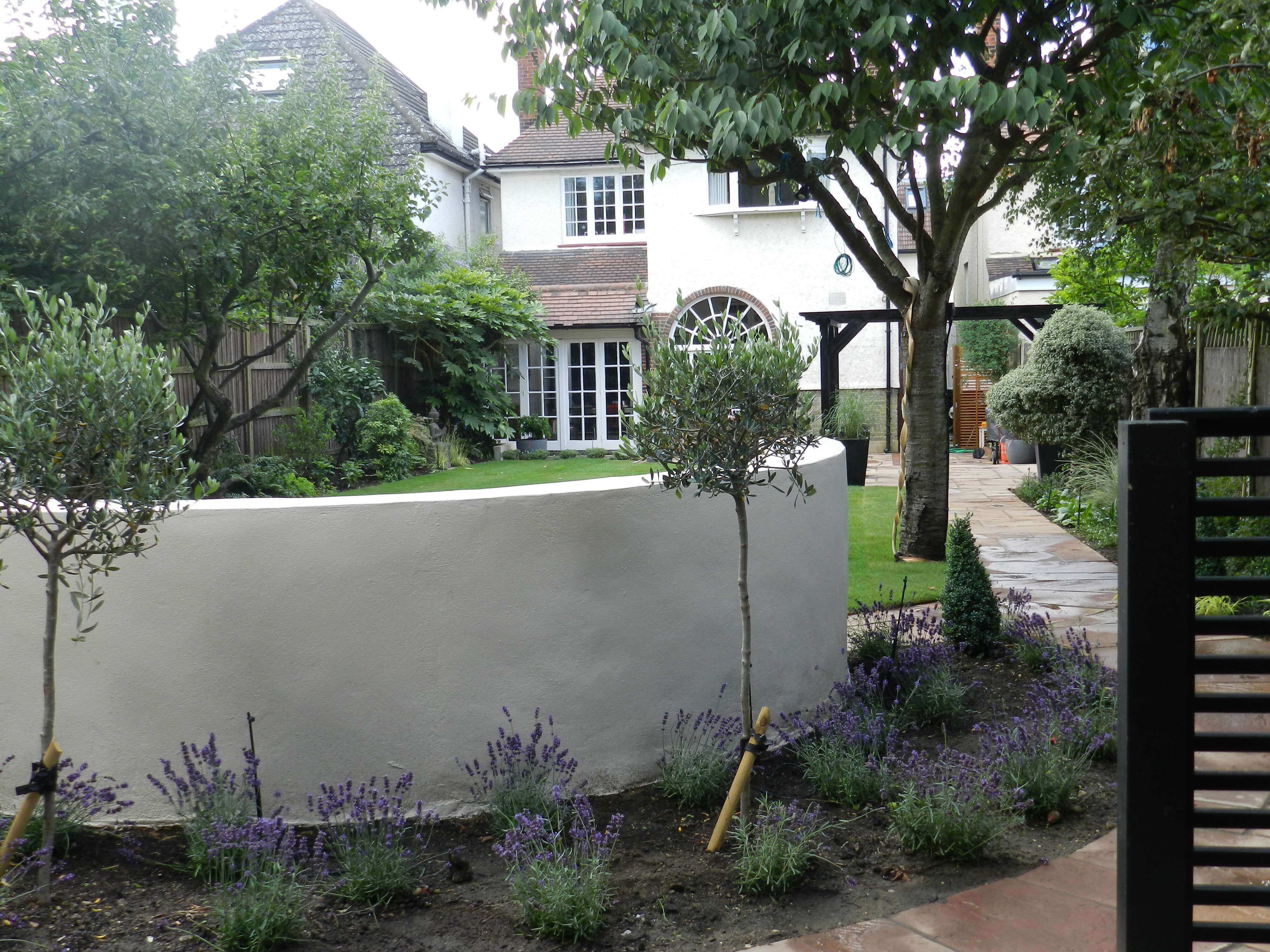 There is an informal lawn and circular patio near the summerhouse, and a site for another sculpture. The planting here is simple: standard olive trees surrounded by fragrant lavender. This area has subsequently been named 'The Secret Garden'!
Fortunately we had a lovely, if late summer. The garden was built in time for my clients to enjoy some British outdoor living, complete with outdoor lighting, barbeques and fire-pits.