13/12/2021 02:33 PM
2021 has shown us that although our world may have been turned upside down, as always, our interest in our outside spaces only continues to grow.
During 2021 we saw a bigger demand than ever before for garden supplies, fencing, and many other garden products. With many people working from home for most of the year and unable to go abroad on holidays or spend disposable income on traditional outside sources, many started looking inward at their homes and gardens and decided to invest in improving them.
Maximising Space
Garden zoning is becoming increasingly popular as it allows you to make the most out of the available space within your garden. This works by segmenting your outside space to create various zones such as a child friendly-zone, entertainment zone for welcoming guests and dining, and a privacy zone, which can serve as an outside escape or a peaceful remote working area during summer months. Screens or trellis come into their own to create partitioned off sections within your garden.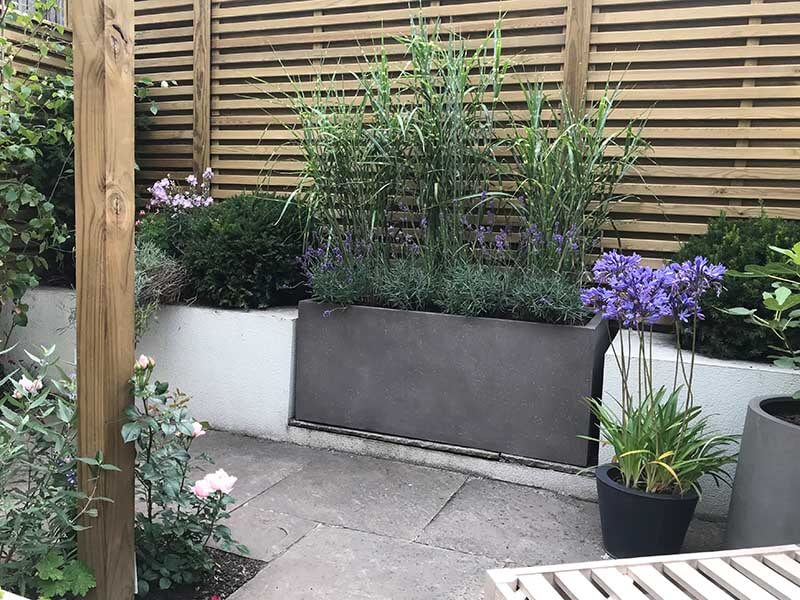 Balconies and patios might be the only outside space you have access to, and it can be difficult to decide what to do with the little space you have. These spaces are also important for our mental and physical wellbeing, studies show that being in nature can have a positive effect on our mood and overall health. People are realising that they need a small reset and a wellness focused approach, where their garden helps to provide a boost for mental health and wellbeing. Including colours that make you feel good and those which provide sensory input, along with adding furnishings and accessories that create a relaxing and peaceful environment.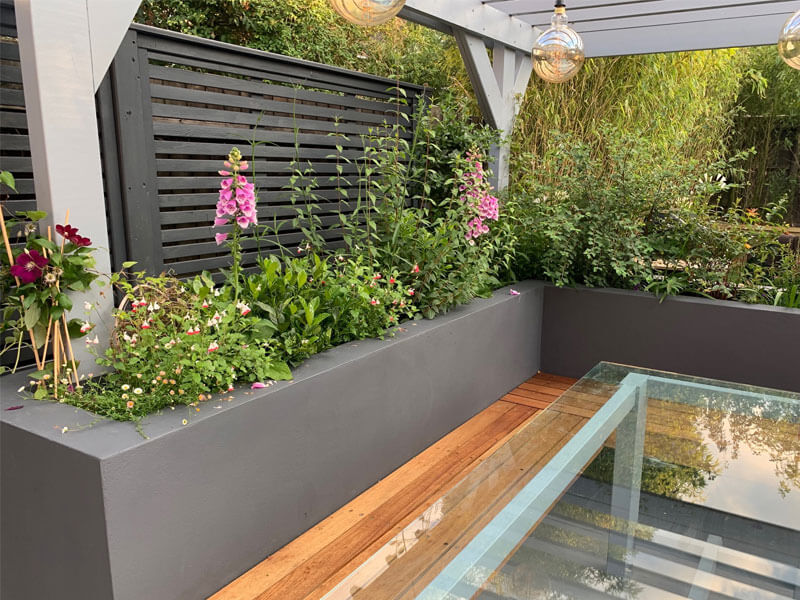 It helps to think in the vertical as well as the horizontal. From hanging plants and mini planters, to folding furniture kept on hooks, with screens to cover any unsightly fixtures such as railings and overlooked views, and lighting to create atmosphere, the list of ideas can be near endless. Using all the space you have available in an efficient and creative way is essential.
Grow Your Own
The grow your own garden trend continues to evolve, with a large range of easy to grow vegetables and herbs available. From compact balcony planters to large raised bed nurseries, many households love their own organic homegrown produce. Easy to start from seed or small potted plants, the grow your own bug is something anyone can catch and try even in a small outside space.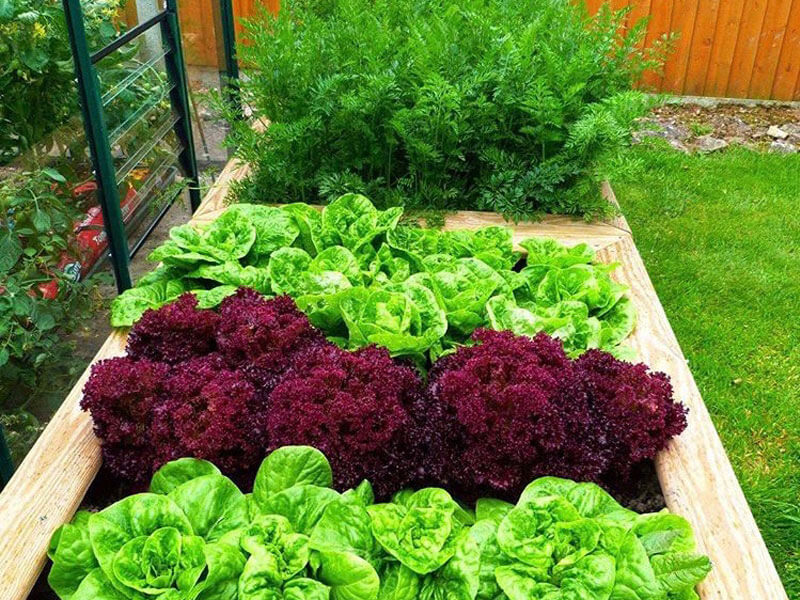 Sustainability
Cutting out pesticides and buying peat free compost are great ways to make your garden greener and more sustainable. Choosing to create your own compost by collecting dead leaves and garden matter on a compost heap rather than using a chemical fertiliser is an easy change we can all make. Opting for organic alternatives and biodegradable products are also small changes we can all make to help make a larger difference to our environmental impact.
Here are some more examples of how to be greener in your garden:
Save water; collect rainwater in a water butt, use a watering can instead of a hosepipe, drip trays beneath plants, self-watering pots
Make your own fertiliser, and if buying compost buy peat-free
Avoid products sold in single use plastics, opting instead for those sold in recyclable or reusable packaging or those using recycled materials
Try not to water your lawn for longer periods, or only use recycled water
Re-use or recycle unwanted garden items such as tools, old pots, and furniture
Choose plants that are good for pollinators
Try 'No Mow May' and keep the grass long until the 1st of June, so wildlife can thrive during the warm spring months. No Mow May
Plant a tree
Choose organic products when available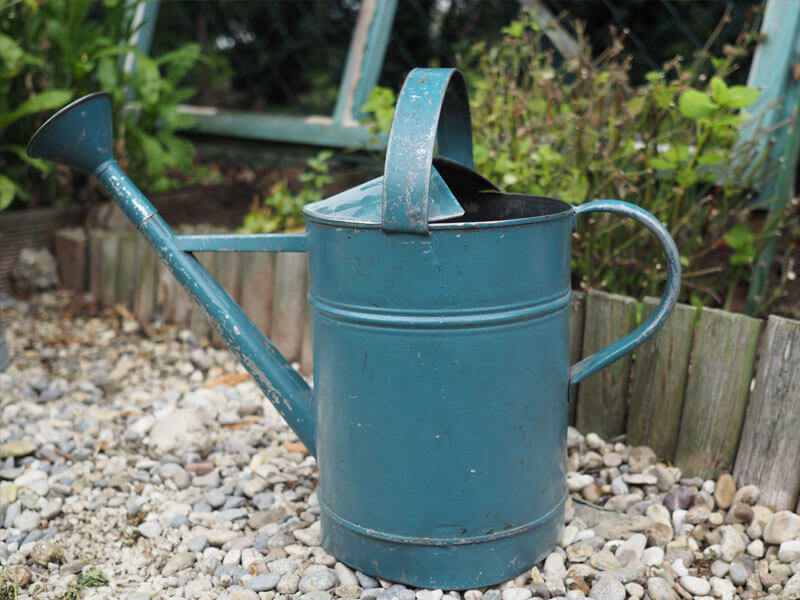 The products you buy can have a large impact on the environment, which is why buying products that are more sustainable i.e., timber fencing with a low carbon footprint and long lifetime guarantee is favourable and beneficial over short life products which have a longer product life-cycle and cause higher emissions.
Improve Air Quality
You can also improve the air quality of your garden while helping the environment, by choosing to add air purifying plants such as Wallflower, Lady's Mantle and Common Ivy to help fight pollutants and reduce nitrogen dioxide. Trees such as Litteleaf and Largeleaf Linden are also great as they excel in capturing CO2. This alongside the use of native plants and shrubs which are already sustainable, creates more biodiversity and provides an English meadow garden design aesthetic.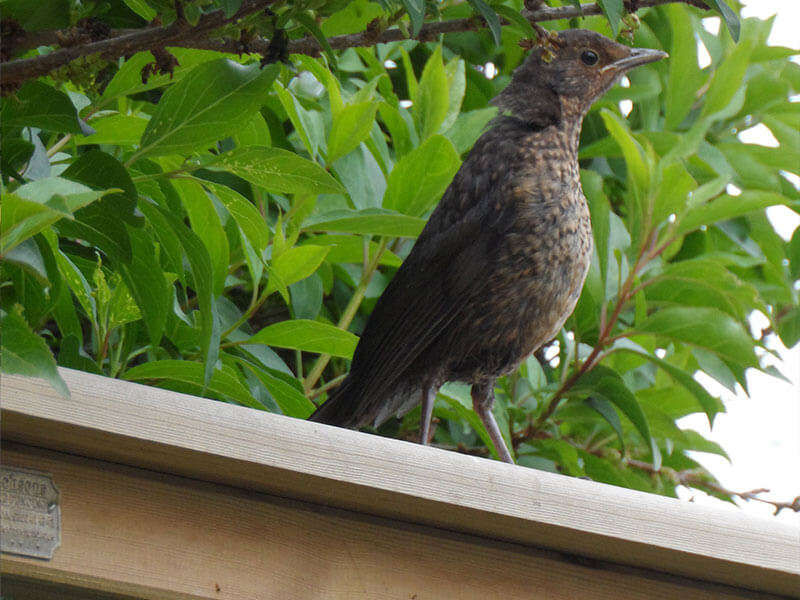 Wildlife and the environment
The use of indigenous plants encourages local wildlife ranging from insects to birds and bees and should be chosen ahead of any non-native plants. They are more likely to be low-care plants that help to create low-maintenance gardens, which is great for new and experienced gardeners alike. We can also help and encourage wildlife by creating bug hotels, choosing early and late flowering plants to maximise feeding months, and installing hedgehog holes or a hedgehog gravel board. In 2015 we created the hedgehog gravel board which allows them to roam safely from garden to garden in their search of food and mates.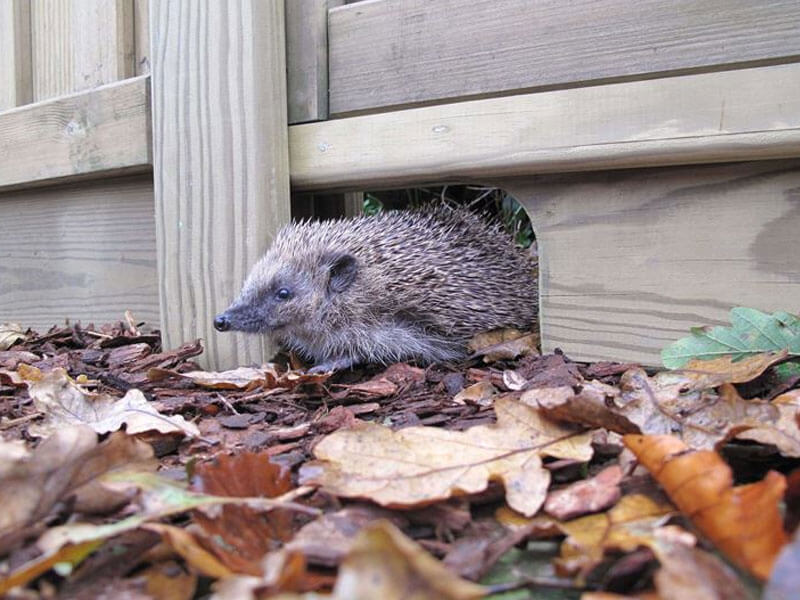 Planting Trees
Trees attract wildlife including many species of birds, create a shaded area during the summer, and give an array of changing colours during the autumn months. They can also make a great natural feature piece for your garden and are a vital part to help fight against climate change.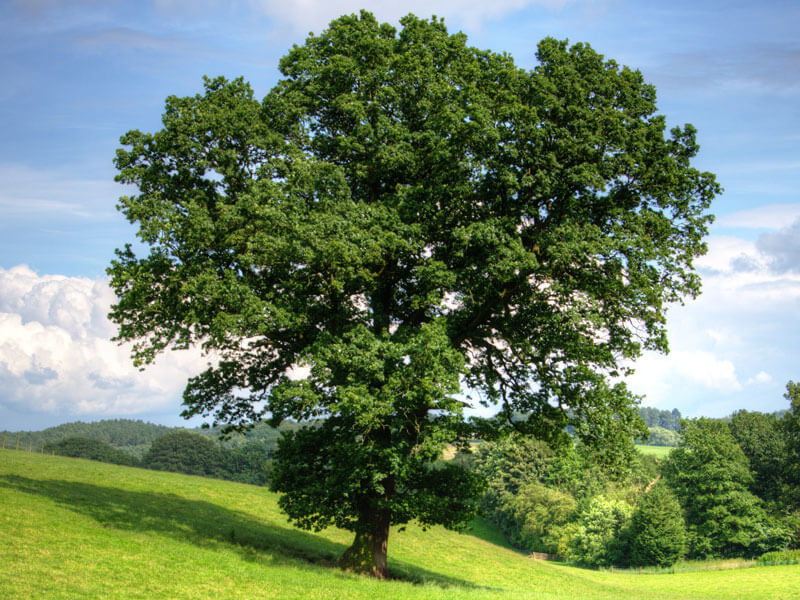 The Woodland trust is also pledging to get 50 million trees in the ground over the next five years to help the UK meet its net-zero carbon target.
In 2020, Countryfile launched the Plant Britain initiative - a two-year project to encourage its viewers to help grow trees to tackle the effects of climate change, with the project aim to plant 750,000 trees. You can view the online interactive map and log where your plants and trees are being grown at Plant Britain.
Outdoor Kitchens
Alfresco dining areas and spaces are becoming more common place in many gardens around the UK, with the correct type of shelter, flooring, and storage, these spaces can be enjoyed all year round. They provide an open, natural, and scenic spot for entertaining with much more light than any other dining area can provide. Outdoor living is a trend that continues to rise with many transforming the way they use their gardens and outside spaces, with the use of screens and fence panels in creative and ingenious ways to create extra living spaces such as kitchens.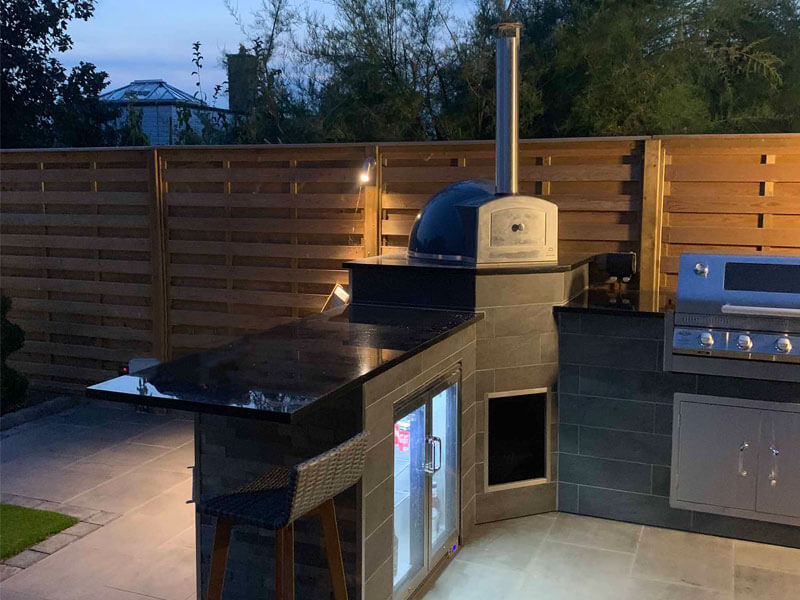 Circular Lawns
This shape works well for smaller gardens compared to the rigid straight lines of a regular shaped lawn and brings a sense of calm rather than strict uniformity. Using a circular shape in your garden is a great way to save space and utilise smaller spaces as it gives you room to plant around the borders and edges. Circular shapes also reflect and imitate shapes found in nature and can be used to create a more relaxed border drawing you in with natural view points for the eye to follow.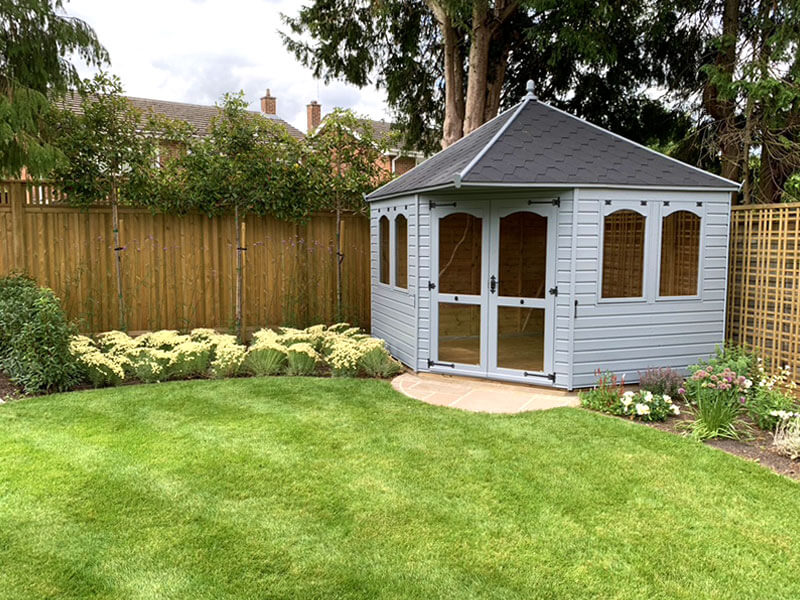 Enjoy the outdoors all year round
Weather resistant furniture is the first item on our must list, and storage for any soft fabric cushions is recommended as well as a good table cover. Lighting will provide atmosphere and ambiance; solar powered string and fairy lights are great for the summer but more lighting will be required in the darker colder months, in the form of garden wall lights, spotlights, or floodlights.
To make the outside bearable all year round adding a small heat source such as a firepit or outdoor heater, makes all the difference and in most cases is essential, especially with spaces such as outdoor kitchens as mentioned above.
Outdoor structures such as shelters and gazebos should also be considered, as they work well with curtains and screens to add privacy and reduce exposure to the elements, while partitioning off part of your garden for an outside room or space.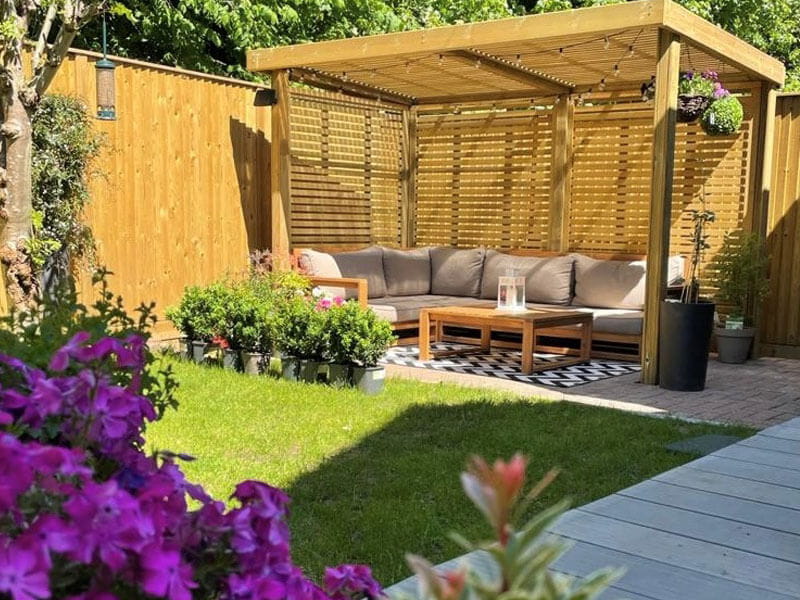 More light
Decorative fence panels and screens can be used to create a natural looking secluded spot in your garden, which can be used to block out unpleasant views or eyesores without blocking out sunlight, even in the winter months when the sun is not as bright, you still have the full benefit of the light that is allowed to pass through.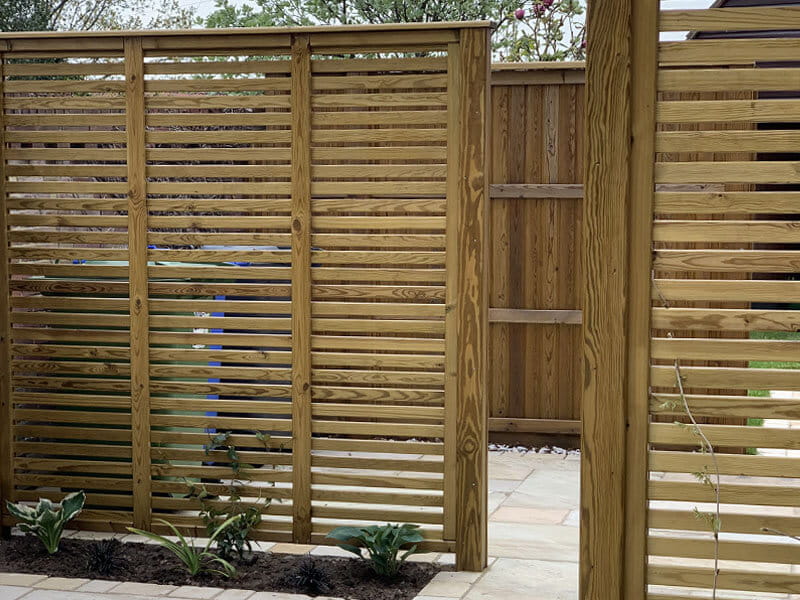 Download Our Good Fencing Guide here