08/12/2016 12:00 PM
Here's a stunning garden in Cheshire made all the more gorgeous by the addition of Jacksons' pergola systems.
Many thanks to Tina Kirby, who sent this customer project in to us.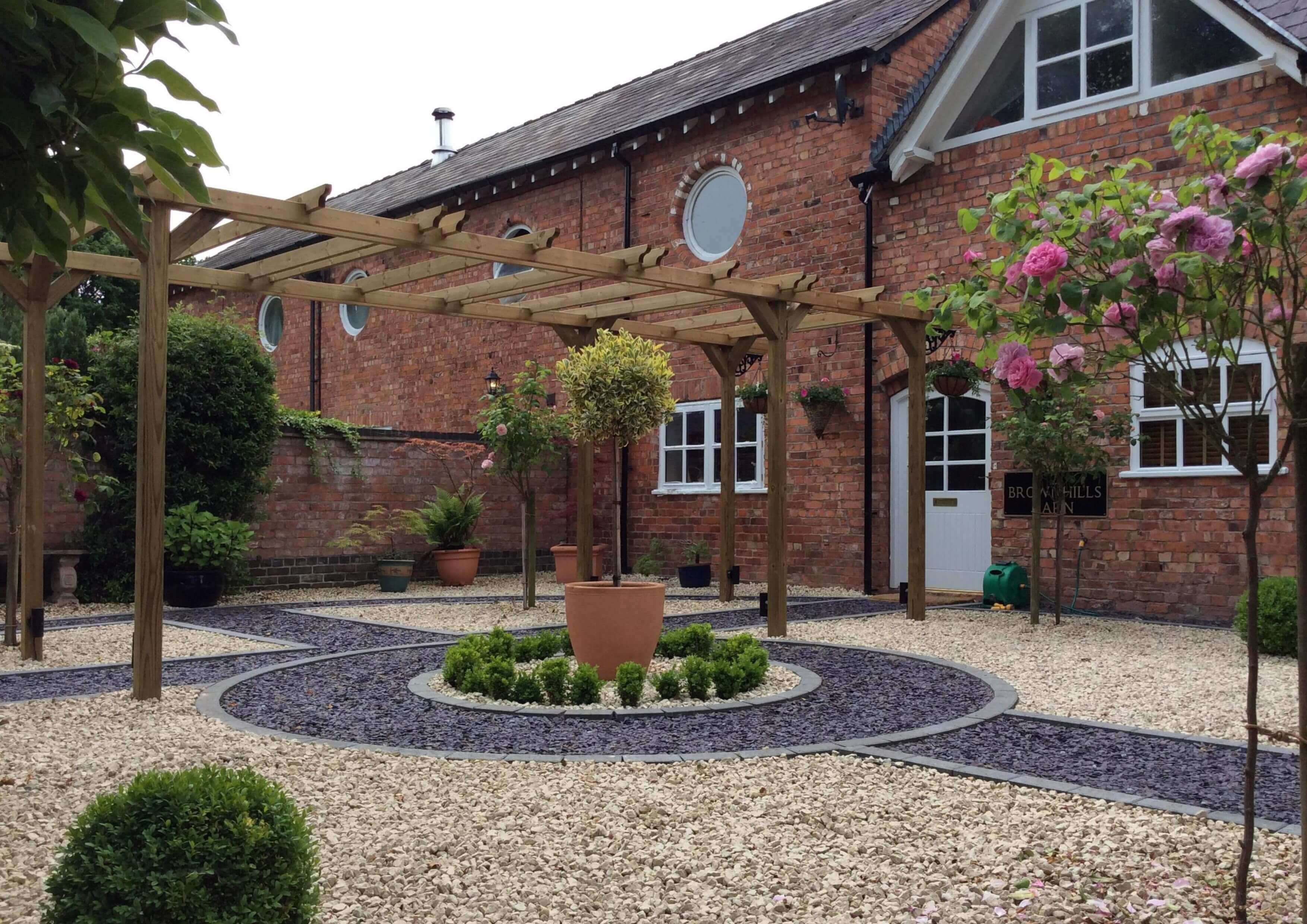 We have lived at our house in Bunbury, Cheshire for 25 years; throughout this time we have developed the gardens.
In the front garden we have created a formal gravel garden, with a central circular decorative feature with pathways, all picked out in grey slate chippings which contrast nicely with the pale cream gravel of the rest of the area.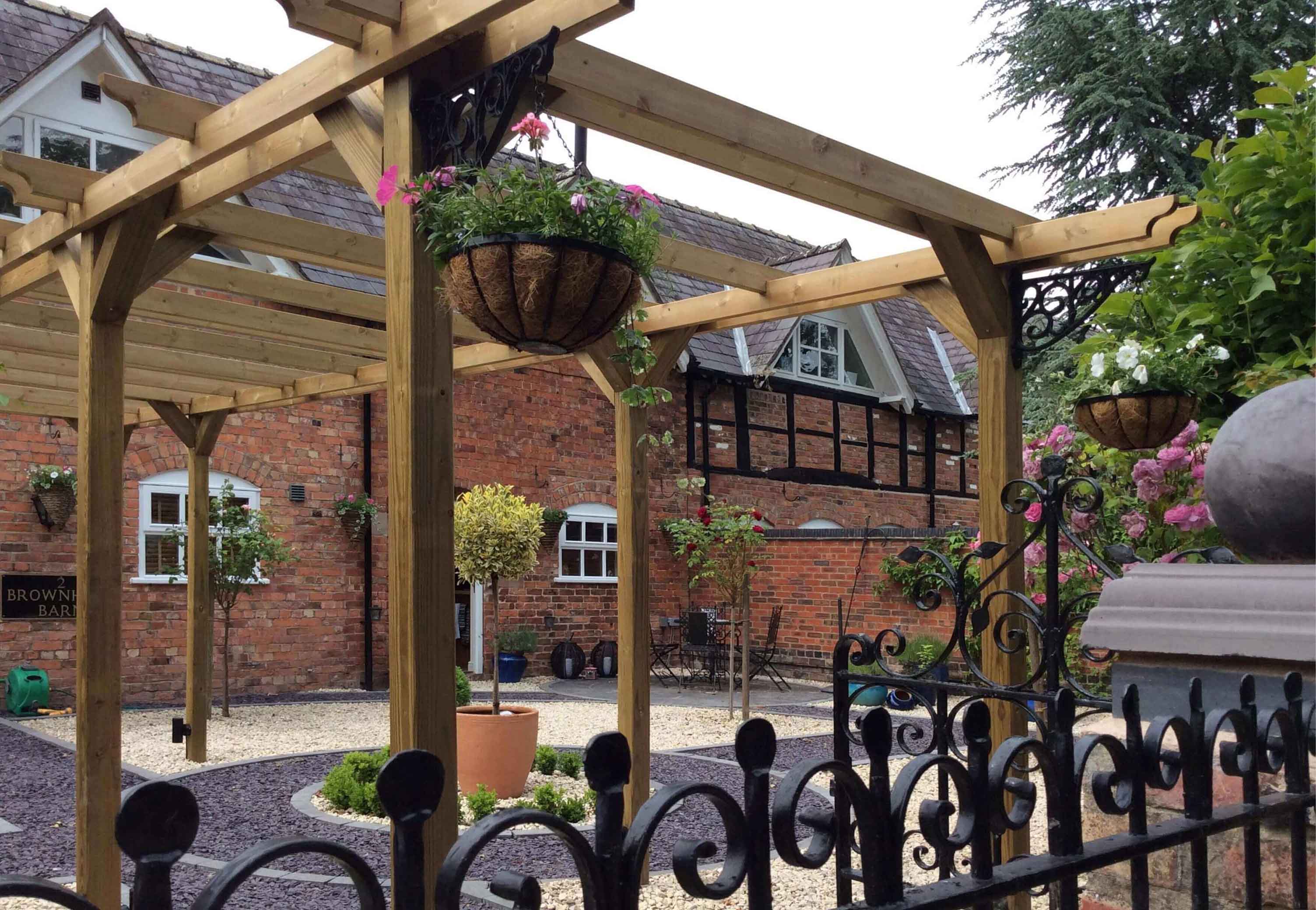 The formal feel was complimented by planting of trimmed Box hedges, standard trees in planters and various climbing and standard Roses.
We felt the area, although beautiful, needed something extra, maybe a feature that brought some height and structural interest. We found the answer in a double pergola; this straddled the main pathway from the gate to the front door.
The frame provides a perfect support for many hanging baskets, and we have added some lights, that create a spectacular effect when they illuminate the pergola posts and rails from below.
We have carried out a lot of the work on our garden ourselves with the help of local landscapers for the gravel garden and hard landscaping. However we have done all the planting, installed the timber pergolas and the lighting.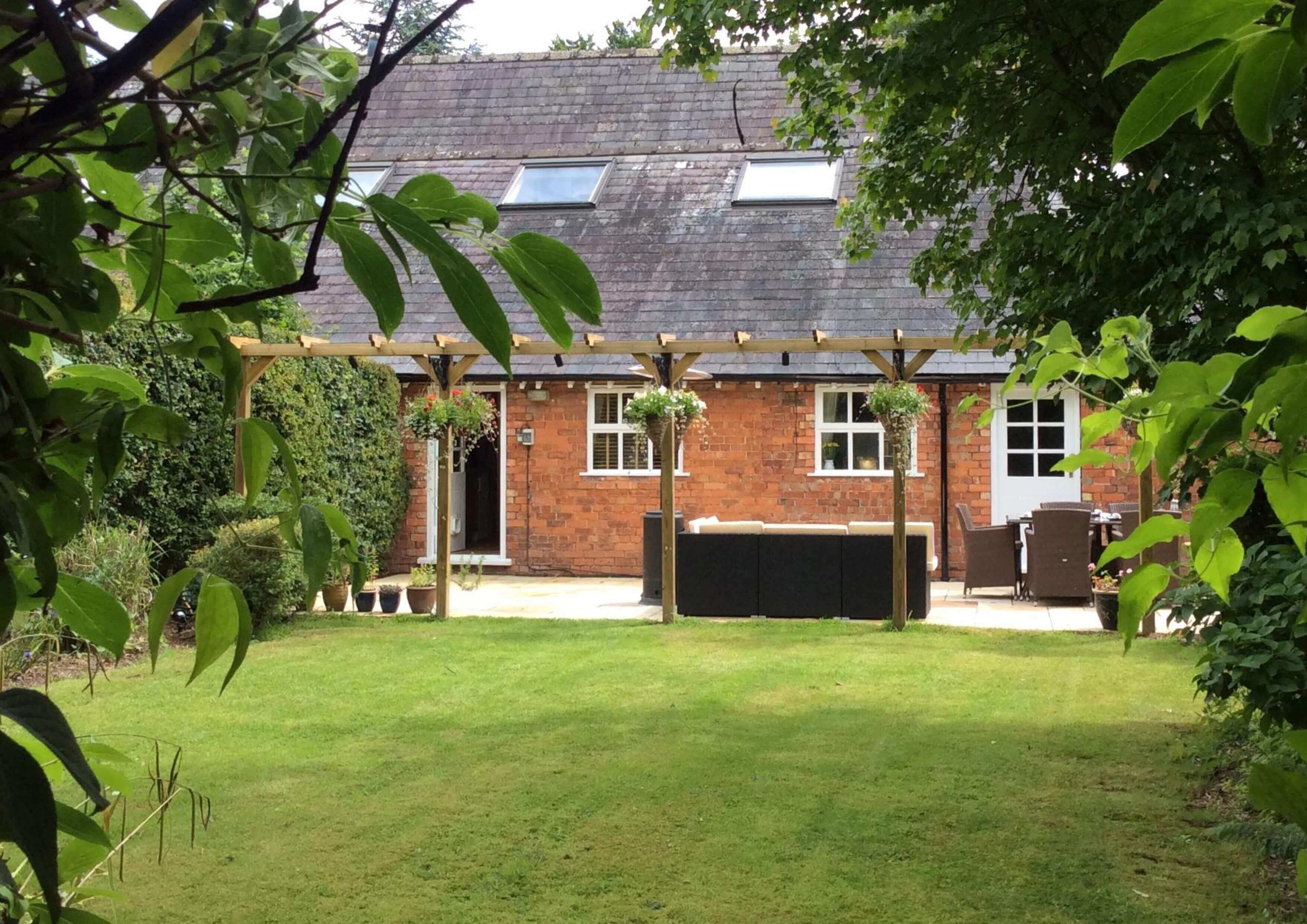 At the rear of the house we have a patio area that is an informal area for relaxing, with comfy chairs and sofas, and a dining table. We have installed a single pergola along the side of this patio that separates the lawn from this area. It's a lovely way of differentiating the areas, whilst keeping views open. It also is a good way to add height, structure and some colour, in the shape of more hanging baskets.
We are delighted with the difference the pergolas have made to these areas, they were so easy to install and they add so much beauty to our garden.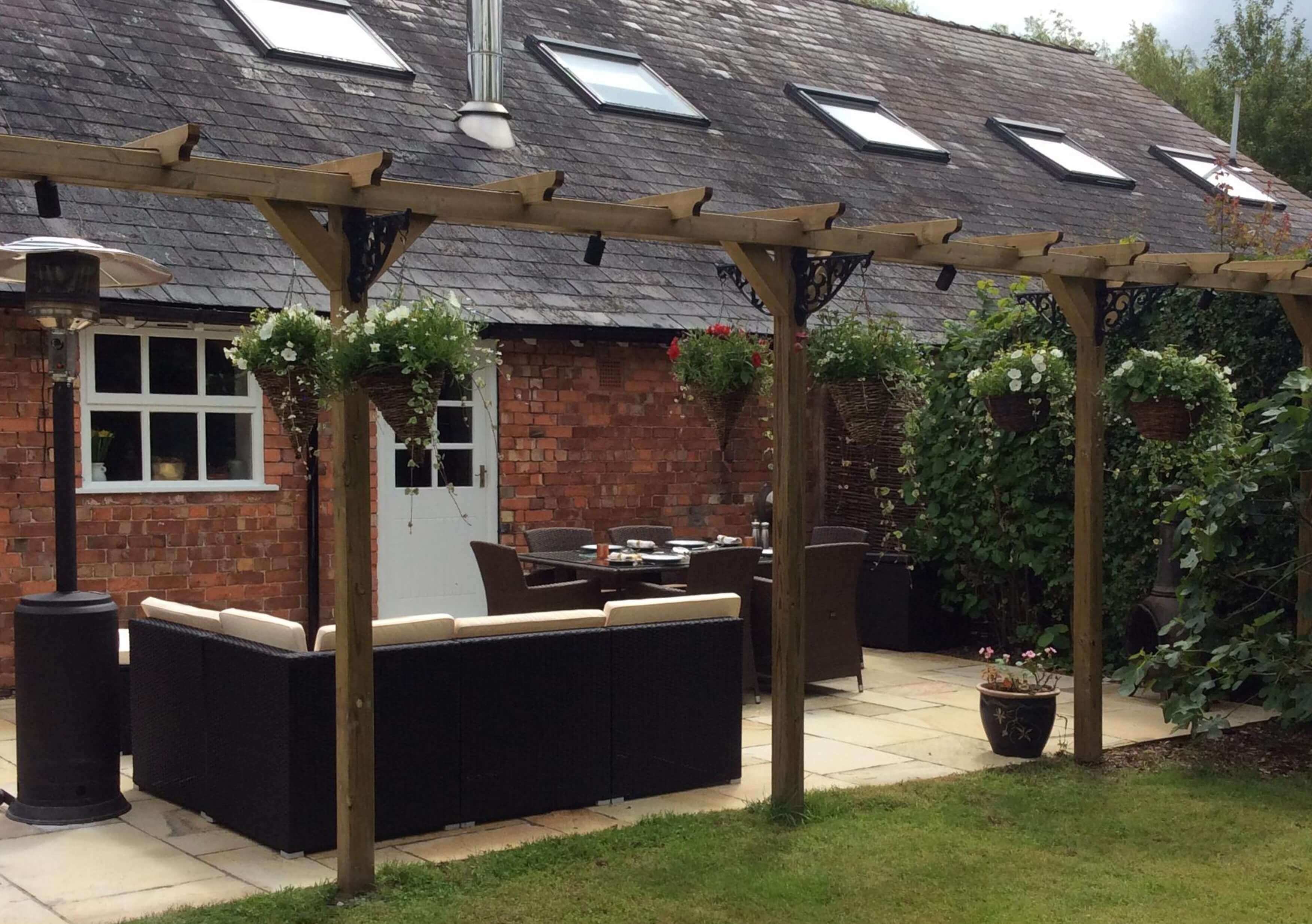 We are confirmed fans of Jacksons' products - we love the quality and the 25 year guarantee. We are considering looking at some garden railings to go in between the posts of the single pergola next. We'll send more photos and an update when we get around to that part of the project.
Tina and Martin Kirby
You can see all of the garden photos in the gallery in a slide-show by clicking here